Ebook
Maximizing your localization ROI
Learn how to develop and implement a cost-effective localization strategy that ensures a strong return on investment. Discover how to convince relevant stakeholders of the need for localization, and how to carve out a structured approach to making your products or services multilingual.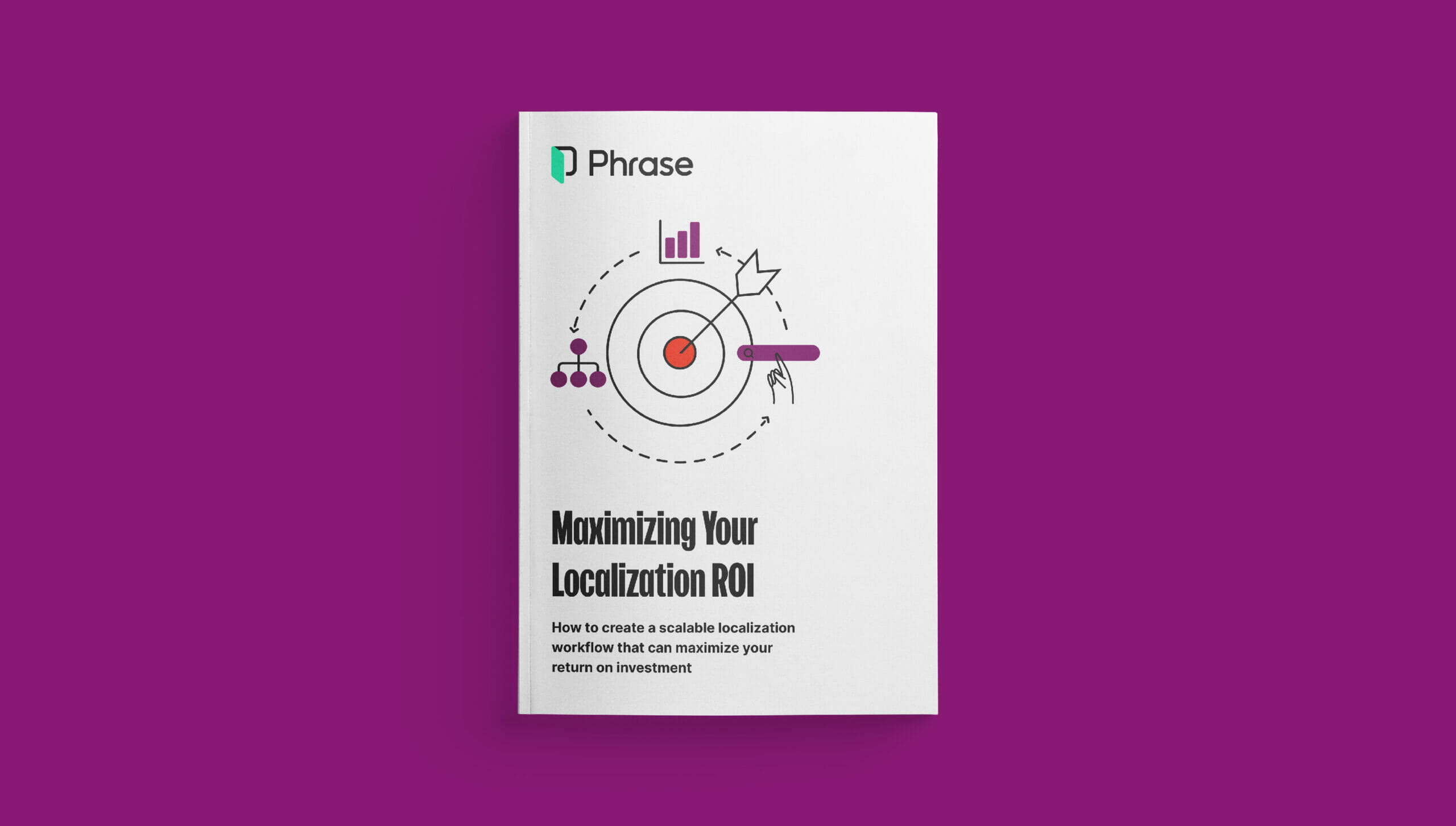 Download for free
Deploy localization as a lever for growth
We've put together this guide on how to create a localization strategy that can maximize the return on investment (ROI) for your business—covering everything from setting goals and defining workflows to measuring your success along the way.
The ebook covers:
Why localization is important for global business, and what makes it a worthwhile investment

How to get buy-in for localization while keeping all stakeholders confident about its value proposition

Which key localization metrics you should measure to continually maximize the return on investment