Solutions by use case
App localization
Localize your app on a platform that delivers high-quality results, with the most flexible and efficient approach possible.
Book a demo
Start a free trial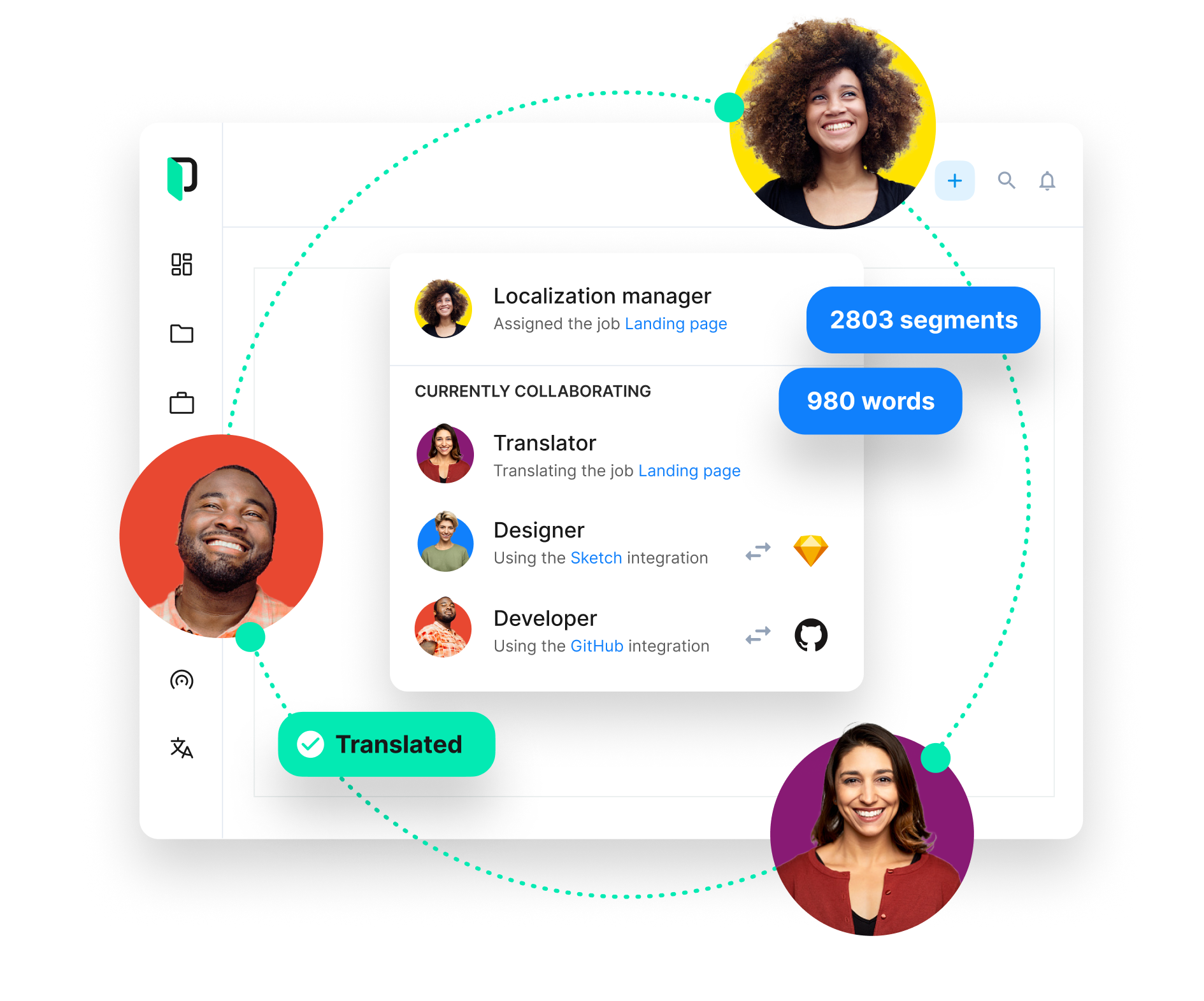 Built by developers, for developers
Save developers' time, reduce manual errors, and increase translation quality by integrating our impressive Phrase features.
Take the shortcut
Start publishing and getting your messaging out there instantly with one click. Make copy changes on-the-go and edit your mobile content in real-time with over-the-air (OTA).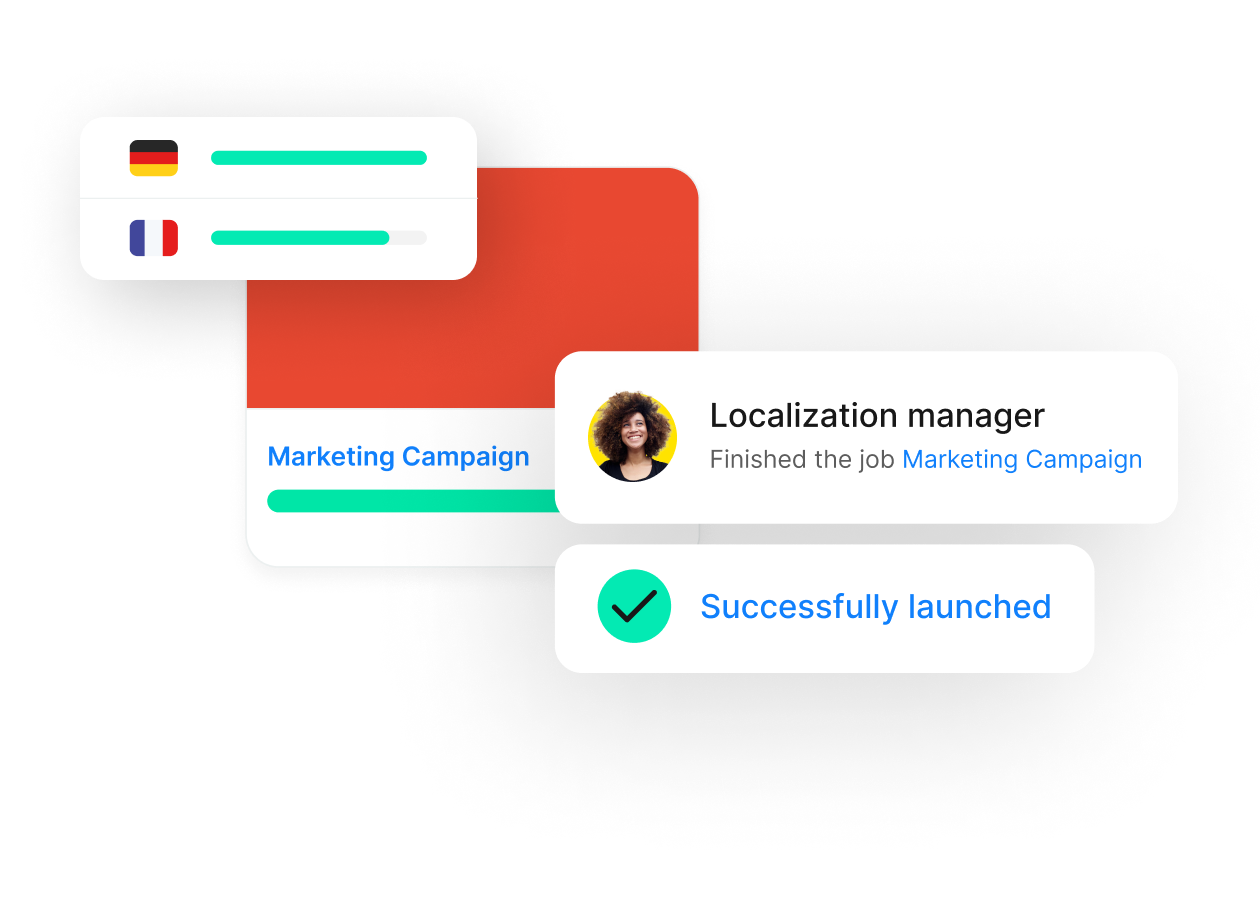 Phrase over-the-air
Publish translation updates to iOS, Android, React Native, and Flutter apps effortlessly. No need to release a new version to the App Store or Google Play Store.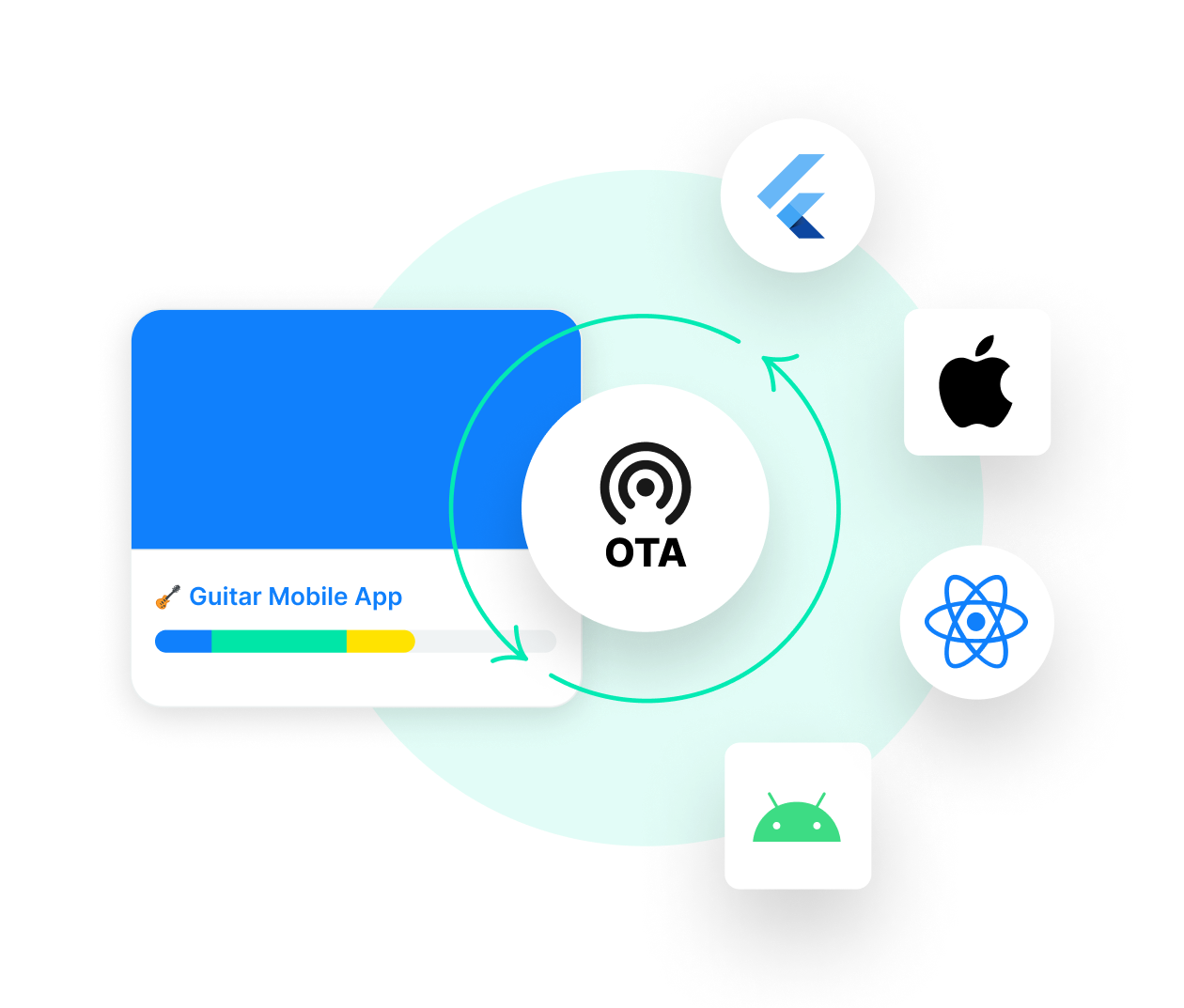 Understand your users
Learn more about how your users interact with your app with OTA mobile SDK analytics. Access statistics for each distribution, and see not only the most used languages, but the most requested ones too.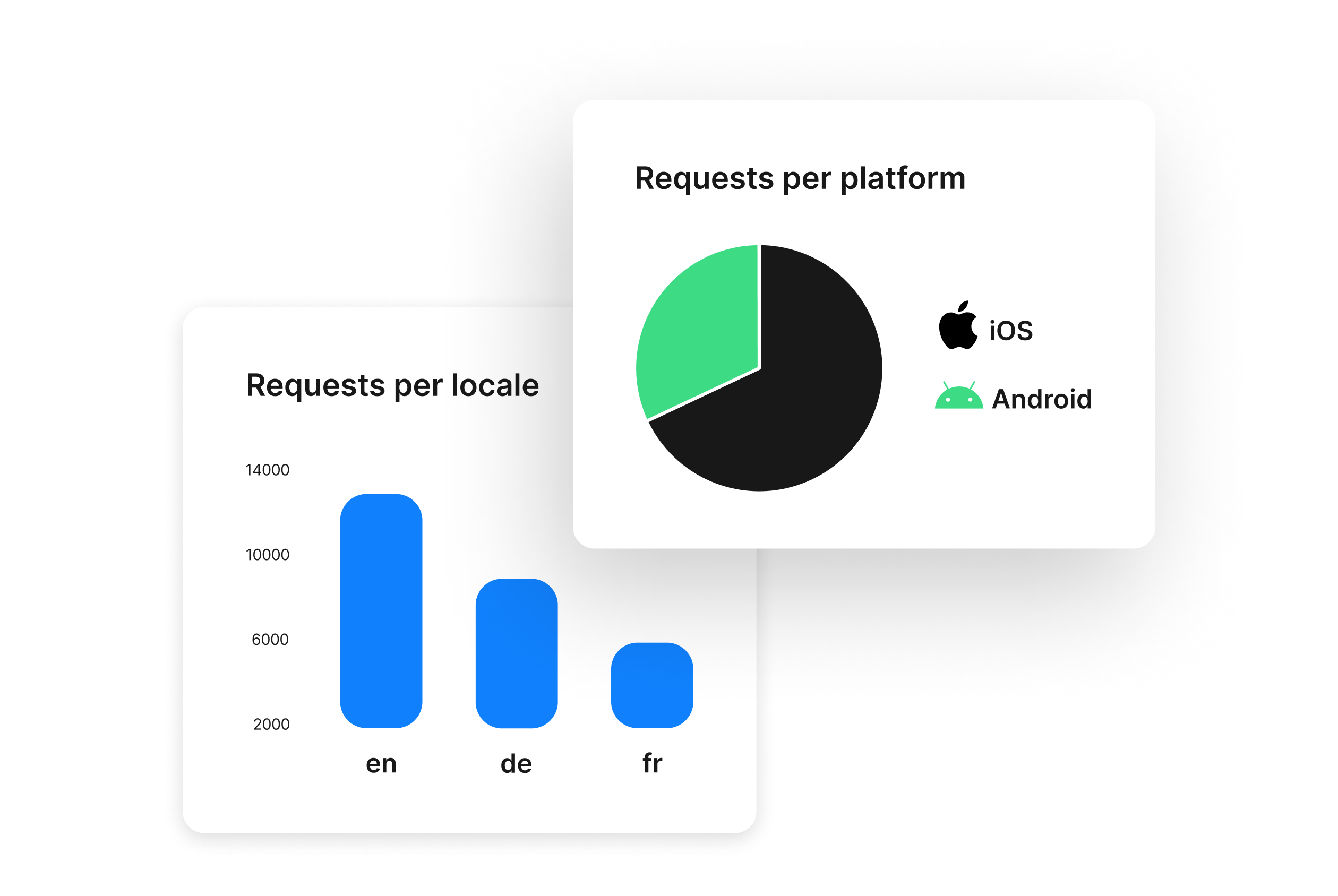 INTEGRATIONS
A seamless localization experience
Adapt Phrase to your workflow, whatever that looks like.
Our impact
Phrase by the numbers
95%
Faster turnaround time
48 hrs
Saved per release on average
50%
Reduction on deployment time
With Phrase, we have found a scalable solution, which can adapt to our various requirements and workflows, while enabling us to offer a seamless localized experience to our 20M users.
See all case studies
With Phrase, we have been able to modernize our localization process and bring our suite of applications to a wider global audience.
See all case studies
Phrase is the most developer-friendly and continuous-deployment-friendly solution on the market.
See all case studies
FREQUENTLY ASKED QUESTIONS
Here to field your questions on app localization
Phrase over-the-air currently supports delivering translations to iOS, Android, React Native and Flutter. See more details in our documentation.
We do collect certain metrics to calculate the usage of the feature.
No, the only limit regarding OTA is the amount of MAU (monthly active users), depending on which pricing plans you have chosen.
When a user starts an application implementing our iOS, Android, React Native, or Flutter SDK for the first time on a device, we generate a unique, random device Identifier. This identifier's sole purpose is the tracking of active users over a given period of time. It is not used for any other form or means of tracking and does not contain any user or device information. Also, we will not automatically lock your organization or OTA functionality when you exceed your MAU quota, but instead reach out to explore options going forward.
Ready to get started?
Reach a wider audience and build deeper connections today.