INTEGRATIONS
Phrase integration for Zendesk
When content is current and helpful, customers don't need to reach out to support teams as frequently. Give your audiences the help they need in the language they speak.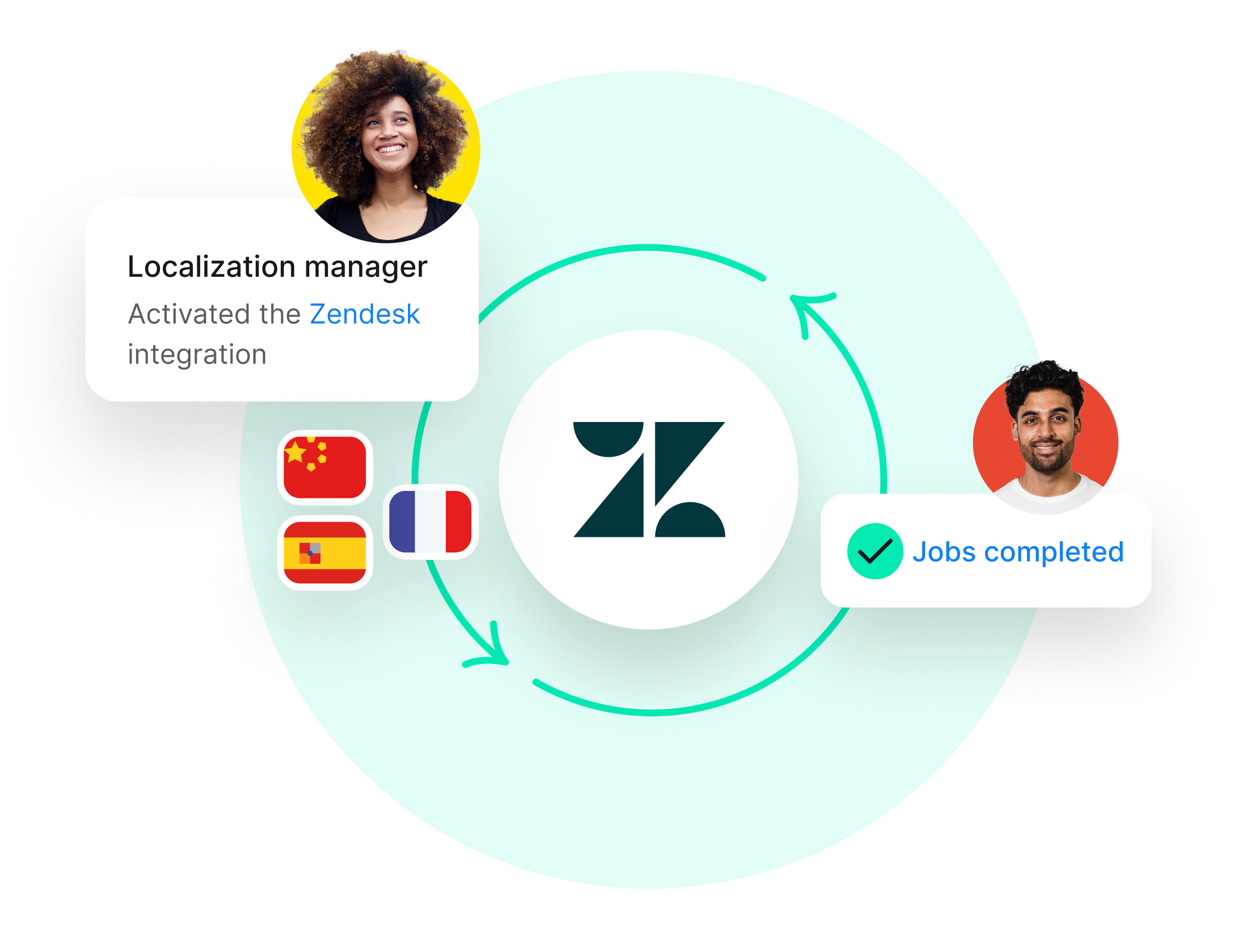 A central source of truth
Automatically move projects to and from Phrase without leaving Zendesk, saving time and money.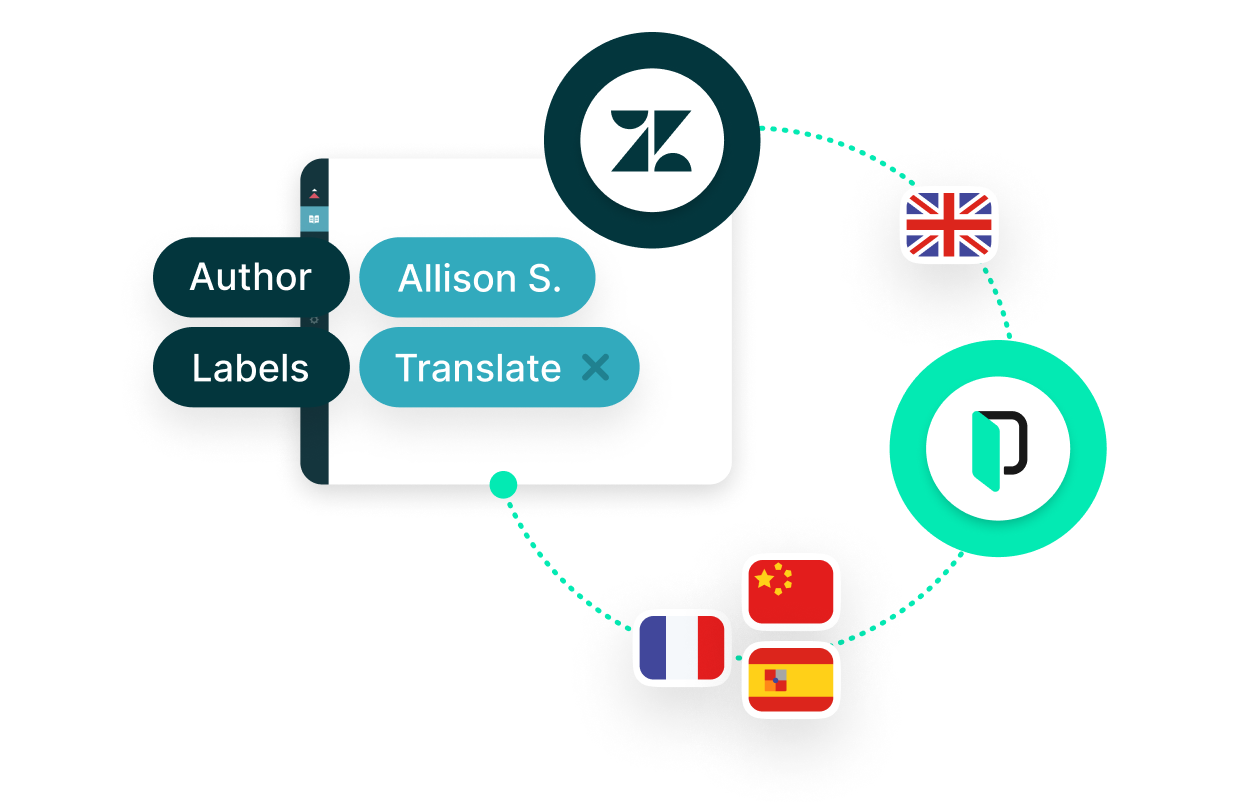 Streamline your translation workflow
Not everything needs to be translated manually. Post-edit machine-translated content to reduce costs by 55% (source: CSA). Phrase evaluates the quality of MT output so translators only edit the segments that need it.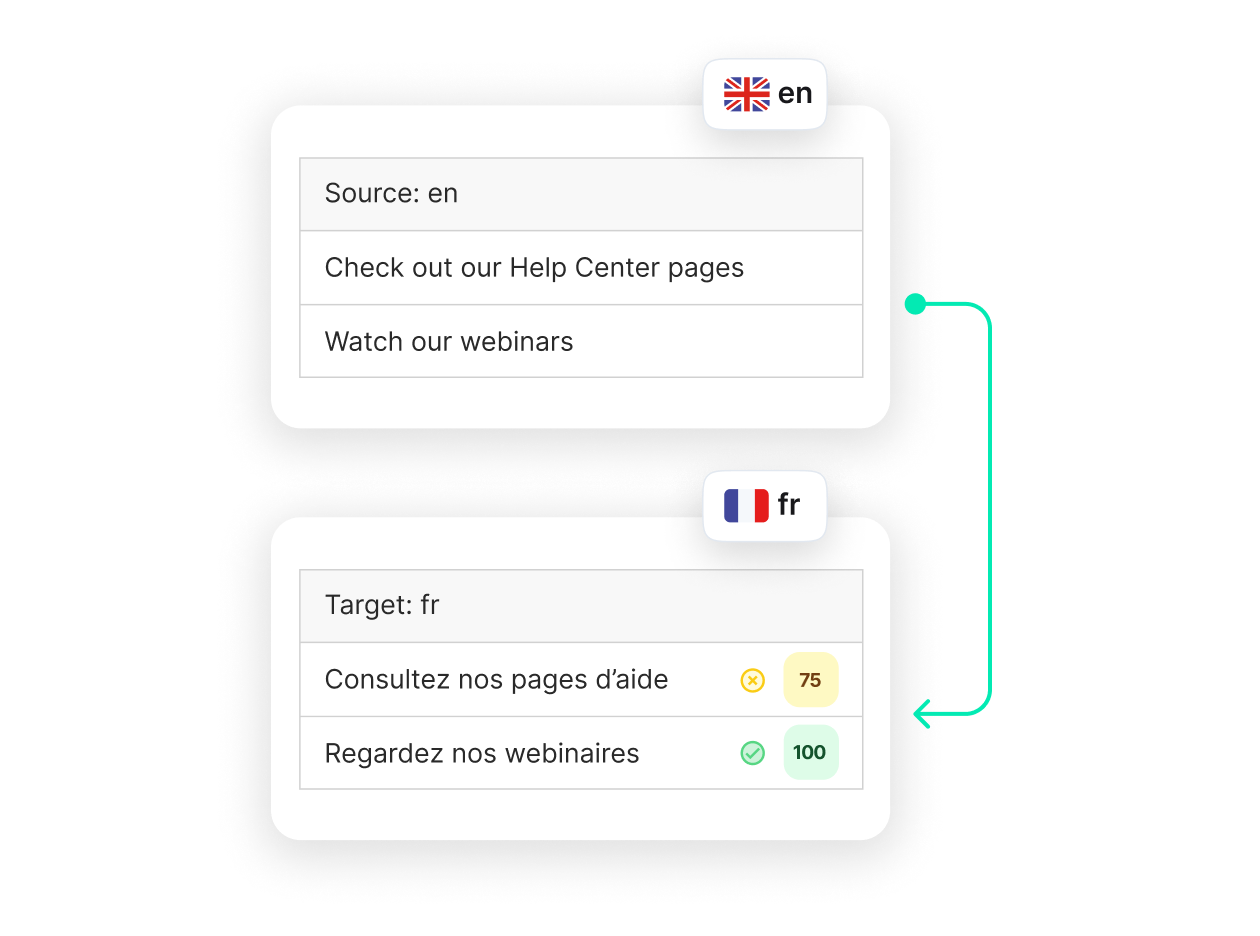 Translate help articles faster
Ensure your customers have the most up-to-date assistance in their language. Whenever you update your help center, Phrase automatically sends new content for translation.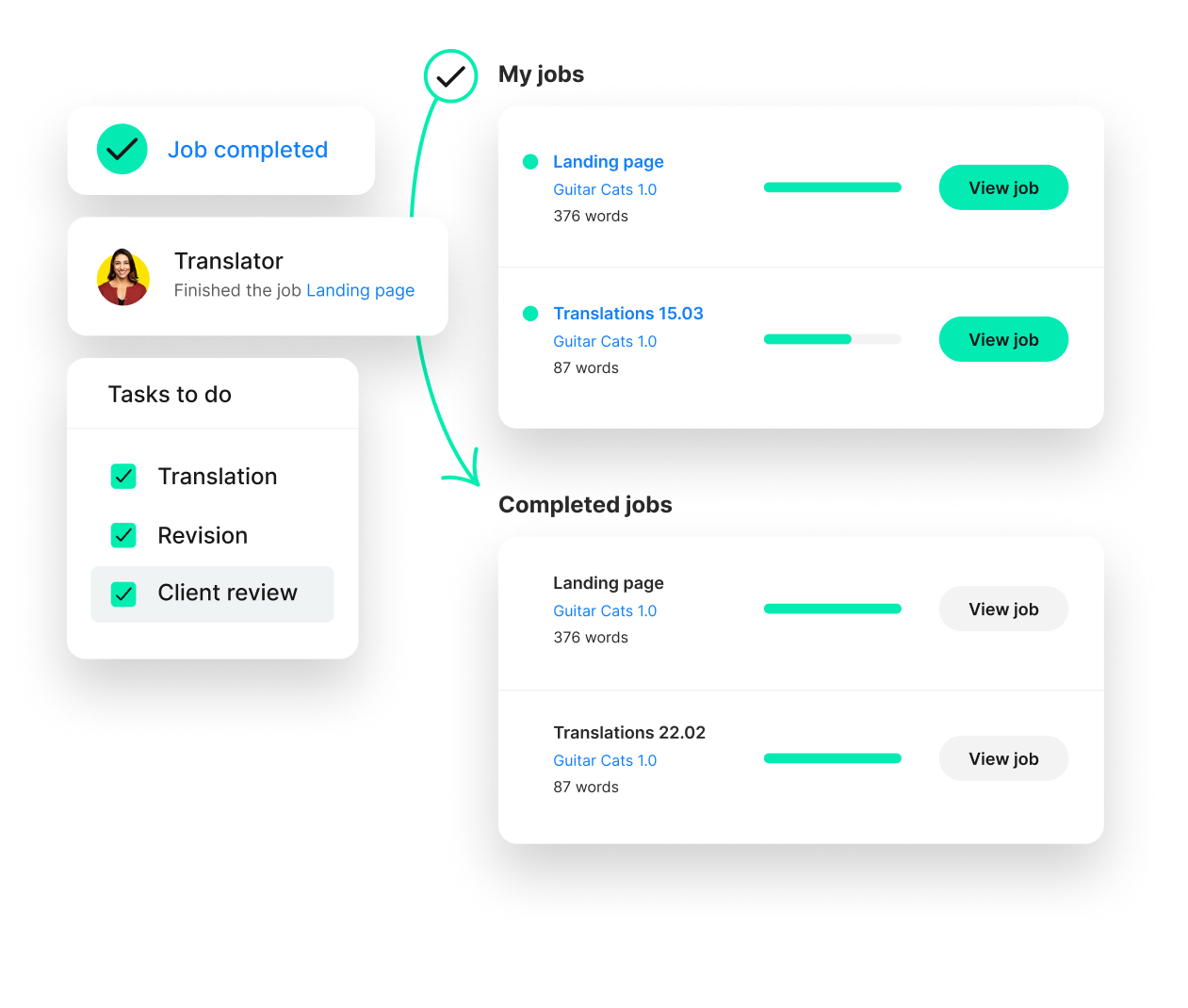 OUR IMPACT
Phrase by the numbers
2B+
Words processed monthly
Using the Phrase integration for Zendesk has resulted in a huge reduction of admin tasks and saves us a lot of time. The connector has completely automated the translation of our support content into 13 languages and has made the whole translation process faster and easier.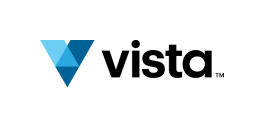 See all case studies
Leveraging machine translation with Phrase, we were able to achieve a 200% increase in the languages available in our help center. This has helped us stay ahead of our product team—when mobile app stores started requiring localized documentation, we were ready. With innovative features like MT Autoselect, we are confident that we are always leveraging the best possible engine for each translation—whether it's our games, marketing material, or documentation.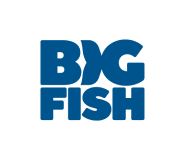 See all case studies
Ready to get started?
Reach a wider audience and build deeper connections today.