Integrations
Boost website reach with a robust WordPress translation plugin
Translate your WordPress website, blog posts, or landing pages into multiple languages with Phrase's translation plugin for WordPress—the trusted solution to expanding your online reach and winning over international audiences with high-quality website translations.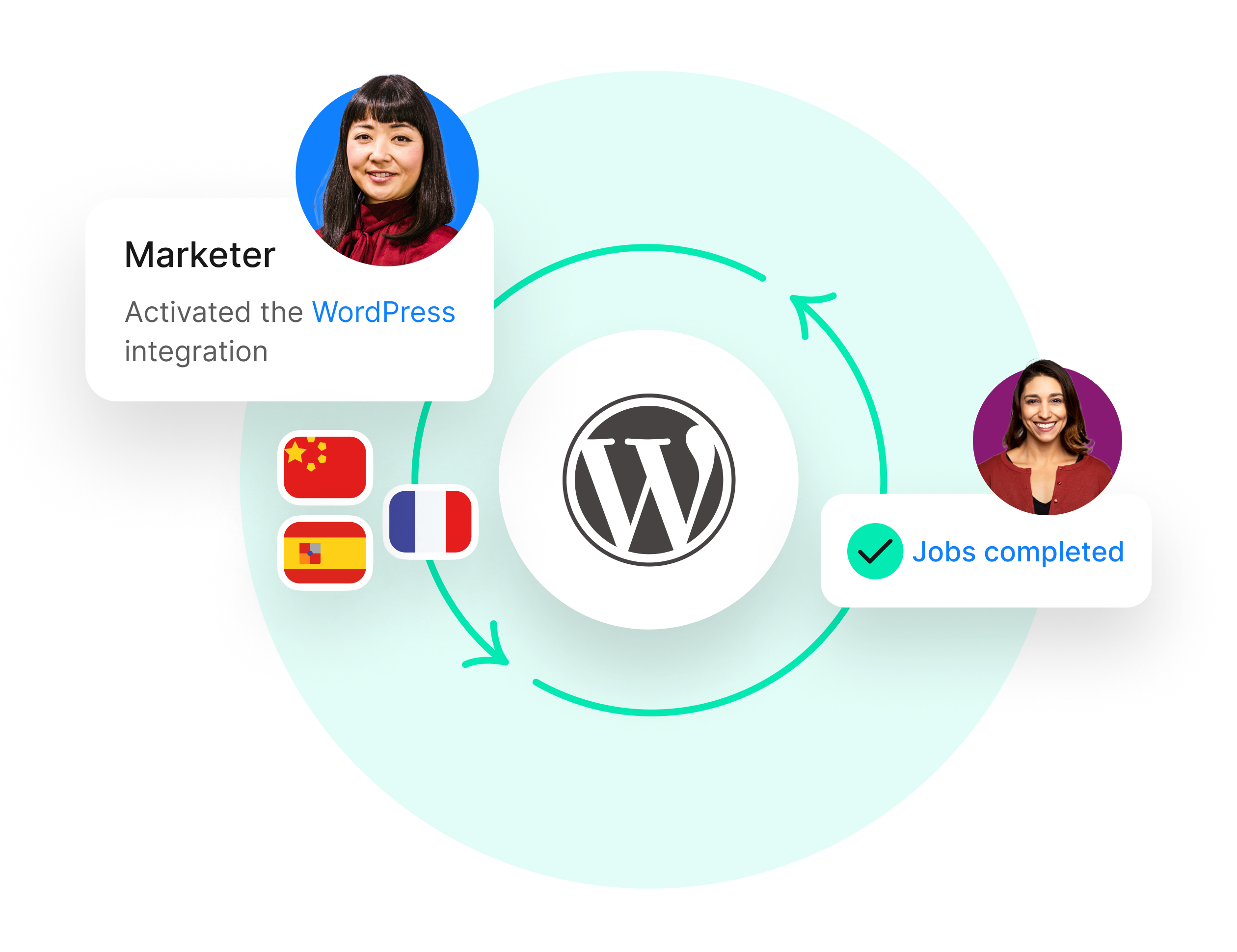 WordPress translation made easy
76% of online shoppers prefer to buy products with information in their native language. Our WordPress translation plugin helps ensure that your websites, blog posts, landing pages, and any other CMS content are accurately and consistently translated to increase reach, engagement, and conversions—no matter the language.
Less time
translating pages
, more time creating compelling content
Say what you mean in a way that truly resonates. The WordPress language translation plugin automatically launches a project in Phrase when you flag which content needs translation—all without leaving the comfort of the WordPress content management system.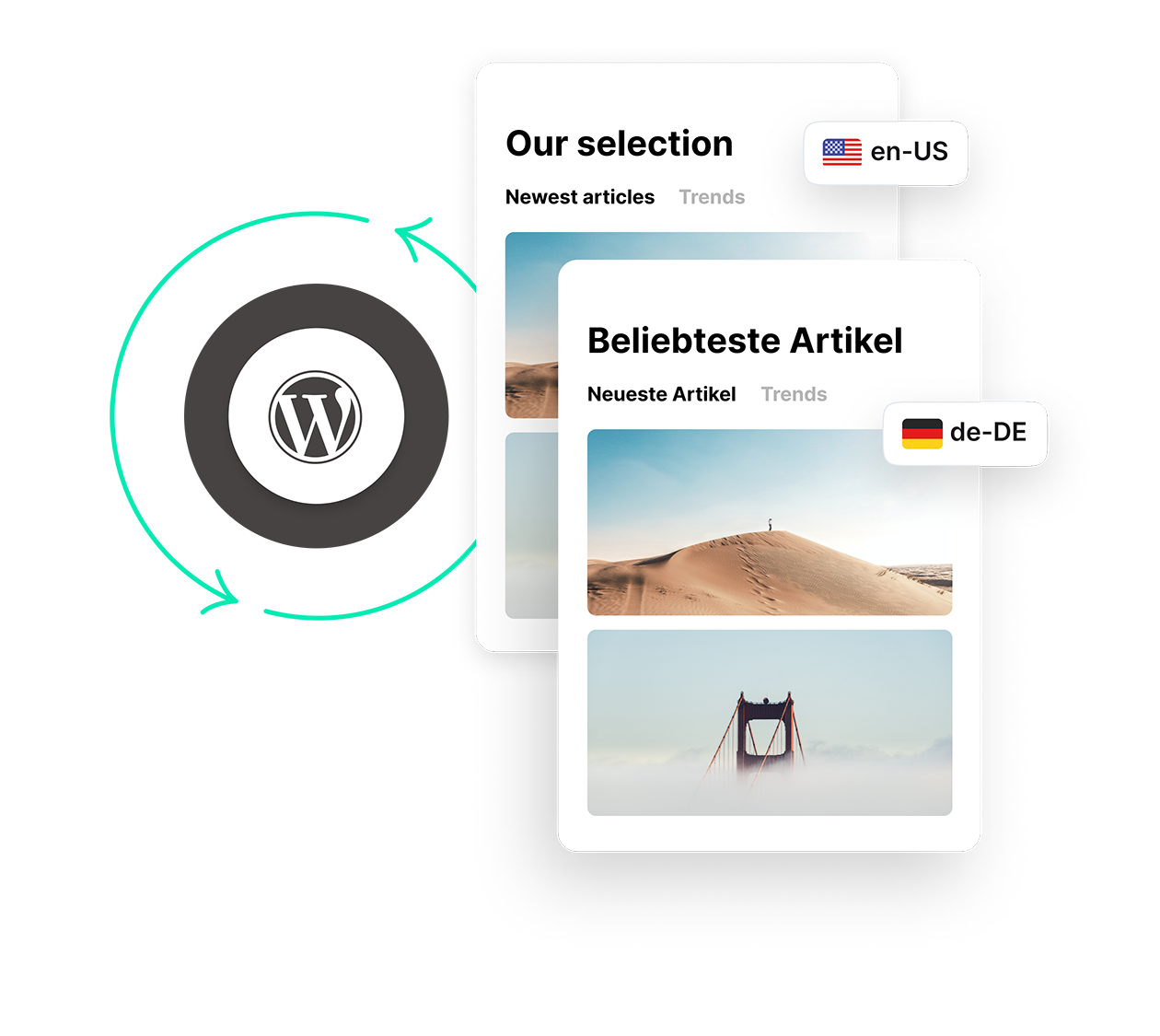 Broaden your reach with
SEO-friendly
translations
Go beyond streamlined WordPress website translation. With the Yoast SEO plugin, you can boost your multilingual site traffic to improve search engine ranking and increase conversions in different target markets.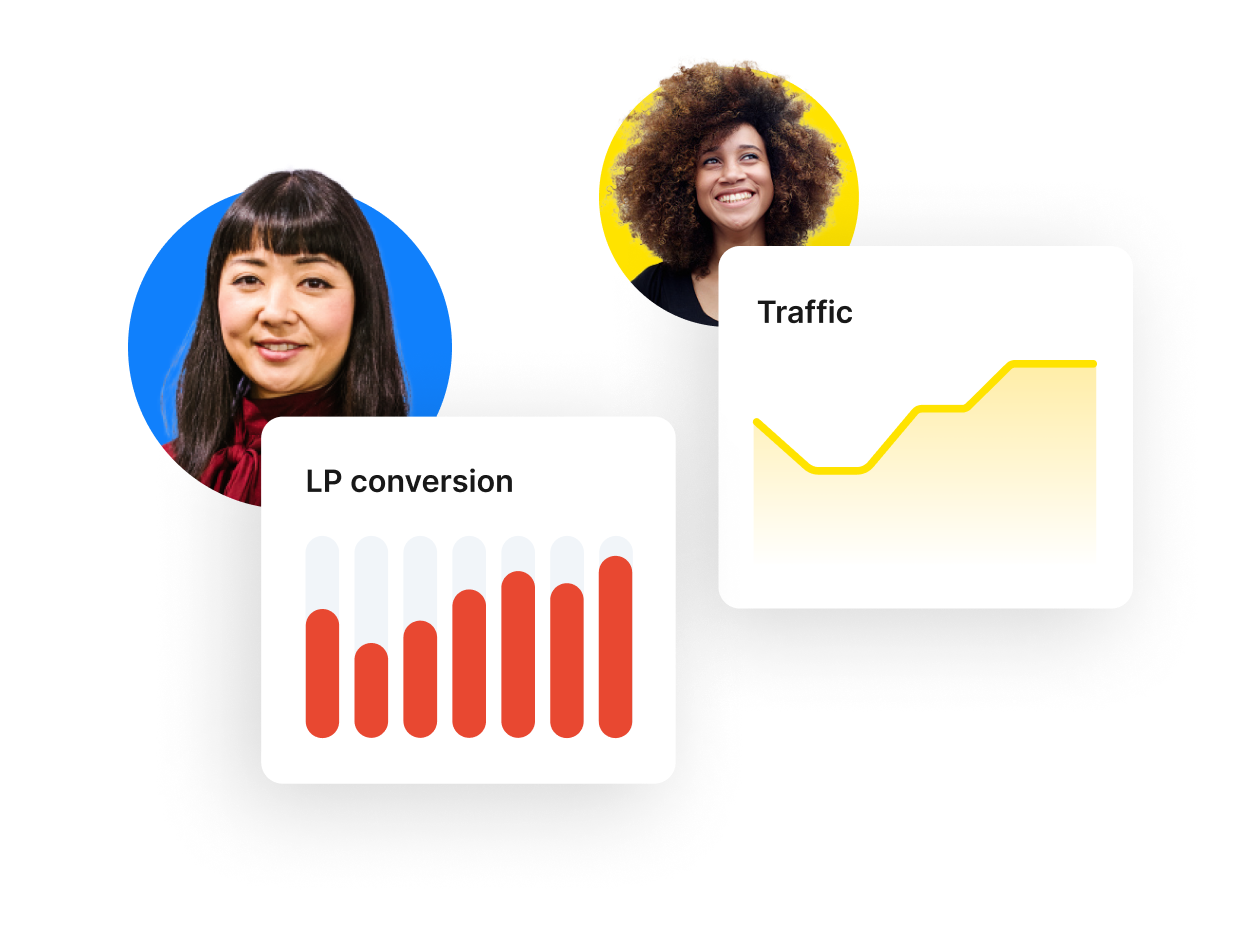 Bring quality
WordPress
translations
to life
Produce higher quality and more consistent translated versions of your content by having professional translators work with an in-context preview of the material.
Unlock a smarter way to
translate your WordPress content
Combine translation memory to repurpose previously approved translations, along with machine translation, to deliver multilingual website content more quickly and efficiently.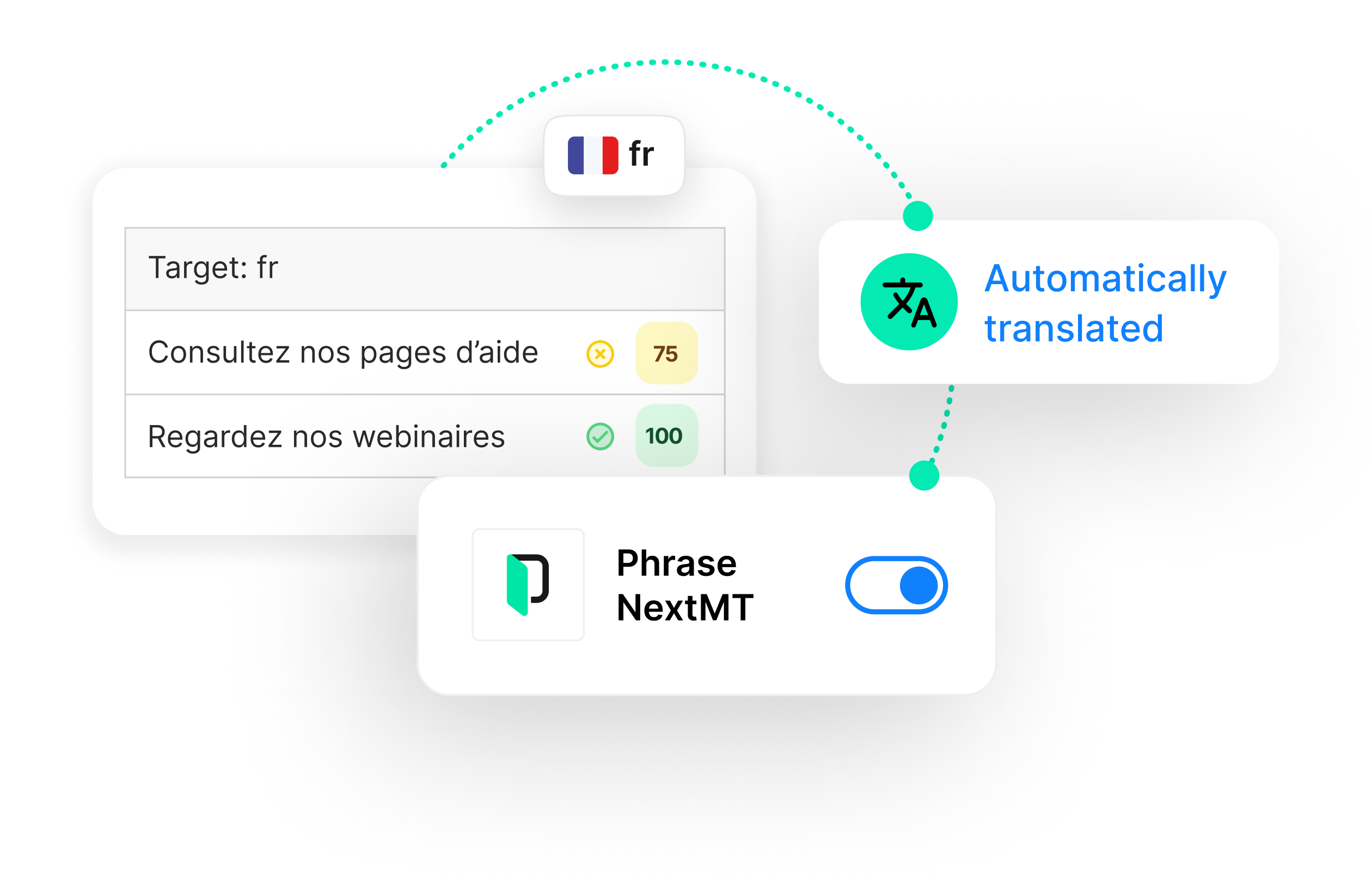 Translation plugins for WordPress
that adapt to you
Keep your WordPress localization workflow and let the Phrase Localization Suite automatically adapt to you. Our plugin works with WPML and MultilingualPress in our enterprise-ready translation management system, Phrase TMS. Phrase Strings, our software localization platform, supports Polylang.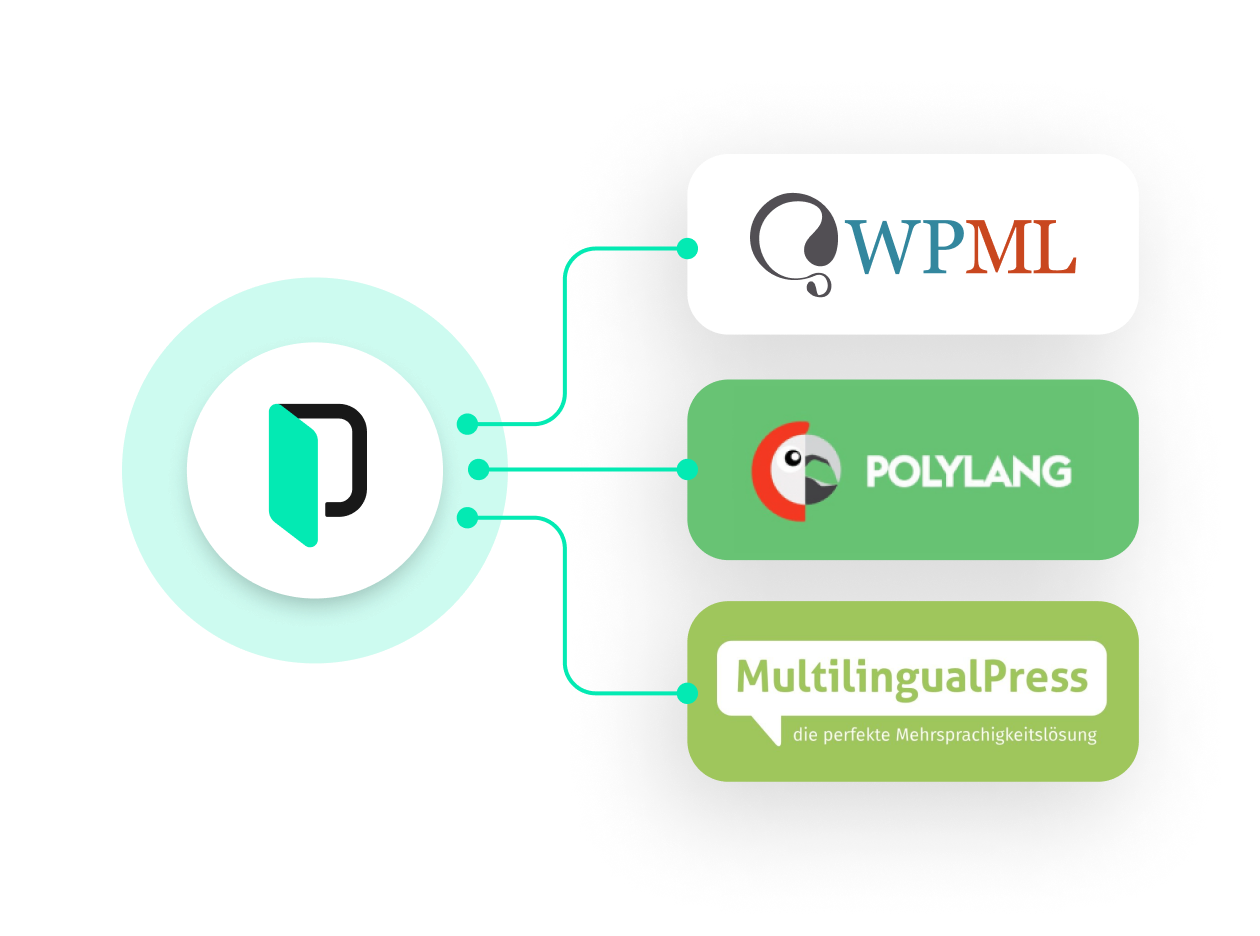 OUR IMPACT
Phrase by the numbers
15%
Faster turnaround with WordPress
25%
Workload reduction with in-context preview
We use the WordPress connector on our own projects and on website localization projects for our clients. The ability to pull content from WordPress to Phrase and send it back without a complicated setup saves both us and the client a lot of time. It eliminates tedious manual work and cuts project turnaround time by at least 15%.

See all case studies
The keys to unlocking language
Ready to get started?
Reach a wider audience and build deeper connections today.