Solutions by role
Solutions for localization managers
Form deeper connections with content people can understand with Phrase TMS.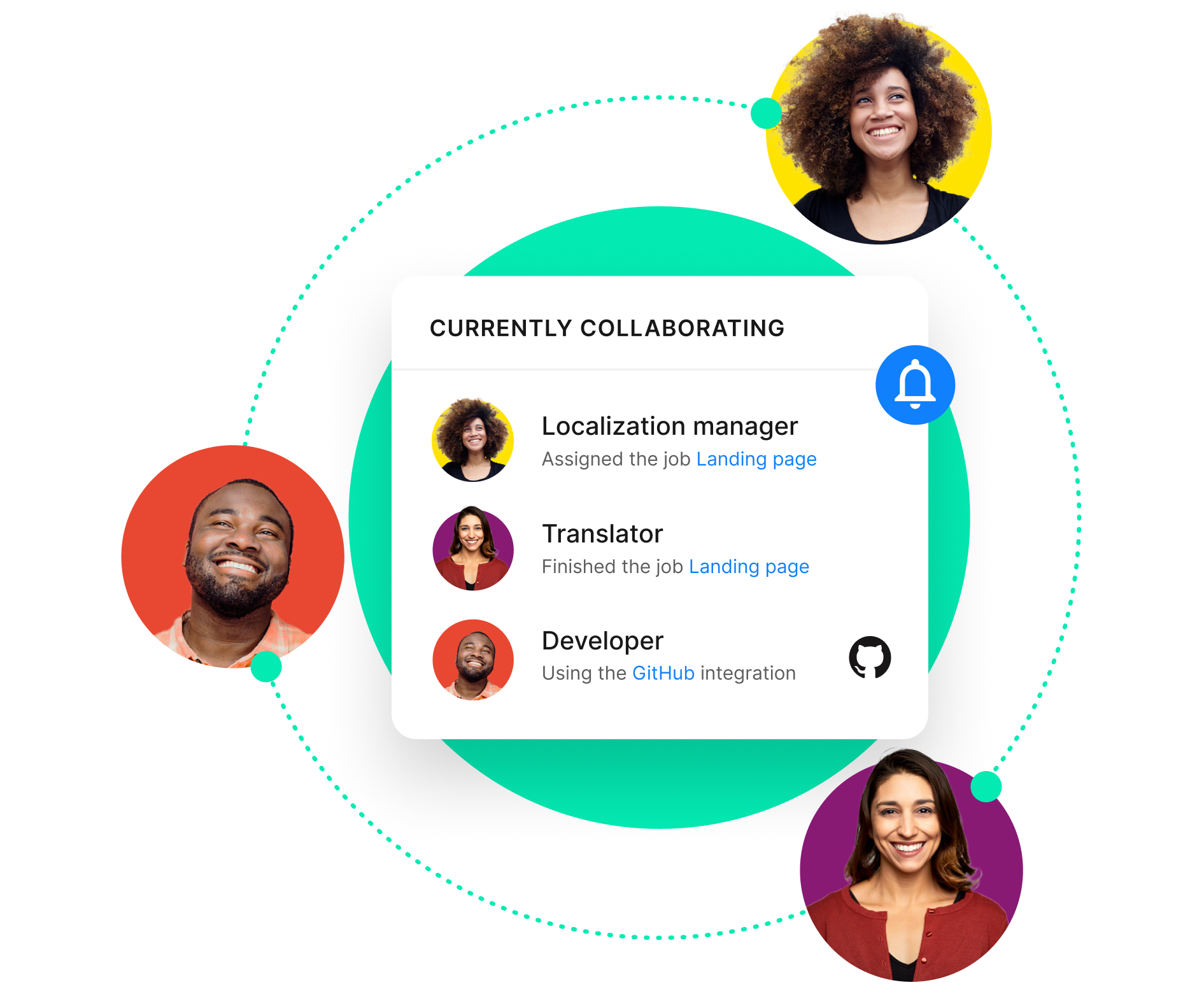 Manage projects your way
Develop custom translation and localization workflows that empower your team and projects while avoiding repetitive manual tasks. Focus on bigger, more intricate jobs by automating everything from project creation to linguist selection.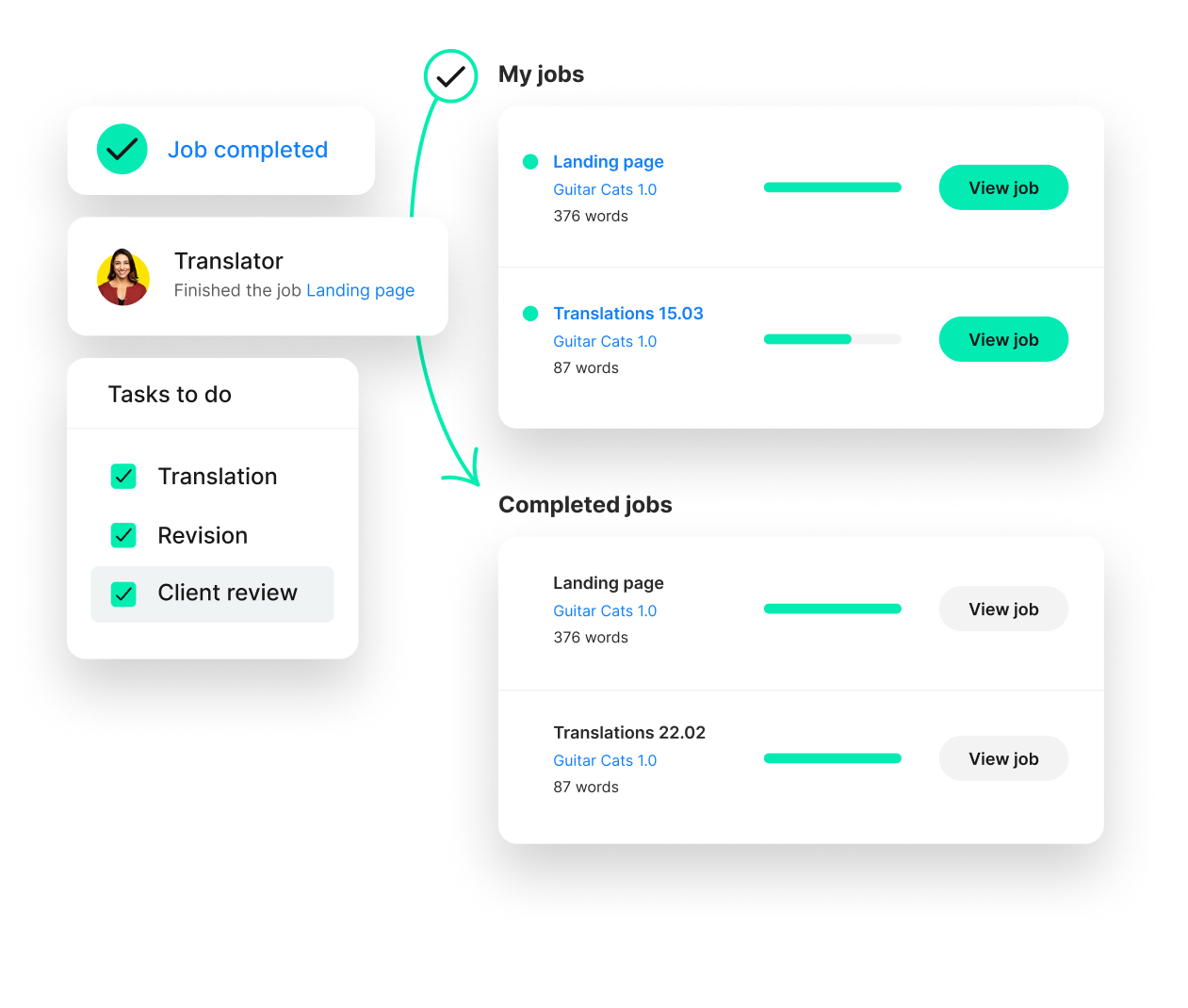 Speak with accuracy
Translate in the engine best suited to your language and content, automatically selected by our MT algorithm, and leverage our MT quality estimation to guide your post-editing workflow.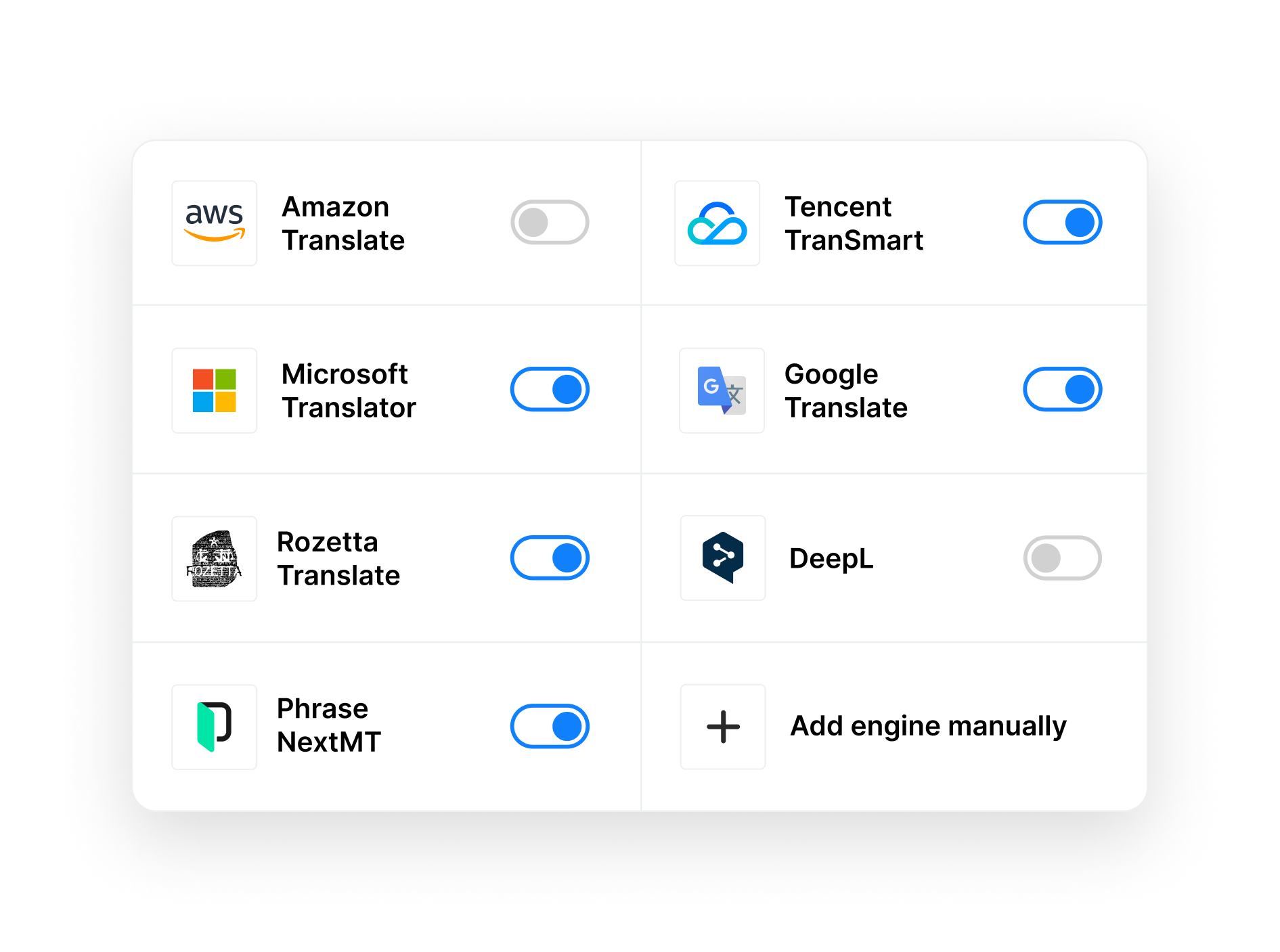 Innovation that empowers
Work with the most advanced language technology. Our patented AI-powered features include automatic non-translatables detection, linguist selection, and more.
Make informed decisions
Track projects in real time, review customized analyses, and plan your workflow and budgets accordingly.
Works with you
Leverage our wide range of integrations and create custom solutions that answer your team's needs with our API. Optimize everything from content management systems and marketing automation to source code repositorites and 3rd-party systems.
A reliable partner
Work however and wherever you want. We alert you of any upcoming updates, maintain an average uptime of 99.9%, and provide 24/7 support. With the Phrase mobile app, you can stay on top of projects wherever you are.
INTEGRATIONS
A seamless localization experience
Whatever your workflow looks like, Phrase can adapt to it.
OUR IMPACT
Phrase by the numbers
80%
Of customers use automated workflows to deliver translations faster
99.99%
Average uptime for Phrase
Phrase's automated workflows help our project managers efficiently manage translations and significantly reduce project turnaround time. The powerful combination of workflows with project templates and automated project creation makes the translation process even faster.

See all case studies
Phrase is easy to pick up and use right away. This is especially good for people who are just getting started with a TMS. Other services can be quite daunting when you first start them up. The UI is intuitive and streamlined, which makes for a great user experience. Constant updates and a very responsive support team are also a plus.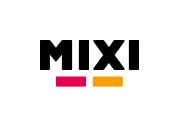 See all case studies
We chose Phrase because it is easy to use and has the features we need. In addition to how good the Phrase software is, the company's extensive support was also a key factor in our decision. Streamlining our operations by introducing Phrase has enabled us to achieve significant cost reductions.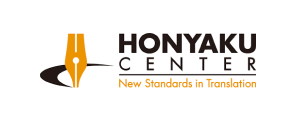 See all case studies
The keys to unlocking language
Ready to get started?
Reach a wider audience and build deeper connections today.