Global business
How to Create a Global Content Strategy
If you use content to reach people across markets, a global content strategy is key. Here's how to make it work for your business.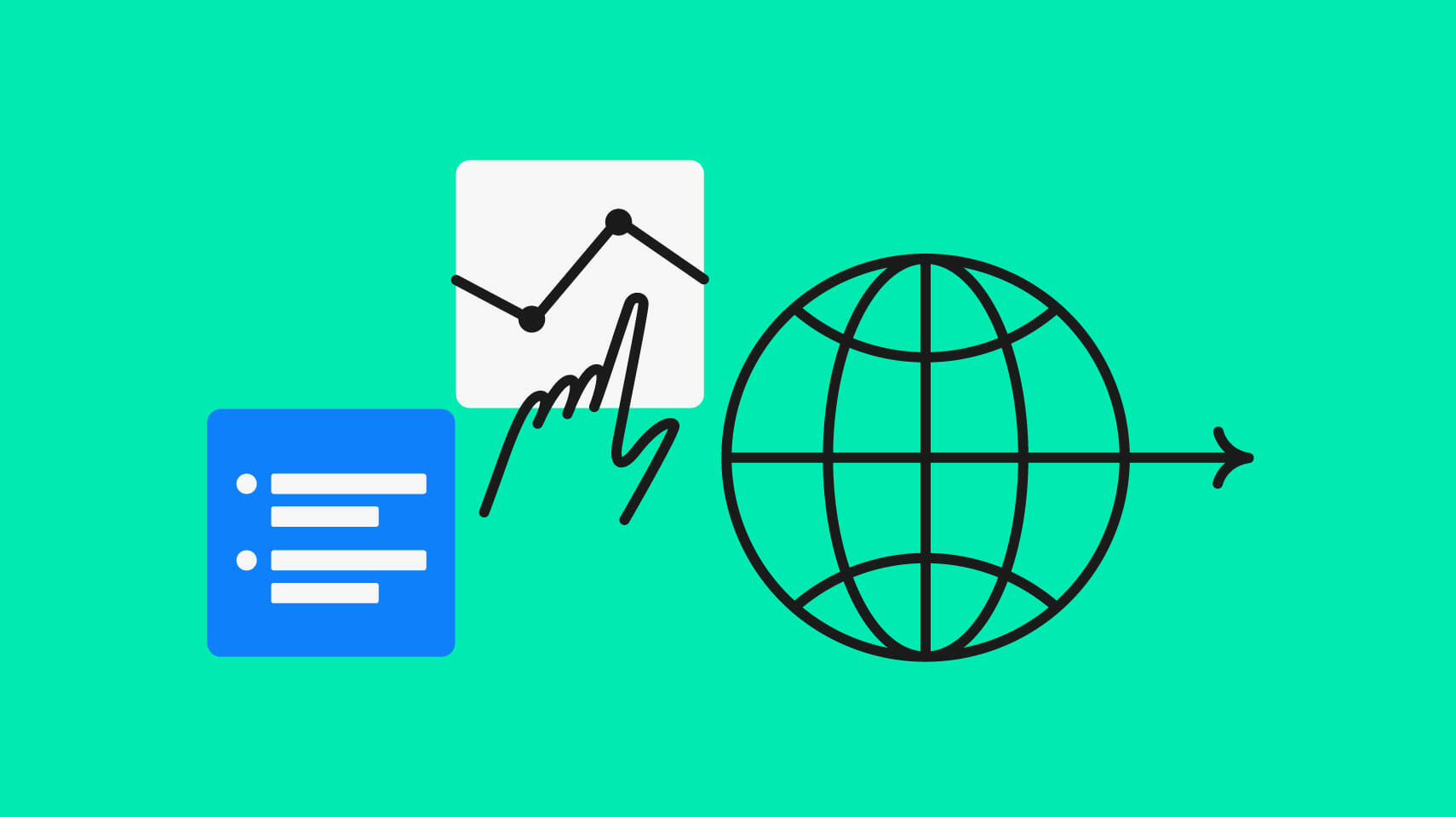 If you use content to reach audiences in multiple markets, a global content strategy is essential. A global content strategy sets a framework for creating and managing content published in a variety of languages, cultures, and regions. It covers more than mere content planning and editorial calendars—encompassing everything from governance and user journeys to workflows and performance metrics.
Creating a comprehensive global content strategy is a detailed process that takes time and careful evaluation before you make any decisions. Nevertheless, suppose you break it down into manageable stages from the start. In that case, you can ensure that you create, manage, and share content that is clearly targeted, well written, and properly localized. To help you get started, here are some key aspects to consider at each stage.
Consulting and preparation
Before creating a global content strategy, it's important to be clear on your goals and plan how you'll structure and create your strategy.
Consultation
The most important step at the beginning is to consult with the people who'll implement your global content strategy. You need to understand their goals and how they currently work—and they need to understand how the strategy will benefit them. By being involved in its creation, and agreeing on shared goals, people will feel much more motivated to follow the new strategy.
Governance
Consulting with stakeholders will also help you decide how best to govern your global content. Will it be created, published, and maintained centrally or will you have a decentralized model with different markets or business units taking care of their own content? Or might you adopt a hybrid approach that mixes the two?
Localization
Think about localization from the outset as well, and how you'll implement and manage these key processes on a global scale. By keeping them in mind throughout developing your strategy, you can ensure they're hardwired into your content planning and creation processes—which will, ultimately, increase the efficiency and quality of your content production in multiple languages.
Planning
Once you know the goals for your global content strategy, you can draw up a plan for creating it—outlining timelines, responsibilities, milestones, etc. You can also begin a content strategy document that you can update, flesh out, and refine as you progress.
Detailed information gathering
At this stage, begin delving deep into the following areas to find the detail you need to inform your strategy:
Audience needs and wants
The people you're creating the content for should stay front and center when developing your global content strategy, so begin by establishing who they are and what they really want— maybe by creating personas. You'll then need to understand how they consume your content or content in general and check your content goals are in line with their needs.
Content inventory and audit
Another key task is to create an inventory of your existing content, so you know what you have, and in which languages. Then audit it to assess its quality. If this task is too large, you could begin with a sample.
Competitors and gaps
Next, look at the content your key competitors are creating. What are its quality and scope, and what channels are they using? Look for any gaps in what they and you're creating to help determine what to produce in the future.
Mapping out
By now, you'll have a solid understanding of your current content landscape. You'll be clear on your target audience and their wants and needs. And you'll know the types of content you'll be publishing. From here, you can start honing your strategy and working out how it will be implemented.
User journeys
It's recommendable to develop preferred user journeys so you're clear on how you'd like people to consume and move through your content.
Content mapping
You can then take user journeys a step further by mapping out content. Consider what types and formats of content you'd like to provide for people at each stage of the journey and where you'll publish it. When doing this, keep in mind your content goals so you're clear on what job each piece of content needs to do—and think about which content pieces will be localized. By planning this before writing begins, you'll make the process much easier since the content will be by ensuring it's optimized for localization from the start.
Practicalities
Make sure you work out the practicalities too, such as how content will be structured, written, tagged, and filed, and how it will be migrated, managed, and stored.
Guidance for implementation
Once you've developed the details of your global content strategy, you can start providing clear direction for those implementing it.
Global brand guidelines
Your brand guidelines should cover everything content producers need to create content that looks, feels, and sounds in line with your goals. Provide clarity on the voice and tone, imagery, animation style, iconography, sounds, and more.
Channels and formats
Equally important, be clear on the types of content that should be created, which channels should be used, and how they can be used.
Translation and localization workflows
To ensure you maximize your budget, provide guidance on the types of content that should be translated, localized, or transcreated and the types that don't need translating. Also, look at which pieces of content would benefit from a more automated approach such as machine translation. Whitepapers may need localizing, for example, whereas automated translation may be sufficient for social media feeds.
Workflows and processes
Make sure you explain in your global content strategy how content should be created. Begin with a process for generating, collating, and assessing ideas and go right through to creating, editing, approving, translating, localizing, and publishing content. Remember to also include processes for storing, managing, and archiving content.
Measuring and optimizing
You'll want to constantly evolve and improve your content. So it's vital to work out how you'll measure its performance and optimize it, and then include that in your strategy.
Performance metrics
Measuring your content's performance is crucial to avoid wasting resources on pieces that aren't serving you. With so many content metrics today—from social shares and clickthrough to bounce rates—it can be difficult to decide on which metrics to track.
To ensure you measure the right things for the right reasons, always be guided by your content goals. This will help you set the most relevant and useful KPIs and will keep you focused on achieving your goals.
Optimizing your content
Your global content strategy should also link to your SEO strategy, so pieces of content can be optimized before publishing and after their performance has been measured.
A strong global content strategy needs strong technology
Providing global content for a strong customer experience across markets is a bold endeavor, but one that can be made easier with thorough planning and support from the right technology. A translation management system (TMS), for example, will help you seamlessly incorporate localization into your global content strategy—and connecting your TMS to your content management system (CMS) will streamline the process even more.
More specifically, you need a translation management system that will:
Centralize your content localization efforts to increase productivity, quality, and revenue.
Foster real-time collaboration on a single platform to ensure a seamless, accurate, and on-time translation and localization workflow for both in-house and external stakeholders.
Allow you to submit content for translation in familiar file formats that you've been using in your global content marketing endeavors: IDML, PSD, SVG, HTML, etc.
Offer out-of-the-box integrations with your preferred content management system or marketing automation tool (e.g., WordPress, Contentful, Marketo, HubSpot, Adobe Experience Manager, etc.), or lets you build a custom integration via an API.
Combine well-established translation technology such as translation memory and term bases with AI-powered machine translation capabilities.
Provide a holistic approach to data security and encryption through an information security management system.
Last updated on February 28, 2023.