Global business
5 Key Steps to Better Multilingual Content Marketing
Capturing global market share, sales, and brand recognition can be simpler with this 5-step multilingual content marketing strategy.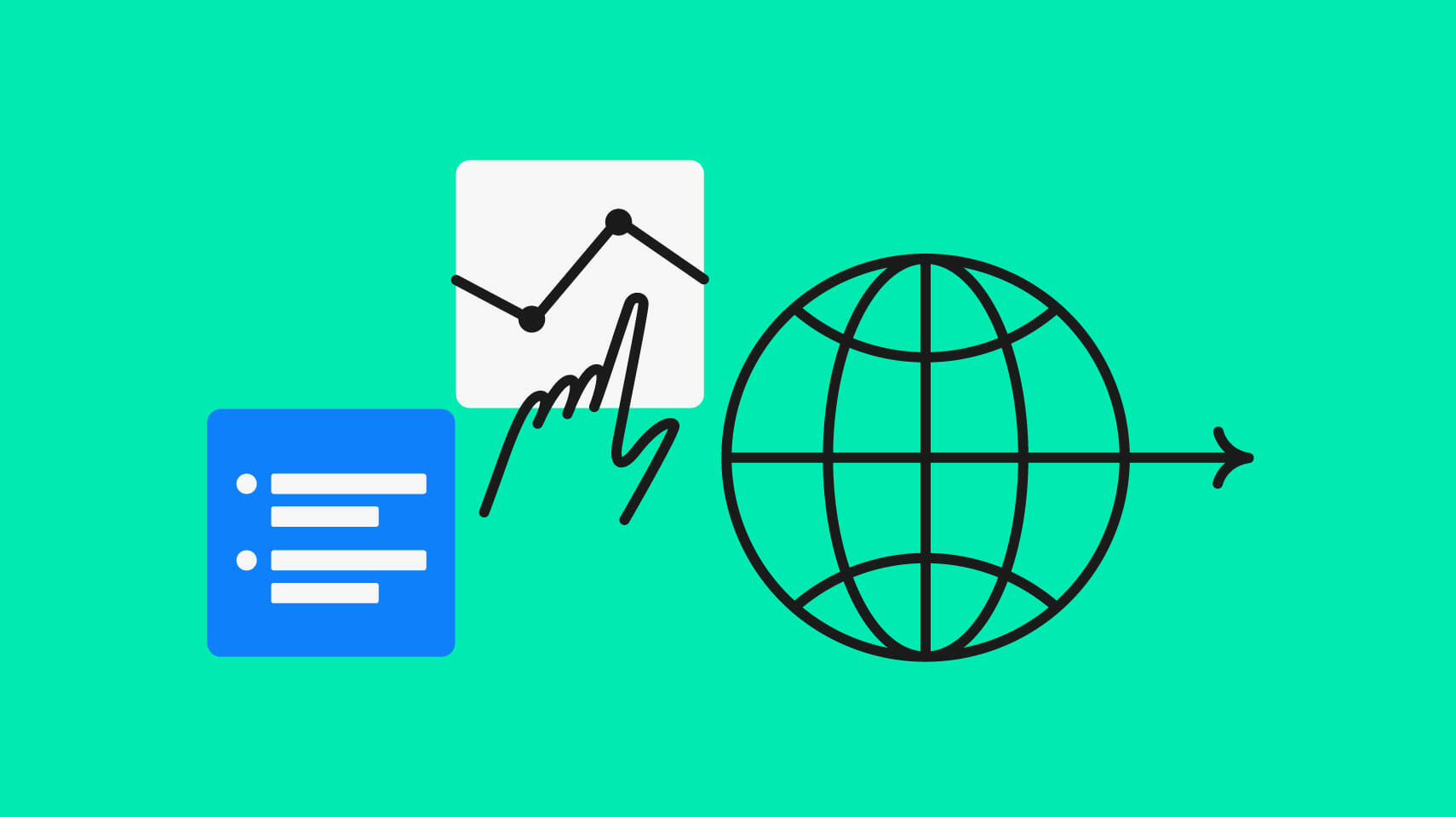 An impressive 40% of the global population use the internet today—and that number is constantly rising. Still, that doesn't mean that over 5B people will be interested in your brand or product—especially if your content isn't adapted for local markets.
If you're jumping on the global bandwagon simply because everyone else is, don't underestimate your competition. To make your multilingual content marketing work, you need a solid strategy that lies at the core of your business growth plan. Here's how to make it work.
Getting your multilingual content marketing strategy right
Rolling out a multilingual content marketing strategy will only work if you get it right from the start. Localizing your website is a great start—but that is only the start. Your global content marketing strategy will need to be adapted to each new target market you crack. This goes for the wording and images as much as the distribution channels you use.
You need to do market research before entering each new country. What language do the people in that country use, and how do they use it? What are their buying preferences? What are their preferences in information consumption? For example, India, the US, and Indonesia top the chart in terms of Facebook users, but in China, WeChat and Weibo clearly corner that market segment.
When looking at optimizing your content for local SEO (search engine optimization), you need to understand the most popular search terms in each new country. You also need to know that Google is not widely used in every country you go to. You'll need to rely on experts who understand the requirements of different search engines, including Baidu in China or Yandex in Russia.
These are only a few core aspects you need to consider when working out a multilingual content marketing strategy. Wherever you want to implement it, cutting corners with your international users won't bring you too far, so follow these 5 key steps to get it started with confidence.
Keep your message consistent
With the different rules and requirements for localization in each country, it can be easy to stray away from your core marketing message. However, if you try too hard to adapt to the tastes of every market, you risk jeopardizing the brand equity you've worked so hard to build.
Your therapist may have warned you against the perils of trying to be everything to everyone. You can adapt your behavior as you would when talking to a relative, your partner, or your boss. Still, if it starts interfering with the person you are, you're going to get into problems.
The same is true with your brand. You may change the color scheme of your website, promotional channels you use, events that you sponsor, and places your products are available—but a multilingual content marketing strategy is not about changing your core message.
Just think for a moment about Rolex. Their market may be significantly smaller in countries with lower purchasing power, but that isn't going to turn it into Casio. Instead, they adapt their strategy to reach the right people in the right places. In Argentina, that might mean sponsoring a polo match; in the French Riviera—a sailing event or a film festival.
Every brand has a core image, whether it's straightforward and traditional, like banking giant, Wells Fargo, or young and creative, like Google. Strong branding is what customers pay for rather than the soda drink or cup of coffee they're buying.
Starbucks is seeing so much success in non-coffee drinking countries like China not because the people love their beverages. It's more because Starbucks is synonymous with the Western lifestyle and home away from home idea. McDonald's may adapt their menus to suit local tastes, but they keep their happy message (and meals) wherever you go.
Create content that can be easily localized
Creating content that is easy to localize is essential if you want to keep costs down in your multilingual content marketing. Not to mention staying on schedule. Global giants like Nike and Coca-Cola may be able to pay for some serious transcreation techniques in every new market, but you may be forced to keep an eye on your localization budget.
You'll need to alter your multilingual content marketing strategy when you're heading to the Middle East or South-East Asia, but in some parts of Europe, you can probably get away with sending out similar content. Translated and localized to your target audience, of course.
Creating content that's easy to localize isn't about stripping it of all personality or weakening your brand voice, but you can remove cultural idioms, local jokes, phrasal verbs, and over-complicated language. This will present fewer problems and ambiguities when linguists will need to translate it.
To make sure your message doesn't get diluted across languages, it's recommendable to rely on a style guide and tone-of-voice guidelines for each market. Depending on your brand, you may find a standardized glossary of terms also helps, particularly if your products are hard to understand, such as pharma or biotech.
When you're ready with your content and about to get rolling with your multilingual content marketing strategy, get it checked. Hire at least two different proofreaders and make sure that your text is ready to go out to multiple markets. Even one small typo or grammatical mistake in your source content could cost you extra money to fix when it's translated into several languages.
Worse still, you may not catch it and send your message out misspelled to millions of potential customers. Remember, too, while Google and other search engines penalize for duplicate content, you'll have no problems using the same content in different regions. The great thing about a multilingual content marketing strategy is that you won't incur penalties for wording when it's worded in another language.
Localize your message
Wait, is this the part where your translators get to work? Yes, translation and localization aren't the same. Translation makes sure that the message is readable and understandable in the target language. Localization, on the other hand, will make your message feel as if it were specifically written for the speakers of that language.
You'll need the right team who can make this work, a team that can research the appropriate images, colors, icons, date formats, and so on, to ensure that your multilingual content marketing strikes a chord in all areas. Working with native translators is your first port of call, but you'll also need to take on people who have experience in the market you want to crack.
A native translator may know nothing about the breathable fabric you use or the automobile parts you make—and even less about the people who consume them. If your company is highly specialized, you'll need translators with the right specialty—or risk your message literally getting lost in translation. If you work with influencers and celebrities, you'll need to know who the right ones to use in your target market are.
Find out what popular TV shows, places, current affairs, and other specific cultural references you'll need to include to make your localized message appeal to a native. Going back to Mcdonald's for a moment. Everyone loves this fast-food giant because it fits in with the local tapestry. They source local products, approach local influencers, and make sure that their local audience feels like they're not just another international brand stealing market share.
Use the right translation and localization software
Content managers, local market experts, translators, developers, and sales staff: When you're developing a multilingual content marketing strategy, you need to coordinate different teams of people working across time zones and in multiple languages. To stay organized, your multilingual content marketing strategy needs to ensure seamless collaboration.
This is where translation and localization technology comes in. The best localization management software allows you to integrate with your preferred tools from the start to collaborate with your team on a single platform, keep all assets in the same place, and get an at-a-glance view of the status of any localized marketing campaign.
Your translators (who may or may not be technologically minded) can type directly onto the web, rather than working in documents. Your developers can upload screenshots and context so that translators aren't working with isolated strings. You'll get a translation memory that allows you to store all content translated, along with versatile search functionality that lets you recall the data you need in instants.
Just think of the cost-saving opportunities here. Instead of having to contact your English to German translator each time you need access to a previous file, you can get the information instantly. This will speed up future projects and also allow for consistency in translation when you run a new campaign in the same region.
Integrate your multilingual content marketing strategy
Depending on the size of your brand and budget, you may use a host of different marketing channels online and off. Still, even if your marketing efforts only go as far as email campaigns, social media, and blogging, make sure your efforts are integrated. This means that every channel you use should be linked together.
In other words, a Facebook user should be able to click easily to your site, reach your restaurant, find your FAQ page, and so on. To implement a successful multilingual content marketing strategy, you'll need to know what platforms your audience uses in each market. When you're running promotions, make sure they're compliant with local laws relevant to local users.
Winter woolies in the Caribbean will spark no interest at all. Offering free nights in a hotel chain that doesn't exist in that country will fall flat on its face as well. If you're thinking of offering an Amazon gift card as an incentive, make sure your entrants can actually take advantage of it. Amazon may deliver within a couple of hours where you live, but in countries like Cuba and Iran, they don't ship at all.
Also, remember the importance of using the right keywords and on-page and off-page SEO tactics for each market you enter. Keywords are key, but they change from language to language and region to region. In an age where the internet and search engines rule the roost, the importance of multilingual SEO shouldn't be underestimated. The last thing you want is to create and execute a flawless multilingual content marketing strategy, to have it not appear in a search and never get seen.
For example, if you optimize the British version of your website using words like "catalog" and "cellular phone," your website and marketing collaterals will most likely get low visibility—not because of a lack of demand or quality problem with your products, but simply because people will be searching using different spelling and different terms.
Multilingual content marketing can work better with a clear strategy
Multilingual content marketing may seem challenging, but when it rests on a strategy that incorporates the right people and tools, you can achieve sustainable results. To make it work, you need to carefully analyze each step, one by one, before moving on to the next. "Research" may be a simple two-syllable word, but its implications are profound. The time you take to identify a demand and discover the culture, tastes, preferences, and local legislation can take some time.
So, establish your core message and mantra. Post it on the walls of your office and your company values page, and make sure you don't stray away from your brand identity. Smooth your passage by creating content that's not difficult to adapt to other cultures. Then, get it localized by native linguists. Use the right translation management software, tools, and promotional channels, and be sure that all elements of your multilingual content marketing strategy are integrated.
Last updated on November 3, 2022.