Global business
4 Key Tips for Maintaining Global Brand Consistency
Learn how to walk the fine line between delivering culturally relevant messages and maintaining global brand consistency.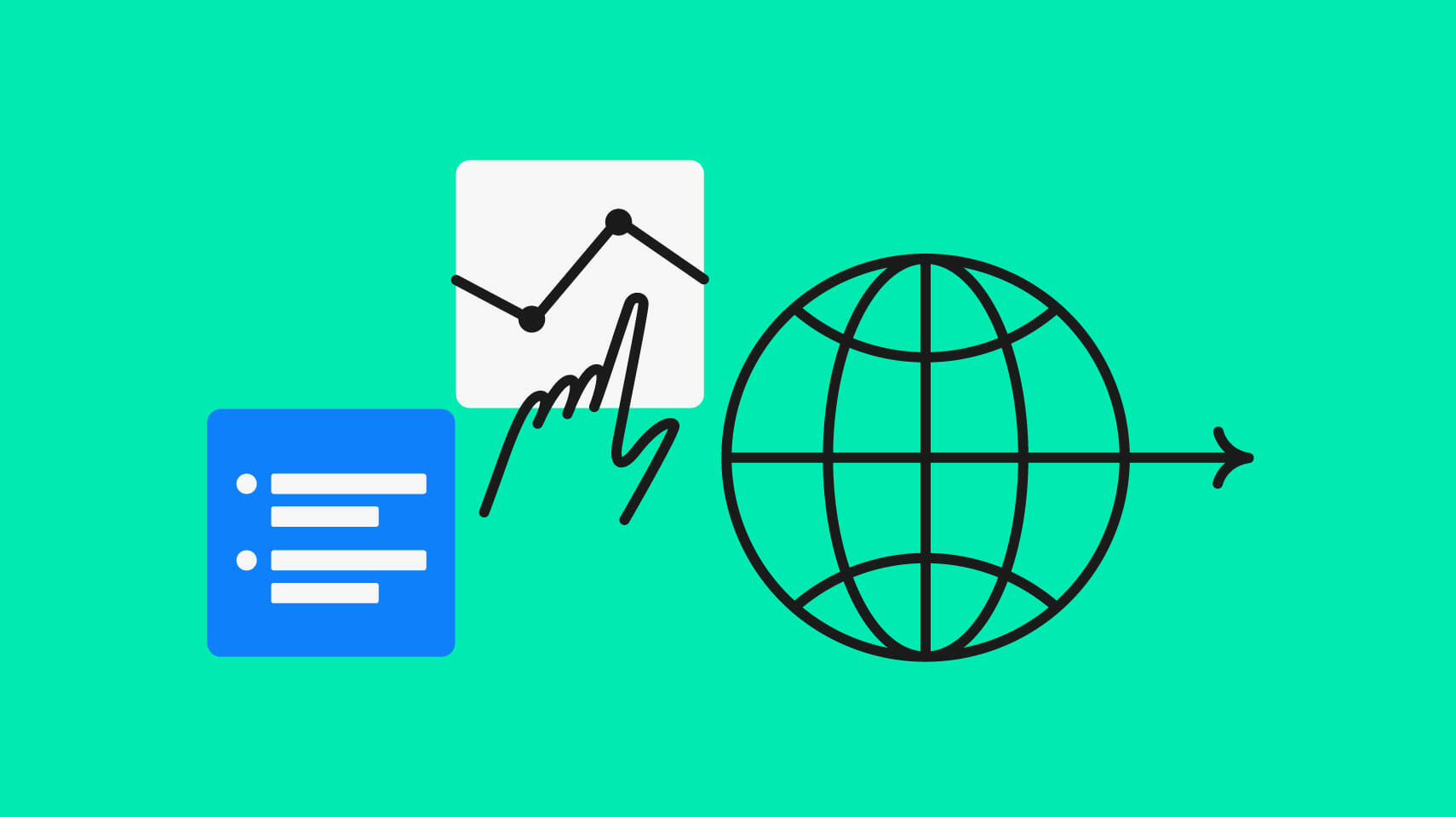 Taking your brand across borders can be a surefire way to expand operations and increase sales. If you manage to keep brand consistency and deliver the same level of experience in all markets, that is.
Maintaining the consistency of your brand in more than one language simultaneously requires strategy and the right tools. You need to ensure that you are able to communicate and sell effectively without compromising on who you are or what your product is about. To do this successfully, you should tailor your content for each region specifically while staying true to your brand.
To help you walk the fine line between delivering culturally relevant messages and maintaining global brand consistency, you should become familiar with these 4 must-know tips.
Embrace localization
First things first: Translation and localization aren't the same. Translation, in the most basic sense of the term, is the word-by-word or phrase-by-phrase conversion of one language into another. Localization, on the other hand, goes one step further by strategically adapting content and other brand elements for specific regions or countries. It takes into account cultural data as well as consumer behavior, demographics, and local norms or preferences.
So, how does localization impact the consistency of your brand? Consistent and reliable brands tend to earn their customers' trust. However, trust is as much about consistency as it is about making customers feel that you understand them—and their culture. Based on that logic, you shouldn't just take a global brand message and launch it in every market without considering how consumers in each country feel, think, and act.
To bridge both concepts, think of brand consistency and localization as two sides of the same win-over-your-customers coin. Take a look at some research to get an even better understanding:
According to a survey conducted by Facebook, consistency is one of the 4 main drivers of brand loyalty.
A study by CSA Research found that 65% of consumers prefer content in their language, and 40% won't buy from a brand whose content is not in their native language.
Finding the right balance of consistent brand messaging while also catering to your local audiences is the essence of effective marketing localization. Translation simply won't cut it.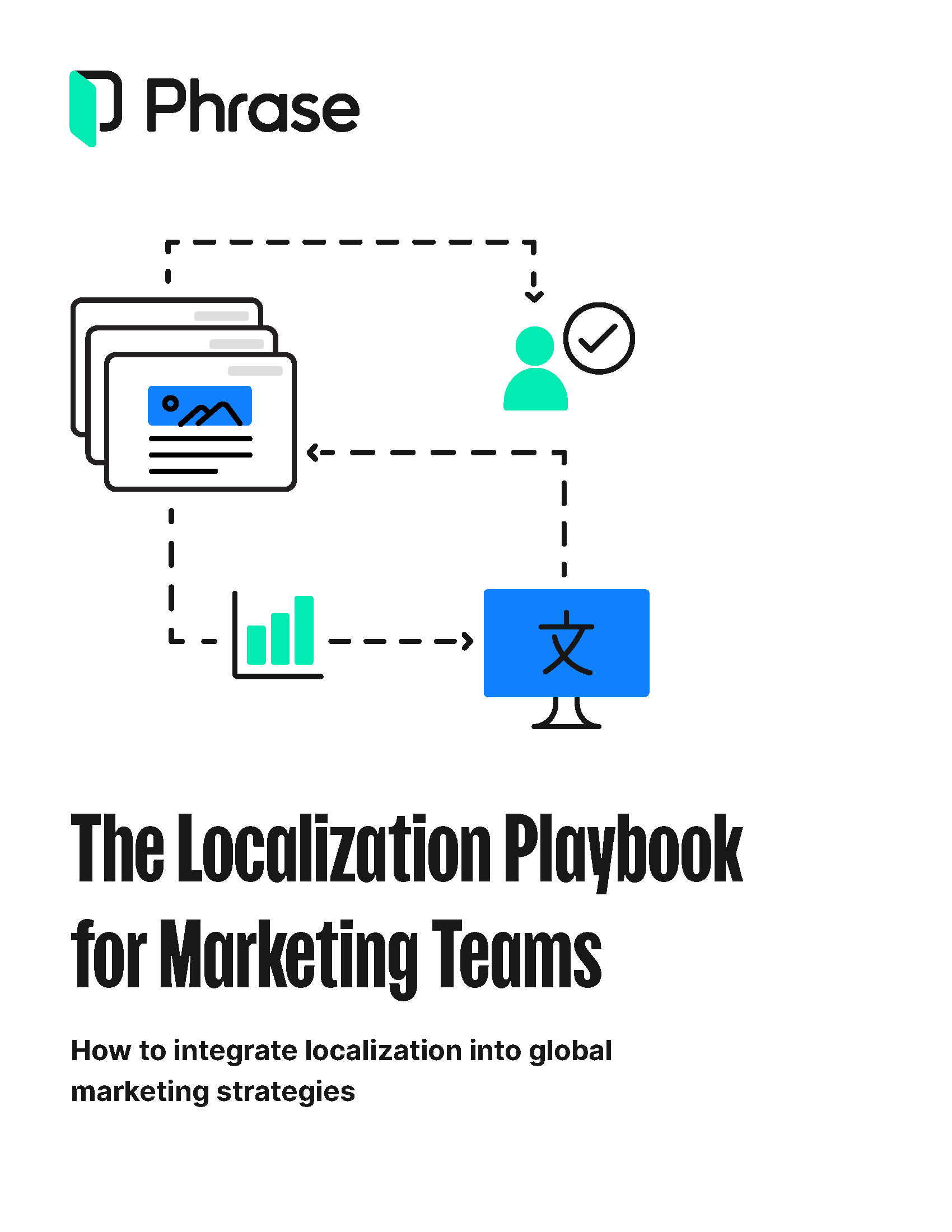 Free download
Make global marketing strategies work in local markets
Harness the power of localization to effectively connect with audiences worldwide and discover best practices for making your next global marketing endeavor a success.
Have a unified vision
To achieve a unified brand the world over, you need a unified vision among your brand's stakeholders. This includes all levels of your company: senior leadership, brand managers, designers, copywriters, and translators. The brand strategy needs to be known by all and understood by everyone who works on it.
Make sure you articulate your brand identity in written form—like brand guidelines that help everyone interpret your brand's message in a consistent way worldwide. Include concepts like brand values, brand promise, brand mission, and how the product is relevant to consumers. The more context you provide, the more accurate your message will be regardless of the target market.
Leverage a translation management solution
When it comes to localization, one of the most essential solutions is a translation management system (TMS). In the same way that a CRM system manages your customer relations and a CMS handles your content, you'll find great success in managing all of your localization work through an efficient TMS.
A translation management system is exactly what it sounds like: Software engineered from the ground up to facilitate end to end the process of translation and localization at scale. The reason why a TMS can help maintain brand consistency across cultures is that it lets you:
Oversee the progress of all projects and all languages in real-time, which allows you to catch and fix any issues as they occur, rather than ending up with a big, confusing mess one day before a deadline.
Provide translators with term bases, glossaries, brand guidelines, style guides, visual references, etc., so they can produce localized content that aligns with brand standards.
Integrate your localization workflow with ecommerce, CRM, and marketing automation platforms, as well as build custom integrations via APIs.
Ensure the real-time collaboration, on a single platform, of designers, developers, product managers, executives, copywriters, translators, and any other person involved, so they are all in sync from start to finish.
The last point is particularly vital. Staying consistent can be tricky when there are disconnects between departments within your organization. A TMS allows you to bridge the gaps by connecting all areas of the company and allowing everyone involved to access the most updated brand assets.
This way, it's easier for every department in your business—marketing, product, design, customer service, sales, and others—to speak the same brand language. When teams work in tandem, your organization functions as one, making it easier to maintain brand consistency regardless of location.
Choose your translators carefully—and trust them
When taking your marketing campaign into new territories, remember that the market you're trying to reach may not be like the market you're familiar with. Your content may simply be inappropriate for the new market. You have to trust that your translators know what will work and what won't. It's crucial, therefore, that you put together your localization team wisely.
Choose a localization team who knows the culture and customs, and has experience translating and writing marketing copy for the intended audience. Work closely with them to keep the brand consistent, but you should trust their expertise and judgment, too.
It's also beneficial if your team lives in the area you're trying to reach. While not always the case, some things are just better done with a local team on the ground—your content may not be as effective if your transcreation team is made up of expats who have all the qualifications but haven't lived in the target area for several years.
If you're not sure how to find a team that checks all the boxes, you can use a language service provider (LSP) that offers marketing translation or localization as a service. They'll provide you with a competent team of translators and copywriters to ensure that your marketing message is communicated with clarity and consistency.
It's all about strategy and tools
If you follow the tips in this guide, you can ensure that your brand stays true to its identity whether your marketing campaign is targeted to Japan or Brazil. While taking your brand global without compromising brand consistency might be a challenge, it's not impossible. You just need to prepare ahead, facilitate communication among all parties involved, and make sure that you have all the right tools to make it happen.
Last updated on August 21, 2023.