Translation Management System: What It Is, and How It Works
Localization strategy
Do you wonder how translation management tools work? Long ago, Cicero noted: "If you wish to persuade me, you must think my thoughts, feel my feelings, and speak my words." Fast-forward two thousand years, and we can see that a lot has changed, but a lot still remains the same. Businesses travel through great lengths […]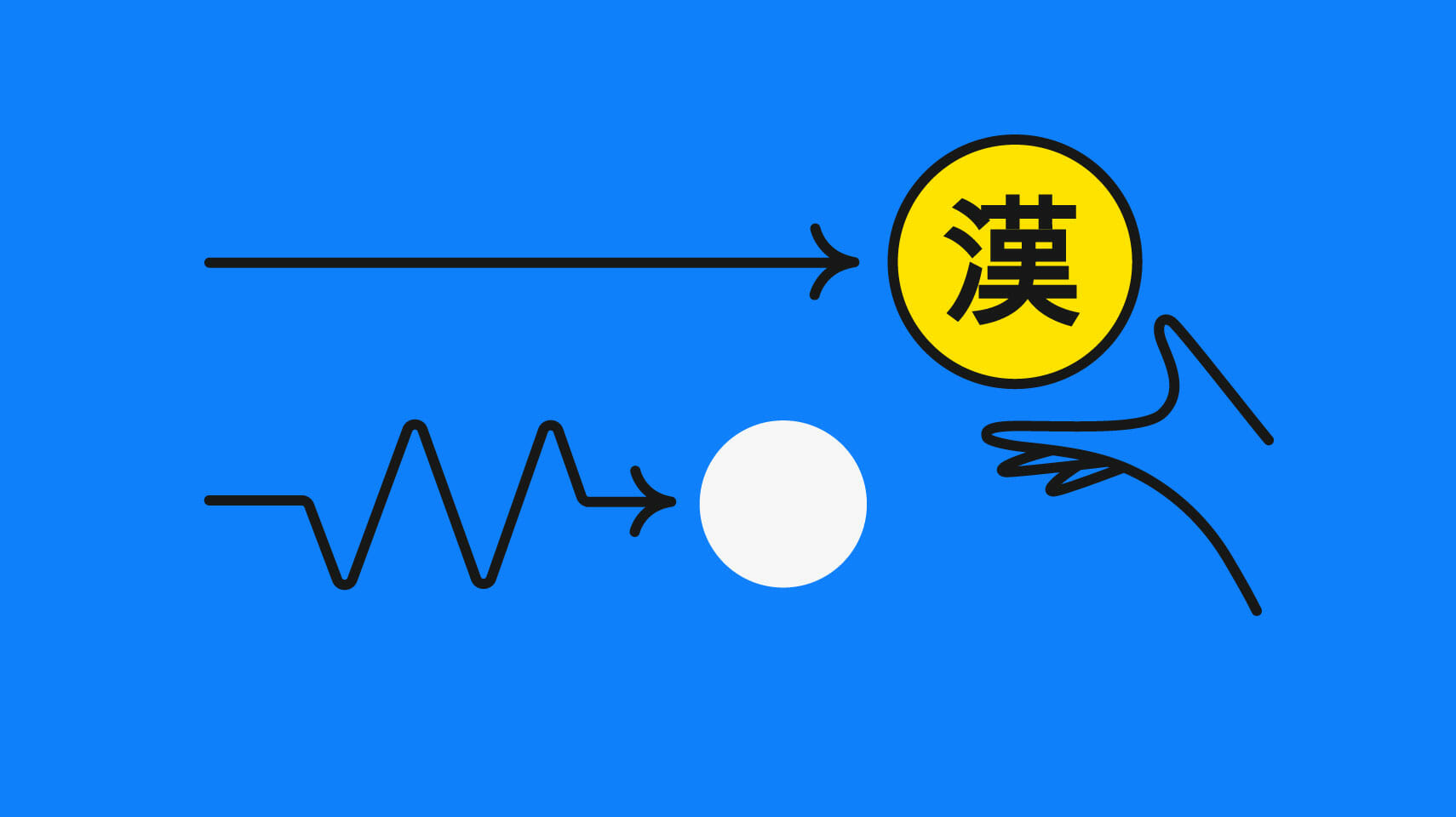 Do you wonder how translation management tools work? Long ago, Cicero noted: "If you wish to persuade me, you must think my thoughts, feel my feelings, and speak my words." Fast-forward two thousand years, and we can see that a lot has changed, but a lot still remains the same. Businesses travel through great lengths to persuade their prospects to become customers, and their customers to become return customers. What better way to persuade someone than speaking their own language? Almost everyone who works in software companies will agree that speed is king. For instance, Facebook deploys code two times a day as part of their "ship early and ship twice as often" rule. The shortening of time-to-market with new products, features, or improvements can only be achieved by deploying code faster and more often. This raises an interesting question for companies that conduct business on a global scale: How to align localization to go hand in hand with automation and continuous integration? The benefits of content localization are numerous. But despite the constant advances in technology, many language translation processes come with a lot of challenges. One of the main problems behind i18n (internationalization) is that many of them are done manually and with a high level of fragmentation. Various documents and whole websites are translated by people who work at different locations and usually send translations in Word documents while the progress is tracked in spreadsheets. Even worse, developers often spend a great deal of time manually translating software strings and software documentation. Spending developers' time on localization can put a significant amount of pressure on product managers and they're striving to deliver new releases on time. On the other hand, keeping track of manually performed localization projects can result in even the best of i18n managers being lost in translation.
Check out our complete guide on creating the right localization strategy for your business.
The Way Translation Management Tools Function
Moving from local to global business environment sounds like a dream come true for most business owners. But, it's not all milk and honey out there. Translating your content into other languages might seem like a low priority, but when you are struck with the fact that only a mere 26% of all Internet users speak English, content localization quickly becomes a top priority. This is where a translation management tool comes into play. Translation management tools take what was once a manual and dispersed process and automate it while significantly reducing costs and improving your customer's experience. It eliminates repetitive tasks and improves the efficiency of your team while giving product managers better control over the whole project. By incorporating project management features, a translation management tool is able to fully manage the content flow throughout the complete localization process: from translation and linguistic data sharing to workflow automation. By automating all the simple tasks inside a translation process, a TMS maximizes your global content and completely automates what was once a repetitive and manual process. It serves as a central point from which you can keep track of, manage, and even collaborate on localization processes, from the moment of the first input text to the finished translation. A translation management tool can be even integrated with machine-based translation software and enterprise content management systems. Since translation projects can become very complex and include team members from different countries, a TMS has a number of features that can help them feel like they are working next to each other. Some of these features include:
Workflow Automation It's all about timeliness speed. If you're able to finish a task quickly, you're left with more time to invest in something else. Just like Slack redefined team-based communication, translation management tools have redefined content localization. A tool like Phrase is capable of editing XLIFF content for translation agencies, which means it can also work as your content management system and share content across your group of translators, allowing for much better collaboration between them. Additionally, with Phrase you can collect and submit your API strings for translation quickly, saving up to 60% in process time.
Translation Memory Keeping previously translated phrases in a so-called translation memory can be very useful, especially when working in an environment with high translation volumes. The translation memory will remember the translations that were used in your earlier projects and will suggest matching results while translating new content. This not only speeds up the translation process even further, but also improves consistency across texts and whole projects. Configuring Phrase's translation memory is quite simple. Your translation memory is account-wide, so you only have to select which specific projects you wish to use it on:1. Select "Account"

2. Select "Translation Memory"

3. Finally, select the projects you want to use translation memory in.

If you do not have any project contributing to the account-wide, shared translation memory, each project will rely on its own. To further ease up your work, Phrase doesn't require you to update the translation memory manually – it's done automatically with every new translation.
Reporting and Analytics Everything in business is measured and analyzed. How much budget has been spent? How much content has been translated? When analyzed and reported in the right way, these and similar questions can significantly ease up decision making and resource allocation. A good translation management tool will help collect valuable data and transform it into real, meaningful information. The above features are just the beginning when it comes to the features and capabilities of a great translation management tool. And if there's something in which the available solutions differ, it's the number and quality of their features. If you've just started to explore a translation management tool, we would suggest that you go ahead and read our guide on 7 Things Every Translation Management Software Should Have.
Why Spreadsheets Don't Work for Software Localization
You might ask yourself: Why should I go through the trouble of switching from my good old spreadsheets? After all, they have been tools of the trade for years now. For starters, spreadsheets are a very static way of dealing with a dynamic process. Localization projects are constantly changing and evolving. They spread over different types of teams and include both historical and contextual information. This requires constant back-and-forth communication between all involved parties, which can be difficult (even almost impossible in large-scale projects) to achieve with spreadsheets because of their mostly static nature. While spreadsheets may work fine for small-scale localization projects, things can spiral out of control quickly when they are used on larger projects. Think about it for a second. It can be easy to make a mistake in a process where you must constantly monitor, update, and modify a spreadsheet. Now multiply that chance by the number of people working on the project and you've got yourself a recipe for a disaster. It takes only one wrong version sent to lose days, or even weeks, of work. With spreadsheets, translators act as manual workers, as they have to manually identify and extract the content that needs to be translated. The process starts with copying content from its source into a spreadsheet and then spreading it out to translators. Once they are done, translators send their work in the form of a text document (or yet another spreadsheet) that must be again copy-pasted into the original spreadsheet. It can happen very easily that a string ends up untranslated or pasted into a wrong cell. Going back to find and fix these errors can be hard and time-consuming. On the other hand, if they are left undetected, they can cause issues to your end-users or just leave you looking unprofessional. Because of the above, it can be difficult (if not impossible) to calculate the real cost of your localization process. Additionally, ROI is another thing that can be difficult to measure, especially because the quality of the translated content can vary significantly. This is why the translation industry joined forces with technology to simplify and improve the whole localization process by removing outdated spreadsheets and replacing them with cloud-based platforms. In addition to saving time and money, a TMS helps a company to improve translation quality by reducing errors and providing them with an automated workflow. On top of that, i18n managers can easily manage and keep track of their translators and further speed up the process by using a variety of features that most translation management tools should have out-of-the-box. Phrase is an intuitive and feature-packed translation management tool used by product teams who want to implement a seamless localization workflow and developers who want to focus on programming instead of spending time on translation. You can also completely automate your i18n process. Phrase allows you to translate language files in minutes, giving you an easy way to reach your global audience and with high-quality content and products.
Last updated on September 15, 2022.