Translation management
CAT Tools: What Are Computer-Assisted Translation Tools?
Learn what a computer-assisted translation tool is, what benefits it offers, and why you should consider using one for international growth.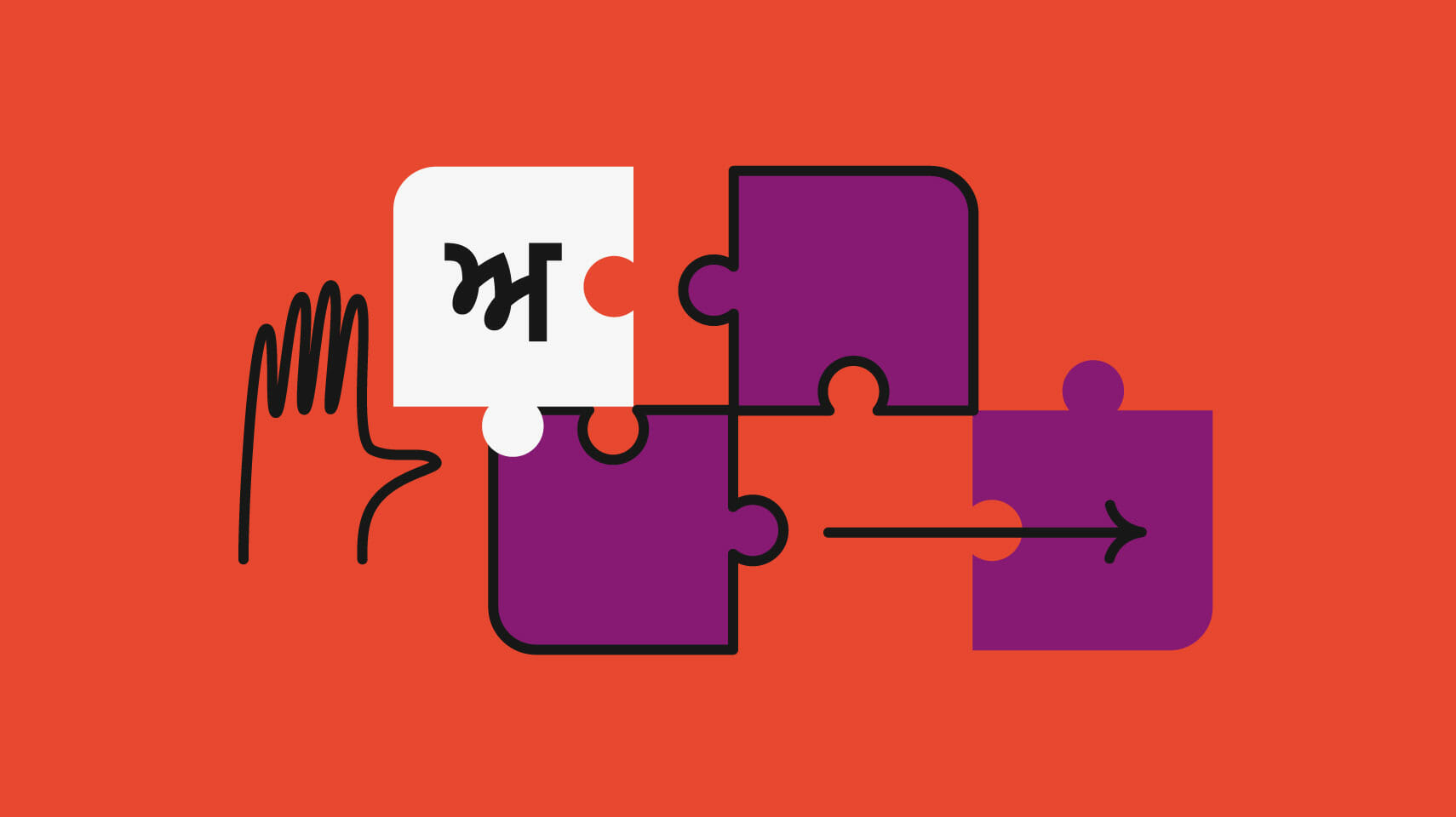 CAT tools (computer-assisted translation tools) have been around in some form or another since the 1950s. In the past couple of decades, CAT software has seen great development and had a substantial impact on how humans do translation:
It started out as stand-alone software that could only be used on a single computer.
Later on, it found use as a client-server tool on company networks.
Today's CAT tools are mostly cloud-based and can be accessed from anywhere, anytime, via a web browser.
What are CAT tools?
CAT tools are software applications that support the translation of text from one language to another. More specifically, CAT tools for translation are used for submitting, editing, managing, and storing translations. Many companies doing business across geographies and cultures use a CAT software tool as part of their global strategy to automate their translation projects end to end.
What is computer-assisted translation (CAT)?
Computer-assisted translation is the process of using software to help a human translator transfer the meaning of written text from one language to another.
What does a CAT tool do?
CAT tools for translation are engineered to automate translation-related tasks. The translator can input text into the CAT software in the source language and use the interface to divide it into segments—a phrase, sentence, or paragraph. Meanwhile, the software saves each source segment and its corresponding translation as an entry in a database called translation memory. The more content you translate, the more translation matches the software will be able to reuse. This kind of automation significantly speeds up the translation process and ensures consistency with past translations.
Machine translation vs computer-assisted translation: What is the difference?
Machine translation (MT) is the process of using artificial intelligence (AI) to automatically translate content from one language to another without any human input. As a core functionality in modern translation management systems (TMS), machine translation is especially effective for translating low-tier content. This kind of content usually does not require translation precision or copywriting skills, e.g., technical documentation or user-generated content.
Based on algorithms and probability, MT lacks some skills that humans have, like spotting mistakes in the source text or picking up language nuances. Nevertheless, machine translation engines have become more advanced over time and can be increasingly trained on data with the help of post-editors. Combining MT engines and CAT tools, human translators can streamline the translation process to deliver accurate, efficient, and high-quality results.
How does a CAT tool for translation work?
CAT tool software programs are designed to help translators do their job faster and more efficiently. A CAT tool works by breaking the source text down into smaller segments and storing all the source and translated segments in a database. They also come with a range of editing and quality assurance tools like autosuggest, spellcheck, and more. A computer-assisted translation workflow would usually involve the following steps:
The translator opens the source text in a CAT program.
The CAT tool extracts the content that can be translated (source content with images or other non-text elements will not appear as translatables in the user interface).
The CAT tool splits the text into translation units—normally phrases, sentences, or paragraphs. These units are also known as segments.
The CAT tool displays the source text field and the translation field side by side, one segment after another.
The translator types translations into the empty target segments until the translation job is complete.
Once a translation segment has been completed, the CAT tool saves the source text and its translation together as a pair in a translation memory. The translator can return to this pair at any time to make changes, and the translation memory will update accordingly.
The CAT tool will recognize identical or similar source-text segments and auto-fill the corresponding translations in the target column, drawing from the translation memory.
Common features of modern CAT tools
CAT tools are similar to text editor programs with added features for translation. There are many CAT products on the market today, all with different features included. Nevertheless, modern CAT tools tend to share several common features:
Translation memory
A translation memory (TM) is a record of previously created translations that is aligned with source texts. You can use the translation memory function to split large multilingual documents into translation segments—phrases, sentences, or paragraphs—stored in a database. As soon as the translation memory finds identical translation segments (full matches) or similar translation segments (fuzzy matches) in a new translation project, it will let you reuse your previous translations with or without making changes. If you deal with technical, legal, or scientific jargon, a translation memory comes in quite handy as you can save all previously approved translations and use them again to save time and increase consistency.
Term base (translation glossary)
Term bases, also known as translation glossaries, are databases providing definitions or specific instructions for the use of translated terminology. You can think of it as a dictionary you use alongside the translation memory to look up terms that are relevant to the company, organization, or institution that you translate for. It helps to ensure the accuracy and consistency of common or specialized terminology across translation projects. If it is well integrated with your translation memory, it enables you to translate faster day by day.
Real-time collaborative teamwork
With a cloud-based CAT tool, you can invite your team of translators, reviewers, managers, customers, or members of other teams, and ask for their input on specific translation documents. Simply pre-translate the content, share it with your chosen collaborators, and you can decide together on aspects like wording or tone of voice—all within the CAT software. You can also coordinate your team and assign tasks with due dates.
Quality assurance functionality
Much like the spelling and grammar tools on text editor software, quality assurance (QA) functionalities, such as internal spellcheck, prevent all kinds of errors from creeping into your translation projects. QA tools can also find missing text or tags, deviations from approved terminologies, or numeric mismatches. You can start the QA process before a project is sent for translation, continue throughout translation and editing, and perform final checks even after completing the final translation version. With QA, you can rest assured that your translated content is of the highest quality possible, time after time.
Machine translation capability
As explained above, machine translation (MT) relies on AI to translate text. Users input text in their source language, select their target language, and the MT engine generates the translation. One advantage of machine translation is that it can be used to translate large volumes of text quickly, which would be hardly possible using traditional translation methods. It can be used to speed up the translation process by translating entire texts without human input, or alongside human translators who would do machine translation post-editing.
What are the benefits of CAT tools?
CAT tools can handle everything from editing to quality assurance, using indexing tools, applying formal rules or style guides, correcting formatting, and standardizing terminology. With the aid of CAT software, your translation projects will improve in many ways.
CAT tools foster consistency
Thanks to translation memories and termbases within CAT tools, you can translate multiple texts with the same consistent results every time. In fact, your CAT tool will also get smarter the more you use it, as its translation memories—or database of previously used translation units—will keep on expanding, i.e., there will be fewer words that you will have to translate individually.
CAT software increases productivity
With a CAT tool, you no longer have to copy and paste your translations into a template. Rather than taking precious time out of your day to type, edit, and format content, you can focus only on translating the units that need translation. Your CAT tool will handle the rest and will even generate a clean copy of your original file in the source language once you are done.
A CAT translation tool is flexible
CAT tools make it easier for you to work flexibly with a team. You can invite team members, collaborators, clients, etc. to collaborate on your translation projects in real-time. CAT tools are also accessible across multiple platforms—on the web, desktop, and mobile. You can use them on your preferred device, in the office, in your cloud, and on the move.
A CAT tool for translation caters to quality
With a CAT tool, you will be able to deliver high-quality translations consistently and effortlessly. If you frequently have to produce texts using technical, financial, or industry-specific jargon, then you know just how important tone and terminologies are. By referencing internal or external language databases integrated into a CAT tool, you can pick up these nuances more easily and translate texts more quickly.
CAT language translation is less costly
Thanks to their matching technology, CAT tools let you work more quickly and efficiently every single time. Your translators and other team members no longer have to go through the trouble of retyping the same translation several times in similar texts. Not only is the translation process less costly for you, but you can also pass on this benefit to your clients in the form of price discounts. It is a win-win situation for everyone involved.
Why are CAT language translation tools important for global business?
CAT tools are smart assistants that have been designed to help global businesses optimize their multilingual workflows. The right CAT tool will help you target more customers around the world, boost your global presence, and help you to leverage new markets. In turn, you'll increase your market share, revenue, and competitive advantage.
What is the best CAT tool for translation?
There are various types of CAT tools on the market and lots of providers to choose from. To find a CAT tool that best suits your needs, it is important to think about what matters to you.
Decide on your budget
Different CAT tools come at different price ranges. Your investment might seem high in the beginning, but it will pay off in the time you save and the efficiency, consistency, and quality of the translations that you will be able to produce.
Define your needs
Before deciding on which CAT tool you want to use, you should outline your needs and define your desired outcomes. To do this, work out who will use the tool and ask them what kinds of features they would benefit from.
Look for integrations that fulfill your needs
The best CAT tools are the ones that complement your current workflow. The right CAT tool will bridge existing gaps and optimize your processes, thanks to integrations and built-in modules. There are different levels of integrations with most CAT tools available on the market—including integrations with ecommerce and accounting software. The key is to find the CAT tool that can work seamlessly within your workflow.
Do a test run
You should try working in several CAT tools and decide which one suits you the best. Once you have decided on your favorite option, make sure to do a proper test run so you can make an informed decision.
Choose a CAT tool that is future-proof
It might be difficult to say which kind of editing, content management, or programming software you will be using in a few years' time. However, when choosing your CAT tool, you should make sure that the CAT tool provider is able to scale with your growing needs. Before making a buying decision, explore how open the potential provider is to collaborating with users, customers, and partners to provide updates that might be useful for you.
Last updated on September 25, 2022.