Global business
Multilingual Content Management: 3 Steps to Global Domination
Learn how to make the most of multilingual content management and get to know the best content management systems (CMS) on the market.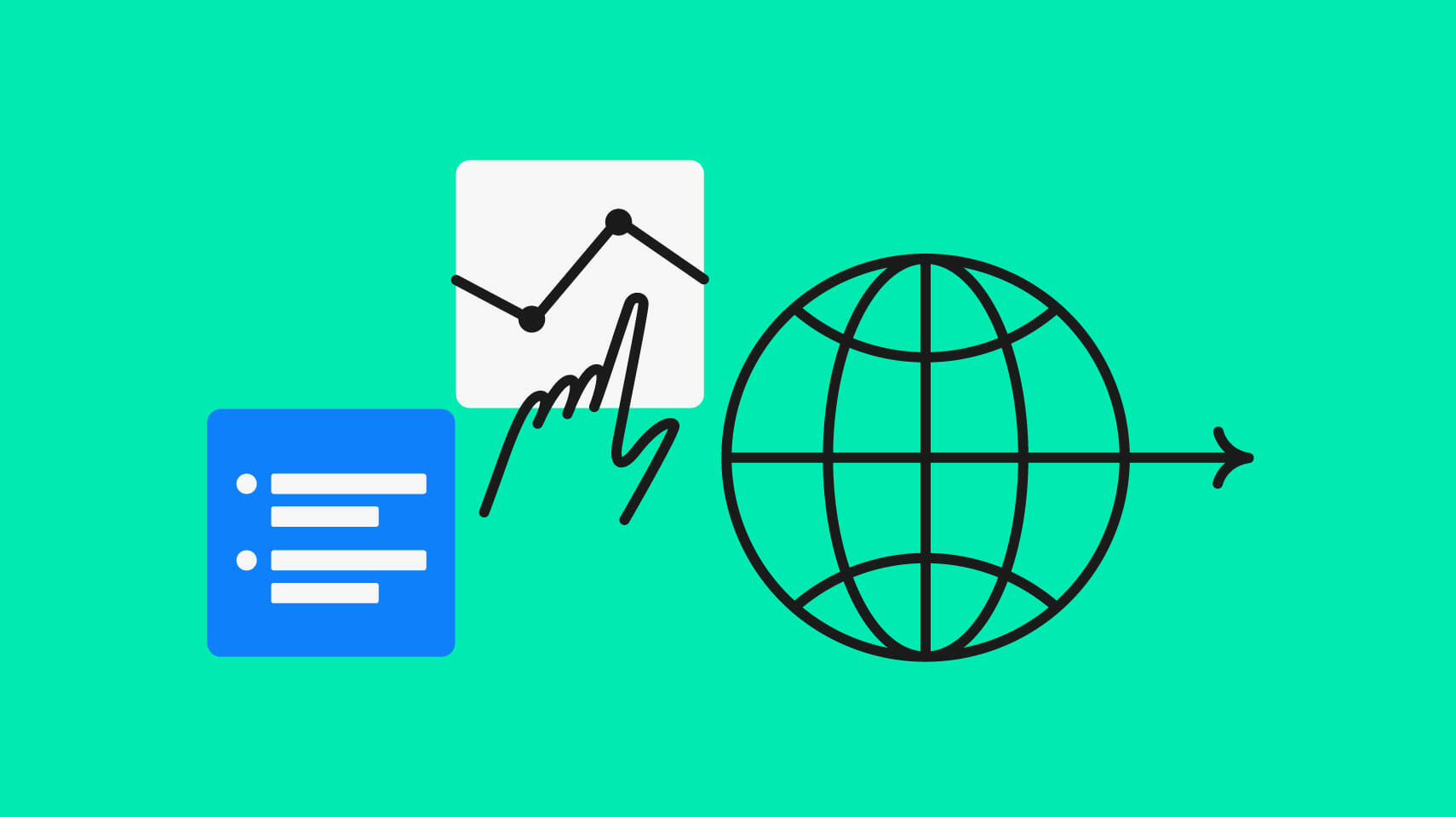 Multilingual content management is the process of creating, publishing, and distributing information with a specific purpose in different languages, and is thus an integral part of any successful localization strategy.  If you're looking into expanding your business, but the thought of multilingual content management seems daunting at first sight, take a look at some figures that speak for themselves before you commit yourself to that frame of mind:
Over 50.3% of the world's internet users come from Asia versus 7.6% from North America,
Only 25.9% of internet users speak English as their first language, and,
About 72.1% of people worldwide spend all or most of their time on websites in their native language.
Having your website or mobile application available in multiple languages and optimized for search engines in different languages will help you broaden your business horizons by reaching new markets. With the advancement in technology, you can do this painlessly while staying on budget and bringing in returns. This guide will walk you through the most feared steps so you can leap with confidence.
Why multilingual content management matters
The number of internet users worldwide surpassed 5B in 2022. In other words, you have a tremendously growing market and more chances of interacting with new customers. Let's review some of the most compelling reasons why you may need multilingual content management.
Build trust and loyalty
Nelson Mandela once said: "If you talk to a man in a language he understands, that goes to his head. If you talk to him in his own language, that goes to his heart." Let's take Cadbury in India for example. The confectionery company did so well in adapting its message for the Indian market that its name was used as a synonym for chocolate for the longest time. They spoke the language of the people, and it struck a chord.
For customers to buy your product or service, they have to trust you. And to earn their trust you have to build a rapport with them, communicate in a language that will make them feel more at "home," and connect on a personal and emotional level. Emotional connection with your clients is crucial. A Harvard study even claims that it is not only a science – it is a strategy. One that pays off hugely in the long run.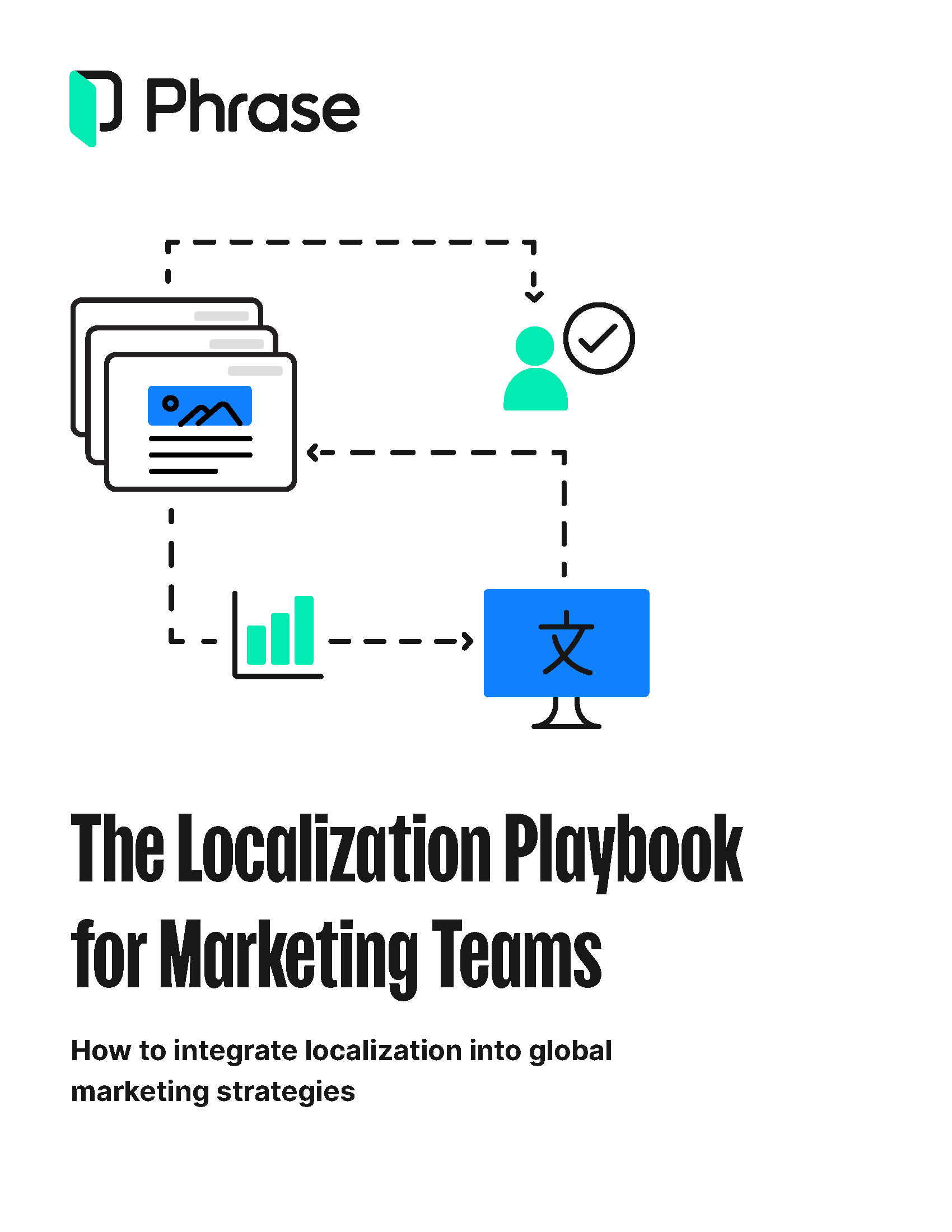 Free download
Make global marketing strategies work in local markets
Harness the power of localization to effectively connect with audiences worldwide and discover best practices for making your next global marketing endeavor a success.
Scope of expansion
Have you heard the story of the two shoe salesmen who were sent to Africa? Here is the short version: Two shoe salesmen were sent to Africa to see if there was a potential shoe market there. One of them wrote back: "No potential, they don't wear shoes." The other wrote back: "Plenty of opportunity, they don't have shoes yet!" Needless to say, it's all about perspective. Maybe your product or service isn't known in other countries, but that's all the more reason to get it out there.
China and India combined have almost 2B internet users compared to North America's 424M internet users. The internet's next billion users are going to be people coming from emerging economies, such as India, which are determined to grow.
Markets in English-speaking countries are getting saturated and the competition is fierce. Getting your foot in the door when markets in other regions are only cropping up gives you a big advantage over your competitors.
Having your content published in several languages can help you reach new markets, places where you didn't even know you had a demand. Here are five strategies you should know before entering foreign markets.
Customer-centric and locally-inclusive
Localization is a term used to describe translating content in a way that would make it relevant locally, to natives of a particular region.
Despite English being popular in the European Union (EU), according to this Gallup survey of the European market,
Nine out of 10 users stated that they always visited a website in their own language,
19% of the people, i.e., almost one in five, never browse in a language other than their native tongue,
42% of internet users said they never search for products or services in a language other than their first language.
Showing people content related to the place from where they're visiting your website (geo-targeting) will encourage them to stay on your website longer.
A Microsoft study shows that the average attention span of a customer on a website is about eight seconds. This means that if you don't make an impression fast enough, they'll move on. However, if you offer customers what they need and how they want it right away, you have more chances of making the sale.
Need more convincing? Read these staggering statistics and facts on why localization is important.
What is the best content management system for multilingual websites?
Once you have concluded that a global strategy is the next step for your business, you'll need a content management system (CMS) that can support your content in multiple languages.
This includes the script in which the language is written. For example, in Devnagri, Mandarin, and other Asian languages, characters are written differently. Also, some languages like Hebrew and Arabic are written right to left. Using the Universal Coded Character Set (Unicode) can make adapting to other languages and writing styles much easier.
WordPress is by far the most widely-used CMS, with 35% of all websites out there based on it.
Drupal is a free open-source CMS that is mostly used by big corporations and supports 94 languages.
Joomla is a free, open-source CMS used to publish content on the web. It supports 75 languages currently.
Contentful is a coming-of-age technology, a backend-only, 'headless' CMS, built as a content repository.
Depending on the type of content you have, the platforms you're using, and what languages you're wanting to start localizing in, these options can be a good start. You'll also need to answer these five questions before moving on to product localization.
How can you save time and money while expanding globally?
The one aspect which makes businesses hesitant to shift towards a multilingual content approach is the cost. Understandably, people don't want to invest in places they don't see potential in… yet.
So, how do you diversify without losing individuality and saving costs? Simple—transcreation, i.e., translation and creation.
Transcreation
Transcreation is the art of translating, localizing, and marketing already available content and tailoring it to your target market. Graphics, images, and metric systems amongst other nuances are adapted to the audience while the tone, style, intent, and context of the original content remain unchanged. This applies to blog posts, landing pages, and pretty much any other content for marketing purposes.
Transcreated content is less expensive and faster than creating content from scratch because localizers don't have to do a lot of the groundwork (brand voice, intent, style, copy, etc.). Plus it's effective since you're able to get across the message that you want and you're able to do so by sounding personal with your customers.
Use technology to your benefit
Using a translation management system (TMS), like Phrase TMS, will go a long way in managing multilingual content and maintaining translation project workflows by increasing efficiency and productivity, thus saving time and money.
For multiple language translations for your website, you don't necessarily need a translation agency. It can be cheaper to hire freelance translators and use a TMS. With its help, you'll be able to save money on hiring translators who don't necessarily have coding experience.
For example, if a translator who does not have coding experience will translate program files (like XML, JSON, etc.) directly by editing code that has language tags, there can be much room for error. They can break the structure of the code which can result in the malfunctioning of the program, leading to additional work for programmers. It will be enough to miss one symbol on the code for it to stop functioning and more time being spent to fix the problem.
Using a TMS can also assist with a translation memory (TM) tool that saves previously translated words. If those same words or phrases were to appear again, the previous translation would be shown as a recommendation. They would still have to be checked by a localizer but would significantly save on costs and time in the long run.
Machine translation (MT) is another tool that can save money by assisting human translators and speeding up the process. Including this in your translation workflow will enable you to swiftly and effortlessly translate urgent content with or without a translator.
Putting it all together
The internet, in its infancy, was English-centric, but with the ever-advancing technology and artificial intelligence (AI), you now have a solid foundation for reaching people of all languages. Not to mention the economical and overall ease of translation and localization management.
With everyone competing for attention amongst the 1B-plus websites available on the internet, gaining traffic and retaining sales may not come as easy. By having your content available in various languages, you are a step ahead of your competition and have more chances of reaching out to potential clients.
Going all-in might not be an option for everyone, but you can always start with 1 or 2 language pairs to test the waters. Phrase TMS even offers a free trial for you to go through the whole process. See for yourself how painless, simple, and cost-effective multilingual content management can be—and dominate the world. Almost literally.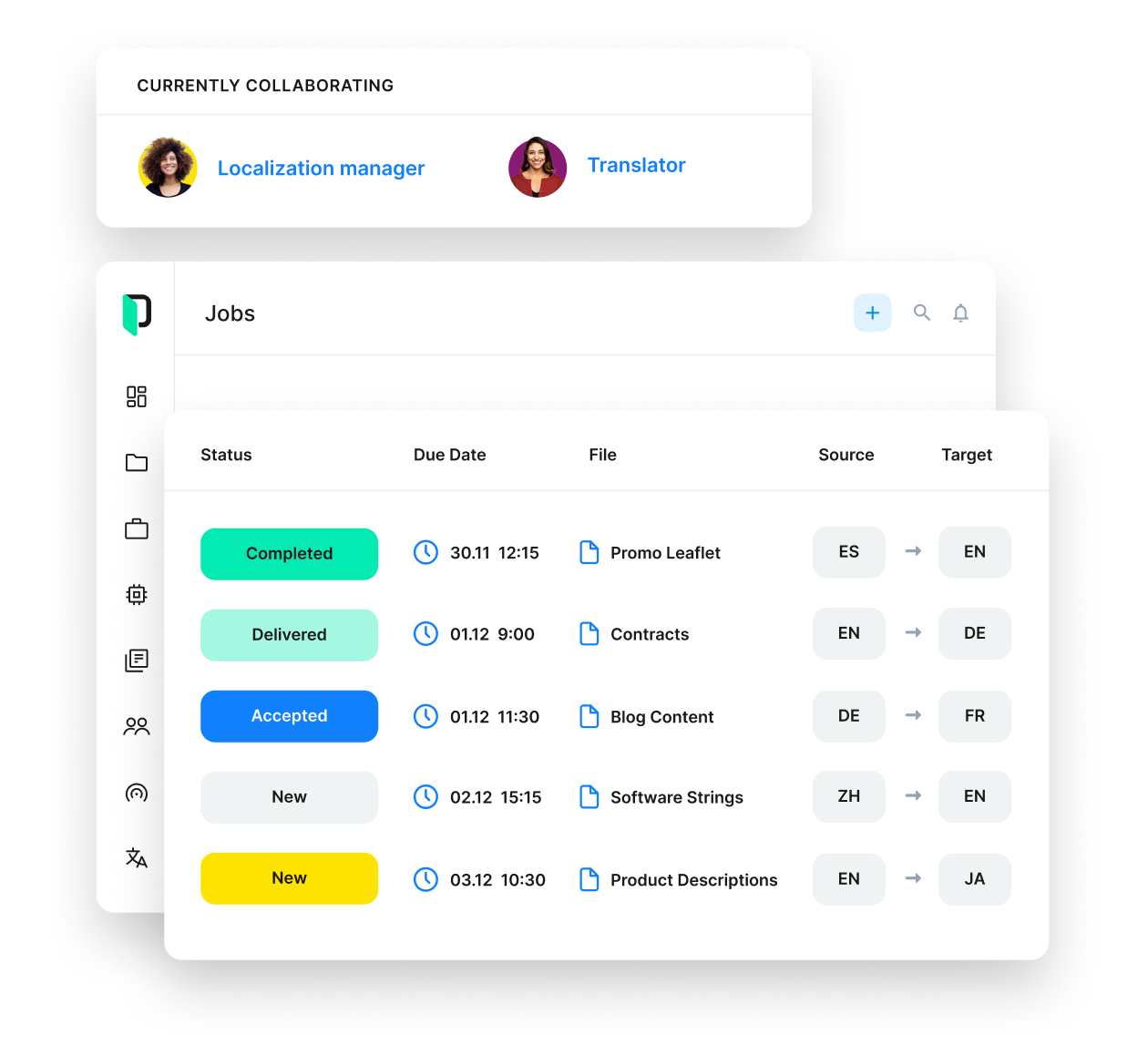 Phrase TMS
The enterprise-ready translation management system
Work with the leading TMS to automate translation workflows with cost control and quality checks.
Last updated on September 26, 2023.