Events
The countdown to LocWorld50 has started!
Connect, learn, grow, and discover the latest localization industry tools and innovations at LocWorld50! Taking place in San Jose, California, October 10-12 2023, LocWorld is the leading conference for international business, translation, localization, and global website management. Come join us!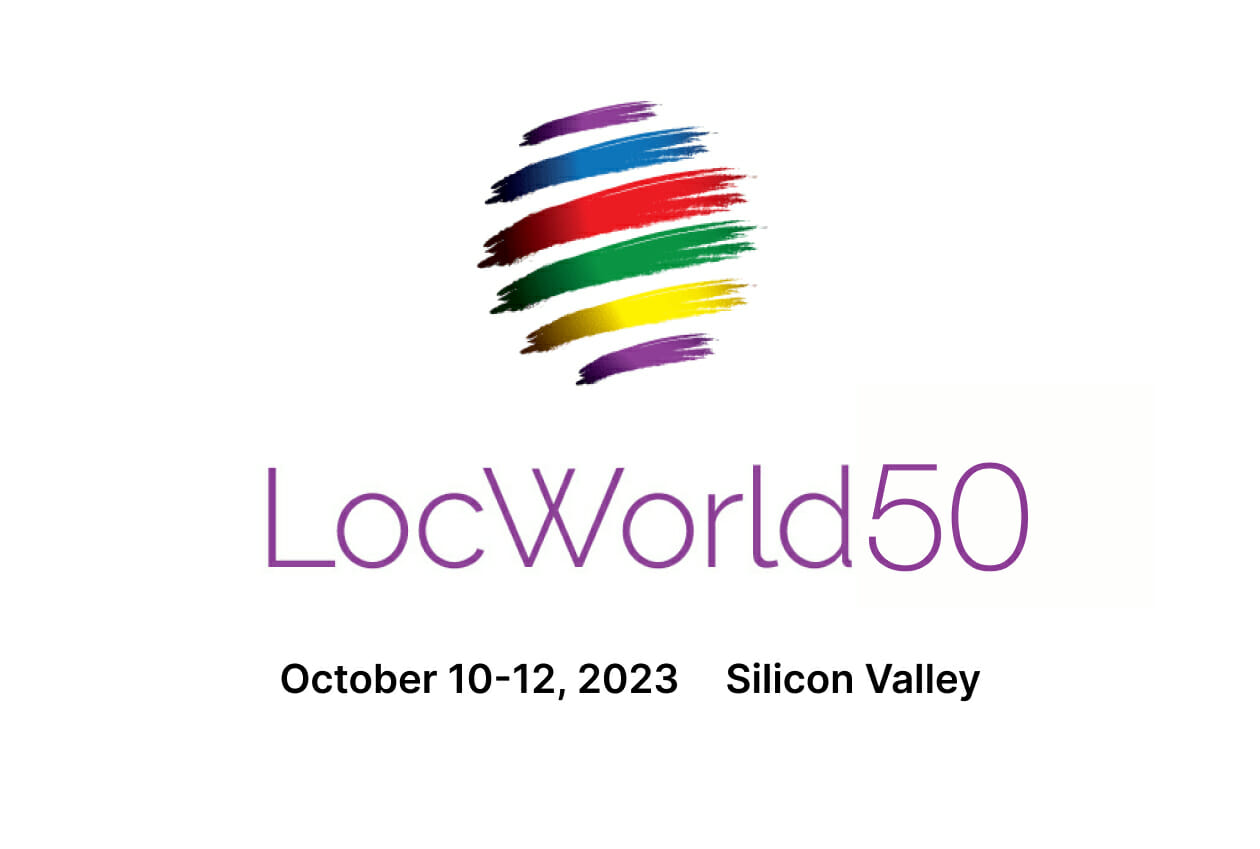 Taking place from October 10-12, 2023, in San Jose, California, LocWorld50 is the perfect event to expand your network, learn from industry experts, and experience the latest in translation and localization industry technology. 
Be sure to keep an eye out for when ticket registration opens, and fill out the form on the right to book a slot with us to discuss all things localization, our new groundbreaking wave of releases, and have any questions you may have answered.
We look forward to seeing you there!