Phrase and beyond
Phrase Launches a Consulting Service
Providing consulting by subject matter experts as a subscription-based service is a novelty in the localization technology industry. Andrea Tabacchi, VP Customer Success, reveals what the new service means for users.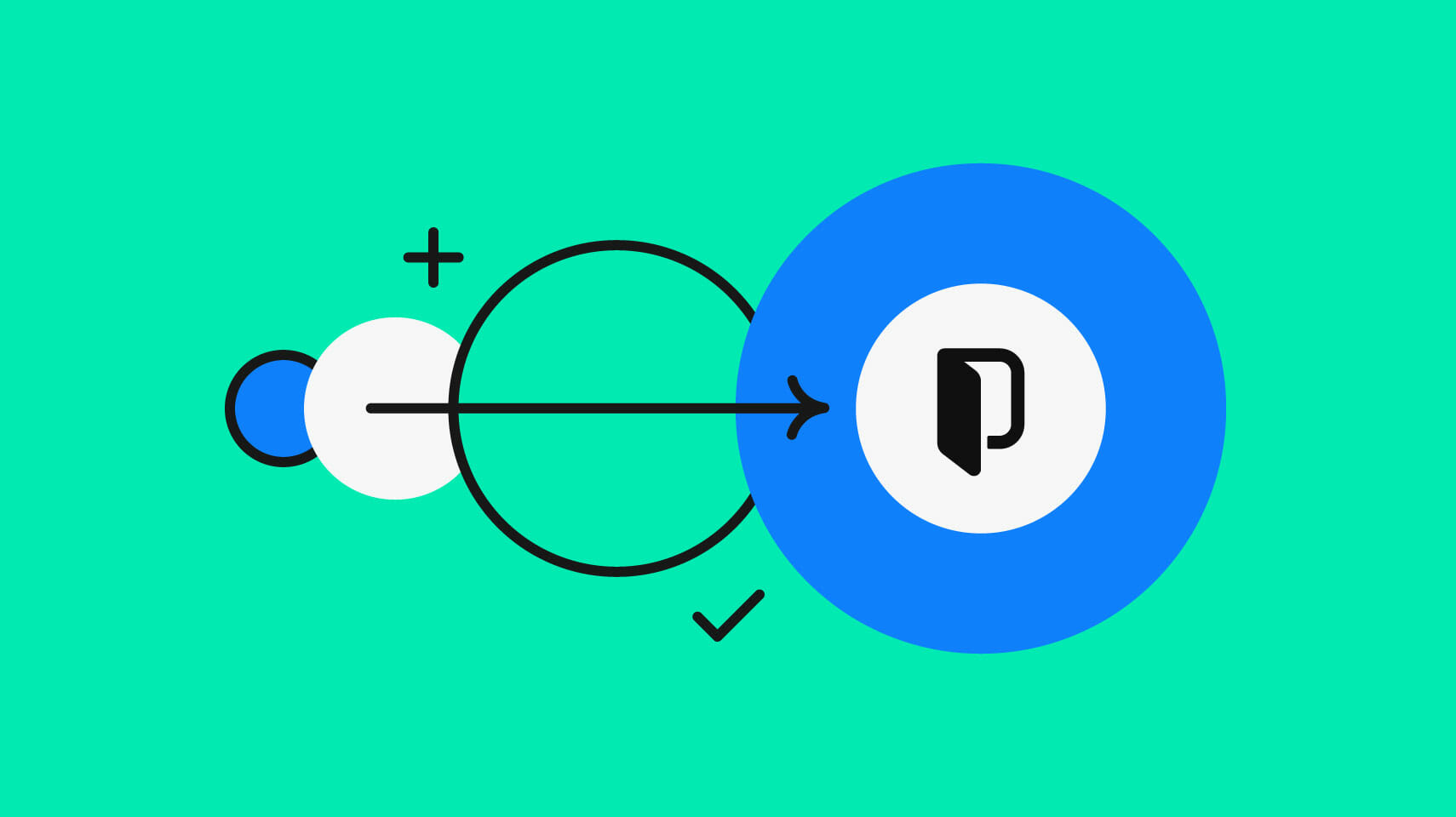 Phrase recently launched a consulting service for its customers. Providing consulting by subject matter experts as a subscription-based service is a novelty in the TMS sector. We asked Andrea Tabacchi, VP Customer Success, how this idea came to be and what the new service means for users.
When did you first have the idea to launch a consulting service?
The idea has been in the back of our heads for quite some time, but nobody in the team liked the traditional professional consulting services. Personally, professional services have always felt restrictive, rigid, and rather cold. We wanted to provide something new and agile that would give the customers the freedom to ask questions or seek support whenever they need help—without worrying about hitting a max amount of hours.
This approach also gives our team the freedom to support our customers without having to worry about constantly tracking the time we spend on helping our customers. We've found this strategy to be particularly procurement/management friendly as well, as you have clarity on costs at the beginning of the contract and avoid the need to create huge buffers or run mid-year budget reviews.
What needs for translation consulting do you observe in the market?
There are several needs we've identified on the customer side.
Migration support
First, there is the need for migration support. We have had many enterprise customers that outgrew their previous TMS and wanted to move all their translation operations to Phrase for a more scalable solution. Depending on the size of their program, the migration process could become an incredibly time-consuming and costly operation. A major piece of the project is the migration of data, but it's just a part of the process. Before that begins, customers often need guidance to identify which content makes sense to migrate, which makes sense to leave behind, and which makes sense to maintain only for training machine translation (MT) models.
Another piece, often underestimated when changing a translation management solution, is the opportunity to audit the way you have previously been doing things and understand if the processes and workflows you have in place are still valid or just a legacy of the previous era. Effectively tackling the migration process from the start will lay the proper foundation for any automation and integrations you'll need to put in place next to optimize your processes.
Customers' translatable content is also often stored in a variety of CMS systems that should all be connected to Phrase. The localization managers within the organizations usually know the current processes very well but have never managed a move to a unified platform. This move should happen quickly and efficiently so that operations are not delayed or interrupted. Our team has ample experience with complex moves and can share this knowledge with new customers to help make the process smooth.
Automation and integration support
The second most common need is automation and integration support. This is requested by both new and existing customers. Organizations today use a variety of tools that serve different departments and functions. For example, the organization may use GoogleDrive to store its legal documents, Zendesk for its help center, Marketo for its email marketing, and AEM for its website. And of course, they would like to have an automated and seamless translation process for all this content.
That's where our teams come in. We will test and calibrate the connectors to make sure that they match the specific use case. Connectivity and automation also means API integrations are needed. A properly validated architecture is a fundamental step in achieving an automated localization program, and that's where we can help our customers reach a truly optimized workflow. We have been working side by side with large organizations to understand their unique use case and help their developers build complex integrations to create seamless processes.
Machine translation support
Third up is machine translation (MT) support. With MT quality constantly improving, and new MT features being released by Phrase every quarter, it can become difficult to keep up with best practices. Some common questions we get are:
How can I increase MT output quality with Phrase's built-in features?
Is my content suitable to train a custom engine?
What pricing strategy works best for me?
With Phrase being at the forefront of MT innovation, our teams are equipped to help at any stage of MT implementation and optimization. .
What are the available Phrase success plans and what does each cover?
We have two Success Plans available. The Standard Success Plan is included for Enterprise edition customers and is also available as an add-on for customers subscribed to the Ultimate edition. The Premium Success Plan is available at an extra cost for Enterprise edition customers only.
Standard Success:
Custom onboarding with a dedicated solution architect
Training on migration best practices and API integrations
A dedicated customer success manager
Regular business reviews where we analyze the customer's data and provide recommendations to increase efficiency
Phrase's Chrome extension
Support for SSO configurations
Access to Phrase's quarterly, invite-only workshops, and panel discussions
Premium Success:
All included in the standard success plan
Dedicated solution architect
Access to a shared Slack channel for faster communication
Complex API consultancy: meetings with developers, architecture validation, and fast response on API related queries
Migration consultancy: training on migration best practices, including TMs, TBs, file import settings, and metadata. Support for automating migration tasks via API using custom scripts
MT consultancy: including training on MT metrics, data cleaning best practices, and an overview of different MT engines
Support for documenting complex setup configurations and updating when necessary
Custom script development
Training on data analytics with Snowflake
Quarterly training sessions on a selected topic of the customer's choice
Invitation to exclusive events with external expert speakers
As a new customer, how do I know if I need a Success Plan?
In general, if you have used a different TMS before Phrase, I recommend using at least our Standard Success services. It'll be sufficient if you have a pretty straightforward setup and prefer to be trained and handle things yourself at your own pace.
The Premium Success Plan is for organizations with a complex setup that requires custom workflows, integrations, and the need for data migration at scale. Also, it's beneficial if you need help with automating tasks in workflows. You can reach our experts easily via a joint Slack channel and solve any unclarities straight away. I would also recommend it if you have the ambition to further increase efficiency in your translation operations. Our trainings help your team grow their knowledge on localization-related topics and stay up to date with the latest trends in the industry
By the way, if you are working on a Team Start, or Team plan in Phrase TMS or on a Basic plan in Phrase Strings and did not use a TMS before Phrase, then the standard workflows often cover your translation needs and the basic support provided to all customers will most likely suffice. I would also suggest exploring our Certification Program that is available to all Phrase users and our webinars that you can join even if you're not yet a Phrase user.
What are indicators for existing customers to book additional consulting?
The main indicator I would say is to consider how busy your team is. If they are already stretched very thin, then the additional consulting will probably help your team.
The second indicator would be the knowledge level of a given topic. We can help with training but also with bouncing ideas off each other and validating new paths you might want to take.
Lastly, but related to both indicators, would be scripting. Do you have some optimizations you would like to introduce through automation, but you don't have the knowledge or time to do so? We can help!
Why book consulting with a TMS provider and not with an independent expert?
When it comes to migration, automation, and API integration, the devil is in the detail. To provide any helpful advice, you need to know our integrations and API capabilities like the back of your hand. When it comes to MT, external advisors can help you choose a strategy, but often they are not aware of all the features a TMS offers or is planning to launch.
Our experts have both: broad industry knowledge and can also guide you through the implementation. That way, you have a hassle-free one-stop experience.
Are there any anecdotes that you can share on the consulting services?
One that I am particularly proud of is an integration that was built together with one of our enterprise customers. It required process and data mapping, plus some thorough validation of the architecture to make sure that the whole thing would be able to run with little to no supervision. This resulted in having hundreds of thousands of words pulled from the proprietary CMS each week, processed, and automatically assigned to a pool of hundreds of freelancers in Phrase.
Once completed, they are sent back where they came from. Performance and financial data are stored in Snowflake and visualized by the customer in their BI tool, and then used by the central payment system at the end of the month. All this is happening in a fully automated way without any human interaction apart from the actual translation job. Honestly, I can't imagine a better way to use our technology, and seeing it in action every day is what makes our jobs here at Phrase so fulfilling.
Last updated on March 17, 2023.