Integrations
Phrase integration for Paligo
Phrase quickly and seamlessly automates the translation of your Paligo content, allowing you to scale the authoring process for global users without ever leaving Paligo.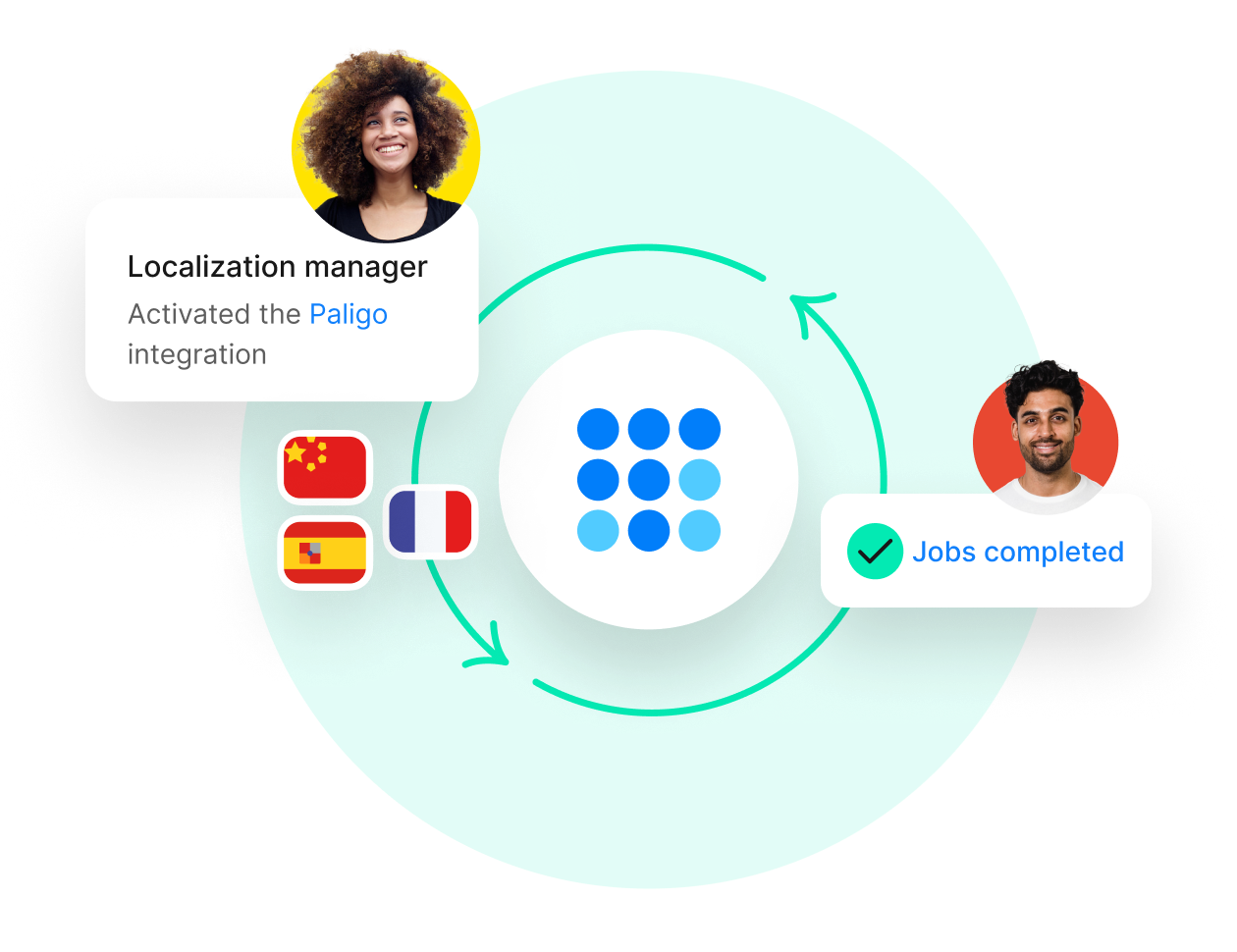 Support multilingual audiences
By translating your content in Paligo with Phrase, you can expand into new markets or target a specific geographic area with high potential for growth.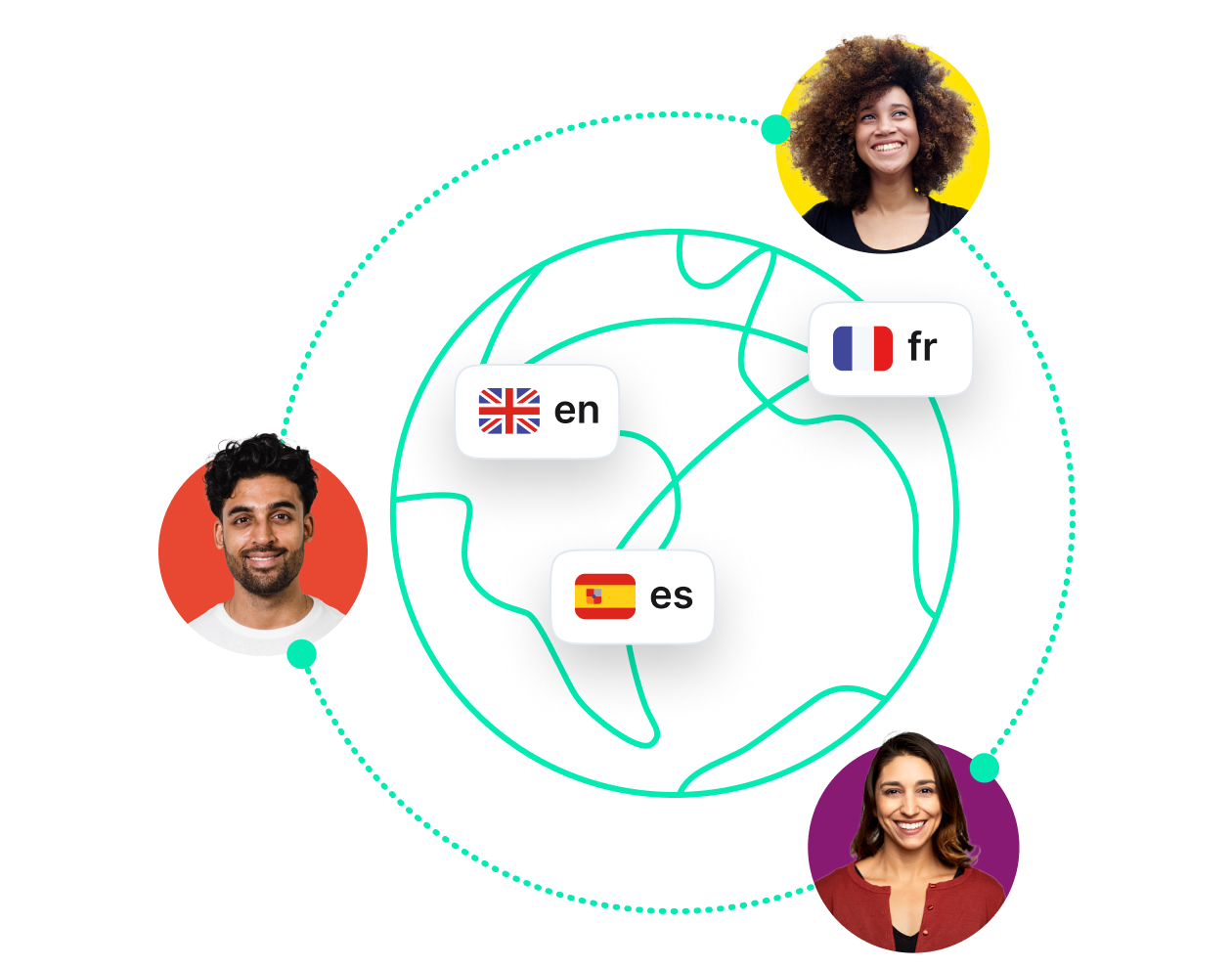 Save time and costs
Leverage translation memory to avoid having to translate the same phrase twice. This will save you valuable time and money, and ensure that your documentation and components are as consistent and effective as possible.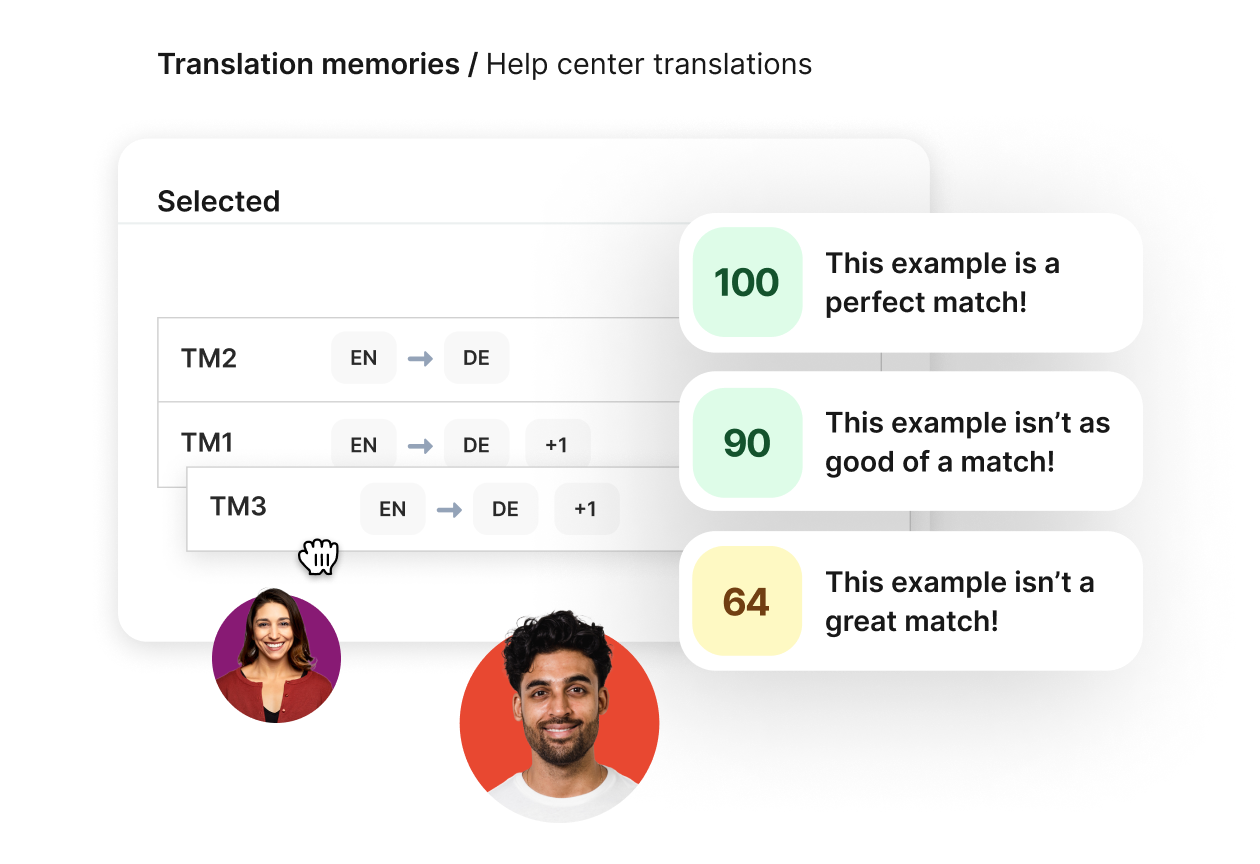 Bring Phrase into the full authoring workflow
Translate content as an integral part of the full authoring process. The seamless integration enables increased efficiency, more consistent content, and higher quality results for your customers.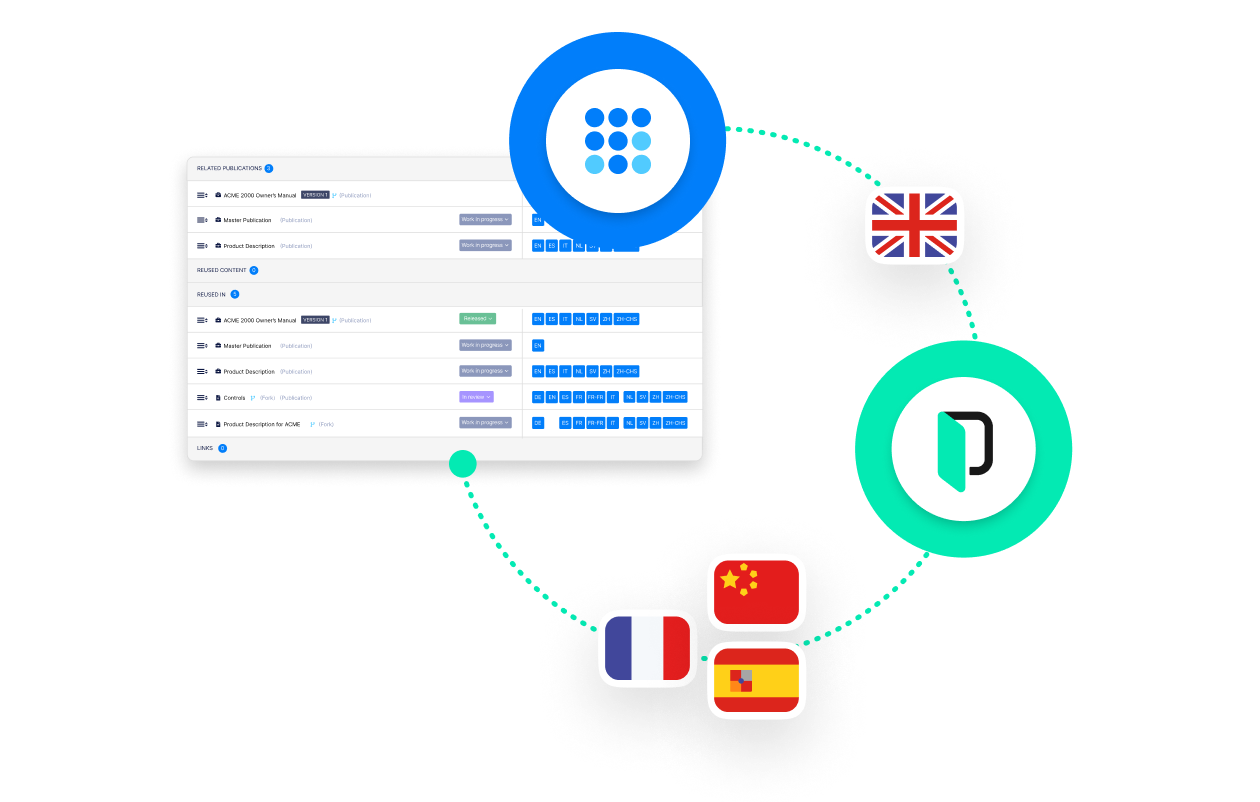 Our impact
Phrase by the numbers
500+
Supported file formats
2B+
Words processed monthly
Ready to get started?
Reach a wider audience and build deeper connections today.