Phrase and Vistatec Announce Strategic Partnership Adding Cutting-Edge Tech to Innovative Global Content Solutions
November 16, 2023
The two global localization leaders are combining forces to elevate translation and localization solutions.
Boston, USA, November 16, 2023 – Phrase, the global leader in cloud-based enterprise localization software, and Vistatec, a global content services provider with close to three decades of experience, have today announced a strategic partnership. The collaboration combines the expertise of Phrase in end-to-end localization technology with the best-of-breed language services of Vistatec, delivering unified and comprehensive localization solutions to customers worldwide. 
Marking the announcement, Phrase's CEO Georg Ell stated, "By combining our cutting-edge technology with Vistatec's wealth of expertise in global content services, we are merging technology and experience to offer highly valuable localization solutions to our shared client base. As we enter a new era of localization, centered around harnessing the transformative power of AI, it's an exciting partnership for both companies."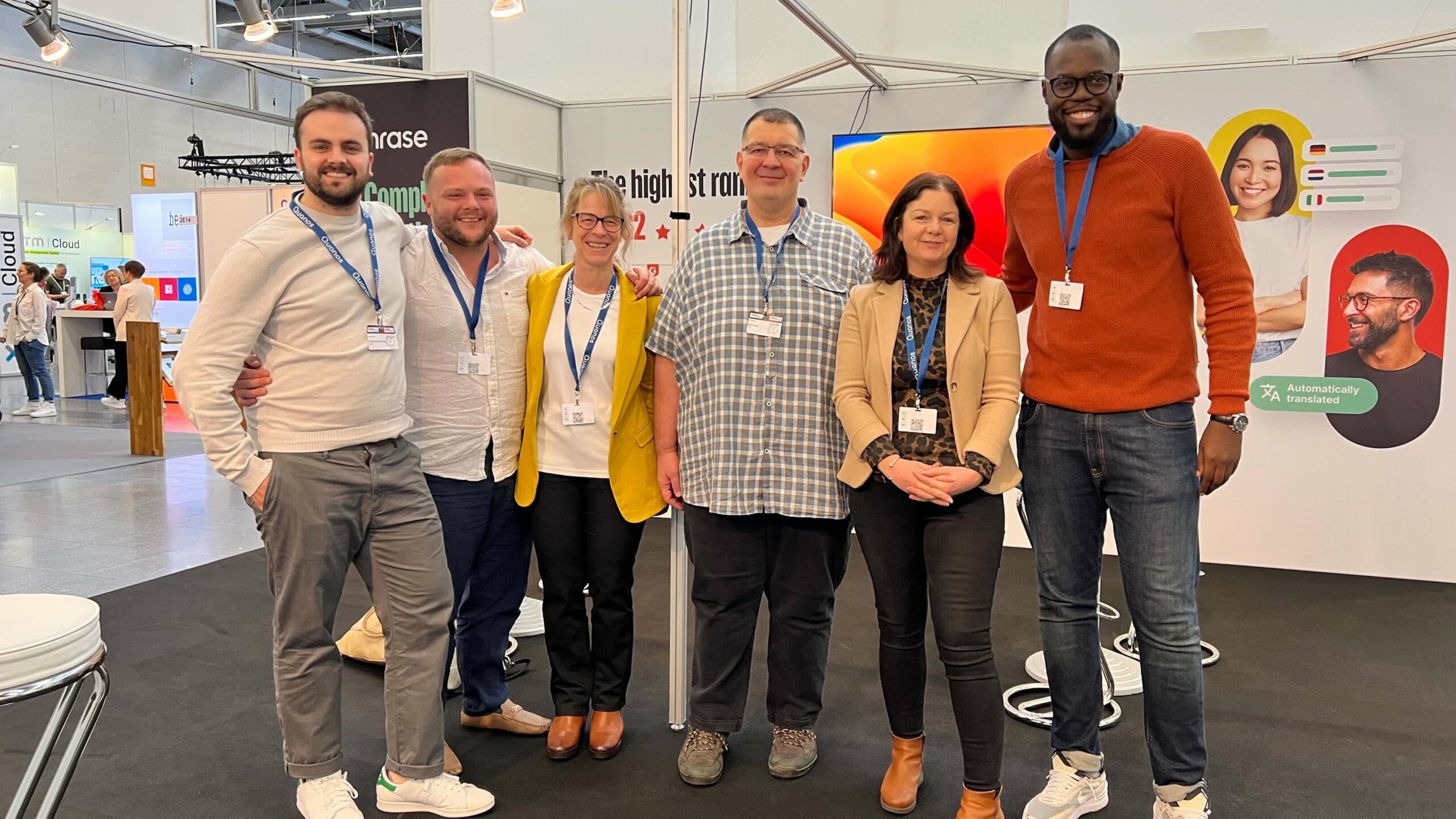 Over the last 12 months, Phrase has continued to define the next generation of localization software with a series of game-changing AI-driven releases to its Localization Suite. The Phrase Localization Suite provides a comprehensive platform that covers any and all enterprise localization needs. It is an end-to-end platform that delivers workflow automation and machine translation, with out-of-the-box integrations and sophisticated API access, to connect, streamline, and manage every task across the localization ecosystem.
In parallel, Vistatec is harnessing its deep experience to drive transformation, ensuring global businesses benefit from a comprehensive content strategy to support international growth. This includes multilingual content creation, language quality management, and traditional localization services. 
Together, they refine engagement across diverse verticals and territories, ultimately setting new standards for the enterprise customer experience in a rapidly evolving landscape.
"We are delighted to partner with Phrase," said Phil Ritchie, CTO of Vistatec. "Given the recent advancements in technology, AI, and the surge in content creation, there's a growing emphasis on the importance of localization. Partnering with Phrase will help to combine the latest in localization technology with our extensive language and global content solutions expertise. Strategic partnerships are an important element of the work we do at Vistatec, and this is a collaboration that will continue to drive meaningful business results for our customers."
About Phrase
Phrase is a leading cloud-based localization solution that enables organizations of all sizes to open the door to global business through advanced automation and a broad variety of integrations. The Phrase Localization Suite is equipped with the leading translation management system, a specialized platform for software and digital products, and it supports 500+ languages, 50+ file types, 30+ machine translation engines, and 50+ integrations. The enterprise-grade suite enables users to drive growth with a connected ecosystem of tools. Organizations like Uber, Shopify, Volkswagen, and thousands of others trust in Phrase and accelerate their global growth by giving people the content they need, in the language they speak. For further information visit www.phrase.com.
Connect with Phrase: LinkedIn | YouTube
About Vistatec
Vistatec has helped the world's most iconic brands to optimize their global commercial potential since 1997. Vistatec is one of the world's leading global content solutions providers, headquartered in Dublin, Ireland, with offices in Mountain View, California, USA. To learn more about Vistatec, please visit www.vistatec.com. 
Connect with Vistatec: LinkedIn | YouTube
Media contact
Pamela Ghosal
E: pr@phrase.com
T: +44 20 7150 6886