Phrase Language AI API
Quality MT available company wide
Seamlessly extend the power of rapid, high-quality, low-cost machine translation across all parts of your organization. The Phrase Language AI API lets you scale the value of MT, delivering exceptional quality while minimizing the need for costly post-editing.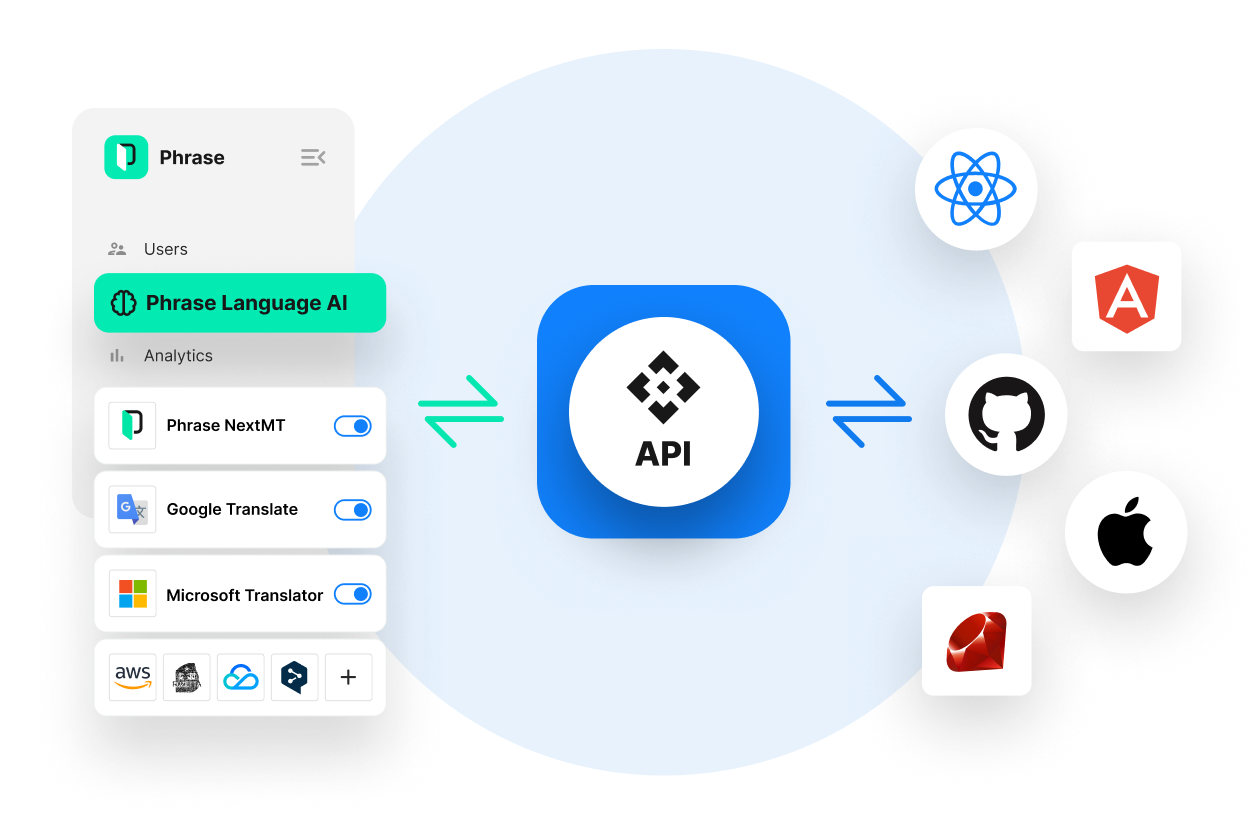 The best in class, everytime
Phrase Language AI comes complete with MT auto select, an AI algorithm that uses real performance data to ensure that your content is being translated with the best MT engine for each use case.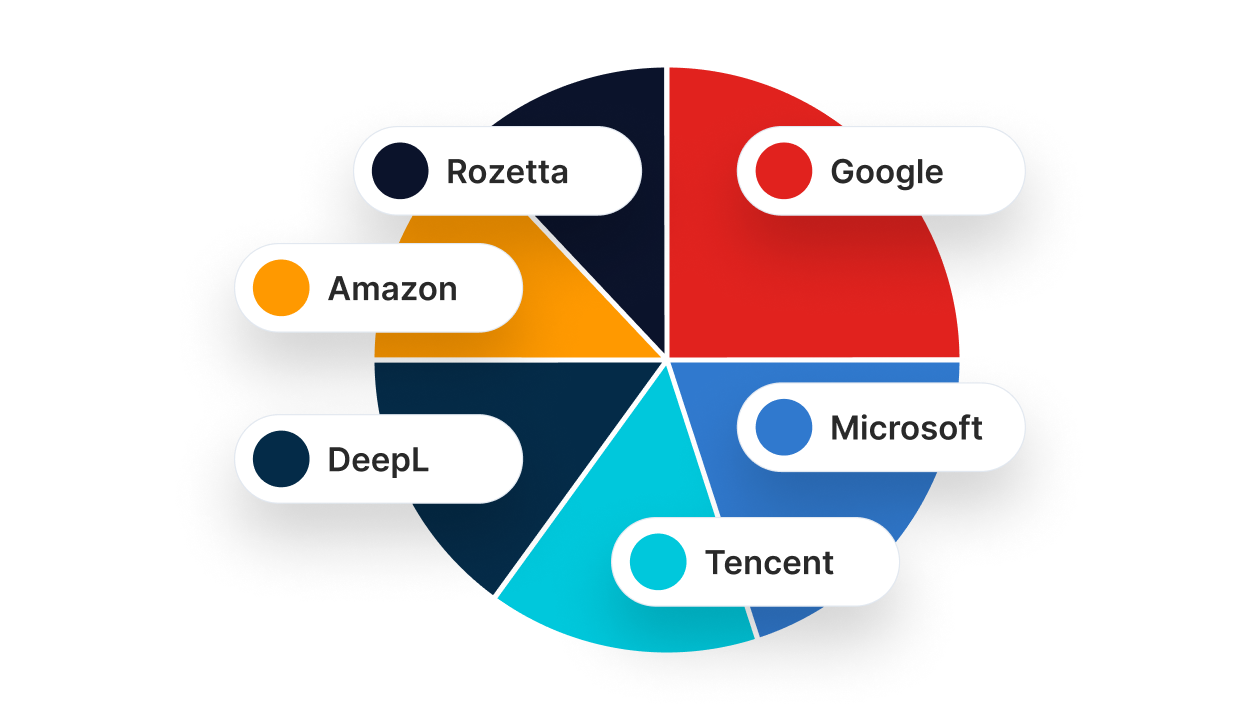 Leading providers and large language coverage
Benefit from access to 7 fully managed engines: Phrase NextMT, Amazon, Google, DeepL, Microsoft, Rozetta, and Tencent. With a combined 800+ language pairs covered, you can enjoy smoother communications and broader outreach for your business.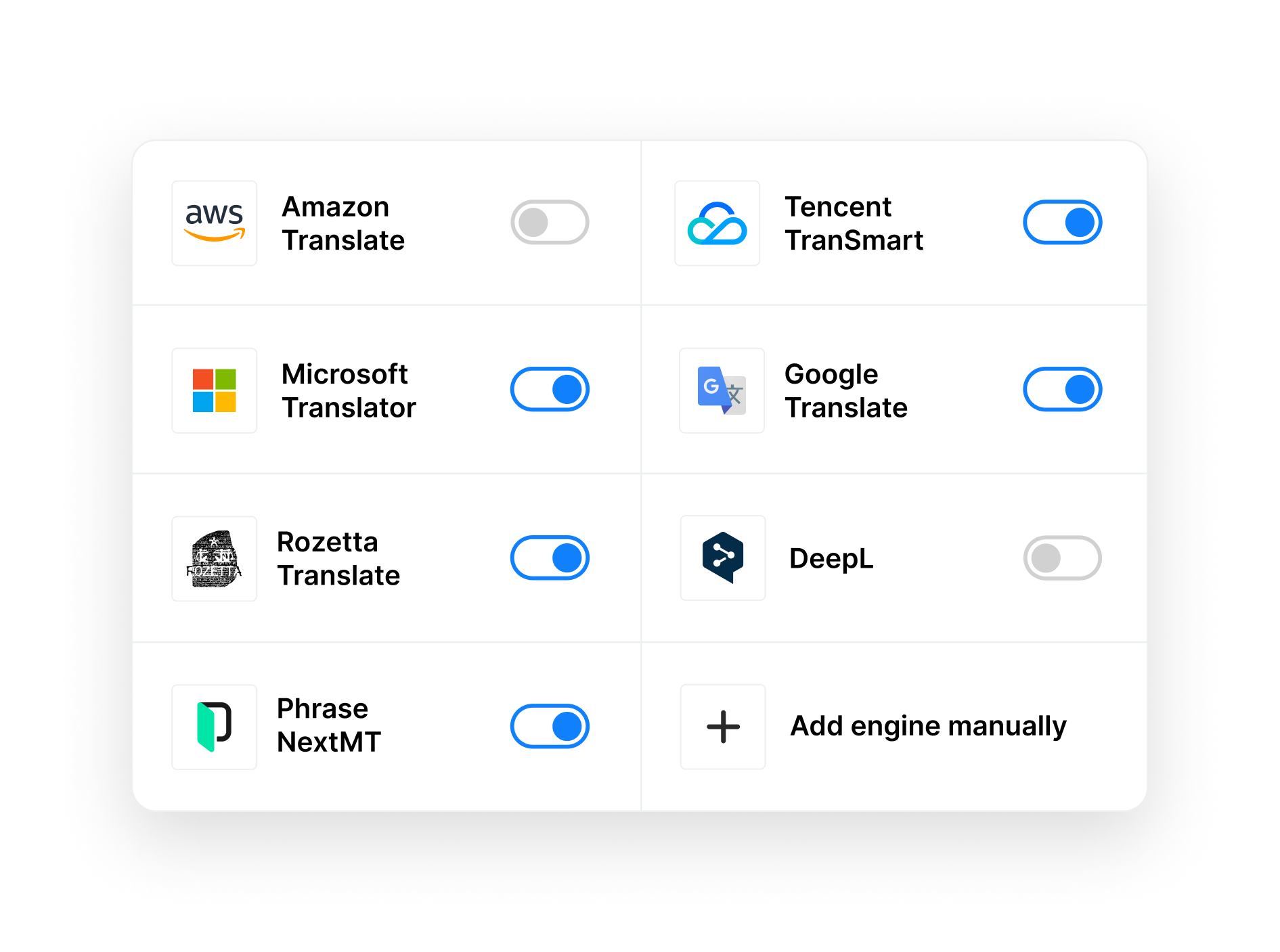 Scale secure localization across your business
Now every single employee can have access to a secure, company-approved, machine translation capability that always uses the best available machine translation engine. This is further enhanced by an added level of MT engine customization thanks to Phrase Custom AI.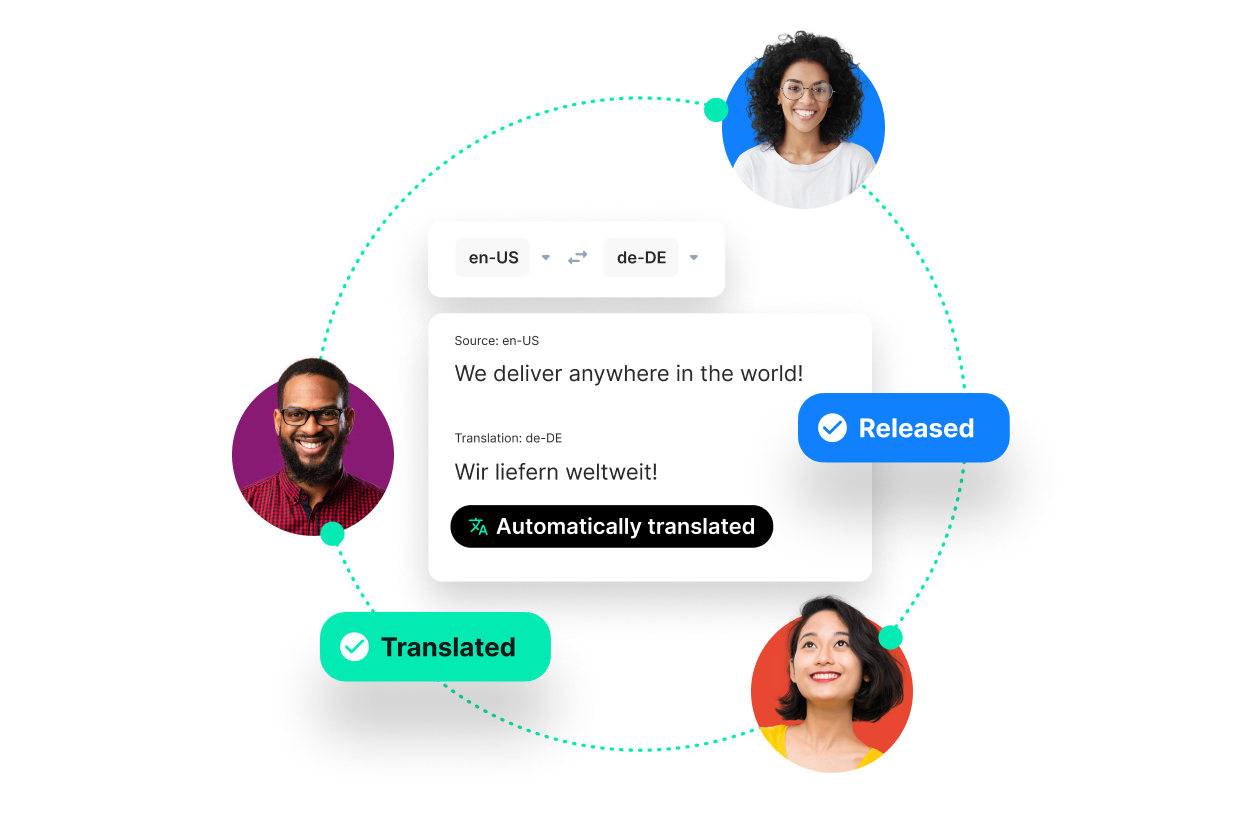 Ready to get started?
Reach a wider audience and build deeper connections today.