Guide
How localization technology can help your global brand hit the mark
A successful global strategy is built on efficient localization and internationalization—ensuring your local presence abroad is strong, that you're speaking your customers' language, and that you have a short time to market. Learn how to make the most of it with the right localization technology.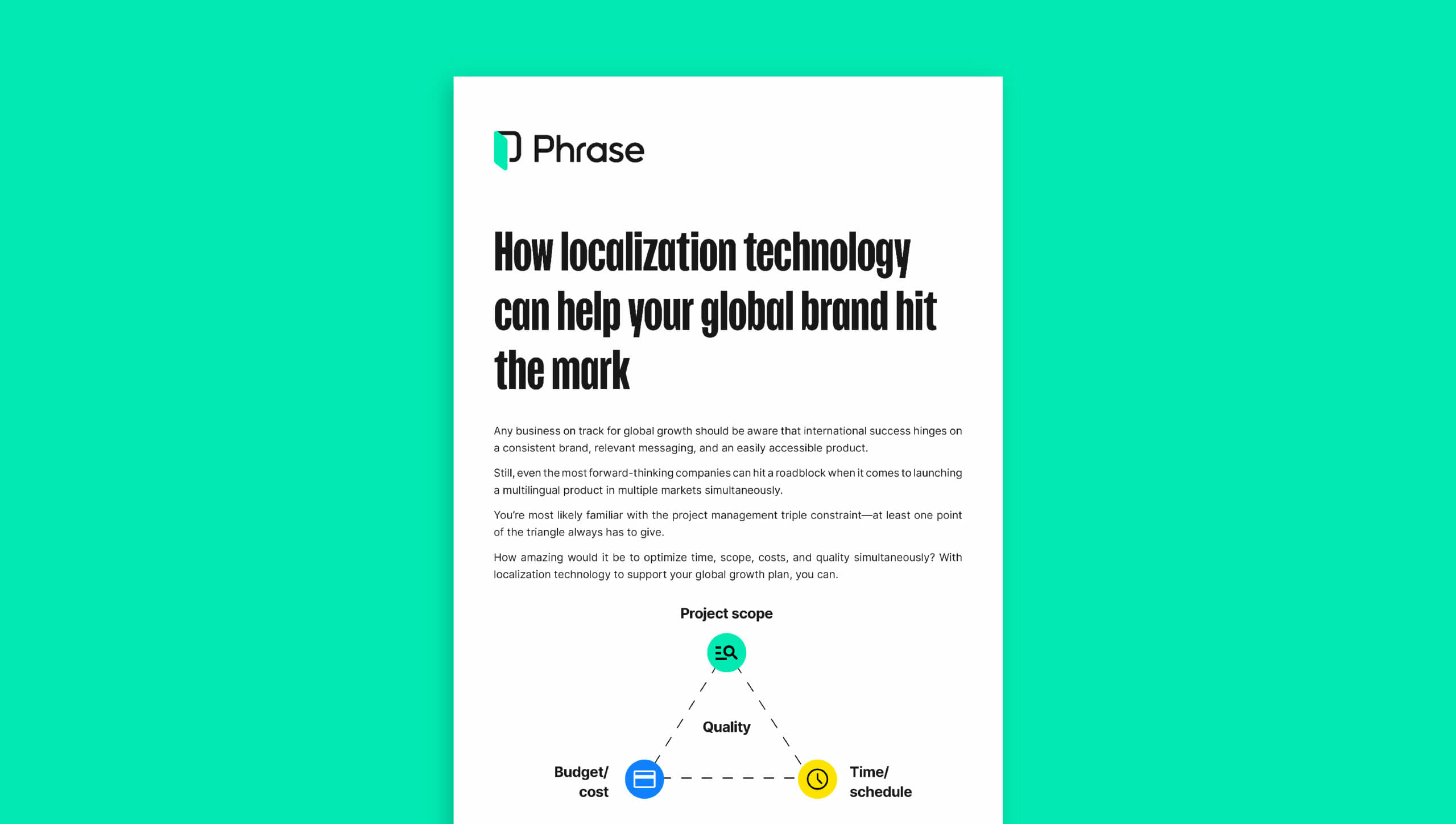 Get started
Ready to unlock your full potential?
Fill in the form to get access, and say hello to the new localization experience.