Guide
How to create a global content strategy
To ensure that your multilingual content is actually informing, influencing, or connecting with audiences across markets, you need a sound global content strategy in place. Learn how to create, implement, and measure the performance of a content strategy that is best suited to your global product.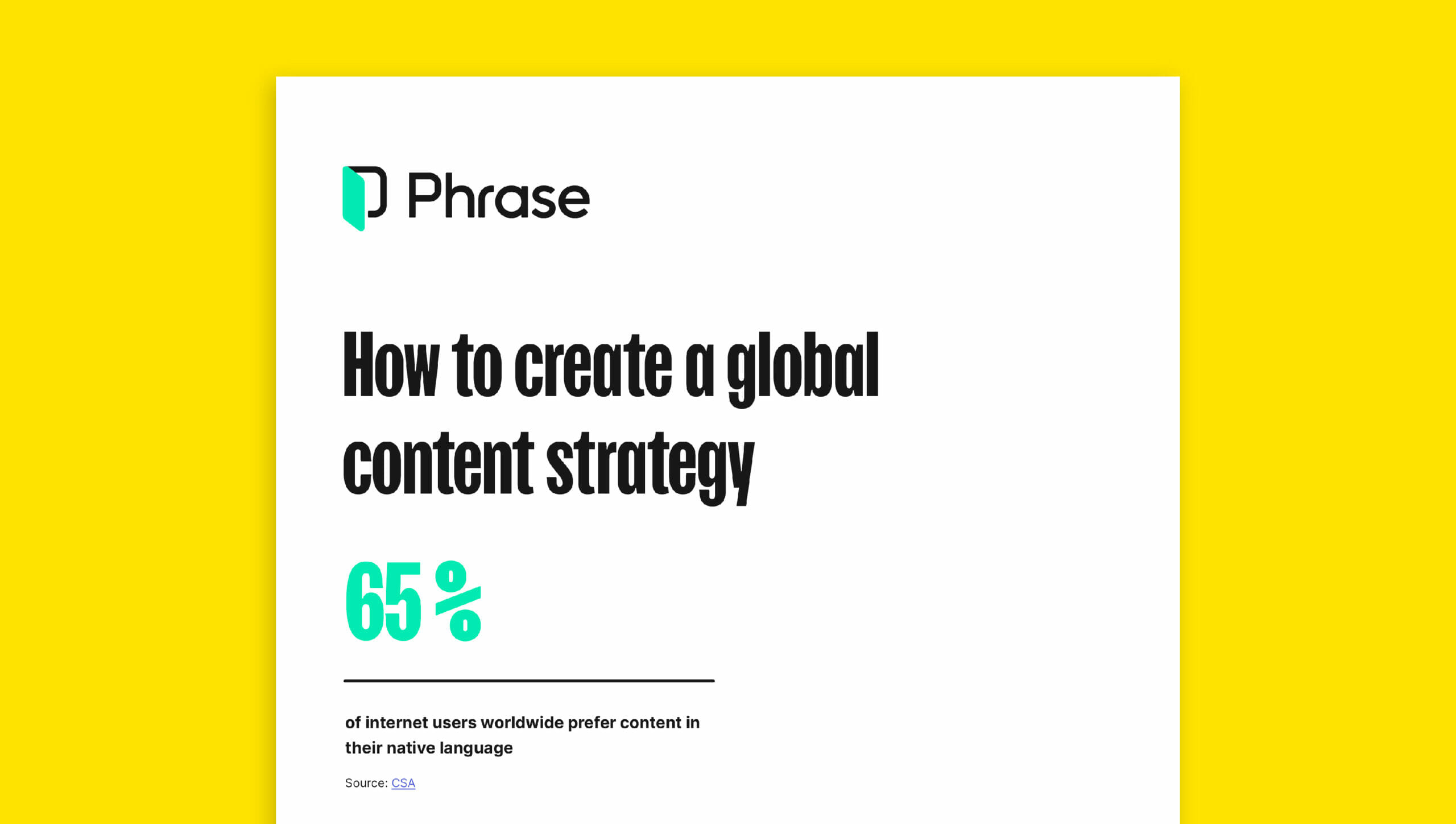 Free download
Create, manage, and distribute content that resonates with local audiences worldwide
If your business is using content to reach audiences in multiple markets, having a comprehensive global content strategy in place is essential. Creating one is a detailed process that requires time and careful evaluation before making any decisions.
To help you get started, this guide covers:
The 5 key stages involved in creating an effective global content strategy

The type of localization technologies that can assist

What makes up a good translation management system