Guide
Making the most of your investment in international expansion
With more than 3.5B internet users worldwide, a wealth of new potential customers are just a few clicks away. Find out how to connect with them and where to focus your money and efforts to ensure that you get the best return on investment when going global.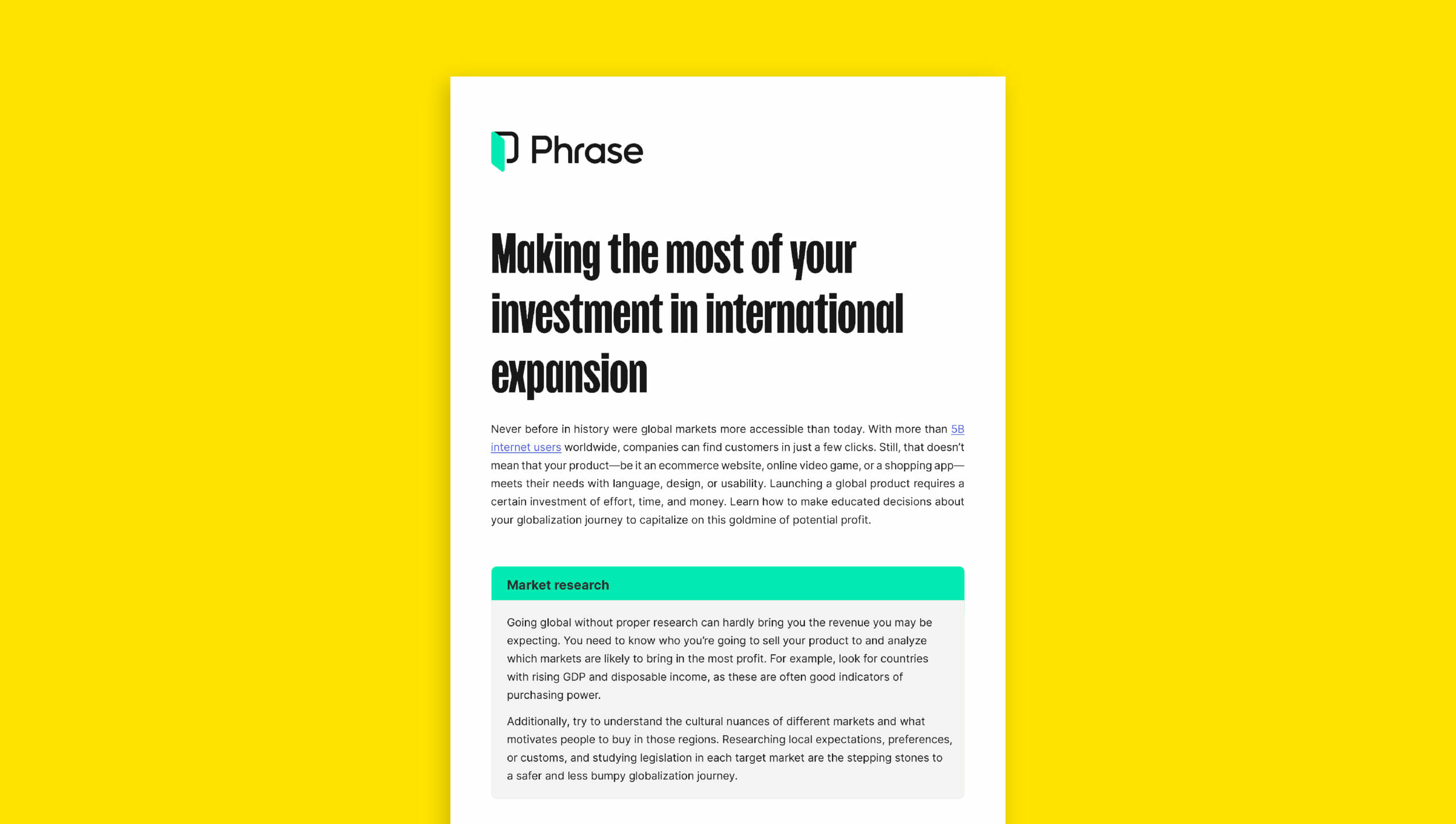 Get started
Ready to unlock your full potential?
Fill in the form to get access, and say hello to the new localization experience.