Ebook
The localization playbook for development teams
Delve into these 6 proven and easy-to-implement strategies for keeping developers motivated, empowered, and engaged in a process as complex as software localization.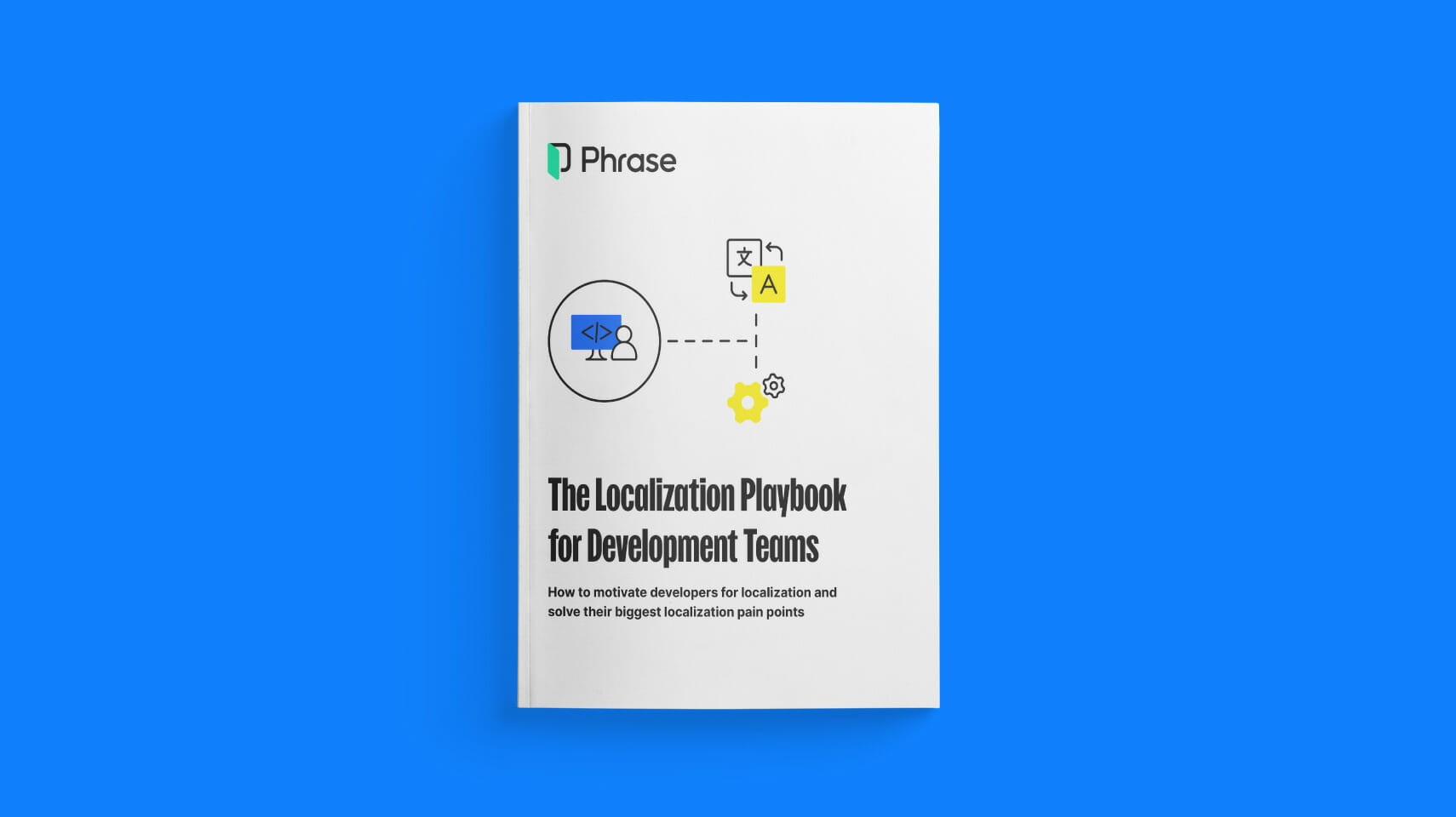 Download for free
Unlock the full potential of software localization for global growth
Software localization is vital to providing a seamless user experience of your product across geographies and cultures. However, adding another layer of complexity to the work of a developer can easily result in them feeling frustrated and unmotivated. 
To help, this straight-to-the-point ebook covers:
6 proven strategies to motivating developers for localization

8 reasons why the Phrase Localization Suite can be your biggest ally

The importance of developer empowerment