Checklist
The complete checklist for launching your multilingual website
There's a lot that goes into a successful multilingual website launch, so make sure you're on the right track with this proven and easy-to-follow 6-step checklist.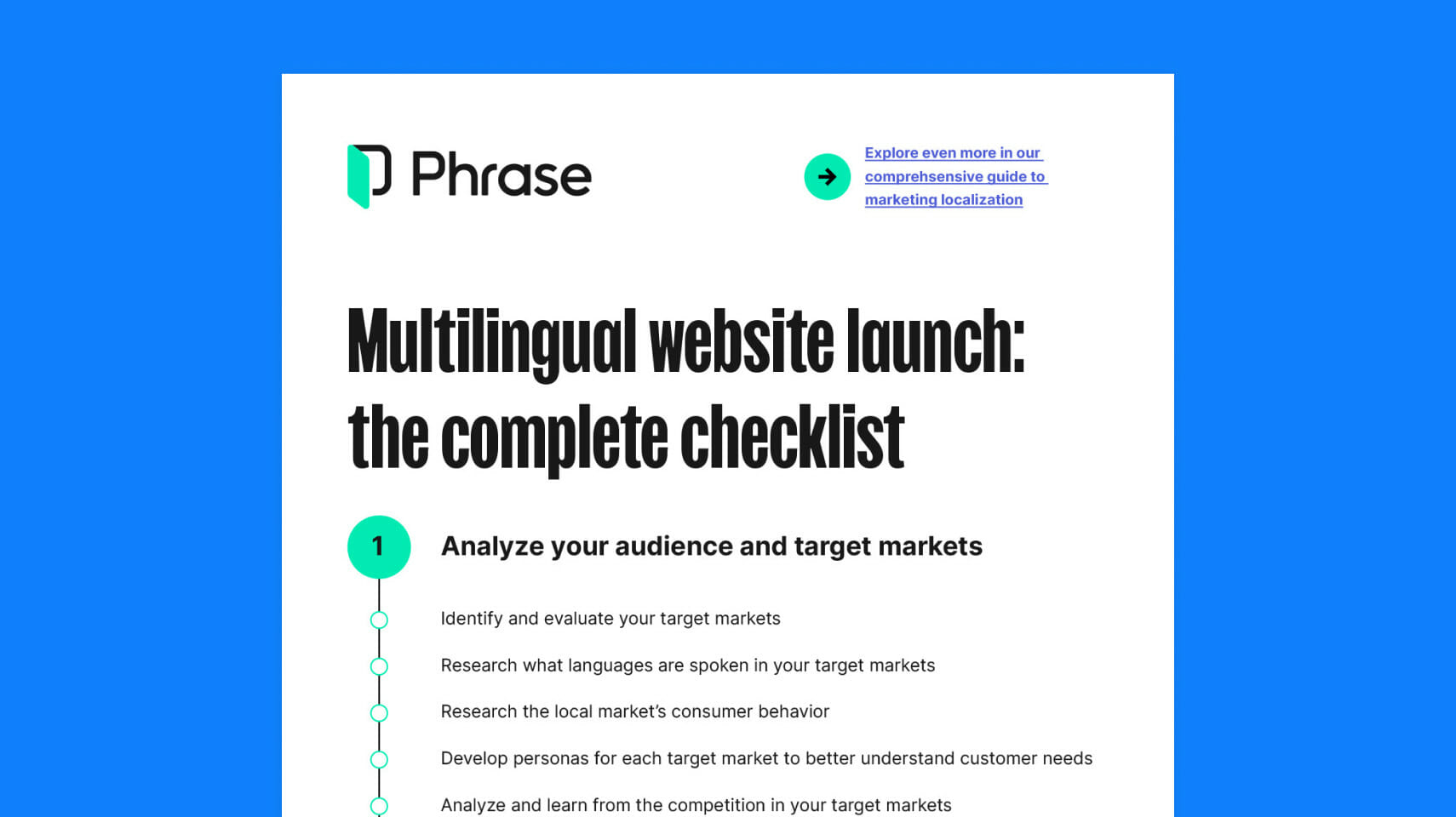 Give your international brand a truly global voice
Having a multilingual website helps you build a solid reputation, gain trust, and increase sales. However, successfully launching one that is appealing to local buyers requires a lot more than a plugin or automated translation tool.
To help, this straight-to-the-point checklist covers:
6 key, well-explained steps to follow

In-depth substeps to ensure nothing is missed

Access to invaluable further reading and guides that are sure to elevate your going-global efforts