Guide
How Phrase can help you reduce the release cycle time for your multilingual products
Created by developers for developers, Phrase offers powerful configuration options and allows you to integrate localization into your existing product development workflow with ease. From flexibility to unmatched scalability, find out how the Phrase API can help cut your release cycles in half.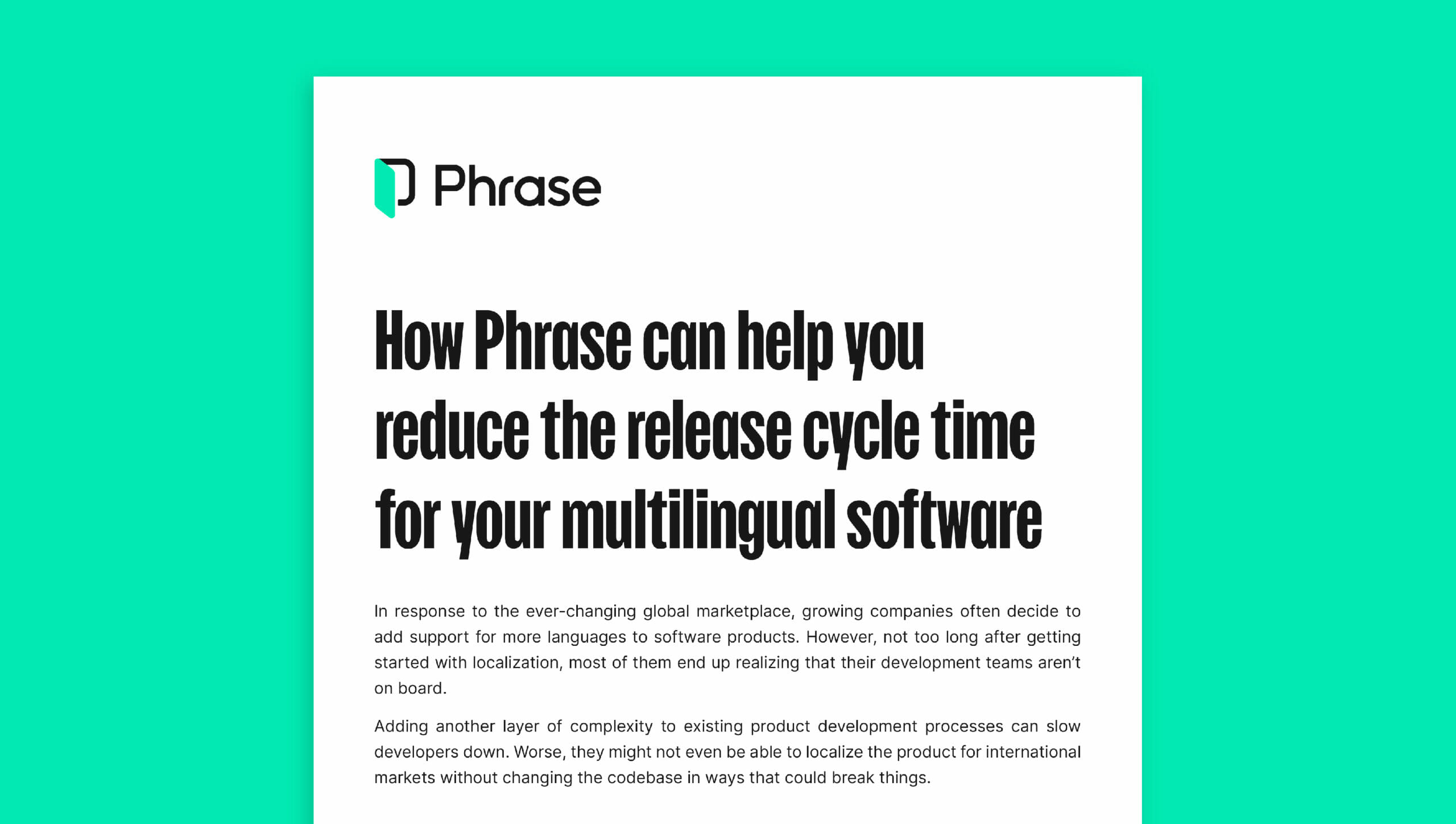 Get started
Ready to unlock your full potential?
Fill in the form to get access, and say hello to the new localization experience.