A look at the Total Economic Impact™ (TEI) of using Phrase
Phrase recently commissioned Forrester Consulting to conduct a Total Economic Impact™ (TEI) study on the use of Phrase. From a 527% ROI to increased scalability that enables growth, join us in breaking down the impressive results and the technologies helping to deliver them.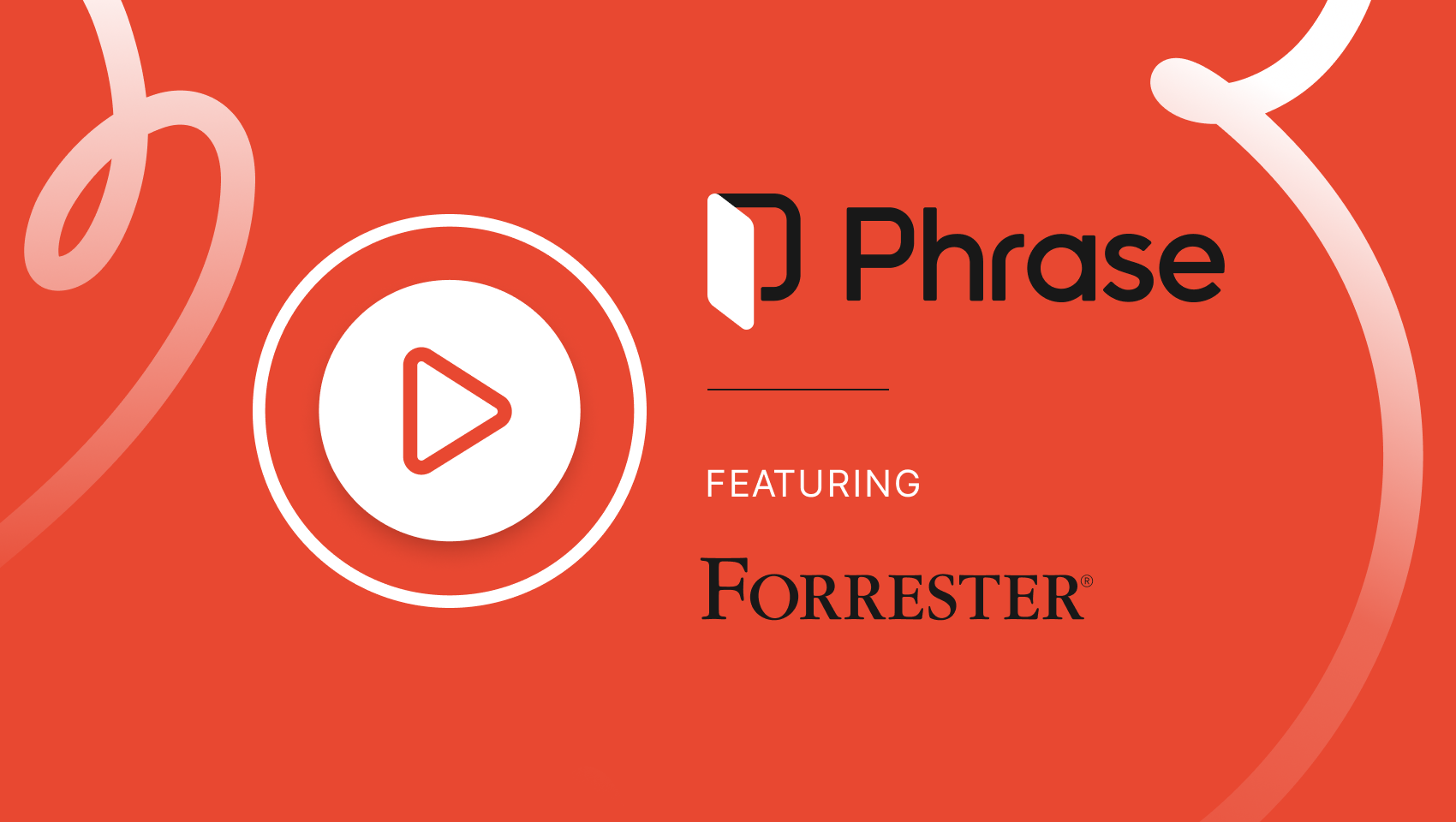 THURSDAY, JANUARY 19, 2023, 5 PM (CET)
The cost savings and business benefits enabled by Phrase
Join Phrase CEO Georg Ell and guest speakers, Forrester's Kathleen Pierce and Mary Barton as they walk you through the Total Economic Impact™(TEI) study's approach and findings, and discuss the technology behind some of the impressive results.