Global business
Key Steps to Entering International Markets
Get to know the essential steps to entering an international market and learn along the way from brands that have already climbed to the top.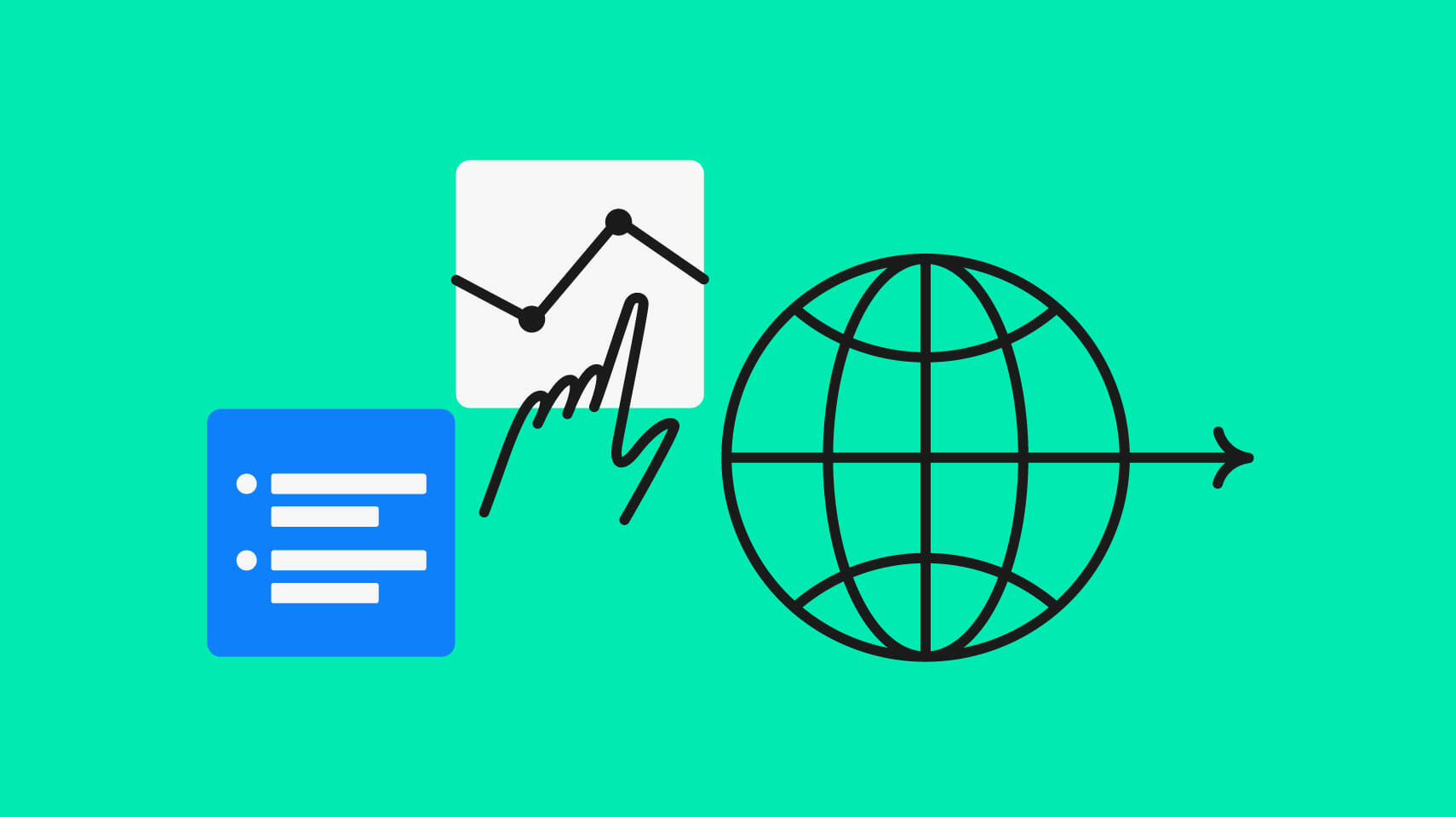 Well done, your product has been a resounding success in your domestic market, but if you think it's time to sit back and relax, then you might be taking a big risk. What if there's an economic downturn or a superior competitor launches out of nowhere?
In fact, the safer bet is to expand to foreign markets. International markets promise greater exposure for your brand, a diversified customer base, and more sales. Combating in the global arena can substantially improve your overall growth potential.
So, global expansion isn't only a choice but often a necessity for survival in today's connected world. Entering global markets should be planned well, though, to save you from potential failure. We've looked into how to do it the right way and which global brands are already pulling it off.
What makes a product globalization strategy
When you can enter a foreign market quite easily via the internet, it's tempting to launch in as many countries as quickly as you can. However, a successful global expansion needs a bit more planning and forethought than this. There are four main elements to consider when you devise your market entry strategy.
Markets
When contemplating which target market to launch in, you're spoiled for choice. Should you enter the biggest market with the largest number of potential customers? Not necessarily. Pick the market that's most relevant and where your product is most likely to succeed.
For example, South Korea is one of the biggest markets for online gaming. That doesn't mean that every game will automatically take off here. If your game isn't adapted to the local culture and taste, it won't gain much traction.
You need to consider how your product will fit into the existing business landscape and understand customer needs in that market before making a move. With thorough market research into the cultural preferences, current competitors, and barriers to entry, you can work out a solid market positioning to increase your chances of success.
Timing
Basically, you have two choices for "when" to enter a market: be the first to market or wait and observe how successful your competitors are before following them.
Being first can allow you to grab the lion's share of the new market, but you are also taking a considerable risk. Regardless of how meticulous your market research was, you still can't guarantee that people will actually buy your product. You also might face resistance from investors and local partners who are skeptical that your product will succeed.
When following your competitors into the market, you can be confident that there is sufficient demand for your product. However, you also face the risk that potential clients have already become loyal to your competitors' brands and won't buy from you.
Scale
Should you enter a new market with full force or on a smaller scale? There are opportunities and risks to both approaches.
Launching in a new country on a large scale can be costly. You need to put aside significant resources for marketing, legal, and localization efforts. That's a financial risk, as there's still a chance that your company doesn't take off. But, you are likely to attract the attention of potential customers and other businesses.
Entering on a small scale could mean releasing a limited version of your product or targetting only a narrow subset of your intended audience. While you have the chance to learn more about the new market, you also limit risks. However, you are much less likely to gain traction.
Method
The last element to figure out is how exactly you are going to enter your selected market. This decision can largely impact your results. You could manage everything on your own or resort to methods such as:
Licensing: Transfer the rights to market and use your product to an established foreign company.
Partnering: Find a local partner that can provide valuable insider knowledge and contacts.
Joint venture: Choose a partner to create an independently managed company to market your product.
Piggybacking: Add your product to the portfolio of a larger, established company.
Acquisition: Purchase an existing local company to gain immediate market share.
Why a local product experience is key to entering international markets
The biggest brands, like Coca-Cola, have realized a long time ago that they'll succeed in foreign markets only with a local approach. So, they adapt their products to not only speak the language, but look, taste, and feel local, too. This process is known as localization, and it has many moving parts.
Here are a few numbers from CSA Research that speak for themselves:
65% of internet users worldwide prefer content in their native language.
40% of people across the globe won't buy in other languages.
73% of online shoppers across markets want product reviews in their language.
This is especially relevant for digital products that face more competition than ever before. Your customers have the power to stay with you or leave. They can tell their friends about your product or not. Fact is, you need your clients more than they need you. That's why your product experience is critical.
While a lousy experience can chase users away, a great experience can increase usage and build loyalty among your customers. With a free trial and subscription models, customers don't feel locked in and can switch easily to a competitor. Your product needs to provide value right out of the gate to stay relevant. And that's only possible with careful localization.
Global brand examples to learn from
There are global brands that are absolutely nailing it when it comes to adapting their products to local markets. Here are three examples:
Netflix
After conquering the U.S. market, the streaming service set its eyes on Europe, Africa, and Asia. However, the language barrier turned out to be quite a challenge. Netflix simply introduced subtitles for all of their shows and soon started to incorporate and produce local content to keep foreign subscribers hooked.
Spotify
With 271 million users worldwide, the music streaming giant has perfected its strategy for entering new markets. Their secret is a private beta period designed to build buzz for the full market launch through local influencers and early adopters. This allows Spotify to quickly optimize local features based on user feedback.
Airbnb
Airbnb excels at being international and local at the same time. Their website is now available in 62 languages, reaching 4 billion native speakers worldwide. Operating in 191 countries also meant accepting local payment methods and currencies. And to remove even more hurdles, Airbnb offers localized sign-up methods, for example, Weibo or WeChat for Chinese users.
Get ready for entering international markets
The most successful brands prove that every global business needs a local approach to succeed in international markets. Localization is a major step in truly becoming 'glocal,' but shouldn't stand in the way of your global expansion strategy. Fortunately, localization services can support you in adapting your product and content to local tastes. With a translation management tool like Phrase, you can manage your entire localization process and get it right from the start.
Last updated on September 25, 2023.