Global business
The Best SaaS Platforms to Help Your Business Go Global
Moving into global markets is no longer a luxury but a necessity. Check out which SaaS platforms can keep your business on track for global growth!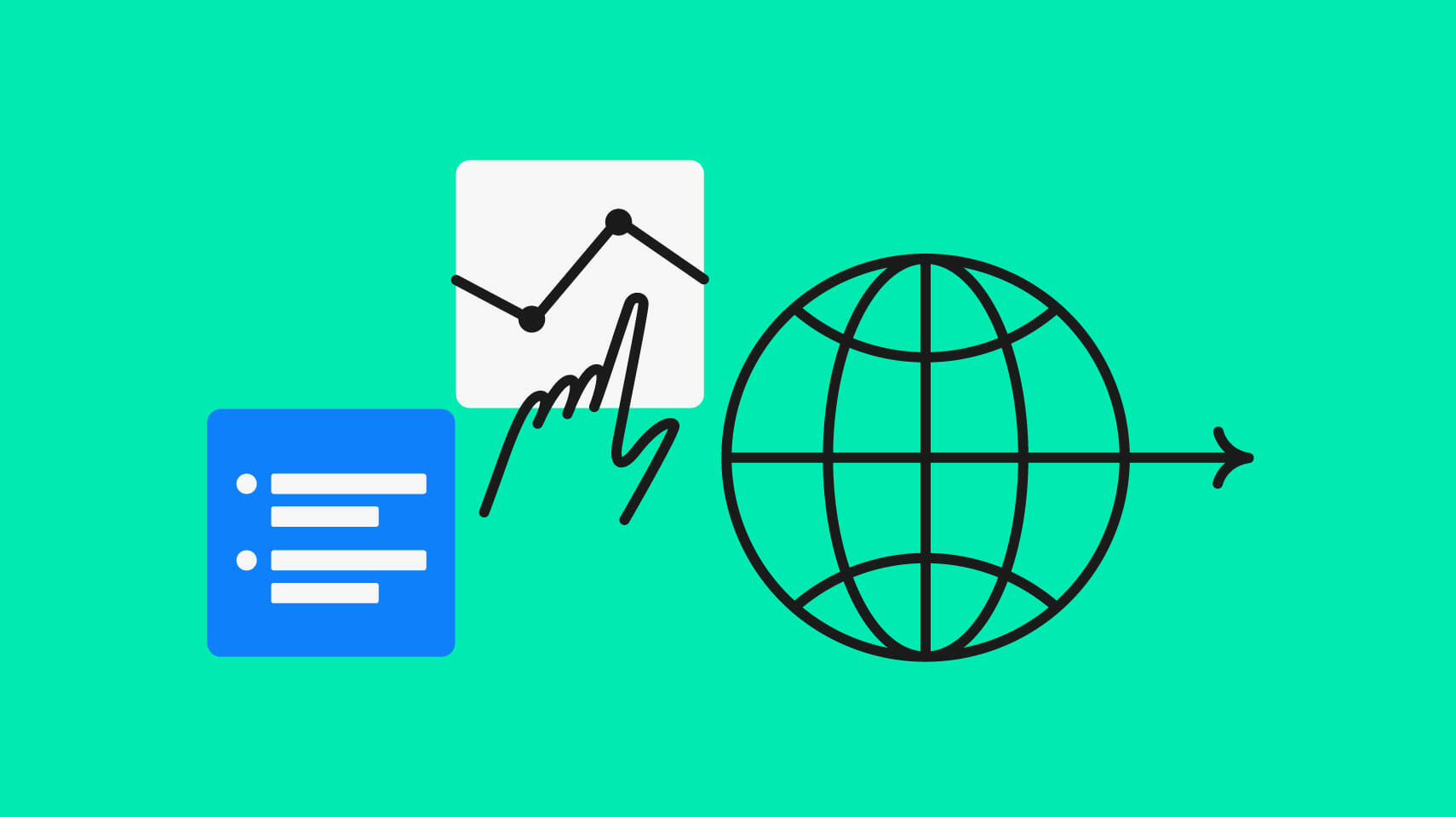 No matter if you're an entrepreneur developing your very first products or belong to a multinational corporation managing multiple product lines, acquiring global markets is no longer a luxury but a necessity. When you're facing multiple deadlines, and regulatory hurdles, and navigating a wide range of languages and cultures, having the right management tools is critical.
Fortunately, the global SaaS market offers tons of applications that you can use to build a globalization workflow across your organization. And because they are SaaS platforms, they require little investment in infrastructure, not to mention their simple implementation. Let's look at some of the best SaaS platforms that can keep your business on track for global epansion.
Google Workspace: The End of Desktop Productivity Software
There are virtually no businesses that run without dependency on the ancient Microsoft Office suite of productivity tools. But things are changing fast and dependence on desktop tools is simply not viable these days.
What has found its way into product teams everywhere is Google Workspace, a refined set of connected apps comprising Docs, Sheets, Slides, Hangouts, Forms, and more. The interfaces are familiar but streamlined to the most used functions, and its ability to foster collaboration is unsurpassed.
The instant ability to create links and easy access from any connected device makes these deceptively simple tools a must-use environment for teams. Google Workspace pioneered a collaboration process that had eluded software developers for years with its simple sharing, editing, and publishing capabilities. Autosaves are standard, allowing you to start working on one device, move to a desktop, and back to your mobile, without losing a beat. And all of your work is saved in Google's highly secure cloud. It's a game-changer.
Active Collab: Collaborative Project Management Making Real Work Happen
Project management is at the core of product development, including organizing and structuring your globalization process. All this requires a facilitating tool that allows you an overview of specific tasks and departments, helps you plan and install timeframes for completion, and finally, track progress and changes.
Active Collab represents the next generation of project management software, designed to help teams work together, from any location, on multiple projects. Tracking, timelines, progress reports, version control, and a clear window into every aspect of your projects can be managed from one clear interface. And, as the name suggests, the application is focused on fostering collaboration across locations, departments, and product development processes.
HubSpot: Customer Success Management Across Geographies
Global market positioning means communicating and supporting products across barriers that once limited a company's ability to profit in those new markets. Today we have marketing, sales, and communication tools that make these critical communication requirements much easier to manage.
One of the leading choices, Hubspot, started out as a marketing automation tool but has become the central 'hub' for customer success management. When Hubspot entered the market, marketing automation was a buzzword that few really understood. It promised the centralizing of all your digital marketing functions in one tool that linked them together, organized them by product and market, and tracked their effectiveness. Hubspot made that promise a reality.
Write a blog post, add it to a newsletter, put it into your CRM so Sales can share it, post it across social media – and do it all in one interface with a few clicks. And with customization comes the ability to publish this digital content to multiple markets, each with their own look, feel, and targeted messaging. Hubspot literally replaces multiple applications and manual posting across various digital media with one tool – the definition of marketing automation at the next level.
Git and GitHub: The Secret Ingredient for Effective Global Product Experiences
Internationalization impacts every single company department when going global. No matter if you branch out to establish a base in a different country to enter the market with your product line or if you just want to launch your products internationally. Reducing future challenges through integrating a seamless internationalization procedure into your product development cycle in advance is key to international success with as little risk as possible.
Git, a version control system, is the go-to solution for anyone developing and designing tech-based products, whereas GitHub is a social code hosting platform. Both allow for increased and location-independent collaboration while allowing you to have a version overview of your repositories. Testing and bug fixing can be managed by multiple developers across your applications. This frees up product managers to focus on your internationalization processes for code and content.
Installation of both solutions is recommended, especially if you need to work on a local computer. Editing files, adding content, copying repositories, and updating versions works is simple and the overall workflow of the tools is easy in comparison to other solutions. Branching allows for different changes without any impact on the master branch, so testing a variety of ideas becomes a smooth process without version control issues.
Any plugin developer or app creator will know how difficult testing of ideas can be when cross-collaborating and working on code simultaneously. The seamless integration of Git and GitHub with your tools, through APIs, adds these powerful capabilities to your digital workflows.
Phrase: Localization Management Made Easy from Day One
As the cherry on the globalization cake, localization can make your product appealing to local populations from any market. Phrase is a web-based platform built to streamline your localization management process with the whole team in mind. Large teams of product managers, developers, designers, and translators across borders and time zones benefit from a better user experience, boosting collaboration and productivity.
Phrase gives you a central platform for managing product localization across multiple languages. Your customers, translation vendors, language service providers, and other stakeholders observe high quality and consistent translation, while you realize the benefits of a platform approach to localization management.
To stay on top of things, Phrase helps monitor the current status of localization and translation projects in real-time and keep track of language versions, tasks, translation orders, and costs. Creating translation memories and glossaries, as well as downloading specific files of the translated content for external quality control, through other tools, is easy. It can also be integrated with your internal tools or other solutions like GitHub, through its API.
Since Phrase was designed to scale from start-ups to large enterprises, you can find a level that works for your requirements from both a price and an implementation perspective. It is the essential tool for entering global markets on your customer's terms, in their own language. Check out all of Phrase's solutions, and see for yourself how it can help in going global.
Last updated on November 4, 2022.