Phrase and beyond
Launching a New Identity: Meet the New Phrase
We've evolved. Welcome to a new era of localization. Welcome to Phrase.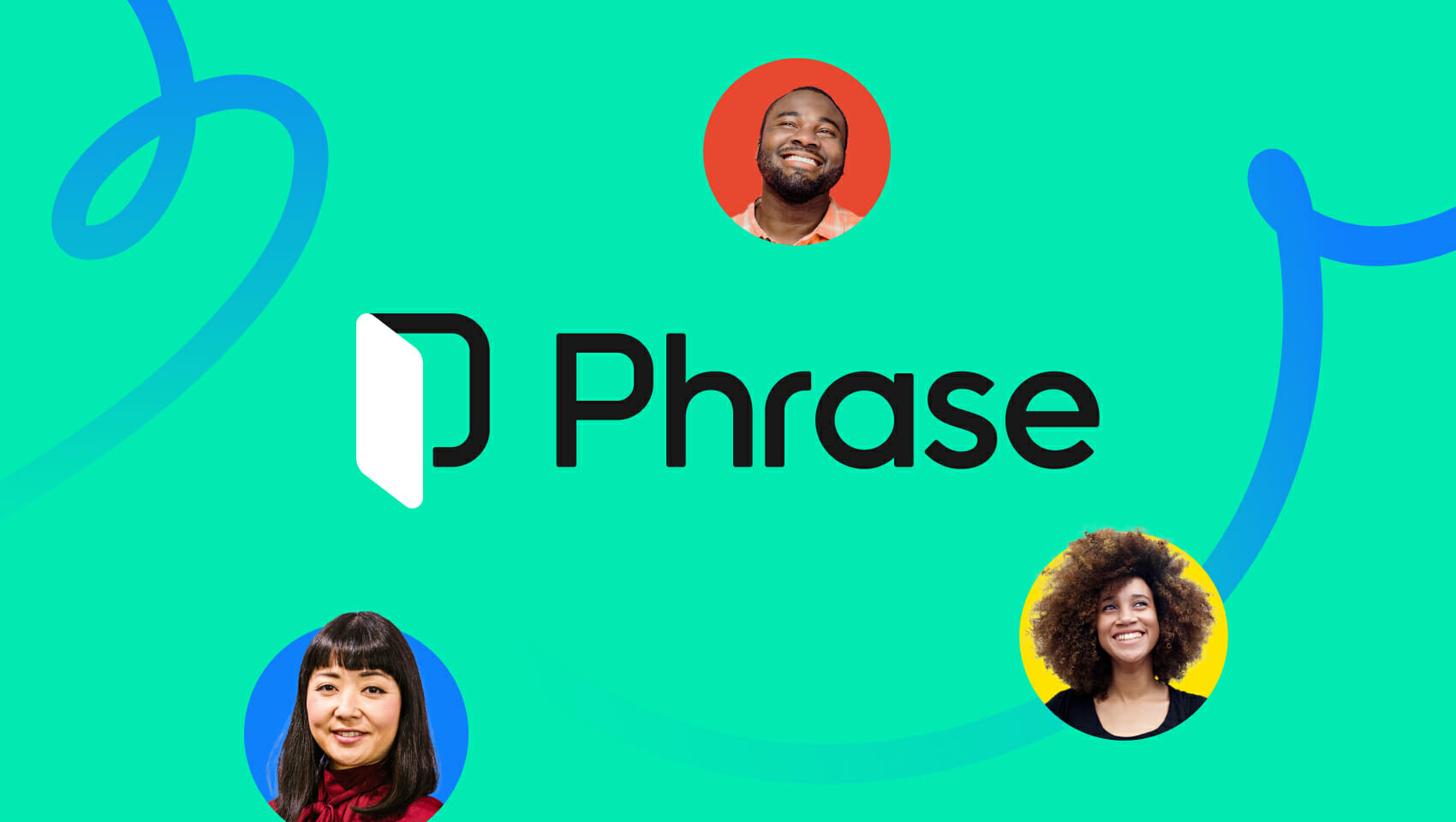 Evolution can be a beautiful thing. When two great things come together to form an even better whole, that's something special—and that's what we're excited to announce today with the new Phrase identity and the all-new Phrase Localization Suite.
Phrase and Memsource are now one, bringing a definitive solution to fragmented and tedious localization processes and toolsets that limit efficiency, quality, and scale. The new Phrase embodies the union of these two great companies, now better than ever at solving the most complex localization challenges for enterprises across the globe.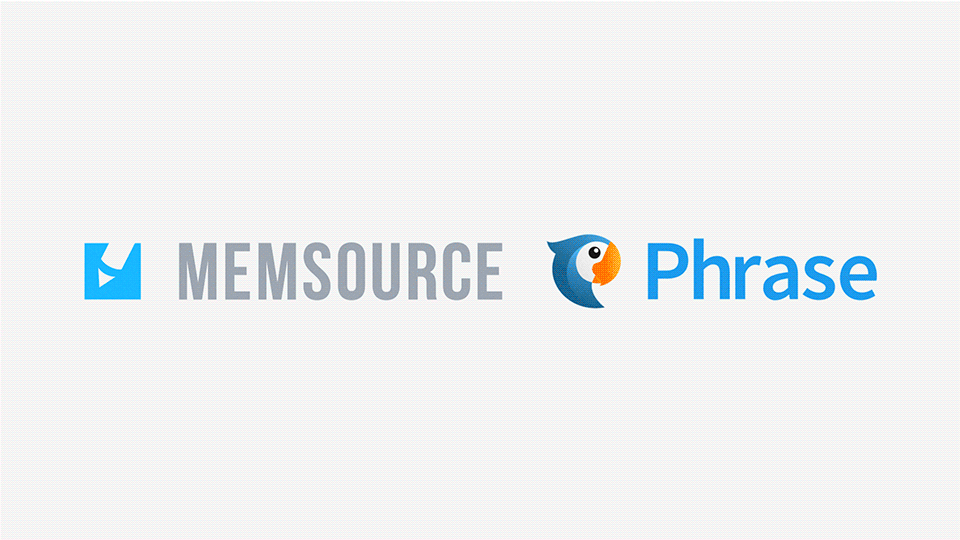 A match made in localization heaven
The idea of joining forces back in 2021 was born out of a shared belief that there was a better way to do localization. The next generation of translation automation for the full range of enterprise localization needs had yet to be realized.
Individually, Phrase and Memsource had already made great strides toward that goal: For at least a decade, both brands were able to grow and excel in their own areas of expertise. Memsource built an unrivaled, full-fledged translation management system catering to enterprise business needs, while Phrase honed in on software localization, serving development teams with a continuous localization platform that integrated tightly into their workflows.
By integrating our best-in-class technologies, we're now able to provide enterprises with a comprehensive solution that meets all their localization needs from start to finish. Joining forces has brought us closer to our customers worldwide and helped us attract top global talent to keep building on this momentum.
Georg Ell, our CEO, said it best: "Investing in the new Phrase identity and bringing everything together in the all-new Phrase Localization Suite were the logical next steps in our journey to empower localization teams of any size. We show up to make a difference every day and help every business unlock the opportunity that localization offers in driving global growth. Our suite is built on the shoulders of giants—our customers, partners, and employees—and we're excited to see what the future holds for us, together."
Unlocking opportunity through language
At Phrase, we believe that language is a key driver of opportunity. Doors open when we can communicate freely and without barriers.
That's why everything about the new brand is a reflection of our ambition to break down barriers by pushing the boundaries of language technology—from our refreshed visual identity to our reimagined product suite.
A familiar name for a new era
Memsource was founded in 2010 by David Čaněk with the aim to make translators' lives easier. The name "Memsource" was coined as a combination of "translation memory" and "source" as a way to describe the key functionality of the software.
Memsource is a hugely respected brand with our customers and loved by our colleagues, but as the platform has evolved into a full-featured translation management system for enterprises, we felt the name "Memsource" no longer fits the system's advanced capabilities.
Eventually, we were drawn to the name "Phrase" because it best reflects both the joint identity and suite we're building. The term "Phrase" has universal character across cultures and languages, and it alludes to the nuances of languages encountered during localization.
Our vision is to build an enterprise-grade, end-to-end localization platform with rich, powerful automation and tight integrations across the ecosystem. As Memsource and Phrase are evolving into an integrated suite of technology, relaunching our name under a new unified brand that reflects our vision was a key step towards our new joint identity. Our team has been looking forward to joining identities under the name "Phrase" to share with customers the full breadth of our new suite and we're excited to share our refreshed look, feel, and experience with our users.
A refreshed visual identity
The new Phrase logo incorporates the shape of the letter P from "Phrase" into an opening door—symbolizing the opportunity our suite opens for our users. Our fresh new look and feel centers around the "Phrase green" which inspires and vitalizes us in all hues. Commonly associated with nature, renewal, and rebirth, it symbolizes our quest to innovate, grow, and bring new life to language technology.
The same values, now stronger together
When two companies are beneath the same roof, it's not just the products and technologies that integrate—it's also the people, culture, and values. We're proud to say that our core values have only become stronger with our joint identity:
We fully embrace diversity: We know that a wide range of perspectives and backgrounds is key to building the best products for our customers. We're committed to maintaining an inclusive culture and a diverse team spanning the globe, and to defending diversity as a moral, social, and commercial good.
We're built on respect: We show up with humility and respect every day. We're strong believers that respect creates trust, so we respect each other, our customers, and our partners.
We show up to make a difference: We strongly encourage proactivity to drive high performance, and boldness with experimentation to push our boundaries.
Meet the all-new Phrase Localization Suite
The all-new Phrase Localization Suite is the complete localization solution combining well-established translation management capabilities with strong string management and innovative machine translation features. It brings together our highly integratable software localization platform (Phrase) and an enterprise-ready translation management system (the former Memsource TMS) to cover all aspects of localization across an organization.
The Phrase Localization Suite pushes the boundaries of language technology through automation and artificial intelligence to power high-quality, scalable, and fast localization for teams of any size. From small and midsize businesses to large enterprises, the Phrase Suite provides the broadest spectrum of supported workflows in the translation and localization industry. It's your best ally and partner in opening doors to global opportunity because it meets you where you are and grows together with your evolving needs.
The suite gives you full visibility and control over your localization processes while supporting your scale needs—whether you're a team of two or 200. We want you to easily launch software products in new markets, creating and managing high-quality multilingual content while boosting productivity, improving collaboration, and reducing your overall costs through unprecedented automation.
Your partner with a vision
At Phrase, we believe that when you unlock language, you unlock opportunity. We're on a mission to empower teams of any size—through automation and artificial intelligence—to open the door to global business. High-quality, scalable, and fast localization is the entry point to success in global markets and the foundation of good customer engagement. Our mission is to make that a reality.
We're excited to have you onboard as we continue innovating. Welcome to a new era of localization. Welcome to Phrase.
Last updated on September 27, 2022.