Boosting efficiency and achieving higher profit margins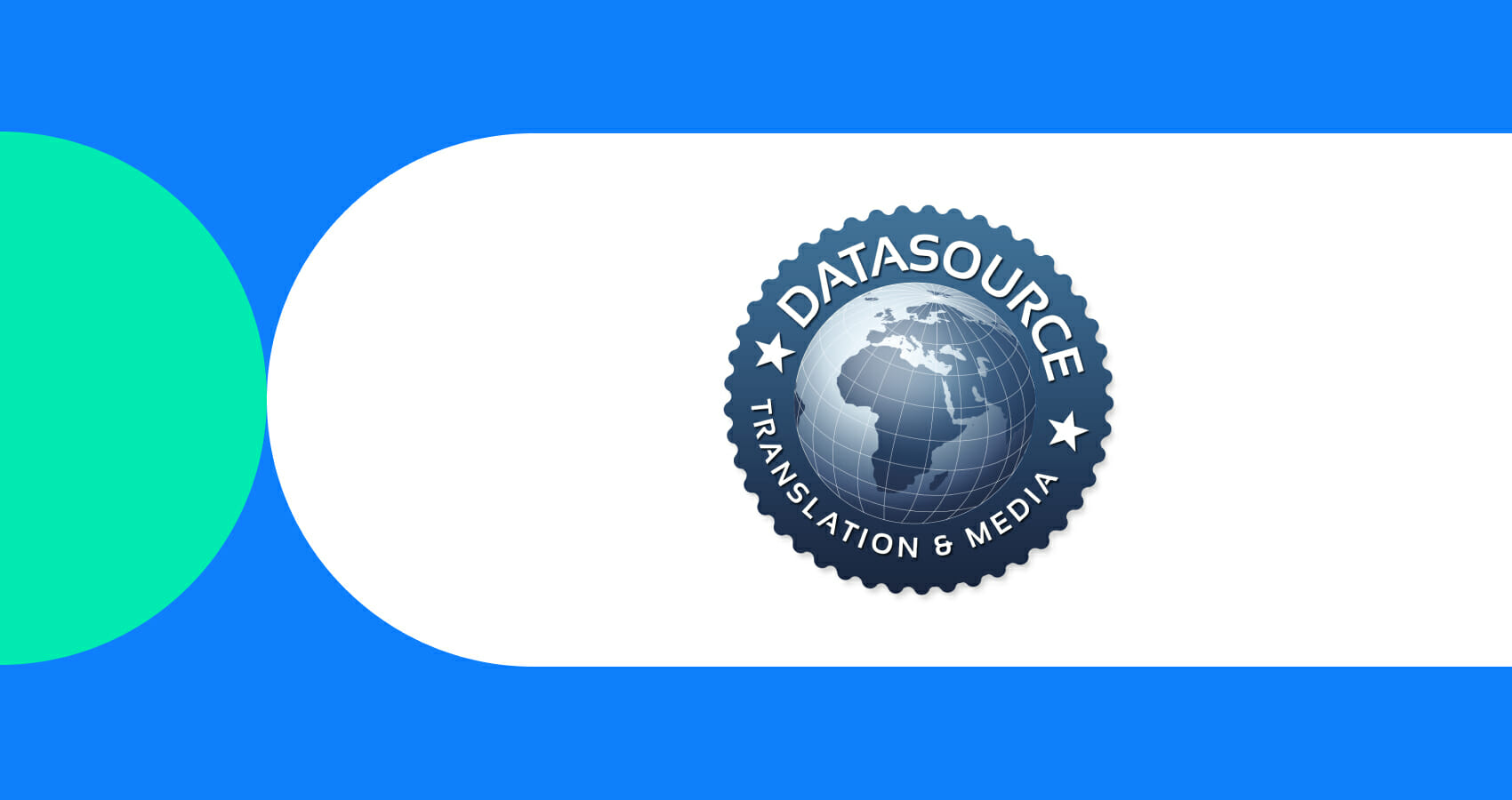 Founded in 2002, DataSource International Ltd. provides quality, consistent, and reliable language expertise and media services to everyone from start-ups to Fortune 500 corporations. They currently have over 2000 satisfied clients in 35 countries who trust their teams for their content localization needs.
Challenge
Improving MT process efficiency
For some of their clients, DataSource uses a hybrid translation workflow, where content is first machine translated, then post-edited (reviewed, edited, and refined) by a human translator. They were looking to make their existing process for building, training, and fine-tuning MT engines more flexible and less time consuming. In an effort to better monitor performance, they also wanted to make the measurement of post-editing efforts more systematic and objective.
Shortening turnaround times
DataSource serves many clients in the manufacturing industry, where a lot of the content that needs to be translated is technical, and where fast turnaround times and accuracy are crucial. They wanted to speed up operations and better maintain the term bases of hardware components in the localization workflow—essential for the required accuracy and consistency of technical documentation.
Enhancing infrastructure for an agile approach
Designing technical solutions for seamless integration into their clients' business models, DataSource set out to improve an already solid and scalable infrastructure to better accommodate an agile approach, and allow client feedback to be easily implemented back into linguistic assets.
With these areas for continued development identified, DataSource began exploring various TMS solutions before settling on Phrase.
Solution
The best MT engine for each use case
With Phrase TMS, setting up MT engines is now quick and easy for DataSource, with little maintenance required thereafter. Its patented AI technology also automatically chooses the best performing machine translation engine for each specific use case, filters out content that doesn't need to be translated, and covers low-resource language combinations—reducing post-editing time and effort.
Quality assurance and one centralized location
Phrase TMS's cloud-based solution allows DataSource to easily centralize their localization resources, workflows, and vendors in one secure online location. To ensure translation quality and consistency at all levels of automation, Phrase TMS has Quality Assurance (QA) built into its editor. These QA checks can be applied automatically or manually, and help detect errors in translation by comparing source and target segments, checking term bases, spelling, and content of the tags.
Seamless connectivity and functionality
Phrase's solid platform and 50+ out-of-the-box integrations help DataSource quickly deploy stable localization systems with different customizable features to surpass their clients' specific needs.
DataSource also finds the update target feature and CAT editor really helpful for including customers into the localization workflow and speeding up project cycles. The fully-featured CAT editor ensures greater translation accuracy with in-context reviews, and terminology consistency with real-time checks. All translations are stored in a translation memory to keep users from translating the same work twice. With the update target feature, if a file is changed externally, it can be uploaded again to maintain the changes and update the relevant Translation Memory (TM).
Phrase offers a wide range of tools for custom building different localization solutions to cater to the needs of automation in the era of digital renaissance.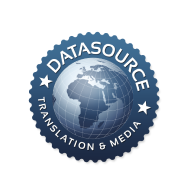 Benefits
Shorter turnaround times and better profit margins
By switching to Phrase TMS, DataSource is able to better centralize workflow steps, maintain QA standards, and deploy stable localization systems with customizable features—resulting in shorter turnaround times, higher profit margins, improved accuracy and consistency of technical documentation, and more manageable linguistic asset management.
Phrase TMS's MTQE (Machine Translation Quality Estimation) helps reduce the time of human review, which can even be skipped at times to further boost efficiency and profit margins. Proven and objective quality estimation also helps DataSource better evaluate project turnaround times, which is especially useful during the quotation stage.
And with Phrase TMS providing robust and reliable pre-built localization systems, DataSource is able to further position themselves as a leading technology-focused solution provider by offering the full spectrum of localization services to clients from a variety of different industries. With the ability to integrate client feedback into the loop, linguistic asset management has become much easier and systematic, and ensures official translations are always up-to-date.
Ready to get started?
Reach a wider audience and build deeper connections today.