Adapting to Online Learning at Zurich University of Applied Sciences
Martin Kappus, Docent and Lecturer at the School of Applied Linguistics of the Zurich University of Applied Sciences (ZHAW), has been a member of the Academic Program at Phrase TMS for 8 years. ZHAW joined the Academic Program back in 2013, shortly after it launched, and now uses Phrase TMS in 5 to 8 courses each year across bachelors and masters programs.
The Bachelor's program in Applied Languages offers the opportunity to choose from three different specializations. The Multimodal Communication specialization exposes students to CAT tools and the translation process. The Master's program in Applied Linguistics includes a specialization in Professional Translation that offers a combined theoretical and practical approach.
I know things are going to work. I don't have to troubleshoot. It's very easy to work together on projects because of the centralized resources, term bases, and so on, and that's actually something I really want to teach.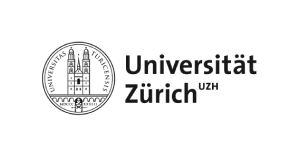 Academic
A shift in learning environments
Regardless of the courses offered, 2020 was a difficult year for all universities. Many campuses closed due to COVID 19 and everyone collectively made the shift to online teaching. Having a virtual classroom instead of a physical one comes with its own challenges.
"We have a pretty mixed approach right now," said Martin. " It also depends on the teachers themselves, how interested they are in trying new methods and how comfortable they are with the technology."
In regards to student engagement in the virtual classroom, Martin said that "getting a response is much, much harder, and with translation, obviously, you want to discuss your solutions."
Adapting to new circumstances
In an effort to mitigate the challenges of this new type of learning environment, Martin provides most of the content for his classes ahead of time so that the time spent together can be focused on interacting and discussing.
Another difficult change has been the lack of a physical computer lab, where students would work on their assignments and professors and students could interact. Martins says, "for me it's hard, particularly with tool teaching, when I usually would walk through the room and I would sort of look over their shoulder and I would see something and I would say oh, look here, if you do it that way, it may be faster."
This kind of in person, on-the-spot problem solving is missing from the online teaching environment. Although this can't be replicated online, Martin has borrowed a technique normally used in traditional language translation courses.
"What we are trying to do is have them do screen recordings of their work, sort of as a virtual way of looking over their shoulder. We actually started with that in the language translation classes to sort of see where the problems are in terms of when nothing was happening you could sort of 'see the thinking' and now I've taken over that idea as a way of pretending that I'm looking over their shoulder."
Screen recordings of students interacting with translation platforms and CAT tools give professors a window into the ways students are learning and struggling with the different components of the tools.
Martin also, with permission from his students, sometimes shares their screen recordings with the whole class. This allows students to learn successful techniques directly from their peers as well as see less than perfect examples and problem solve the solutions together.
Technology as a tool
As far as selecting tools that are compatible with online teaching, ZHAW had the advantage of already incorporating Phrase TMS into their teaching strategies, years in advance.
Phrase TMS's cloud-based setup lends itself especially well to online learning; with students and professors all in completely different places, no one has to worry about connecting to a server. Of the Phrase TMS platform, Martin says, "I know things are going to work. I don't have to troubleshoot."
Another issue of not using the computers in the lab on campus is that everyone is now using their own personal computers. Luckily, Phrase TMS is compatible with Mac, Windows, and Linux. Martin says, "I can really rely on that it's going to work on 98% of the computers, so far I haven't had anybody who couldn't work with it."
The Academic Program at Phrase is designed to make teaching translation and CAT tools to students easier and also more closely aligned with real-world translation work. Martin captures this ethos perfectly with his early adoption of technology and innovation in times of change.
On working with the platform, Martin says, "It's very easy to work together on projects because of the centralized resources, termbases, and so on, and that's actually something I really want to teach."
Ready to get started?
Reach a wider audience and build deeper connections today.