Integrations
Phrase integration for Sketch
Reduce time to market by translating at the design stage. Phrase helps localization teams test and quickly iterate on translated interfaces without leaving Sketch.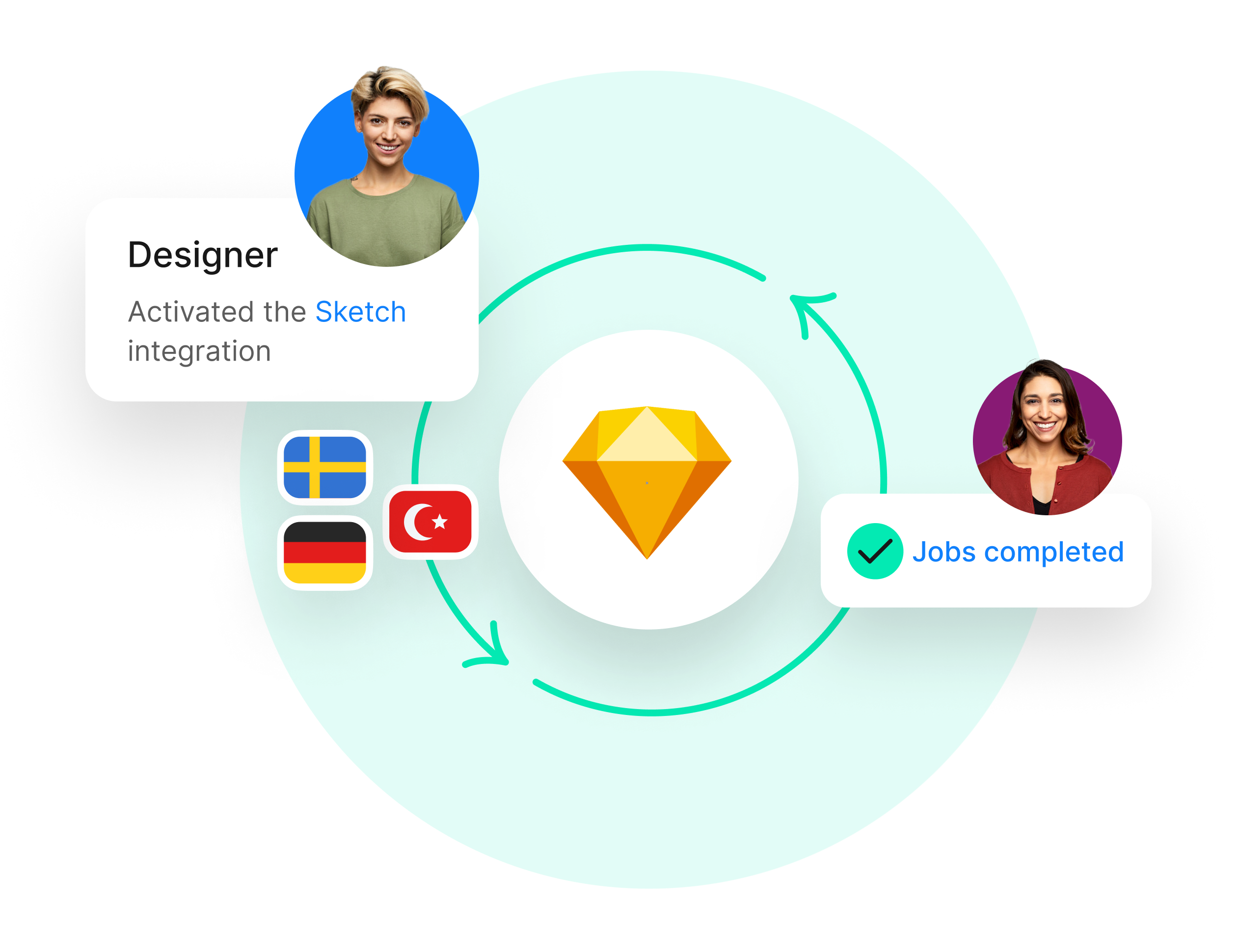 Perfect your designs for multiple languages
Connect Phrase with your designs in Sketch. Localize while you're in the design phase to see what your entire UI looks like in other languages.
Frictionless exchange
Push the text elements of your design to Phrase and pull final copy and translations—all with two clicks, without leaving Sketch. No more file shuffling with emails, spreadsheets, or images.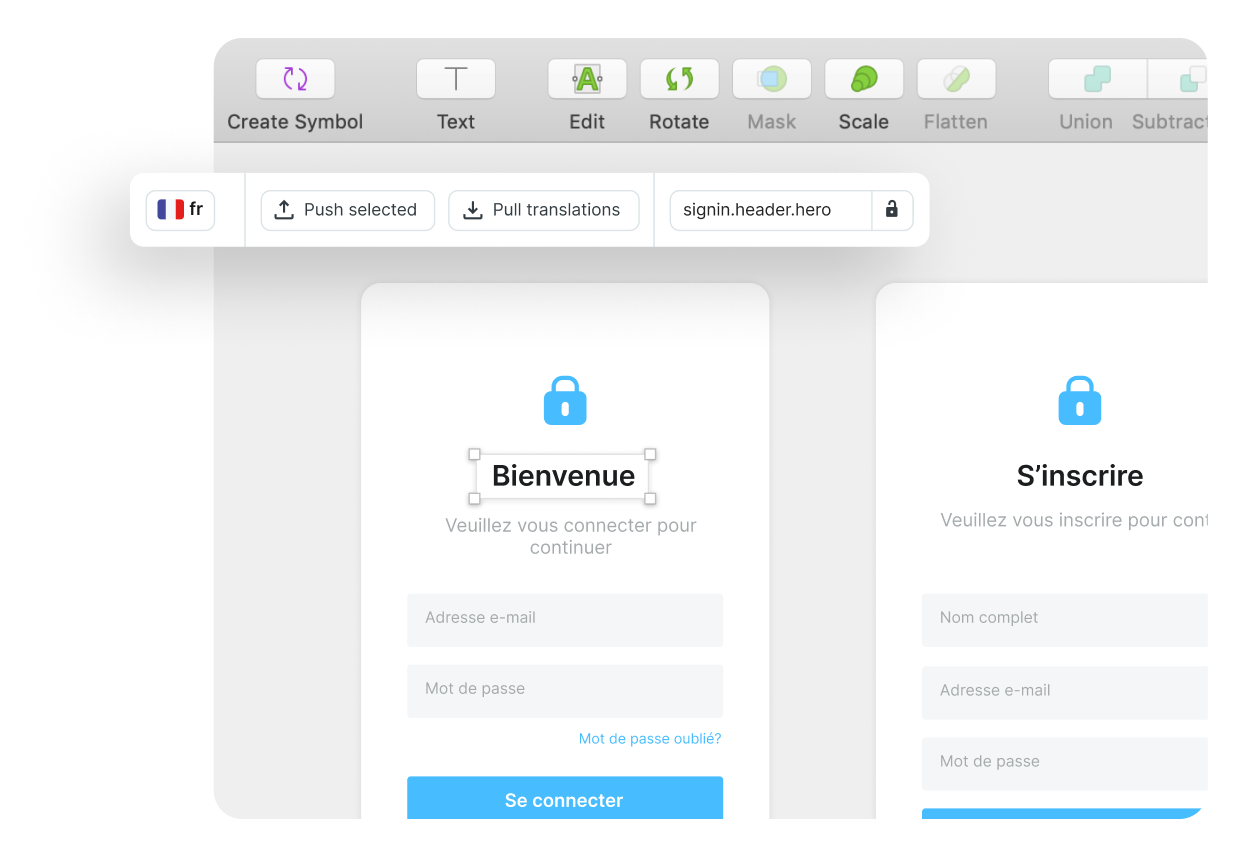 Preview your translations in Sketch
No more copy-paste. See what your entire Sketch designs will look like in other languages. Easily switch languages of your designs and catch design breaks early on.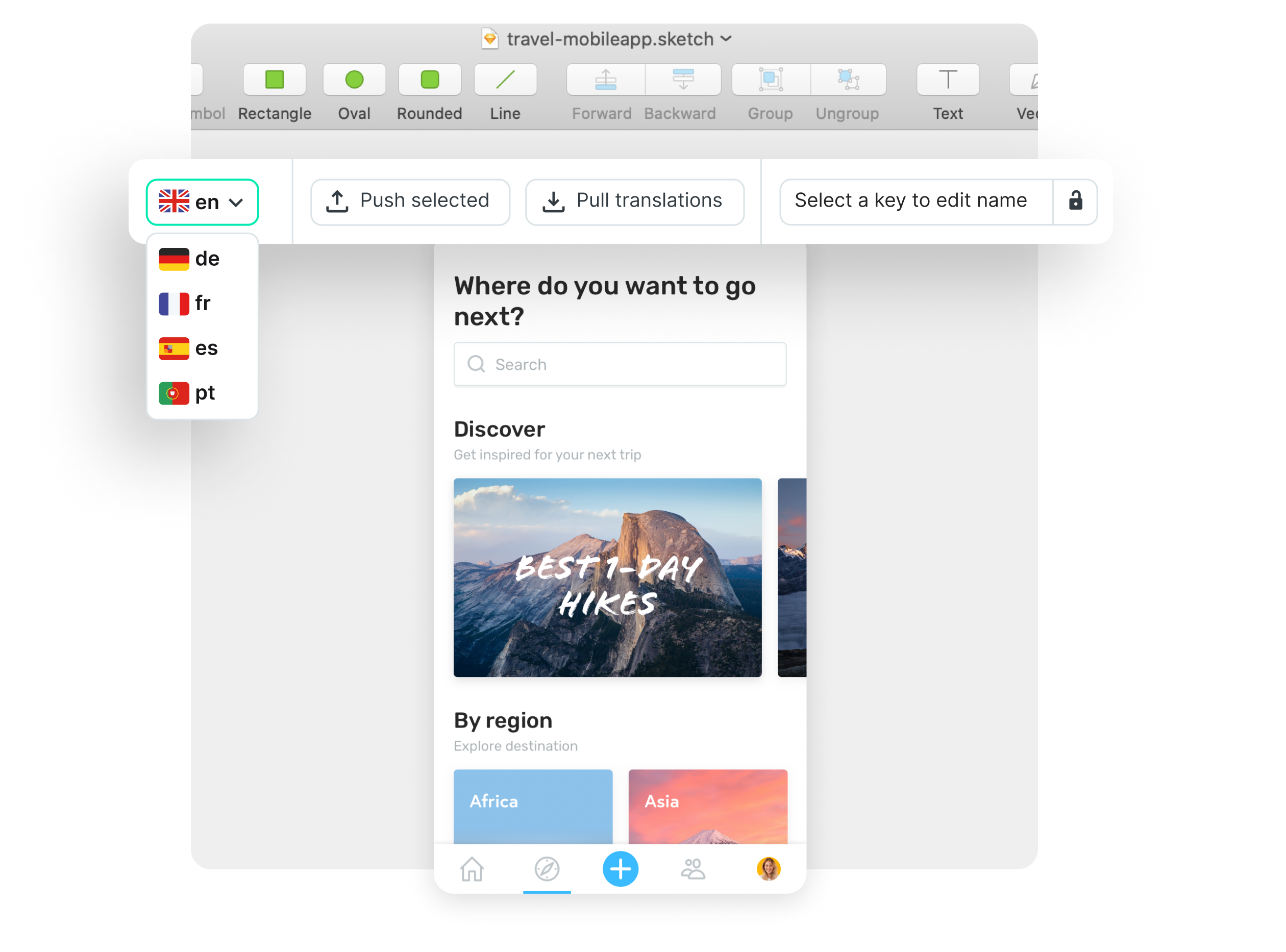 Set translation guidelines
Easily enforce a character limit for each text element or upload a screenshot. Provide your language specialists with enough context to craft translations that fit your interface.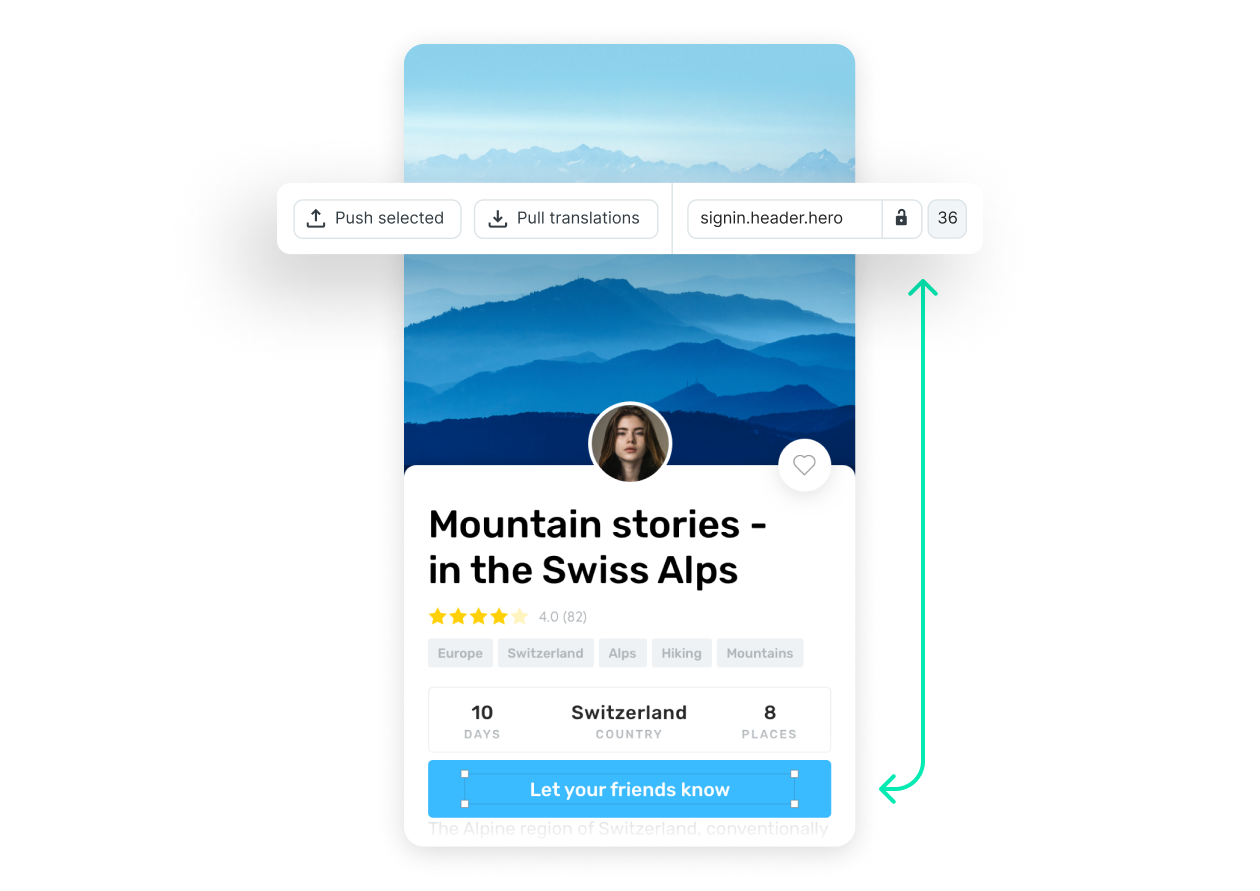 Our impact
Phrase by the numbers
94%
Of users' first impression are design-related
As a design department, we chose Phrase to help us manage the translation process and produce localized artwork more efficiently.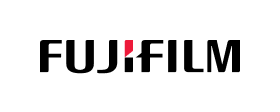 See all case studies
Ready to get started?
Reach a wider audience and build deeper connections today.