Phrase Custom AI
Transform machine translation for your business
Now you can easily access customized machine translation tailored to the needs of your business. Unlike generic engines, Phrase Custom AI puts unparalleled translation quality and scale at your fingertips.
Until now, training machine learning models took months and required specialist skills. Now your localization teams can build custom models in hours without the need for expensive professional services. Unlocking vast new possibilities for machine translation to be used across your business.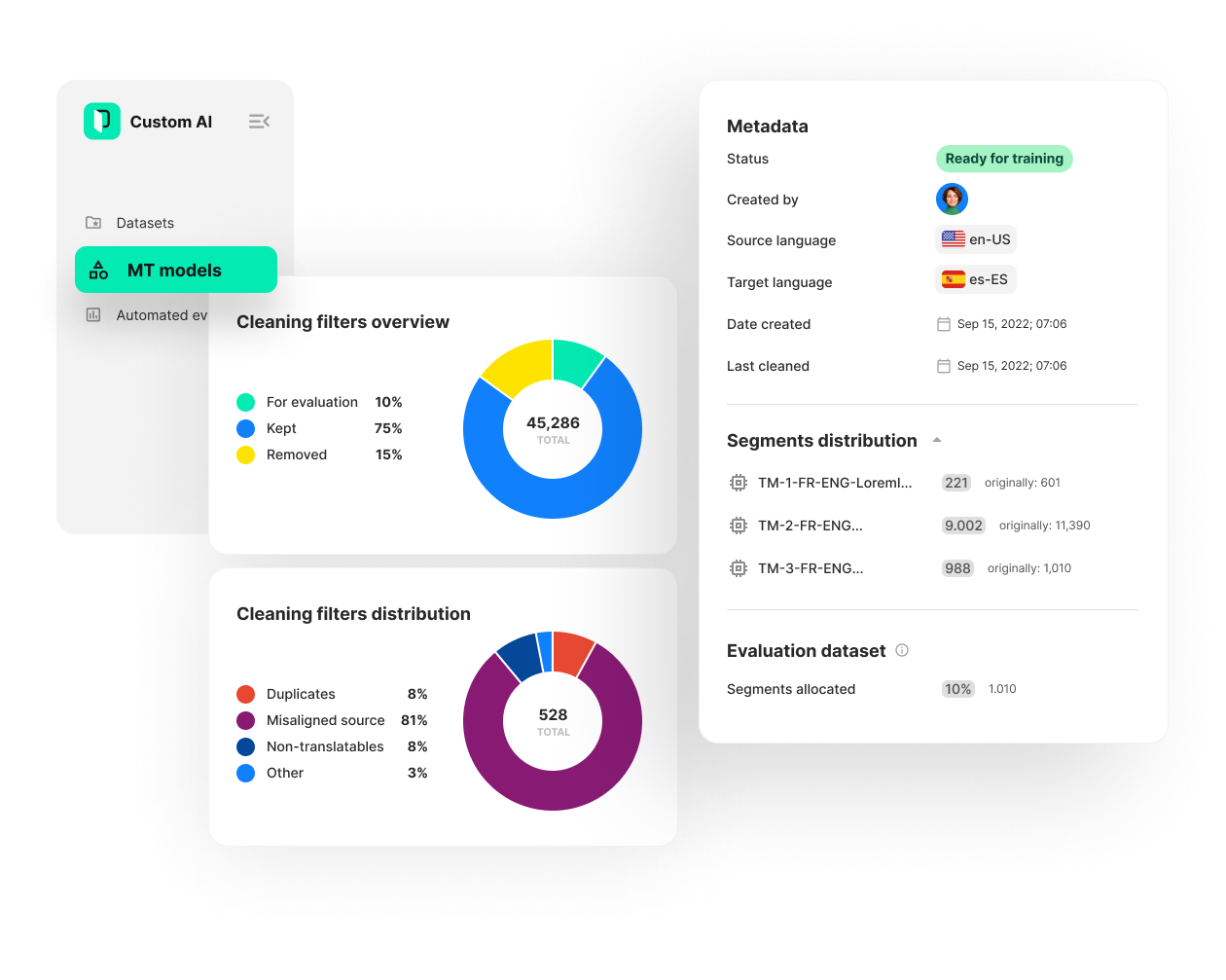 Customized machine translation for your business
Take machine translation to the next level
Leverage your past translations to develop custom MT models tailored to the unique needs of your business. Phrase Custom AI allows you to vastly improve the accuracy and consistency of all your machine translation. Unlocking new opportunities for you to deliver high quality, cost-efficient translation throughout your organization, from tailored models for marketing to tailored models for legal, sales and service.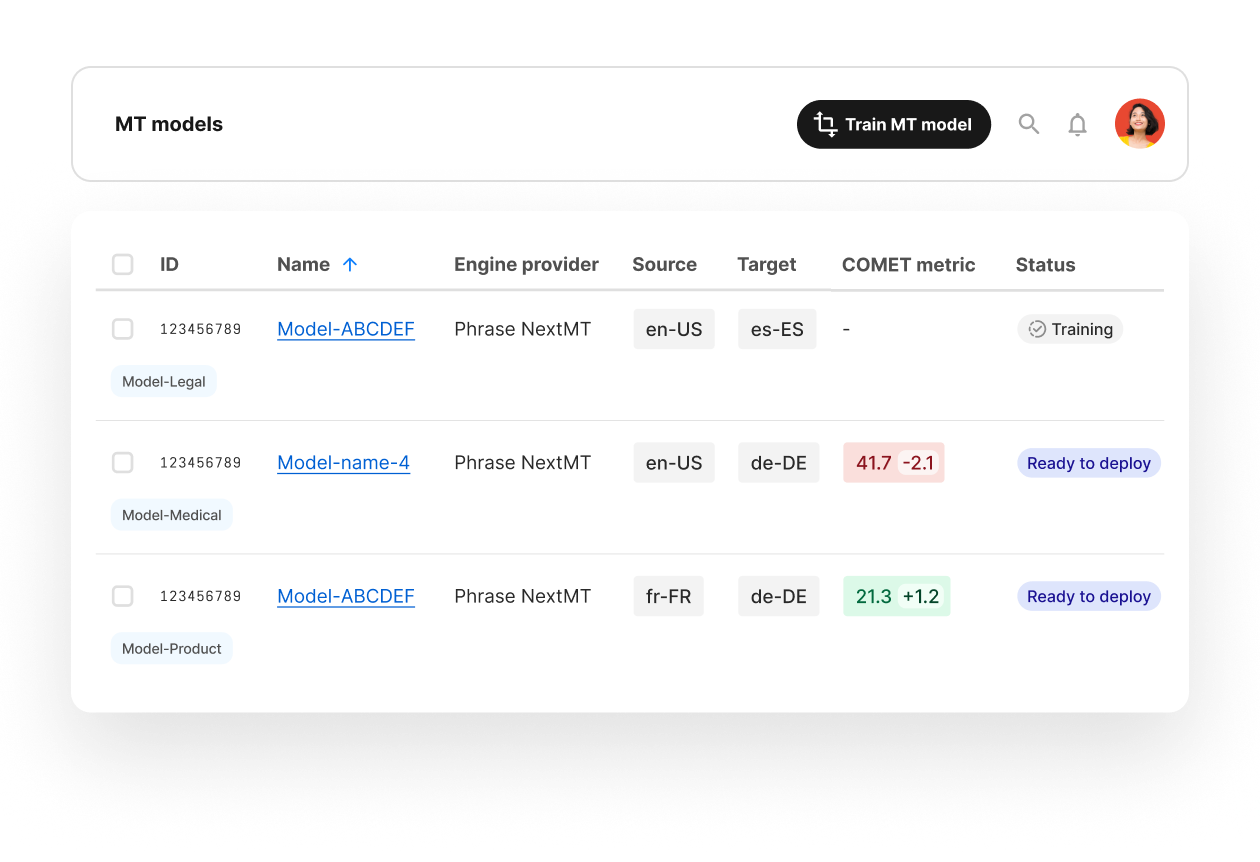 Phrase Custom NextMT: The next generation MT engine
Phrase NextMT, our groundbreaking TMS-ready machine translation engine, can now be fine-tuned to understand your specific content, ensuring translations are not just accurate but contextually relevant. Leverage new dynamic features including adaptable translation memory, advanced glossary support, and advanced tag placement and take your MT quality to new heights.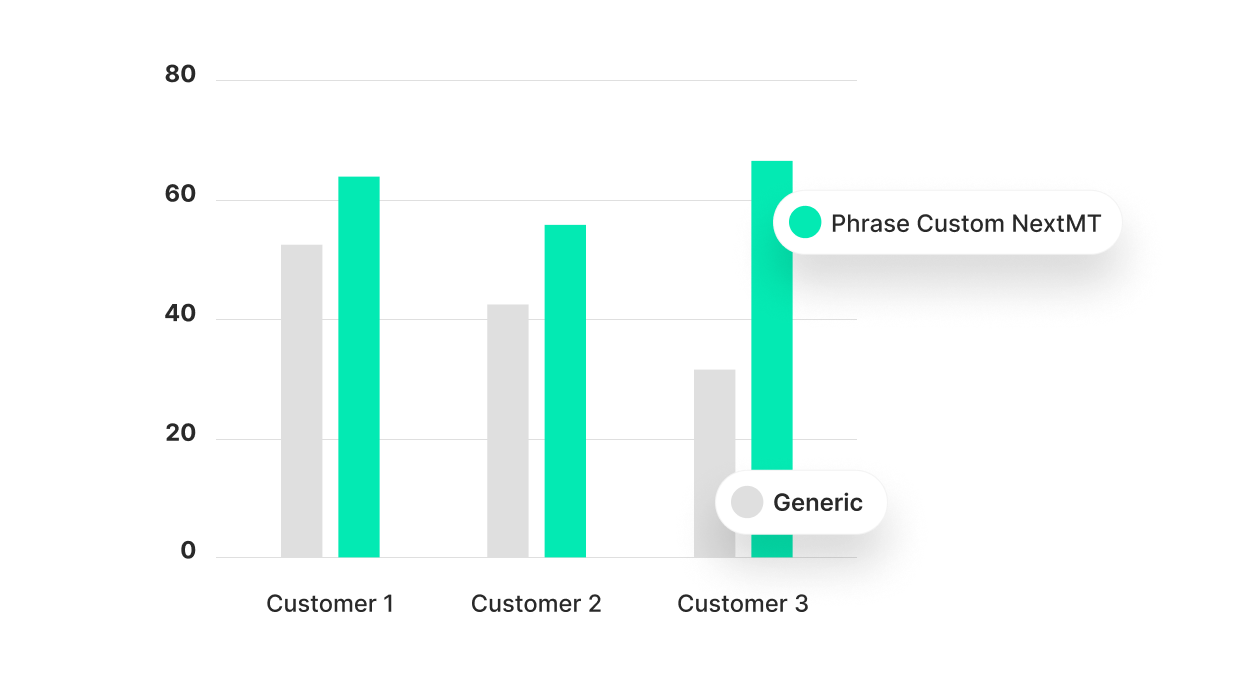 Intuitive interface, effortless customization, deploy in hours
With Phrase Custom AI, we've transformed the way custom MT engines are created and deployed. It's now possible to prepare your data and train your models using a powerful suite of cleaning filters and a highly intuitive interface. So you can be up and running faster than ever.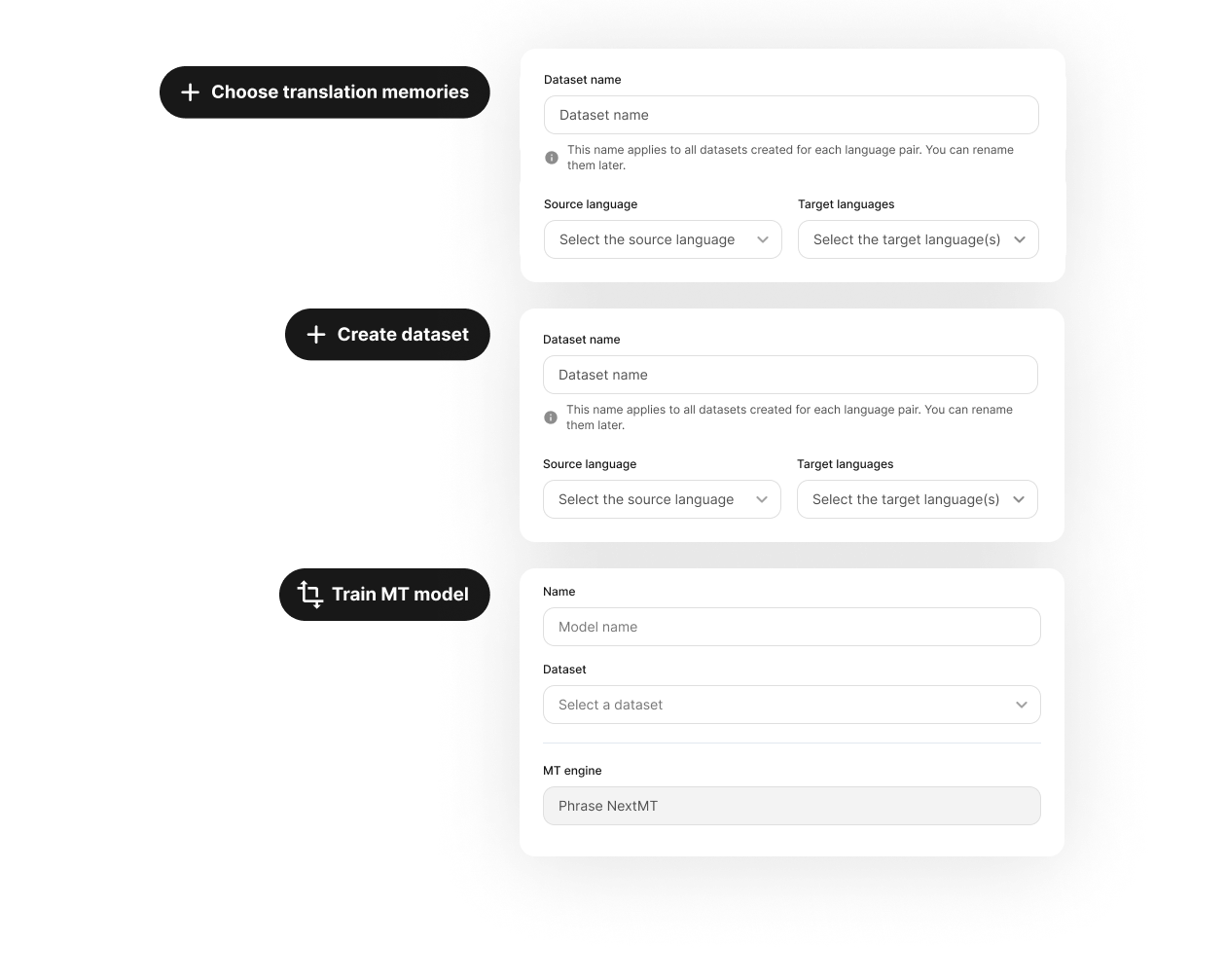 Uncovering insight at every step
Whether its assessing the outcome of data preparation or evaluating the quality of your custom MT model, Phrase Custom AI gives you all the data you need to make informed decisions. You'll always have the insight to make sure your models are at peak performance.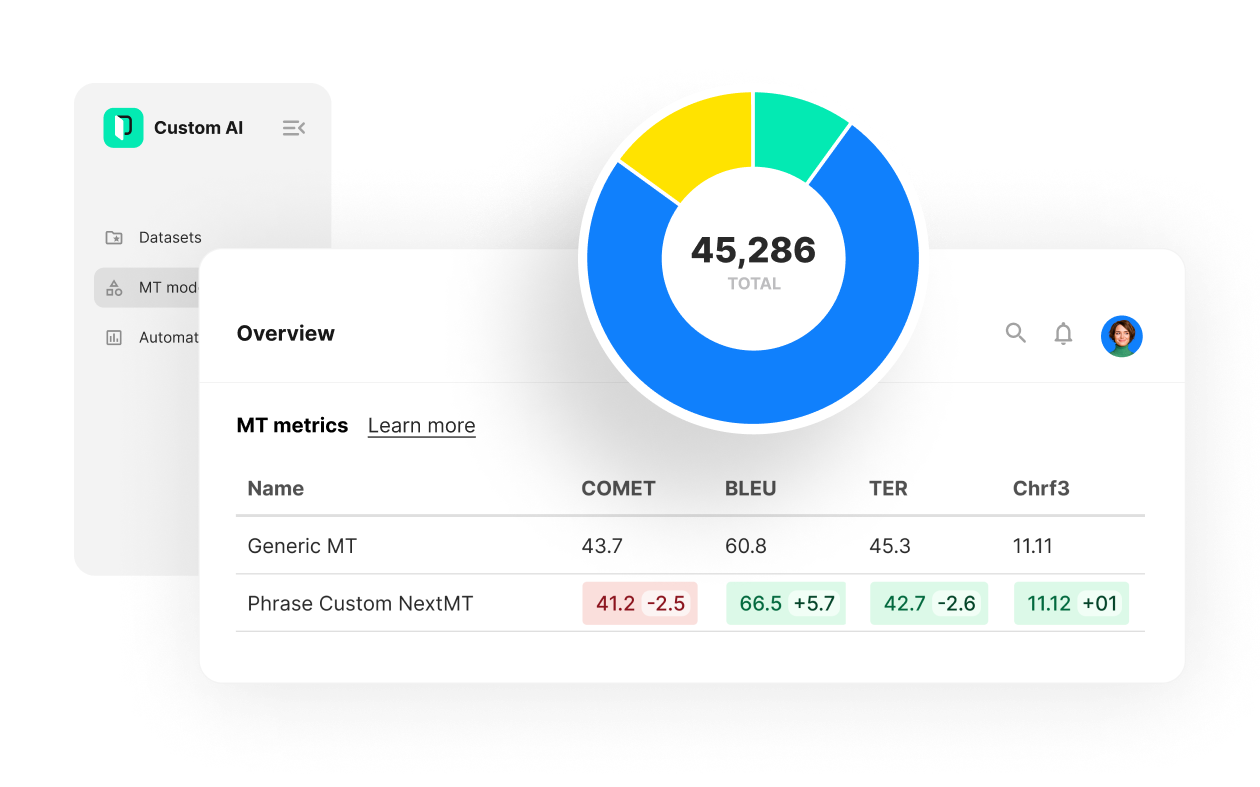 Frequently asked questions
Here to field your questions on Phrase Custom AI
chrf3, BLEU, COMET, and TER are supported at launch, with more metrics to be supported later.
Phrase Custom AI will initially train models based on Phrase NextMT (Phrase's proprietary MT engine). Unlike other third-party engines that support customization, Phrase NextMT is unique in its ability to adapt its output using TM fuzzy matches.
Phrase Custom AI is a tool to build custom engines that you deploy using Phrase Language AI. Phrase Language AI can be used within Phrase TMS and now comes with an API so you can extend access to every employee in your company.
Ready to get started?
Reach a wider audience and build deeper connections today.