Ebook
The ultimate guide to continuous localization
Keeping up with the speed of global markets requires an agile product development approach, and continuous localization fits perfectly into this. Learn how to implement it as an essential step in your development and production cycles to optimize content quality, reduce costs, and shorten your release cycle time.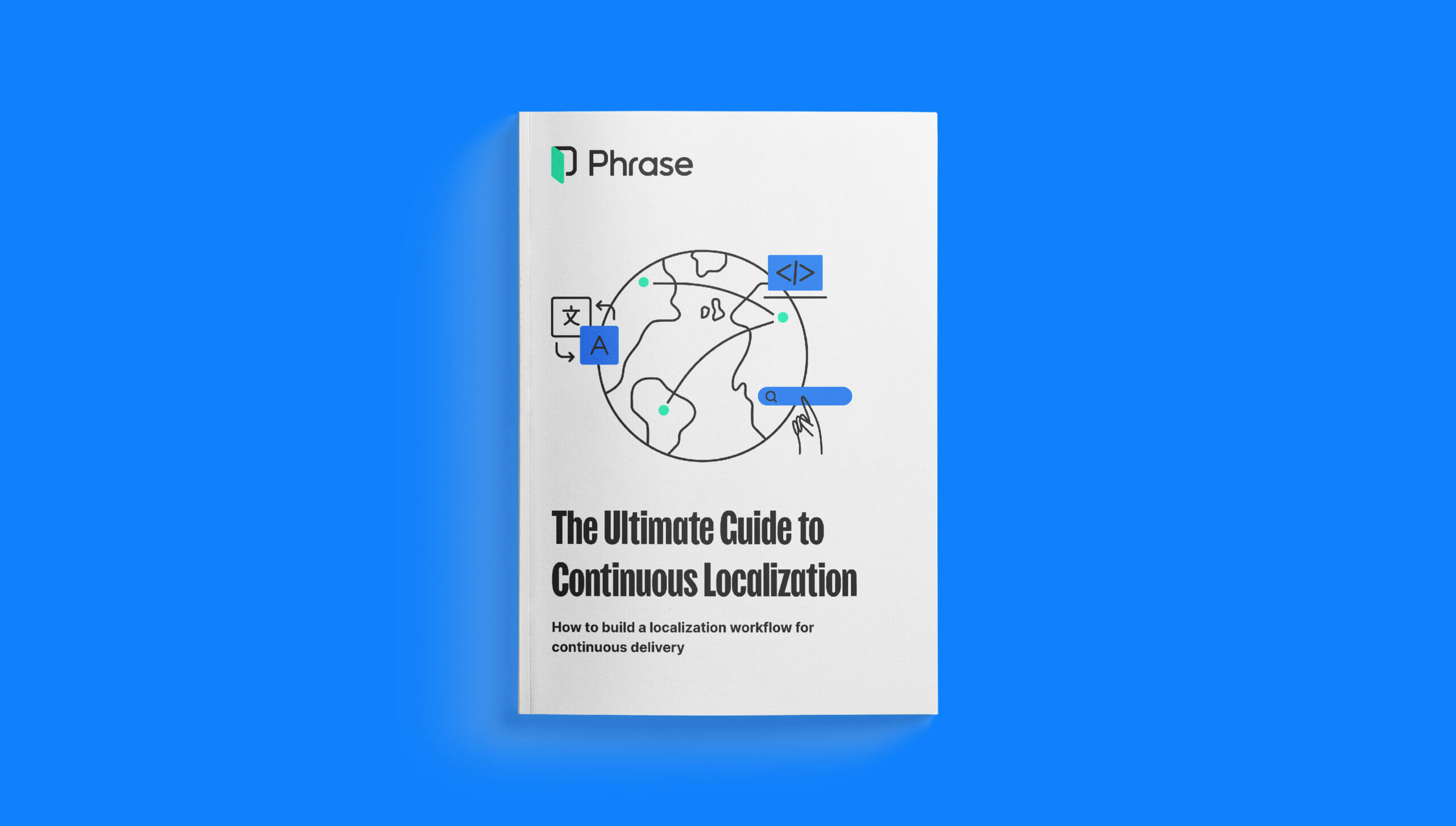 Download for free
Reduce release cycles, improve quality, and enjoy faster time to market
While traditional translation methods undermine agile development by superimposing waterfall structures, continuous localization aims to translate and review in step with the developers. As a result, you see less frustration among team members and better product quality.
This ebook covers:
How continuous localization works

Why continuous localization matters for global growth

Best practices for integrating continuous localization into agile development