Global business
When a Global Journey Goes South: 10 Examples of Bad Translation
Explore how bad translation can damage a global business and how you can avoid making the same mistakes when addressing international markets.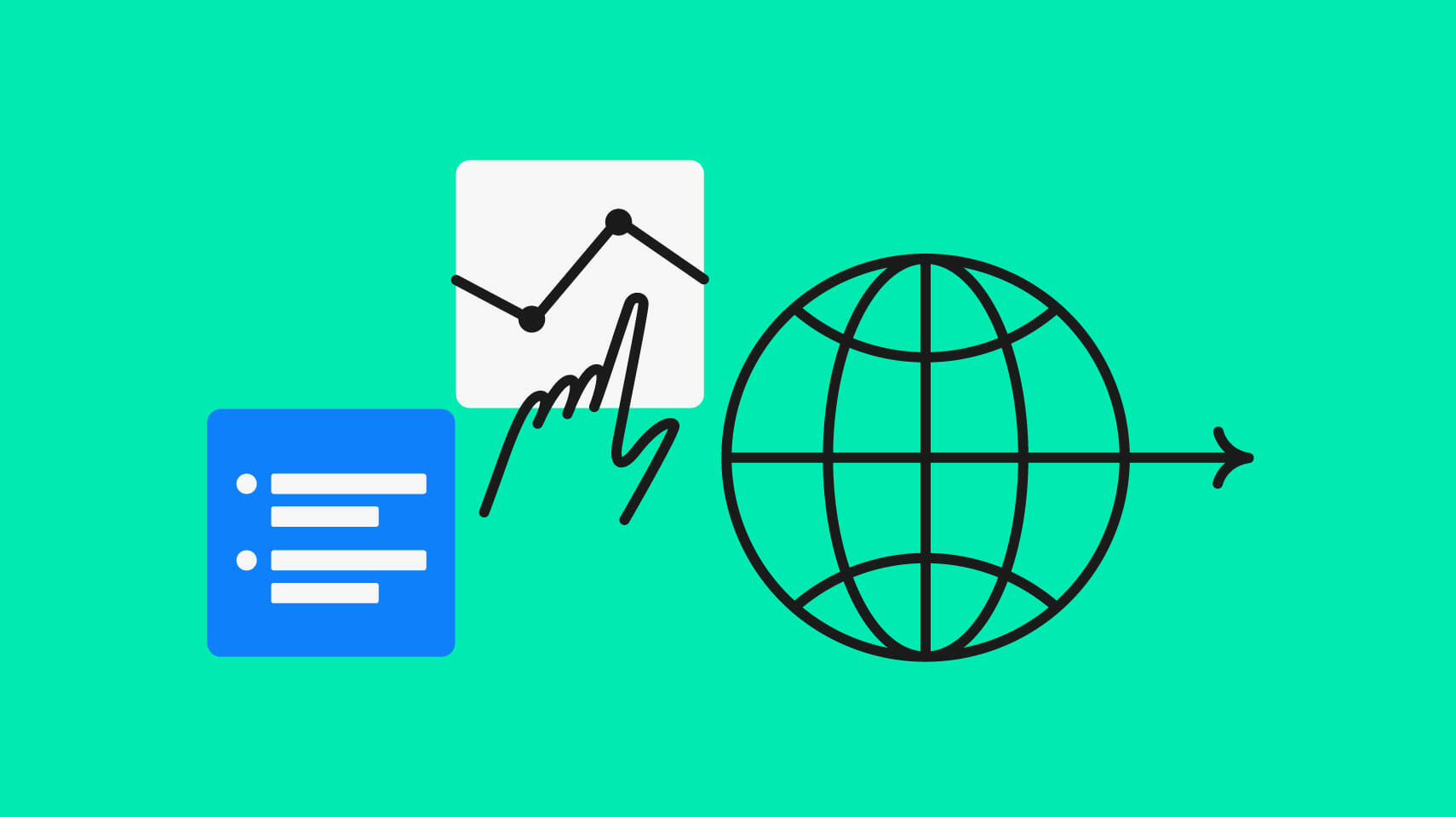 Global expansion is topping business agendas from Los Angeles and London to Mumbai and Tokyo. After all, a larger market share means more customers and higher revenue. Still, many companies on track for global growth come short of taking into account the local needs, preferences, or expectations of their international audiences.
The result is often bad translation which can be costly and cause significant damage to a company's reputation. In this overview, we'll explore 10 real-life examples of bad translation, draw conclusions from each, and offer recommendations on how to avoid making the same mistakes. To begin, let's define what makes a translation bad.
What is a bad translation?
Translation isn't a strict science, but there are certain criteria that can help determine whether a translation is good or bad.
Generally, a translation can be considered bad if it:
Fails to convey the meaning of the original text accurately
Contains errors in grammar, spelling, or punctuation in the target language
Uses inappropriate or outdated terminology
Sounds unnatural or awkward in the target language
Changes the tone or style of the original
What impact can a bad translation have?
Bad translations can have many negative consequences, including:
Confusion, or even offense, among customers: If a term or a brand name has negative connotations in the target language, customers may be put off. In some cases, they may even associate the company with the unintentional negative meaning of the bad translation.
Lost sales or opportunities: People will often extrapolate a company's negligence in translating its materials into a lack of care or professionalism in other areas. As a result, they may take their business elsewhere.
Delays in product launches: Fixing a bad translation can take time, especially if the mistake is related to terminology or branding. This can cause delays in product launches and other important deadlines.
Costs for fixing and reproducing: A bad translation won't fix itself, and in some cases, it may need complete reworking. This can add significant costs to a company's budget. Add to this the cost of reprinting or republishing materials with the corrected translation, and the financial impact can be significant.
Legal liabilities: In some cases, a bad translation can even lead to legal liabilities. Whether it's an offended social group filing a lawsuit or claiming damage compensation for the consequences of a bad translation, companies can end up paying a high price.
Now that we've seen the potential impact of bad translations, let's look at some real-life examples.
10 real-life examples of bad translation
Below, we've compiled a broad spectrum of examples, from medical and legal to marketing translation blunders. Take them as a learning opportunity to avoid making similar mistakes in your own global expansion journey.
To cement or not to cement: A translation error leads to botched knee surgeries
In 2006 and 2007, a translation error led to a series of failed knee replacement surgeries in Germany. The error occurred when the "non-modular cemented" label on the package of a knee prosthesis was incorrectly translated as "non-cemented," leading surgeons to believe that no cement was needed for the surgery. As a result, 47 people had to undergo two painful knee replacements with months of recovery.
Possible causes:
Lack of subject matter expertise
Lack of editing/proofreading
How to avoid:
When translating medical and other technical texts, always use a translator with relevant subject matter expertise. In addition, consider using a second translator or proofreader to review the translation for accuracy.
Honda's Fitta: Not fit for a family audience
In 2001, Honda introduced their latest car, the Fitta, to the Nordic countries. Unfortunately, they were unaware that in those countries' languages, "Fitta" is a vulgar word for female genitals. The car's ad describing the car as "small on the outside, but large on the inside" didn't help. The Fitta was quickly renamed to Jazz, but not before it had become a major source of embarrassment for Honda.
Possible causes:
Lack of market research
Lack of cultural awareness
How to avoid:
When entering a new market, always conduct thorough market research to ensure that your product names, slogans, and marketing materials are culturally appropriate.
Vicks: A cough medicine with a dirty name
Vicks is a cough medicine that is popular in many countries around the world. However, when Procter & Gamble introduced it to the German market, they ran into a bit of trouble—the letter "V" is pronounced as "F", making the brand name sound like an equivalent of the English F-word. One option was changing the name to "Wicks," but that was a homophone of yet another German slang word with sexual connotations. In the end, the brand was renamed "Wick" for German-speaking markets.
Possible causes:
Lack of market research
Lack of cultural awareness
How to avoid:
When translating brand names, it's crucial to either have someone on board who knows the local language well or hire someone who can do the necessary research.
Orange's "The future's bright": A colorless mistake
In 1994, UK telecom company Orange launched a new campaign with the slogan "The future's bright… the future's Orange." The campaign didn't go over well in Northern Ireland, where the color orange represents the Orange Order, a Protestant fraternal organization. This implied that the future is Protestant—in a country that is mostly Catholic.
Possible causes:
Lack of cultural awareness
Lack of global market research
How to avoid:
When coming up with a slogan that you're going to use on a global scale, ensure that it won't have negative connotations in other cultures. Sometimes, even if no translation is involved, localization is still required to ensure that your message will be well-received.
IKEA's Fartfull: A workbench that caused a stink
In 2005, IKEA released a workbench named "FARTFULL." With the root word Fährt standing for "traveling in a vehicle with wheels" in Swedish, the name made perfect sense. However, in English, the word is obviously a synonym for flatulence, leading to some not-so-fresh connotations. The product was eventually taken off the market, but not before people worldwide had a good laugh.
Possible causes:
Lack of market research
Lack of cultural awareness
Just for the giggles?
How to avoid:
When bringing your local product to the global market, always ensure that your product names will not cause embarrassment or confusion in other cultures.
XBOX's German UI: Bad machine translation for good machine games
When Microsoft released their XBOX gaming console in Germany, they made the common mistake of not carefully translating their store listings and other auxiliary materials. The result was a series of embarrassing translation errors, including one that translated "Save" (in the sense of storing something) as "Save money". This caused quite a stir in the German gaming community.
Possible causes:
Overly relying on machine translation
No or subpar machine translation post-editing
Disregarding the importance of translating auxiliary materials
How to avoid:
When using machine translation, always post-edit the translation to ensure accuracy and fluency, whether it's in-game dialogue or any other material that will be widely seen by your audience.
Brave's Spanish UI: Not worth a bravo
Brave is an open-source web browser with multiple privacy features. However, the translation of its UI into Spanish is somewhat mixed up, with many elements appearing in both English and Spanish.
In addition, many of the translated elements seem to have not been proofread. For example, "Cerca" ("close" as in "near") was used instead of "Cerrar" as a caption for closing a tab.
Possible causes:
Lack of localization oversight/management
Lack of editing/proofreading
Lack of quality assurance/testing
How to avoid:
When localizing your product, always ensure that there is someone in charge of overseeing the localization process. In addition, use proofreaders and testers who are familiar with the target language and culture to check for errors before release.
HSBC's "Assume Nothing": Too catchy to be translated
In 2009, HSBC Holdings launched a new campaign with the tagline "Assume Nothing." However, when the campaign was launched in non-English speaking countries, it turned out just too fancy for usual translation.
The tagline was mistakenly translated as "do nothing" in a number of different markets, causing obvious problems. The bank reportedly spent 10 million dollars to come up with a less ambiguous replacement: "The world's private bank."
Possible causes:
An overly creative tagline that doesn't translate well
Using translation where transcreation would be more appropriate
Lack of localization quality assurance
How to avoid:
When creating a global campaign, either ensure that your marketing messages are simple and easy to translate, or use transcreation to come up with messages that will work in other markets. In addition, always test your localized content before release to avoid embarrassing mistakes.
Mercedes Benz: Don't rush with your brand name translation
Localizing your brand name to Chinese is an art in itself. Due to the large number of identically sounding characters, it's easy to make a mistake that will change the meaning of your brand name completely. This is exactly what happened to Mercedes Benz when it first entered the Chinese market in 2009.
The first translation of their name was 奔死, which literally means "to rush to die." After realizing this wasn't the best message to associate with a car, the brand changed it to 奔驰—"to run quickly (as if flying)."
Possible causes:
Lack of market research
Lack of experience working with character-based languages
Lack of localization quality assurance
How to avoid:
When translating your brand name into a completely different language, especially one based on characters, it's important to spend extra time on market research and to work with experienced localization experts. In addition, always test your localized content before release to avoid embarrassing mistakes.
Amazon's Swedish launch: Making history with mistranslations
In 2020, Amazon made headlines for all the wrong reasons when it launched its Swedish website. The company was criticized for several major translation blunders, including mistaking the Argentinian flag for the Swedish flag and failing to edit its machine translations from English to Swedish.
This led to product descriptions being littered with mistranslations ranging from hilarious to obscene. For example, the word "rooster" was replaced with the Swedish word for male genitals and a frying pan was listed as a "product for women."
Possible causes:
Relying too much on machine translation
Lack of human editing/proofreading
Lack of localization quality assurance
How to avoid:
When launching a website or product in a new market, always ensure that your content is either translated by professional translators or post-edited by humans. In addition, test your localized content before release to avoid any embarrassing mistakes.
Making translation great again: The importance of cultural awareness
When expanding your brand into foreign markets, it's important to put in the necessary research and effort to truly understand the culture of your target audience. What are their religious beliefs? Are they individualistic or collectivistic? What are the dominant political and economic ideologies?
Knowing the cultural and cultural symbols of a foreign target market is critical to making your brand messaging relevant and appealing. We have seen quite a few bad translations here, but there are also plenty of examples to the contrary. Examples where, by carefully embedding the target culture in the message, companies have managed to create very successful advertising campaigns.
Many international companies run into trouble when expanding their brand into foreign markets because they fail to do this. As a result, customers feel like they and their culture aren't respected, and the company is only after their money. This can cost companies millions of dollars when they have to start all over again.
That's why thorough market research and understanding the culture of your target market before launching your brand can be the ace up your sleeve to succeed in today's global marketplace.
Last updated on June 3, 2023.