What Is a Language Service Provider, and How to Choose the Right One for Your Needs?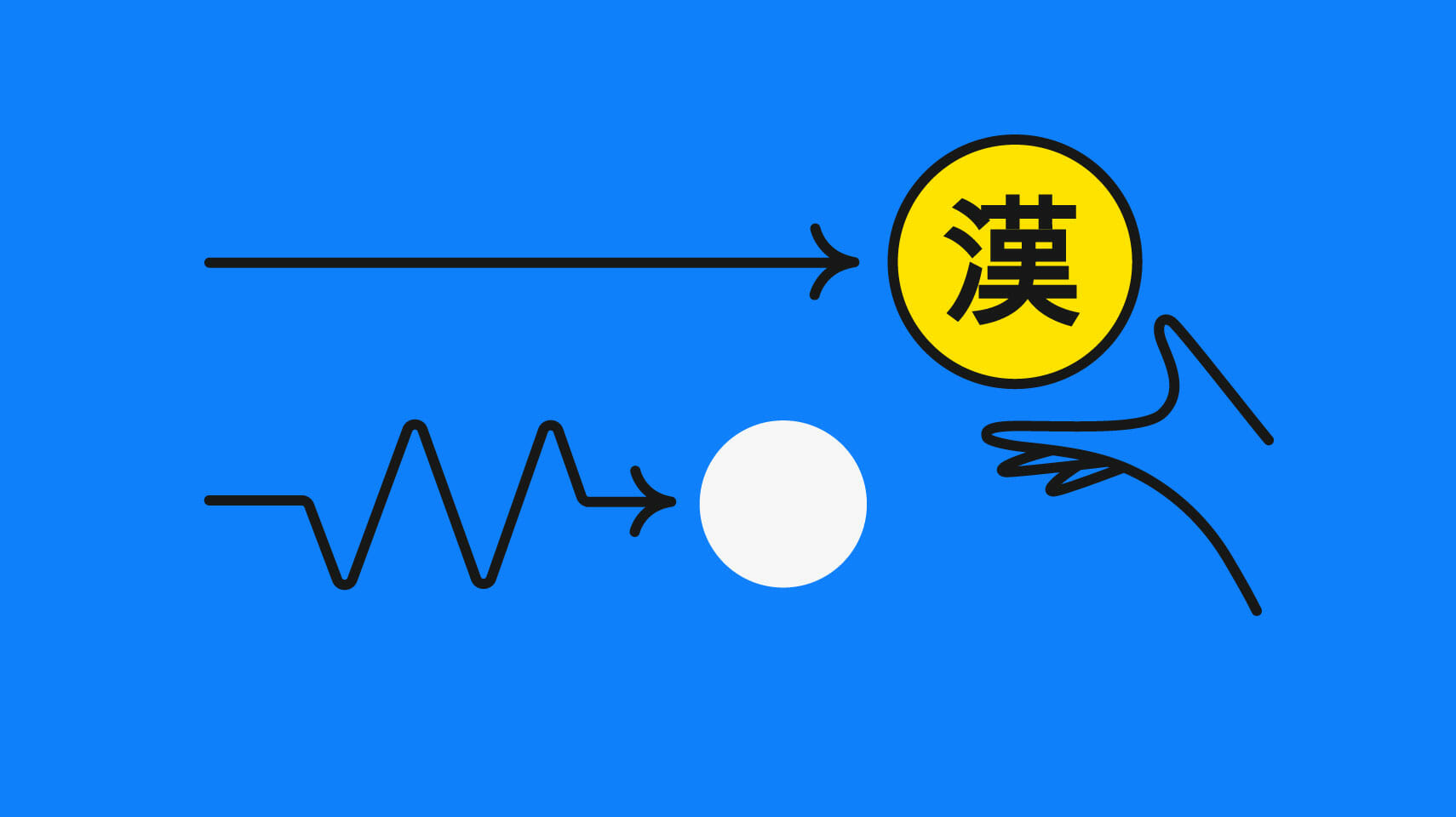 Many growing companies that are seeking to expand globally but struggle with handling multilingual content entirely on their own often think about outsourcing the localization of assets for international markets.
Partnering up with the right language service provider depends not only on the nature of your business and immediate needs but also on your long-term global expansion strategy. What red flags should a company watch out for to prevent pitfalls when taking a product or service global, and how can you determine the quality of localization services?
This guide seeks to clear any doubts you may have, so you can make an educated decision.
What is a language service provider?
A language service provider is an entity that offers services related to languages. An LSP can be an agency, a company, or an individual that has one or a variety of language services on offer. Not every language service provider delivers the same language services. Most LSPs are specialized in a certain range of tasks, usually accompanied by services related to the quality assurance of the same.
Here is an overview of the most important language services:
Translation
Localization
Transcreation
Proofreading
Revision
Evaluation
Machine translation post-editing
Translated segment evaluation
Training in using CAT tools
Interpreting
Language training
Copywriting
Copy editing
Transcription
When you consider all of these elements—and many full-service LSPs offer all of them—the LSP business is really a sophisticated project management business. When a project is in multiple languages, contains specialized content, such as software code or technical documentation, or requires complex formatting, a full-service LSP may be your best option. It is not unusual for an LSP to manage things like foreign language audio recording or training course formatting. This, in turn, requires access to a stable of vendors who may include native-speaking translators with subject matter expertise.
LSPs are key resources for the global marketplace. The scope of the services provided and the size of the businesses vary widely. They can be small firms specializing in a particular language or subject matter or multinational companies serving other multinational large corporations. It is important to find a good match for your particular volume, specialty, and target languages. Smaller LSPs may offer highly personalized service, while larger LSPs can handle large volumes of content in multiple languages.
In a wider definition, tech and software companies that offer products or services closely related to the language service industry are integral to the LSP ecosystems. This stems from the reality in which new translation management systems, computer-assisted and machine translation solutions, as well as AI and CAT tools, are morphing more and more into turn-key solutions.
These platforms or solutions provide features that bring translators, product managers, localization managers, and revisors together and facilitate the provision of language services.
What are the advantages of working with an LSP?
Depending on the language services provided, the LSP will take care of projects professionally and to the highest quality standards. This means the LSP is proactive in providing all necessary information and data. It also means that all internal procedures prone to hold up or impact the timeframe and successful project completion are fully transparent. A professional LSP will openly discuss problems encountered with similar projects in the past and suggest a range of actionable steps to prevent or solve potential issues.
A partner for language-driven requirements can turn into a longtime ally, so it's key to ensure that your ally is up to date on new developments and invests in education and skill development for its staff. The ideal LSP always puts practices into place that cater to more efficiency and better time management without any compromise on quality.
Laying down the criteria for choosing a language service provider
Before you even get down to selection, you need to get straight on what your actual requirements for an LSP are. As a product manager in the global environment, you might be dealing with different offices, different design methods, and different versions of your product in order to address your international consumer base—so efficiency is key). To say that this challenges you to the core while balancing feedback, reporting, and iterations with developers, designers, executives, and other departments, is not an exaggeration.
This means that when you go hunting for your ideal localization partner, you have to decide on what you truly need to implement the right localization strategy for your business. Not everything will be perfectly matched for everybody. Your future LSP should fit you like a good pair of jeans or your favorite sneakers. You want a provider that has a good structure for meeting your needs, is resilient in challenging situations, and relies on the best resources to work on your content. Overall, you need a provider that does not add more to your plate but frees you from pressure and time.
How to choose a language service provider?
In order to ensure your product's success on a global scale and therefore lay the proper foundation for the success of everyone involved in the process up until launch, many characteristics that are required for your team and your internal processes will apply to your search for finding the right language service provider as well.
What languages will you need? Which markets do you serve?
This is an important question, as it helps you determine whether a single LSP can meet your needs. Even if you plan to launch in the majority of global markets, one LSP is often enough. However, if you plan to truly go global, you might want to think about distributing localization orders to different LSPs who specialize in certain target languages or domains—say, sports translation services—or simply ask your potential LSP about their ability to cover additional languages or subject matters.
Which workflow have you implemented?
If you have implemented a specific workflow—e.g., waterfall, agile, continuous, etc.—you want to make sure that your future LSP knows how to handle that workflow and how to adapt to preferred communication flows for handling requests and orders as well. If you employ continuous localization, your LSP should, at the very minimum, be able to handle and sort all new content in the preferred time frame and deliver it back to you in the preferred formats.
How much content do you produce per day, week, or month?
Most translators work with a variety of clients and can handle a specific number of words per day/week. Taking that into consideration, you should ask any LSP you are interested in working with, how they can guarantee that your volume is being handled by as few translators as possible (in order to ensure consistency), the presence of native speakers and experts in the field (to ensure time necessary for the translation and revision is the shortest possible time) and the use of translation management systems (TMS) that provide translation memories, term bases, and glossaries.
If they love to put the cherry on top of the cake, they will be working with a TMS that even allows for contextualization (e. g., with screenshots), direct communication between content producers and translators, and extraction of new content over the old in updated content versions to ensure efficiency and minimization of risk for errors and omissions.
Will you roll out in specific markets first?
If you are planning for a joint launch in all markets, your LSP will have to manage your localization differently. This means more content needs to be ready simultaneously, more resources need to be monitored and good communication needs to be in place. Your dedicated localization manager (or team) at your future LSP should be able to explain exactly how they deal with such a challenge and how they ensure that there is no potential loss of quality or increase in cost.
Can you do QA in-house, or do you need it outsourced as well?
If you have the possibility to handle QA in-house with your subsidiaries in the respective markets, you might want to look into the possibility of not outsourcing the final revision. Instead have a colleague, who is a native speaker, do a final revision (this particularly applies when there are big cultural gaps to bridge and you have no clue what is appropriate in the cultural context of your target market). This allows you to involve your non-domestic team already and also to have real feedback on the quality of your LSP. If that is not an option for you, you can look into outsourcing final revision and QA to an LSP that is different from the one producing the localized content.
What programs and source file formats are you working with?
If you are working with state-of-the-art software and tools, but your future language service provider is still not ready to process anything other than .xls and .doc files, they might not be a good fit. Being up to date with file formats, formatting in general, and knowledge of programming languages, for example, to separate code from content in a worst-case scenario can be a challenge for some LSPs. If they value their craft, they will at least implement the use of programs that can take care of format conversion and re-conversion, without producing errors or breaks in the layout.
The LSP that is a good fit for you will not only know what file format you are talking about, but it will also explain to you exactly how they ensure that your files stay intact and are not compromised in any way during the localization process. Don't be afraid to reject an LSP if you have the feeling they are not equipped with the necessary technical know-how to handle everything well.
Do you need a lot of context-based translations or is your content self-explanatory?
What kind of content do you need to be localized? Is it technical? Does it leave a lot of room for interpretation? Is it very suggestive or rather straightforward? Will it be addressing native speakers only or will it aim at a consumer base that is mostly comprised of second-language speakers? Whatever the answer to this question, if your LSP uses a TMS that allows for in-context translation through screenshots and discussions between translators and product managers or content producers, you can relax and watch as the magic unfolds. Otherwise, you will need to ensure in your revision and QA stage that all content has been translated correctly given your context. This would add more time, cost, and potential headaches. So, if you can, better avoid it.
In a perfect workflow, how quickly do you need the localized content to be ready for publication?
This is kind of a tricky topic. You might have found a small or mid-sized LSP that checks all your boxes, but they might not be able to deliver the content as quickly as you need it. There are two possible answers to this dilemma. Either you completely let go of the idea of working with an LSP this size and revert to one of the big players, that is able to deliver as you wish (smaller businesses rely on fewer resources and thus cannot provide the same volume in the same amount of time).
Or, if you really feel comfortable about the idea of going with a smaller provider because everything else is exactly how you want it, you can consider extending your time frame in order to adjust to their capacity. This will work only if your internal timelines allow for it, of course, but it could be worth it. A lot of smaller LSPs often get undervalued. However, they can oftentimes produce excellent quality at lower costs because their operating costs are not as high.
How frequently do you plan to update content or publish new content? What are your plans for scaling?
If you plan on frequent updates and new content production for your product but don't need high volumes and only a few languages, then a medium-sized language service provider might be a good fit for the long term. However, if you constantly produce big volumes and need many languages covered, then it might be difficult for any LSP to ensure it has the same dedicated translators working on your content all the time; unless they are able to put their in-house resources on the tasks (instead of relying on freelance translators). Scaling is a difficult task. You should try to go with the flow as much as possible, but it doesn't hurt to ask any candidate trying to get your business to explain to you how they handle scaling and how they can ensure the quality stays consistent when the operation grows.
How are quality and time issues handled? How do you define service level? How does payment work?
Last but not least, you need to look at potential conflict and how that will be handled between you and your future LSP. Are they straightforward about it? Do they avoid talking about it? Do they have a legal framework in place that explains the definition of service level and which steps you need to follow if you are unhappy with the quality? What happens if they do not adhere to the timeframes you discussed? And how does payment work? Do they hold money in escrow? Also, do not forget to ask how they deal with payment for their translators. Do they release payment soon after project completion, or do they withhold payments to their translators for specific reasons? A mature LSP will not flinch when facing these questions. They will keep everything transparent. Your success is their success.
How can you know if you have found the right LSP?
The right localization partner for your needs will put your mind at ease and turn hassle and pressure into a non-existent threat. You know that you are a perfect fit if the provider understands your requirements clearly and is not afraid to answer all of your questions and concerns. Furthermore, they will be able to respond quickly and in a transparent manner when issues arise or extra workload needs to be covered.
A strong LSP will be using cutting-edge localization technology, will be able to work on a wide range of file formats, and will have localization automation in place to ensure the competent handling of your data. Your future localization service partner will also be familiar with agile and continuous workflows and be able to integrate their tools flawlessly with your tech stack. On top of that, the LSP you are looking for will have a proper QA process and a vetting system for translators in place. From day one, your future language service provider will be a key asset in expanding the global footprint of your business.