Phrase and beyond
How Growing Companies Unlock Opportunity with Powerful Phrase Features
A closer look at key features of the Phrase Localization Suite. Learn what each of them adds to the localization experience, and why our customers love them so much.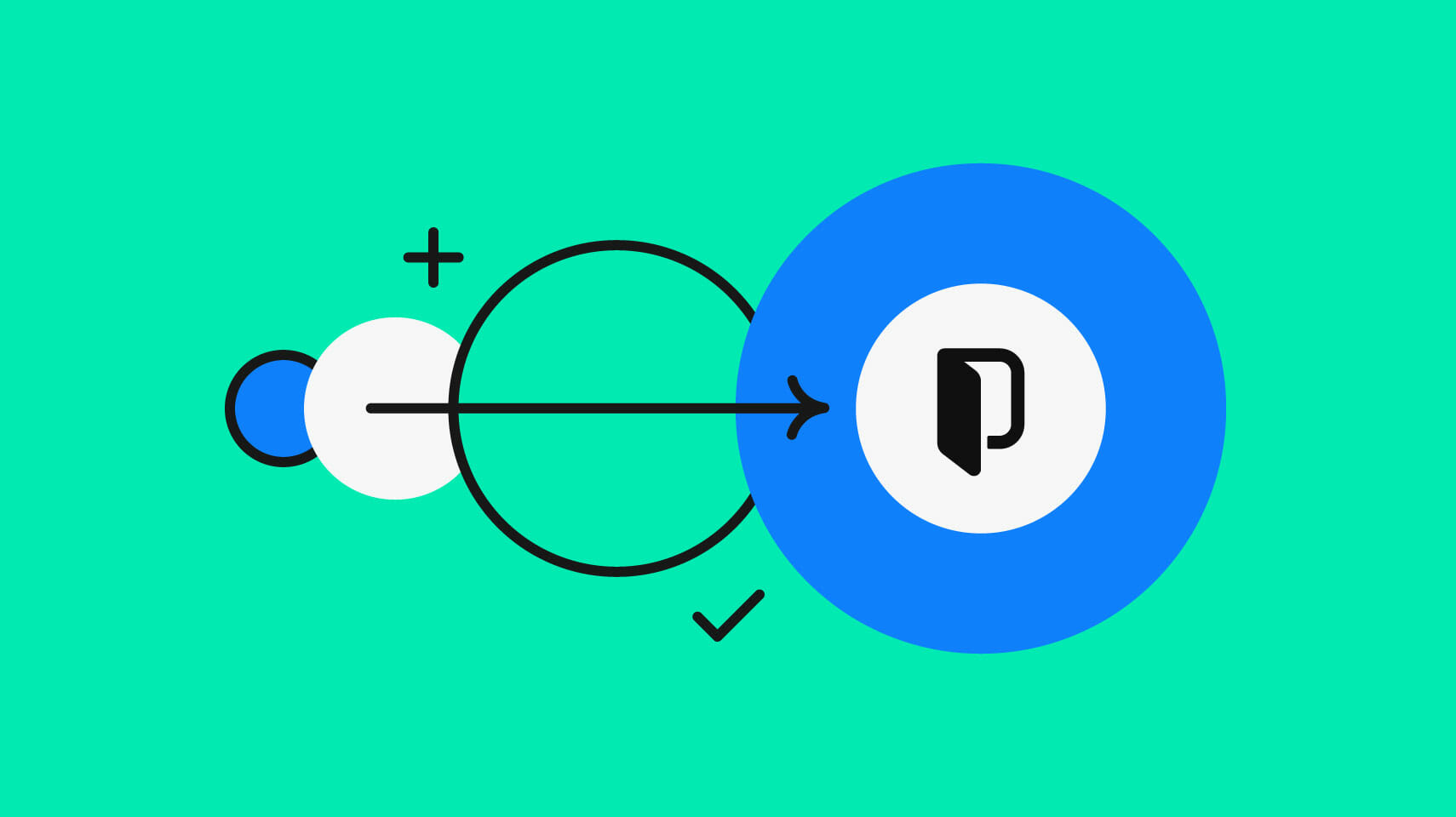 Have you ever played Need for Speed? It was a pretty popular video game franchise in the 1990s and early 2000s. I remember playing it on my PC when I was in high school, and there were some pretty challenging missions—especially when overtaking rival racers.
I'd argue that localization is no different. Just like racing cars need a pit stop to keep their engines running, localization projects need to be able to maintain efficient workflows so that they can compete with the software industry's top players.
Let's take a closer look at 4 core features of the Phrase Localization Suite, the most comprehensive localization solution on the market: We'll see what each feature adds to the localization experience, and why our customers love them so much.
Speeding up the translation process
One of the most common localization obstacles that companies face is the sheer amount of time it takes to translate all of their content into multiple languages.
Phrase's pre-translation feature, through a combination of machine translation and translation memory capabilities, makes this process faster and simpler. Pre-translation works by automatically translating new keys, locales, or files in just a click, so all that is left for translators to do is review and fine-tune.
See below how our customers use the pre-translation feature, and what they have to say about it.
komoot—a route planning app to experience adventure worldwide
komoot is an app designed for cyclers, mountain bikers, backpackers, and hikers that allows them to plan their routes, discover new ones, and navigate their chosen path.
With Phrase, komoot has localized its website into German, French, Italian, Spanish, and Dutch. Now, outdoor enthusiasts from all these countries can turn their next experience into an unforgettable adventure.
Phrase's pre-translation feature has saved komoot's localization team a lot of time and increased their translation turnaround speed. As Craig Taylor, Copy Team Lead at komoot, puts it:
The pre-translation feature plays an integral role in our localization process. It helps us add new translations a lot faster as it prefills large amounts of copy automatically. Since using pre-translation, we have implemented 4 new languages. And for every new language added, we've saved around 6 weeks of time thanks to pre-translation.
Ventura TRAVEL—a global network of experts creating branded travel services
Ventura TRAVEL is a leader in creating, launching, and supporting highly specialized, individually branded travel services. The company works with passionate travel specialists by providing financial, IT, and marketing support, so they can focus on sourcing interesting experiences, destinations, and activities.
With Phrase and the pre-translation feature, Ventura TRAVEL has been able to add 4 new languages rapidly—German, Spanish, English, and French—allowing them to enter new markets a lot faster. In the words of Abner Tellez, IT Developer at Ventura TRAVEL:
The pre-translation feature is a great time-saver, especially when launching new languages. We only review already translated copy and make adjustments instead of starting the translation from scratch.
Scaling and organizing localization projects
Idle time is wasted time—and localization projects are no exception to this rule. It is essential to maximize the output of every minute spent on a localization project while keeping an eye on costs at all times.
Phrase's jobs feature helps language service providers optimize their projects by splitting them into tasks that can be distributed among several localization specialists.
When product or localization managers upload files with the jobs feature, they are able to:
Assign tasks to different team members, with briefings and deadlines
Ensure everyone knows what to do
Reduce idle time through automatic notifications that a task is needed or ready
Track project progress and deadlines at a glance, in real-time, through reporting and statistics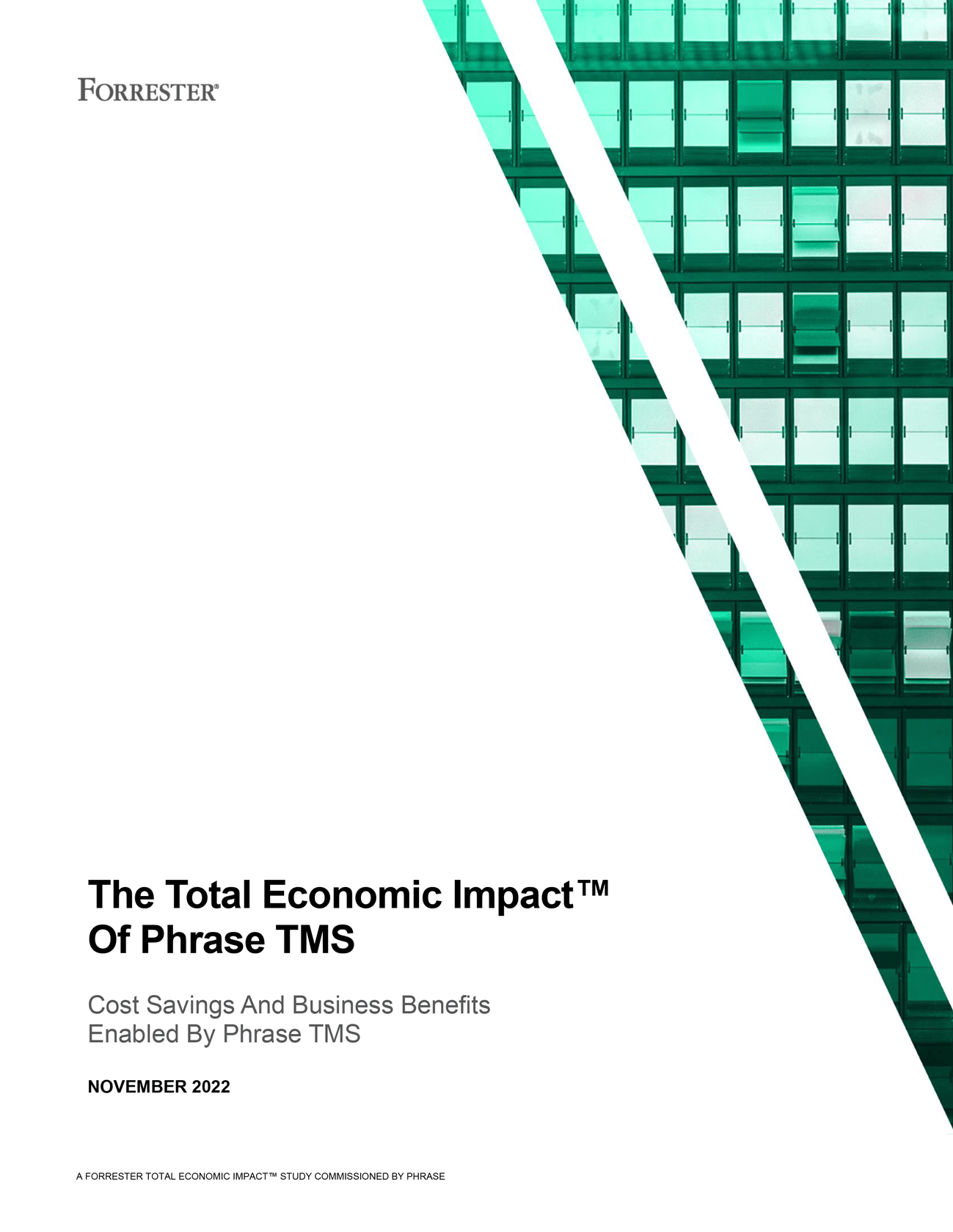 Forrester Consulting
The Total Economic Impact™ (TEI) of Phrase TMS
Find out the potential cost savings and business benefits enabled by Phrase TMS—with this study by Forrester Consulting.
Let's see what Lyst, the largest global fashion search platform, has achieved by using Phrase jobs.
Lyst—a global platform to browse the world's most stylish brands
Lyst is a site where more than 150 million shoppers browse the products of over 17,000 of the most sought-after brands and stores.
Lyst uses a proprietary data engine to provide a highly personalized shopping experience for each customer. High-quality localization is part of the Lyst commitment to customers, which is why the localization team has been using Phrase to localize its website and mobile application.
With Phrase's jobs feature, according to Enrique Quilez, Localization Manager, Lyst has been able to foster true collaboration between their 14 translators and increase productivity significantly. 
Increasing translation quality
Without proper context, software localization can be difficult, time-consuming, and error-prone.
Phrase's in-context editor (ICE) is a powerful tool that allows translators to translate website content by browsing the page interface. This results in higher quality because translators have context at their fingertips as they edit the text.
The in-context editor, which can be integrated within almost any web application, eliminates the need for manually adding screenshots, briefings, and long descriptions, as it provides a live preview of the website to be localized.
Our customers are great enthusiasts of the ICE feature. Ventura TRAVEL and komoot, for example, who we've quoted speaking highly of our pre-translation feature, are also excited in-context editor advocates.
As Abner Tellez, IT Developer at Ventura TRAVEL, puts it:
The in-context editor is the main reason we chose Phrase. It's a key feature that is widely used in our company because it provides great context and makes translation much easier. Working with the in-context editor has certainly decreased the delivery time for translations.
Craig Taylor, Copy Team Lead, at komoot follows a similar approach:
The in-context editor is a fantastic tool that we use on a weekly basis. It provides great context and enables us to write copy that is not just accurately translated but also looks great on the website. Moreover, using the in-context editor cuts down on the manual tasks of adding screenshots and descriptions. In total, it reduces our overall workload by up to 25%.
Ensuring transparency and improving consistency
Doing away with manual processes and automating localization projects from start to finish can help ensure transparency, save time and costs, and increase consistency.
That's exactly what Phrase's review workflows have been designed to do: Whenever translators need to review or approve translations, the system first automatically marks the content as 'unverified' and then sends automatic notifications to the relevant team members.
This might be because:
The source text has suffered modifications
Pre-translation has been used to translate new content that needs verification by a human translator
You want to ensure that a proofreader checks if everything looks good before sending the content to production
The review mechanism can be either basic or advanced:
Basic review workflow: It allows you to send automatic alerts to translators every time the source text changes, so they can update their translations accordingly.
Advanced review workflow: It is similar to the basic one but provides a more complete review cycle that enables you to get feedback from reviewers before publishing or releasing the content that has been translated.
How quality control can improve a brand's perception
Remember we mentioned how Lyst has been using Phrase to localize its website and mobile application?
Well, the review workflows have allowed them to provide top-notch content to each target market as a result of it being under constant scrutiny by translators and reviewers.
This is a critically important step, as it shows a brand's commitment to its customers and reinforces its image of quality and reliability.
In the words of Enrique Quilez, Localization Manager at Lyst:
With Phrase we have a highly personalized workflow and benefit from the best translation quality. Our translators can now improve each others' translations easily within Phrase and act as the final quality control.
All in all, software localization is a much more streamlined process when using a platform like Phrase. It's not just about efficiency and cost savings; it's also about ensuring maximum translation quality that will better the user experience for each language. If localization were Need for Speed, Phrase would put you in the driver's seat, giving you the power to rule the road from start to finish.
Speak with an expert
Want to learn how our solutions can help you unlock global opportunity? We'd be happy to show you around the Phrase Localization Suite and answer any questions you may have.
Last updated on June 22, 2023.