Translation management
How to Start a Translation Career: A Guide for Students
Building a successful translation career requires a great deal of commitment. Get to know all the secrets, tricks, and tips on becoming a top-notch translator.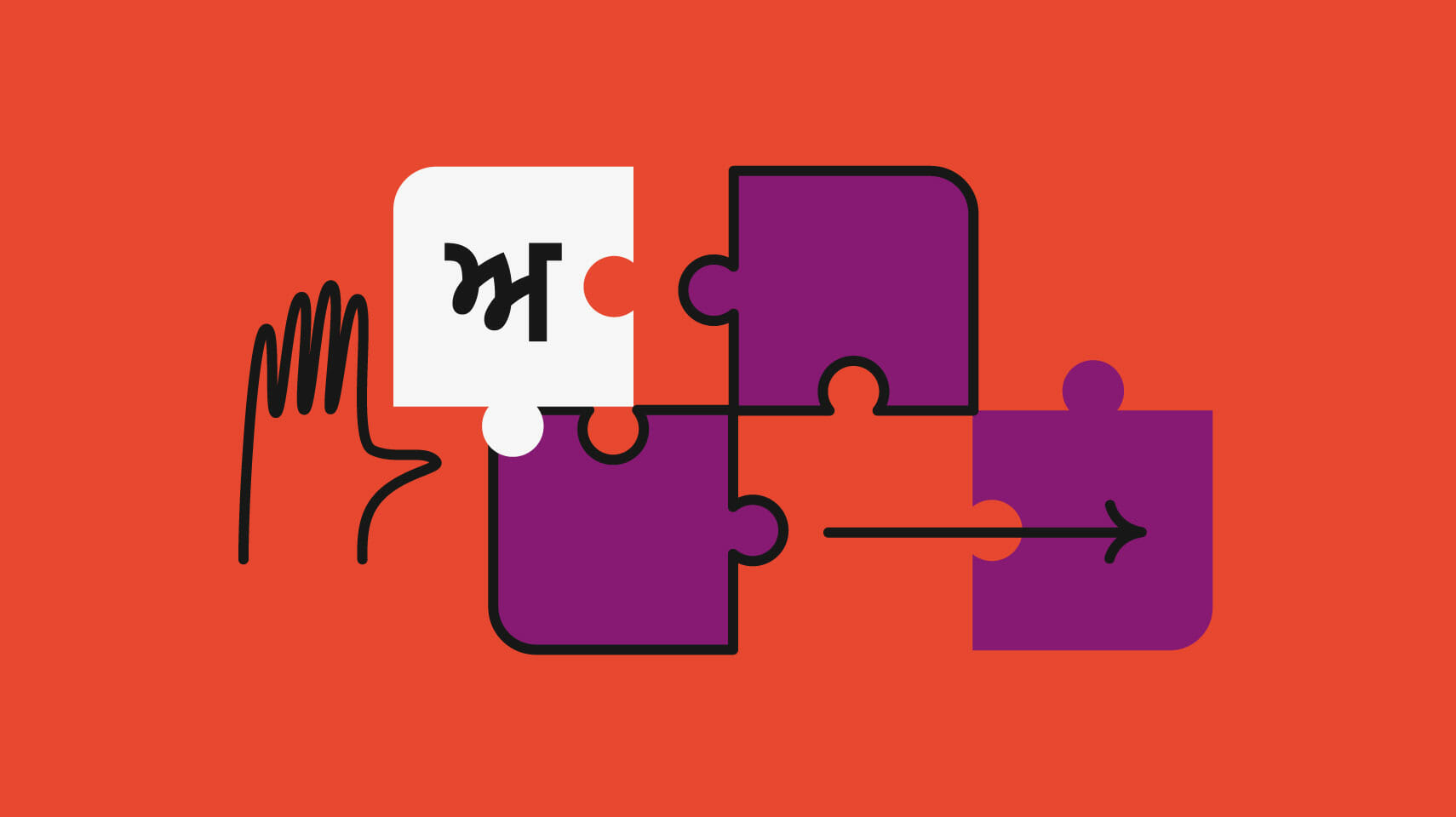 The language services market has doubled in size over the last 10 years—from $28.34B in 2011 to $56.18B in 2021. This makes a translation career not only fulfilling, but a potentially lucrative career option for students and recent graduates.
Becoming a successful translator requires more than speaking two or more languages, a reality also endorsed by Univ.-Prof. Dragoș Ciobanu, Professor of Machine Translation and Computational Terminology at the University of Vienna.
In his previous role of Associate Professor in Translation Studies at the University of Leeds, UK, and in his current role at the University of Vienna, Prof. Ciobanu welcomed the opportunity to join the Phrase Academic Program.
The reason, according to him, was very simple: He is a long-standing advocate of exposing trainee translators to authentic tasks involving the wide range of translation technologies used in the industry. We asked for his insights into what it takes to build a successful translation career.
What makes a translation career?
Being successful as a translator depends on many factors. First and foremost, the language combination a translator decides to work with can forecast how much demand there may be for translation services.
According to Prof. Ciobanu, sometimes, it may be easier to find in-house project management jobs than in-house translation jobs. That's why students should think strategically and tactically about their language choice.
Moreover, the professional setting a translator gets involved in can be decisive for the type of translation needed. Some prefer working at a government institution interacting with the international community, others at an enterprise on track for global growth.
At the same time, a career as a translator is attractive for many who appreciate the flexibility of working as a freelancer from anywhere and at any time. This kind of autonomy allows them to decide on (almost) every aspect of their translation career from the start.
No matter what path they choose, translators should always look out for opportunities to grow. Prof. Ciobanu puts a lot of emphasis on the translator's innate drive to learn: "Those happy to go beyond their comfort zone and be professional in every circumstance will always be in high demand, regardless of the industry involved."
What does it take to become a translator?
Becoming a translator takes both talent and perseverance to be truly successful. Prof. Ciobanu confirms that he'd "never had a student who was genuinely keen, made the most of their training program and professional networking opportunities available to them, and didn't have a job or a promising freelance career before graduating."
Since in-house translation jobs can be scarce, translators often work on a freelance basis. This often requires being proactive and mastering networking skills in order to find opportunities and build a career.
"The number of professional associations actively welcoming trainee translators—at local, national, but also international level—has grown a lot in recent years. It has never been easier to connect with other members of the language services industry, learn about the latest trends and the knowledge and skills most in demand, see how various domains and language pairs have been impacted by the rise of machine translation, and generally work on a strategy to join the industry," argues Prof. Ciobanu.
What to study to become a translator?
There are several things that young translators starting their careers need to bear in mind if they're hoping to be successful.
Market and CAT tool knowledge
According to the European Language Industry Survey 2020 (ELIS), new graduates are still seen as lacking market awareness and process knowledge when it comes to translation services. Likewise, almost half of the language service companies surveyed scored translation technology skills in graduates as insufficient or non-existent.
It goes without saying that any translation work would require impeccable language skills, excellent cultural knowledge both on the source and target side, alongside a deep understanding of the latest technologies and market trends. It's therefore worthwhile to invest in all three from day one. Leveraging technology will not only ensure that your translations are accurate and error-free, but it can also save you time by automatically translating text that you've translated before.
Rather than seeing yourself as the most important piece of the puzzle, a more useful perspective comes from becoming familiar with translation and localization workflows from start to finish, as well as the key players impacted by your work.
Such workflows involve lots more contributors than some translators imagine: Localization managers, terminologists, other translators, revisers, or designers are just a few of the additional roles that depend on individual translators completing their work on time. This enables them to continue working on a translation or localization project.
Focused domain specialisms
Translators never work in a vacuum. Oftentimes, you'd need to translate the latest findings and reports in a certain industry. For example, if you provide medical translation services, you should follow scientific breakthroughs in medicine on a daily basis. This specific knowledge will guarantee that your ability to deliver the message in the target language is on point.
Prof. Ciobanu recommends students to focus on one field of study initially, and then add to it as their career progresses. Choosing your niche will depend on many factors—from your personal interests to market demand. The ELIS survey reports that some of the highest-growth industries are manufacturing, life sciences, and software. On the other hand, retail, publishing, and the public sector show some slowing trends.
Understanding client needs
This might not sound like the most intuitive thing to study, but it's crucial to being a successful language professional. Regardless of whether you work as a freelance translator or you're employed in-house, understanding the needs of your customers will ensure that you always deliver a high-quality end product.
This requires asking great probing questions, as well as doing your own due diligence at the outset of the project. There's a difference if you work directly with a client or you're hired via an agency. When you have direct access to the client, make sure you ask for clear instructions and don't be afraid to challenge them if something doesn't make sense. Sometimes, clients might be misguided, and it's your job to offer the best solution without being rude or patronizing.
Language service providers (LSP) usually do this for you and have a clear understanding of the client's needs. However, make sure you read the fine print in your contract on what happens in case of customer dissatisfaction. If you're the only one held responsible should a customer complain or be unhappy with a product, then you might be better off finding another translation agency to work with.
Likewise, aim to translate as if there were no reviser, proofreader, or editor on the other end to check your work. Different translation agencies have different revision and review standards, as well as feedback cultures. While some might not even do the minimum amount of revisions agreed on with their clients, others might do a mere spell-check rather than a detailed text revision. On the other hand, clients themselves can be swept up by the latest technological hype, expecting computers to perform better than humans on every task. Don't feed the hype by delivering sloppy work! Quality, as defined by the project brief, should always be your top priority!
How to become a translator?
According to the ELIS survey, about 40% of those entering the profession have done so after having a previous career in another field, while 44% became translators immediately after graduating in translation and interpreting studies.
In general, a translation career has no age barrier to enter, and past experience in another industry can be an asset in your role as a translator. At the same time, this doesn't mean that providing translation services is accessible for all. Some of the best-known ISO standards in the translation industry include very useful suggestions on the training and/or experience required from linguists in order to deliver a high-quality product.
Overall, a translation career requires a lot of dedication and investment in time and resources to learn your target languages, master the source and target cultures, as well as your domain specialisms, set yourself up as a business, and learn the latest language technologies.
Connect with the wider professional community
Both interpreters and translators depend on their wider network to find clients and stay up to date with the latest developments in the industry. If you're thinking about becoming a translator, it's a good idea to follow the best translation blogs and find the local and national organizations available in your community to learn their professional codes of conduct. These communities often exchange ideas, opportunities, and provide advice to fellow translators. So make sure you're an active member of the community.
Social media is also a great place to connect to other translators where you can ask questions, network, and even find new job opportunities. Proz.com, for example, is a dedicated community and workplace for language professionals where you can create your own profile and start looking for jobs. Several Twitter accounts—like TranslationTalk—or hashtags, e.g., #xl8, #t9n, #l10n, will open up a world of useful insights into (alongside passionate debates about) the industry.
If you're a fan of podcasts, you can easily find relevant ones, starting with GloballySpeaking. Also, initiatives such as Translators without Borders or Translation Commons are a great way to gain more experience while giving back to the community.
"While these diverse sources of information make it challenging to stay up to date without feeling you're missing out on something, somewhere, you also need to keep in mind that the information you access is not always applicable to your linguistic and cultural context. So keep an open mind and always look out for useful suggestions, but at the same time, don't feel bad if a guest speaker's view of the industry or accomplishments make you feel rather inadequate—there is always much more to every story and your work still matters," Prof. Ciobanu adds.
Finally, it's important to keep investing in yourself and your knowledge through courses, webinars, and industry conferences. Aim to always compete with quality rather than price. To stay competitive, and still keep your rates where you want them to be, make sure you leverage language technologies that can speed up the translation process. This will save you and your clients time and money.
Many computer-assisted translation tools (CAT tools) and machine translation software also come with linguistic quality assurance features to help you deliver as accurate translation output as possible: "At the same time, in the age of data and analytics, make sure your translation tools help you make a convincing case for working in one environment, with a specific tech set-up, than in another; meeting the required quality standard also depends on where and how we work!"
How can a translator stay competitive in the long run?
Successfully graduating from a translation program and getting your first client is only the stepping stone to a successful translation career. Many translators are self-starters who aren't afraid to challenge the status quo but also challenge themselves and their own knowledge.
Prof. Ciobanu shares these quick tips on how translators and localization specialists can stay competitive in the long run:
Keep investing in your domain specialism
Regardless of your target language, you need to stay abreast of the latest developments in your areas of focus. Attending meetings with your local special interest group or industry-specific conferences will keep you informed of current achievements and trends that can be relevant to your work as a translator. It's a good practice to attend at least one industry conference per year, so check with your associations or network to find what's available.
Likewise, taking relevant MOOCs can enhance your technical and linguistic know-how, which can help you maintain high standards throughout your career. Other than online courses, translation management technology providers like Phrase offer formal training through certification programs and on-demand webinars packed full of useful information about the latest trends in language technology.
Follow thought leaders
In line with the previous point, make sure you subscribe to newsletters from key thought leaders in the industry to get a wide scope of understanding around what's going on. You have many options to choose from—from the Phrase Newsletter and The Tool Box Journal to industry news aggregators such as Slator. If you have some budget to invest, it's worthwhile subscribing to the Multilingual magazine, one of the leading print sources of language industry news, events, and trends.
Build your brand
Social media plays a big role in how we perceive and interact with others. This is especially true for freelancers who often need to invest in building their own brand before they can become thought leaders in their industry. Leverage different social media channels to share relevant news and updates with your community and potential clients. This can help you build your credibility and find new work opportunities.
Always practice critical thinking
The translation services industry abounds with fads claiming to be the "next big thing" in translation. Take this news with a grain of salt and always do your own research to find out what works and what doesn't work for you and your clients. Do the same for any new technical developments, and see if they add any real value or are just using a buzzword that might disappear overnight.
A successful translation career requires a lot of commitment and inquisitiveness from the translator in order to last the test of time. Language professionals, and translators in particular, need to remain open to change and always keep learning and upgrading their knowledge. They need to welcome constructive criticism and avoid forming strong opinions that can interfere with their work. Translators thrive in communities, so a spirit of knowledge sharing and goodwill is key.
Finally, don't take yourself too seriously, but remain absolutely professional when it comes to delivering to your clients. Follow these steps and you'll be well under way towards building a strong translation career.
Last updated on September 20, 2023.