Phrase Launches New Partner Program
January 19, 2023
Phrase expands its ecosystem by partnering with leading technology companies, system integrators, and more strategic channel partners.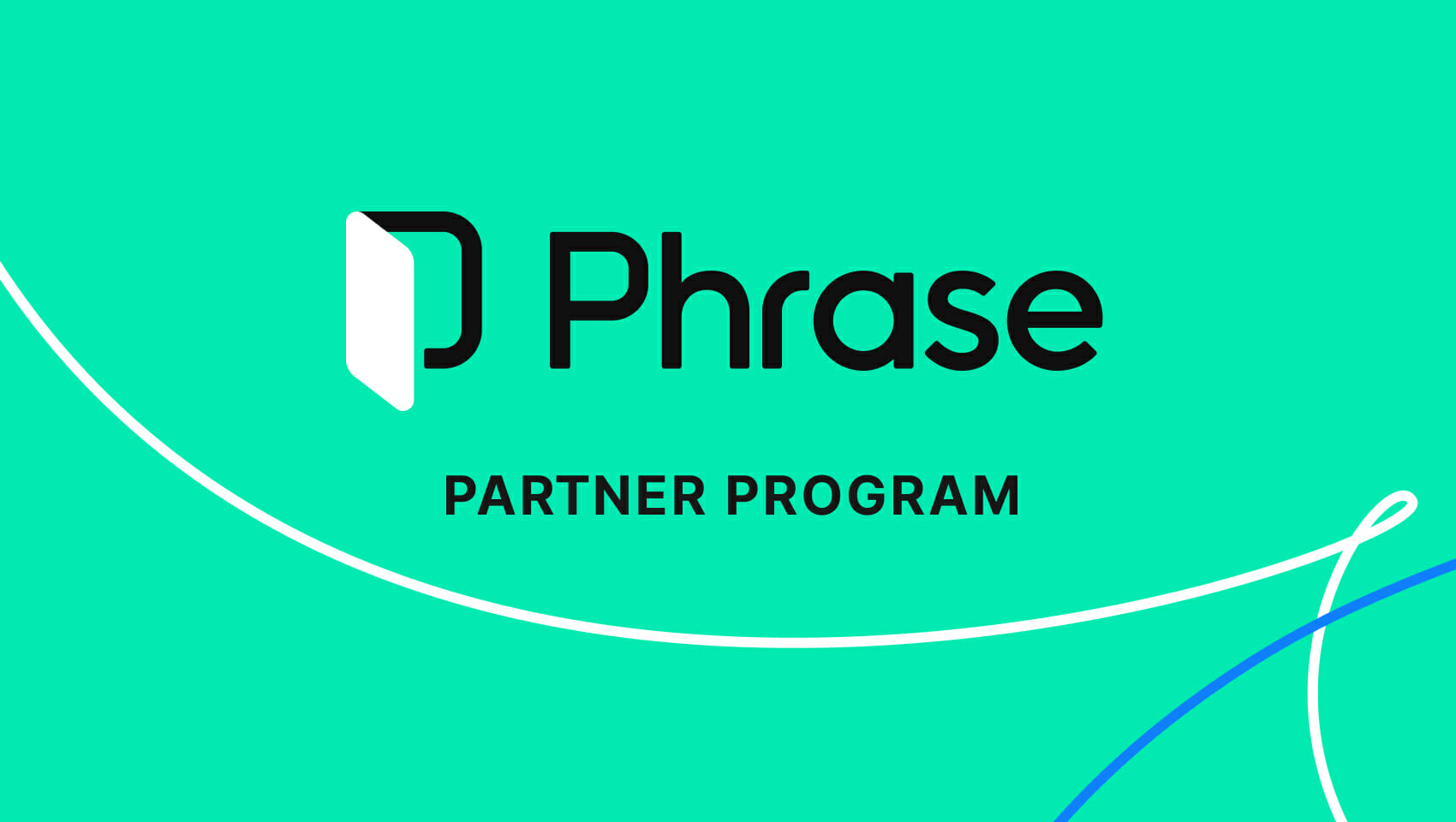 Boston, MA, USA, January 19, 2023 – Phrase, the global leader in cloud-based localization technology, today announces the launch of its new Phrase partner program. The program is designed to expand Phrase's technology ecosystem and network by strengthening and growing partner relationships with leading technology companies, system integrators, and more strategic channel partners to ensure daily, impactful global reach. Phrase's mission is to open the door to global business by providing everyone access to the content they need in the language they speak, and the new program is one of the key initiatives to fulfill this mission.
"At Phrase, we truly want to push the boundaries of language technology through automation and machine learning to power high quality, scalable, and fast localization for teams of all sizes. Our new partner program will better enable our customers and partners to leverage Phrase within their organizations and drive global growth," commented Jessie Newall, the new Head of Channel and Partnerships at Phrase. Newall is spearheading the partner program's global expansion and execution. 
Phrase has a strategic commitment to vendor neutrality and provides customers with the widest choice of systems and technology. The new program offers two partnership pathways: channel and technology. Each pathway is geared to specific partner types.
The channel pathway

equips partners to better consult, support, and service their customers on complex localization use cases. From day one, channel partners are able to leverage Phrase's sales, technical, and marketing teams to build comprehensive localization solutions and bring more value to their customers.

The technology pathway

allows partners to access its open API and further expand their technology ecosystem. Phrase provides detailed technical documentation and maintains the highest level of expert support–eliminating the guesswork and streamlining the integration process. 
Phrase anticipates rapid ecosystem and feature set expansion with the new program—while creating additional opportunities, referrals, and value-added technology services for its partners. 
The program is open to language service providers, digital agencies, procurement solutions, system integrators, consultancy agencies, CMSs, marketing automation, BI, help desks, QA, ERPs, CRMs, MT solutions, and more. Organizations can apply to the Phrase partner program to join Acolad, Paligo, Dyspatch, Actum, CaptionHub, and more and become part of the growing Phrase Partner ecosystem.
About Phrase 
Phrase is a cloud-based localization solution that enables organizations of all sizes to open the door to global business through advanced automation and a broad variety of integrations. The Phrase Localization Suite is equipped with the leading translation management system, a specialized platform for software and digital products, and it supports 500+ languages, 50+ file types, 30+ machine translation engines, and 50+ integrations. The enterprise-grade suite enables users to drive growth with a connected ecosystem of tools. Organizations like Uber, Shopify, Volkswagen, and thousands of others trust in Phrase and accelerate their global growth by giving people the content they need, in the language they speak.