Localization strategy
The Complete Guide to Localizing for China (Part 2)
There is no way around app localization if you envision running an app in the Chinese market. Make sure you are ready with our ultimate guide!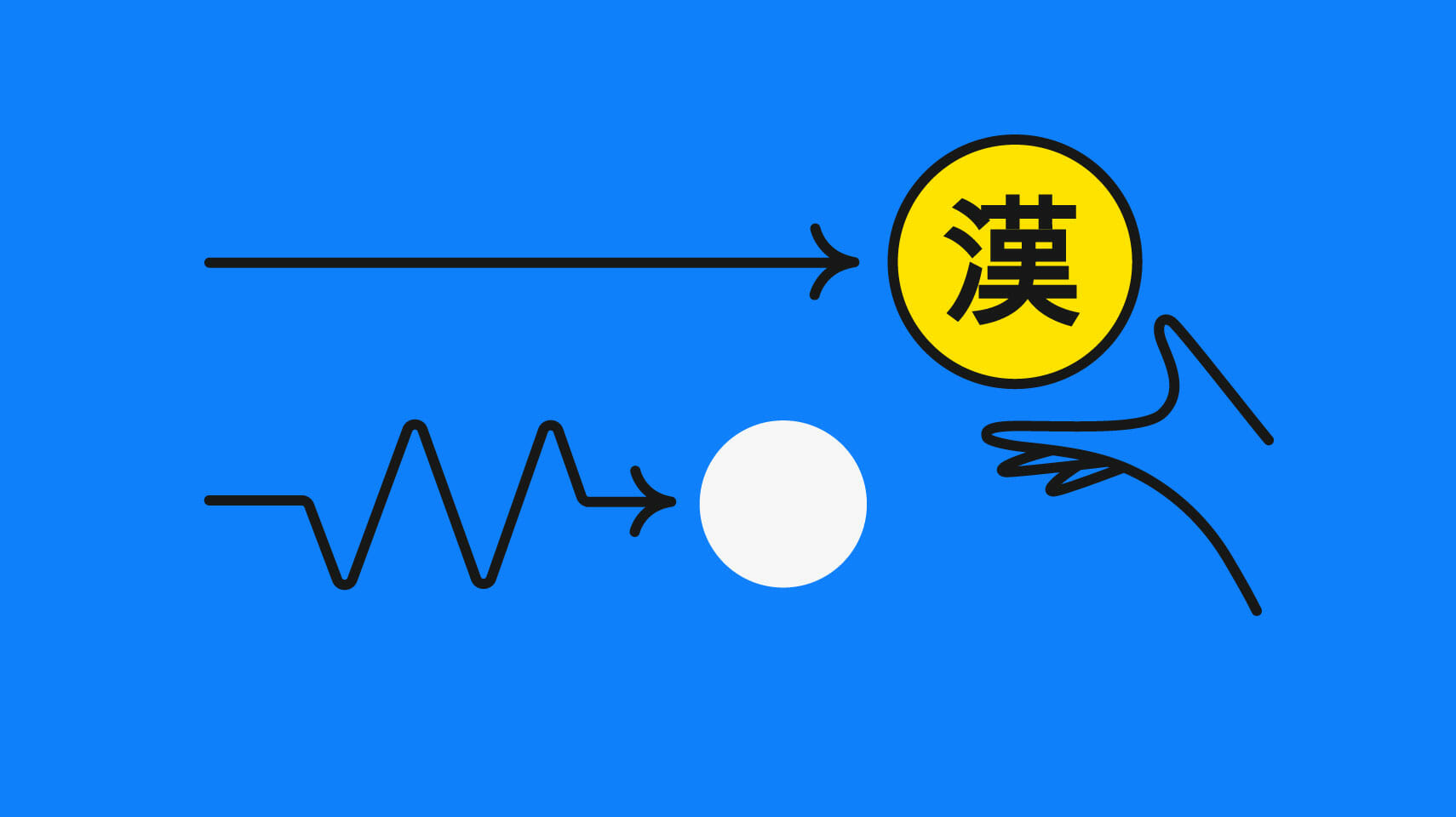 Welcome to our second part of our beginner's guide to app localization for the Chinese market. In case you missed the first part, you can catch up easily here. Now let's dive right into it:
Implement local payment methods
Western payment methods, such as credit cards, are rarely used in China, so you need to adapt to local tools. Besides, in-app payments with mobile carriers (China Telecom, China Unicom, and China Mobile), Alipay and WeChat Pay are the two most popular mobile payment methods in China. They work with several app stores and can easily be integrated in your app.
However, Alipay and WeChat Pay aren't the universal solution in terms of payment methods, especially if you localize a game. With hundreds of app stores on the market, you may find yourself in the position of integrating different payment solutions, to match store requirements. In this case, you'll have to integrate a different billing SDK every time you list your app in a new store that doesn't accept Alipay or WeChat Pay.
Crossing the language barrier: Find a new app name
Flexibility is key when entering the Chinese market. Changing your app's name to a local version is usually wiser than using your English name. In many cases, your original name will have different connotations in Chinese. You can have a marketing disaster on your hands before you even realize it if you don't pay close attention to sounds. App publishers usually advise developers to keep original names for branding purposes, but China is a special case.
Finding a local name for Chinese app stores will make your product more appealing. Even important international brands that keep their original names in all countries have reinvented themselves to conquer Chinese buyers. So, there's no doubt the strategy works. Coca Cola means Delicious Happiness in Chinese (Ke Kou Ke Le), while BMW transliterated its name to "Bao ma," which means Precious Horse. There are many inspired translations on the Chinese market, but not all brands have managed to translate successfully. Work with a local marketing company to make sure you choose the right name. Stay close enough to your brand's image while sending a positive message to your potential users.
A picture paints a thousand words: adapt photos and videos
Translating your app description and title for local app stores is essential. But, having all photos and screenshots localized is what really makes the difference. People tend to choose which app to download based on what they see easily. Many of them don't have the time or patience to read texts.
With that in mind, introducing Chinese photos instead of universal images in your app page will attract a higher number of users. Take screenshots of the localized version of your app, instead of translating the original ones. Translate all maps, if your app includes any. Pay attention to your images. Traditional American families or blond girls smiling will have no impact on the Chinese, as they can't identify themselves with your product. Specific locations from other countries may have no meaning either, so think about the images you use.
Launching your app in China: exclusive launch vs. joint launch
How do you reach Chinese consumers? If you're planning to run a launch campaign, there are two different ways to do it: an exclusive launch or a joint launch. Exclusive launches can work well for Android apps, where the market is so fragmented, as you can negotiate advantages with individual app stores. An exclusive launch means giving exclusivity to only one store for 48-72 hours before having your app listed in other stores. The app store promotes your app during these first hours, which can significantly increase your downloads. However, you have access to a smaller market and risk missing opportunities with other app stores. A joint launch means listing your app on several app stores at the same time. The main disadvantage is that you don't get special spots in any store. But you get immediate access to a larger number of users by being present in more app stores from day one.
Promote your app: how to do marketing localization without Facebook
By now, you are probably wondering: What are the best ways to promote your app in China? Well, no matter how good your app is, you don't stand a chance unless you're ready to invest in app localization of your marketing materials. But can you imagine promoting your app online without Google, Facebook or Twitter? You should, because none of these tools are available in the Chinese market. You need to start working on building a community on local social networks, especially on WeChat and Weibo. WeChat apparently has more than one billion daily active users, so make sure your app has an account here.
Human to human communication is highly appreciated in China. So, give users instant access to your company using social media to consolidate your position in the app market. Give discounts and special promotions as part of your marketing strategy. Chinese consumers are very discount-driven and businesses increasingly leverage national sale events like the Singles Day to promote their products and services. You can attract a large number of users if you can find local business partners for cross-promotions. Customized support is also important in China, so get ready to hire a local team to provide excellent service, especially if your users have paid for the app. You only need a small team, as long as you can listen and solve your customers' problems and concerns.
Respect all laws and regulations
Despite the rumors, China is rigid when it comes to internet rules. What can seem like a small mistake to you can have you banned from China. So, don't take any risks after investing significant resources in the app localization process. In August 2016, The Cyberspace Administration of China implemented a new set of rules for app developers and app stores regarding data privacy, cybersecurity, and censorship. You need to be permanently updated about changes in the Chinese app market and keep your products in line with all regulations. As most of these laws are published exclusively in Chinese, make sure you work with local experts on this issue.
Having local partners is essential
You've probably realized by now, working with local partners will make things way easier in China. From translators, to legal experts, you need to be in contact with people who understand Chinese rules and customs. Religion, humor, family, food -- everything is different and you need to know how to use these differences to your advantage. If you're not sure about how useful these partners can be, just think about the following:
Political issues – Censorship or the absence of specific words from your app are not just a myth about China. Pay attention to what you write and how you write it. Consider political issues between China and Taiwan, for example. Taiwan considers itself a separate country, but China strongly denies it. So, having Taiwan's flag somewhere inside your app would be offensive for most Chinese.
Store revenue shares – These vary from 30% to 90%, depending on the way you negotiate contracts and the type of app you're selling. For example, phone carriers (companies owned by the government) charge 30% of the transaction. But some app stores will ask for 50% and, if you want them to push your app in their store, they can ask for as much as 90%! Not knowing how the market works, it's more likely you'll pay more than you would if you had a local partner.
Testing for regions – Beta testing is an important part of app localization. In China, you should perform various tests, as there are significant cultural differences between regions. For example, users in Beijing and Shanghai respond to different stimuli than people living in smaller cities. Knowing general culture is not enough if you can't manage to pin down your target audience.
Local content – Everything you write to promote your app should be fresh, casual, and written by native Chinese writers. You need locals to come up with localized, original content that keeps your users connected to your app as much as possible.
No time for second thoughts: China is an evolving market
By 2023, over 900 million Chinese internet users will access the web from their mobile phones. Almost every website has an app to suit these mobile preferences. But, apps don't live long in this country. You'll need to move fast if you want to transform your Chinese dream into reality. Plan your app localization accurately, but don't take too much time to analyze. What's popular today can be forgotten before you manage to translate your app description.
Last updated on November 4, 2022.