How to Find the Best Website Translation Services for Your Needs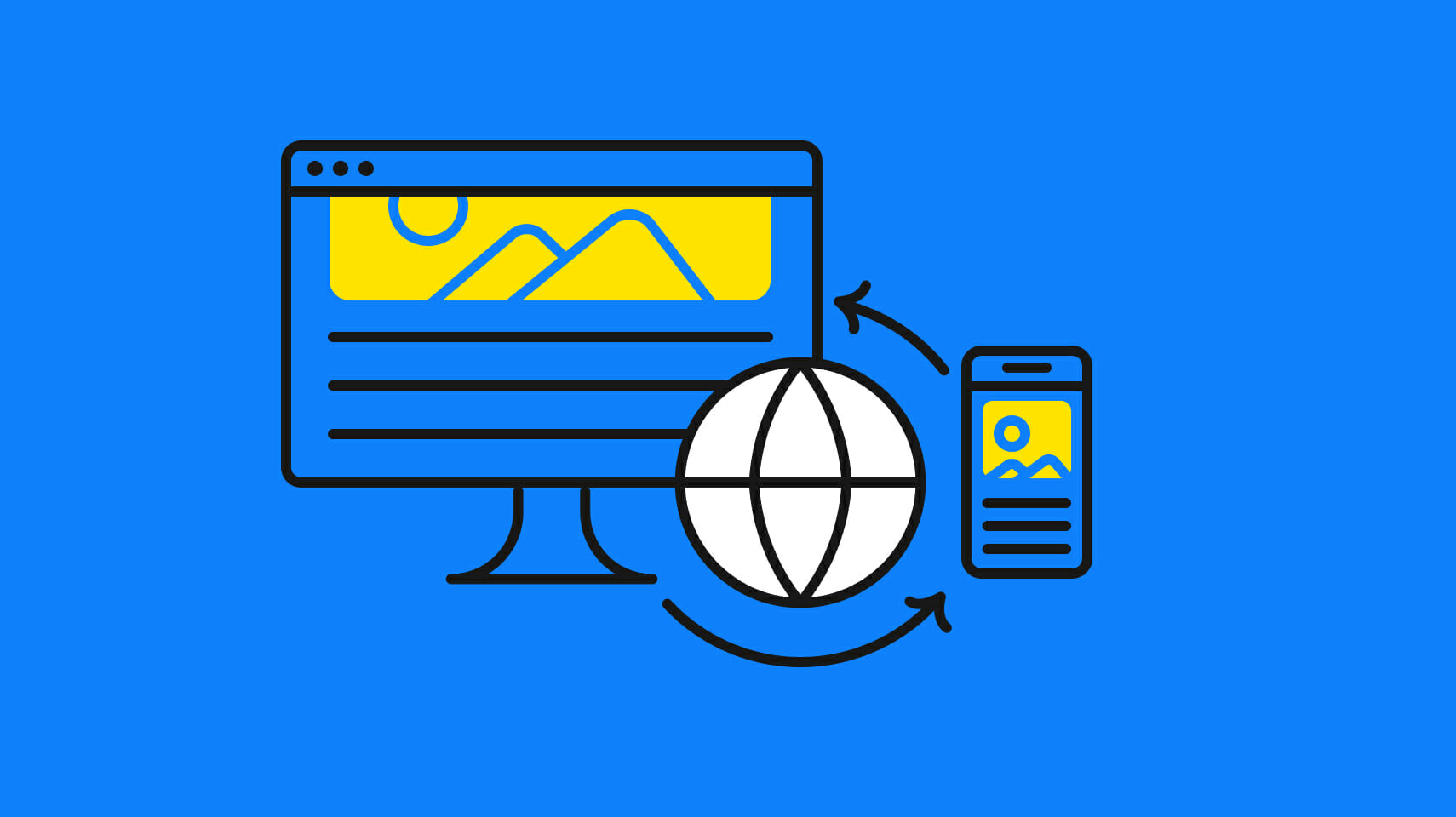 A website is like a store window—it has the power to either attract or repel potential customers. Just like a window with an unreadable sign will likely only attract a few people, a website that's only available in one language is unlikely to engage international customers. By contrast, a multilingual website can be a global business' best asset for expanding its reach and increasing sales.
With 73% of customers preferring to purchase a product or service from a site that's in their language—coupled with what search engine rankings in multiple languages can do for your online visibility—it's easy to see why website translation has become a business necessity. Finding the right website translation services can be a daunting task, though, so here's a comprehensive guide to help you get started.
What makes a multilingual website?
The first step in finding the right website translation services is to understand what a multilingual website is. The aim of a multilingual website is to disseminate information in more than one language. However, it could be intended for a single country—or a single region—with multiple languages. In other words, a multilingual website doesn't necessarily have to serve a global audience.
In contrast, a global website (also referred to as "international website") is one that reaches customers from all over the world. However, the site doesn't have to be available in multiple languages—it can be monolingual and still serve a global audience. Think of ASOS, for example—an English-only website from the UK that targets customers in markets worldwide. As a buyer, you can choose your country, and the website will automatically adjust the available products and the currency to match, but the actual website content and UI remain in English.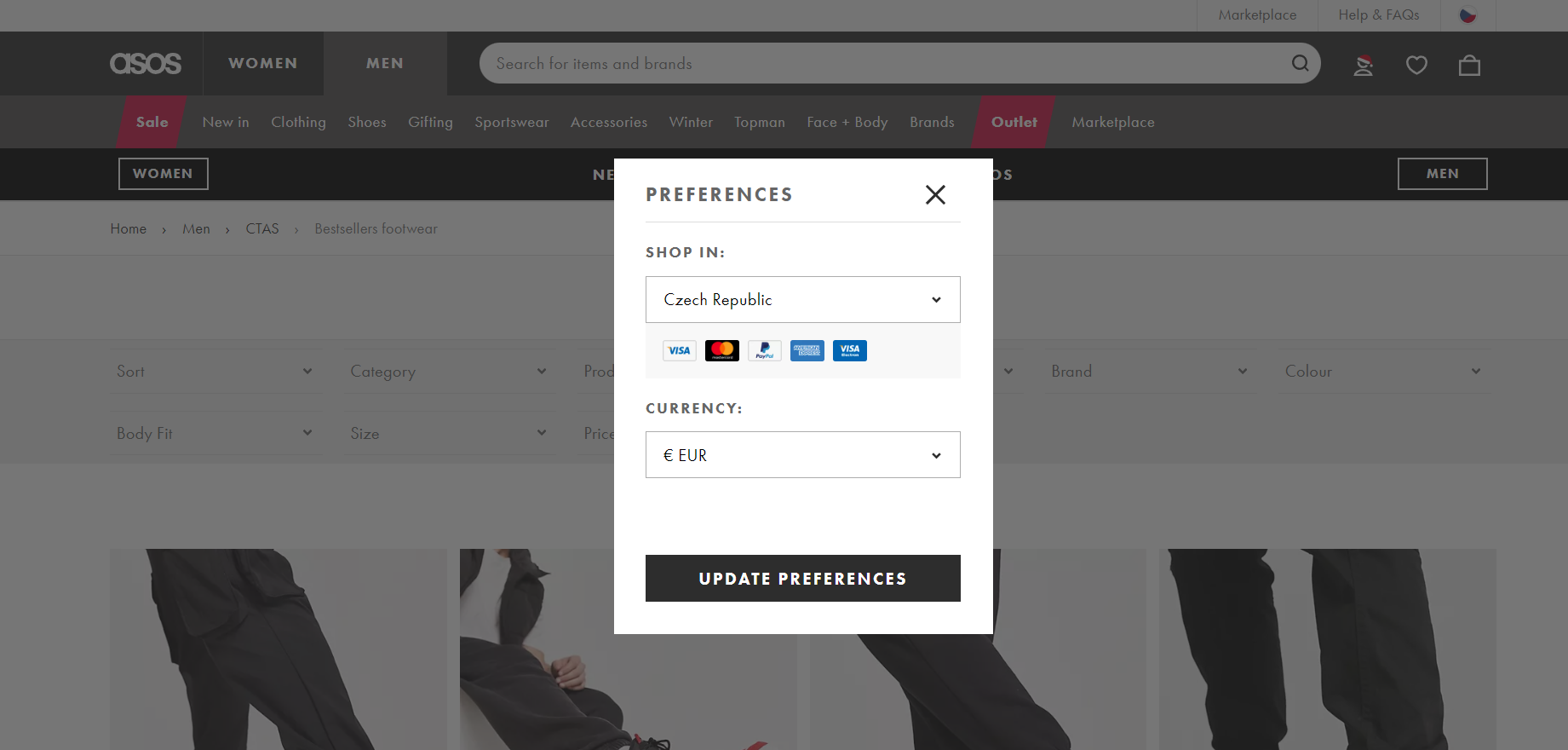 The website of UK-based ASOS automatically adjusts currency to match the visitor's location while the UI remains in English © ASOS
On the opposite end of the spectrum, you can also opt for a multilingual website that's intended to serve multiple countries. This is what IKEA does—users can also choose their country, but unlike ASOS, the content will also be displayed in the local language. It's important to note that the website doesn't use Google Translate or a translation proxy. Instead, it invests in content translation and tailoring it to each country's language and culture, so that each version of the website feels local to its customers.
What is website translation?
After getting a better understanding of what multilingual websites are, the next step is to understand translation in the context of websites, and how to translate a web page. Website translation is the process of adapting your website content into other languages so that you can reach a larger, global audience.
Website translation involves tasks like converting the below content from the source language to the target one:
User interface text on landing pages, buttons, forms, and other elements

Product descriptions

Blog posts

Privacy policies and terms

Help desk content
And more. Website translation is a complex process that requires a lot of precision because you need your message in the target languages to deliver the same amount of wit, wisdom, and charisma as it did in the source language. It also needs to include the right keywords and phrases so that your website can be properly indexed by search engines in the target market.
That's why the importance of hiring a professional website translation service can't be overemphasized: They have the skills and proficiency to ensure that your most visible, customer-facing content is accurate, readable, and culturally relevant.
What are website translation services?
"Website translation services" is the umbrella term for the suite of services that can help you adapt your website content to other languages. Typically, you hire these services from a language service provider (LSP)—an entity that offers services related to languages, and which can be a company or an individual that has one or a variety of language services on offer.
Not every LSP offers the same services. Some focus on specific services—which can even be unrelated to websites, such as subtitling or interpreting—while others, like full-service LSPs, offer a suite of services spanning all areas of language. The latter act as a form of sophisticated project management business, providing a one-stop solution for global businesses looking for language solutions.
Here is an overview of the most important types of website translation services:
Human translation

Machine translation

SEO translation

Post-edited machine translation

Localization

Transcreation

Proofreading

Revision

Copywriting

Copy editing

Linguistic quality assurance

Linguistic testing

Functional testing
Before you even get down to selection, you need to get straight on what your actual requirements for an LSP are. Some questions to ask yourself include:
What languages will you need?

How much content do you produce per day, week, or month?

What are the deadlines for translating content?

Do you have specific requirements related to file formats and tools?

Can you do quality assurance in-house?

Is your content self-explanatory, or will you need to provide additional resources?

What kind of budget are you working with?

How frequently do you plan to update content or publish new content?
Once you have clarity on these questions, you can start narrowing down the list of potential website translation services to the ones that best fit your needs. The next step is identifying which of the most common website translation challenges you need to address, how you'll go about it, and what technology you'll use to make the process smoother.
The most frequent challenges of translating websites
Web content is particularly challenging to translate because of the dynamic nature of web pages. Websites are made up of hundreds—or even thousands—of pieces of content that are connected to one another. And every piece contributes to the brand's overall message, reputation, and engagement.
Moreover, webpages are made up of both written and visual elements—like illustrations, videos, graphics, etc.—which also need to be adapted for the target languages. That's why website translation is just one part of the wider process—called website localization—of making a website suitable for a region or country other than the one it was originally designed for.
Additionally, websites are constantly changing and evolving. The text can change, new pages can become available, and other pages can be removed. This makes website translation an ongoing process: You need to keep track of all the changes and ensure that your translated versions are always up-to-date.
Aside from the complexity and scope of website translation, there are other challenges you need to take into consideration:
Dispersed teams
You may have a lot of people involved in the website translation process, both in-house and externally, making it a challenge to keep everyone on the same page.
Product teams, marketers, content creators, SEO specialists, project managers, developers, designers, translators, reviewers…  It's a lot of people—all with different goals and interests. And if they work in silos—or are located in different parts of the world—it can be difficult to coordinate the various moving parts of website translation to ensure its timely and accurate execution.
Disparate tools
It's not just goals and interests that differ from team to team, but also the tools they use. Developers work with code, UX teams may use design tools, content creators will be working with a content management system, translators will employ translation software, and so on and so forth.
All of these tools need to talk to one another in order for the website translation process to work properly. Otherwise, you risk having each team working with outdated content or creating duplicate work. What's more, if you're also outsourcing tasks to external vendors, it's typically tricky to ensure that the tools they use are compatible with your existing setup, so that's another potential hurdle.
Lack of global brand guidelines
Creating a consistent brand experience takes a lot of effort, even in one language. When you start to bring other languages into the mix—each with their own nuances and conventions—it becomes much more challenging. That's why businesses need to develop a clear set of comprehensive global brand guidelines that ensure that their website looks, reads, and feels like it came from the same source in all target languages.
When translators and other teams have access to a centralized set of conventions, it makes it easier for them to stay true to the brand's voice and identity across all languages. For example, you may want to specify which words should remain untranslated, what claims you don't want to make in certain countries, how you'll address customers, and more.
Subpar user experience
A website is only as good as its user experience. That means you need to pay special attention to issues of layout, design, and functionality when you take your site to international audiences. Unless you're careful, your translated content can cause elements of the design to break or become illegible due to font sizes, text lengths, and other factors.
For example, some elements of the user interface might need you to set character limits, or may require that certain elements—e.g., placeholders—remain untranslated. If your content links to other parts of the website, or if it includes images with text in them, you need to ensure the proper translation of all related elements.
Lack of optimization for local search
Finally, if you want users from other parts of the world to find your website, you need to take the necessary steps to optimize it for local search engine results.
Translating the content is just step one: You also need to consider the keywords that people in each region are likely to search for—and include them in your website copy—, as well as other elements that can help foreign visitors find their way to you.
How can you meet the challenges of website translation?
To take control of the website translation process and avoid its common pitfalls, you need a solid tech stack that includes, among other tools, a layer of localization technology to help you automate and centralize tasks and ensure consistent results.
The array of available technology solutions for website translation can be jaw-dropping for the uninitiated, so it's important to do some research and make sure you're selecting the right ones.
The technical term for the range of tools and platforms—CAT tools, translation management systems, terminology management platforms, translation apps, etc.—designed to manage website translation is "localization technology", and the term encompasses everything from machine translation and terminology management to translation memory and term bases, as well as quality assurance automation tools.
When it comes to website translation, localization technology is essential for:
Maintaining

translation quality

across all languages and assets by providing you with a central repository for all your company's terminology

Automating and streamlining repetitive and time-consuming tasks associated with traditional translation workflow, such as extracting content and sending it to translators

Running automated quality assurance checks that can flag any errors or inconsistencies that might otherwise go unnoticed

Reducing time to market by enabling the production of more high-quality content in less time

Increasing efficiency and

reducing translation costs

by letting you reuse previously translated content

Facilitating collaboration between teams by allowing them to work together on the same platform

Finding the best website translation services and managing them in the long run
The website translation process
To build a sustainable website translation model, you need a comprehensive platform that can manage and coordinate tasks from start to finish. Ideally—and this is also the case for projects other than website translation, such as marketing localization or multilingual SEO—you should aim for a process that's agile, efficient, and cost effective—and a website localization platform can help you achieve all of these goals.
At the center of this process is the localization platform itself. It acts as an interface between your website, the translation services you hire, other teams in your organization, and the existing systems and tools used to create, manage and distribute your content.
The platform is designed to streamline the entire website translation process, from importing the content from your CMS to reviewing the translated website before it goes live. It can also help you find the best website translation services that meet your needs and budget.
The process then looks something like this:
Preparing the content
Preparing content for translation by storing it in separate files and separating translatable text from code

Deciding what content to prioritize based on factors like visibility, impact, and cost
Setting up the translation environment
Creating a website translation project in the localization platform

Through a connection between the localization platform and your content management system, automatically extracting the translatable content from your website

Uploading resource files and reference material to the localization platform, such as translation memories,

international SEO

guidelines, target-language keywords to include, automated UI screenshots, style guides, brand guidelines, and terminology databases
Vendor selection
Researching and selecting the best website translation services for your needs

Assigning projects and roles to vendors in the localization platform—either to a specific one or to a pool of vendors on a first-come, first-served basis

Briefing the vendor on project requirements, such as deadlines, target audience, and any other relevant information
Translation, review, and proofreading
Having the vendor translate the content into the target language using the localization platform's translation editor

Aiding translators' work by leveraging the localization platform's features, such as translation memories, term bases, character count limits, comment threads, etc.

Having the content reviewed and proofread by an in-house linguist, a third-party reviewer, or a different linguist in the same vendor's team
QA and deployment
Running automated quality assurance checks that can flag any errors or inconsistencies that might otherwise go unnoticed

Approving the content

Publishing the translated content online by automatically importing it from the localization platform back into your CMS
Monitoring
Analyzing hard website data or collecting qualitative data, such as user feedback, to assess the success of your website translation efforts

Monitoring performance by team, by language pair, by project, etc.

Rinsing and repeating the above steps for any additional website content you need to translate, or any time you need to update the existing translations
How the Phrase Localization Suite can help you find the best website translation services
The best translation software is one that offers you vendor agnosticism, so you can find the best professional translation services for your website and manage them effortlessly, without restrictions in terms of how many or which vendors you can work with.
The Phrase Localization Suite helps you do just that, by giving you the flexibility to find and manage multiple website translation services in one place. What sets Phrase apart as a website localization solution is precisely this neutrality, which allows you to:
Connect to any translation companies you like and share projects with them

Alternatively, use one of the LSPs that are integrated out-of-the box into the platform and order human translation from them with one click, with no minimum orders or extra setup costs

Get our customer success managers to suggest some partners to you based on your requirements

Effectively and effortlessly manage all vendors in one centralized platform, while keeping full control of your localization processes

Ditch endless email threads, as you can assign tasks and share reference material with vendors directly in the platform

Run your translation projects even without a localization manager to oversee them, as the platform guides you through each step of the process

Leverage cloud-based technology for a fast and secure solution, with no need for VPNs or other costly setup
Phrase is the most connective suite of translation automation technology, bringing the transparency, connectivity, and control every brand needs to unlock new opportunities and improve engagement with customers around the world.
Speak with an expert
Want to learn how our solutions can help you unlock global opportunity? We'd be happy to show you around the Phrase Localization Suite and answer any questions you may have.