Localization strategy
A Comprehensive Guide to Localizing for China
App localization is a must if you want your app to conquer the Chinese market, but make sure you are ready with this beginner's guide.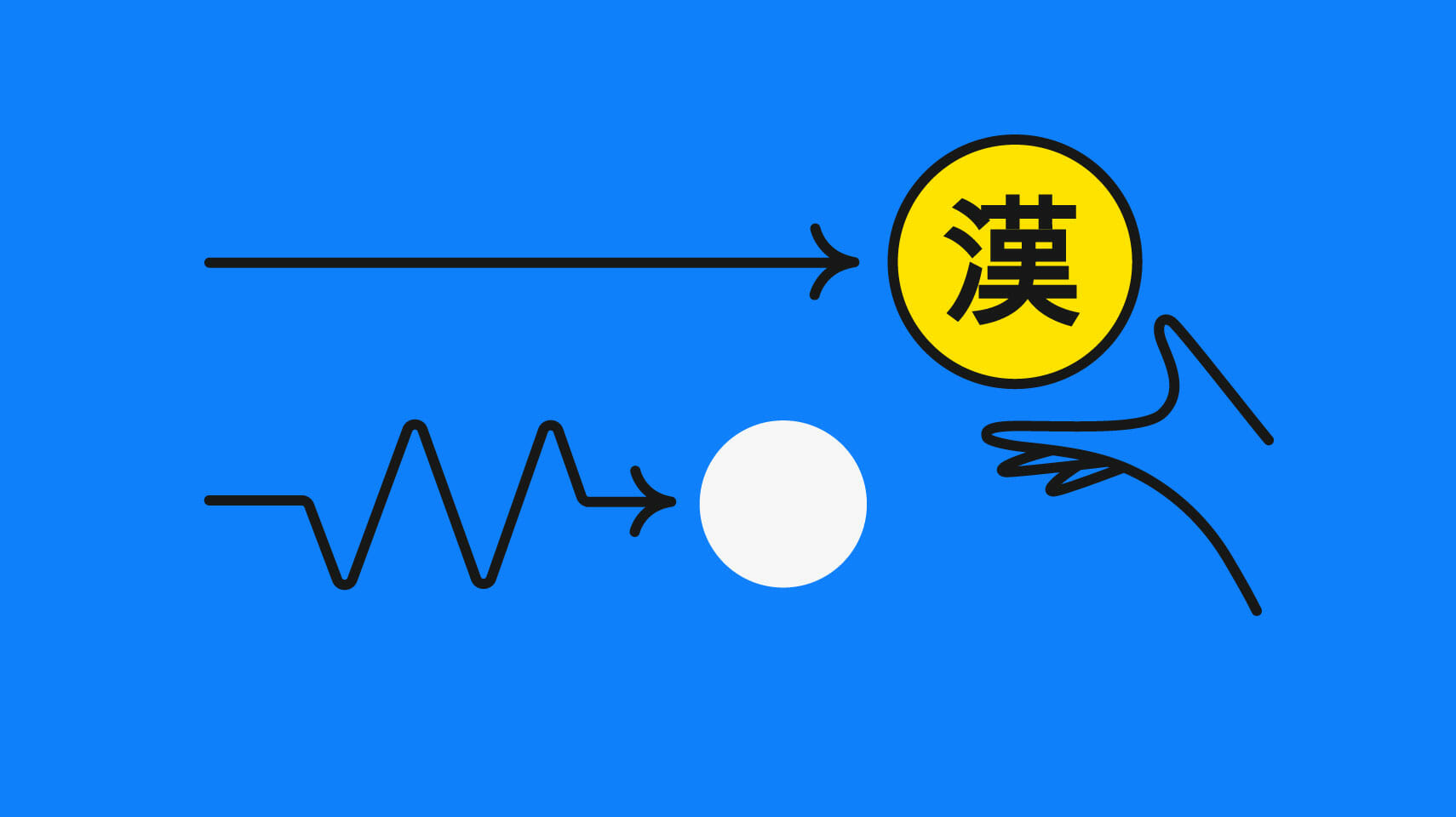 App localization is on everyone's to-do list for 2023. Why? Because it's increasingly proven itself as an effective way of gaining market share and sales globally. Regardless of where you get started with localization, get it right for the Chinese market, and you'll hit the jackpot.
China has, by far, more smartphone users than any country at over 950M, and is now the world's biggest app market. We're talking about revenues of $544 million in 2020, a 6% growth YOY. That's not surprising when you consider that Chinese mobile users spend more than 6 hours every day on entertainment apps.
In 2018, around 32% of the global consumer spending on mobile apps was from Chinese companies, compared with 22% from their US-based counterparts. Sounds too good to be true? Well, maybe because it is. However, there is a long road between your app and the Chinese app stores. App localization for China can be quite challenging.
You need to adapt your app to a completely different customer, who has little or nothing in common with your current users. You'll also need to redesign for a different culture, respect local legislation, translate everything into Chinese, and cleverly market your app. Our comprehensive guide will walk you through app localization for the Chinese market from start to finish.
iOS or Android apps in China? What the numbers tell us...
Whether you're an app developer or product manager, you know by now that iOS and Android were not created equal. When it comes to the number of smartphone users and their buying behavior, the difference is clear. And in China, the app market looks quite different from the West.
In the third quarter of 2019, Apple had only a 14% market share in the Chinese smartphone market. However, Apple fans in China are generally loyal to the brand, which gives a consistent audience for iOS apps. Entering the Chinese app market using the iOS App Store is easier, as rules regarding ASO and ranking are the same all over the world. Projections put the App Store revenue in China at around $50B in 2023, a 90% increase.
Android, on the other hand, dominates the local market but comes with many challenges for a non-Chinese app developer. It's no secret that Google can't keep a constant presence in the Chinese market. In terms of apps, this situation translates into a long absence of Google Play and over 200 local app stores, each with its own regulations.
If you want to localize your Android app for China, you'll have to negotiate with each store individually. That means getting an app certification for each one and putting your app through the entire QA process every time you release it in a new store.
The most popular app stores for Android in China are:
Huawei App Market Store (华为应用市场) with a 44.31% market share
Oppo Software Store (OPPO软件商店) with a 19.69% market share
VIVO App Store (vivo应用商店) with a 19.69% market share
Tencent My App Store (应用宝) with a 16.39% market share
MIUI App Store (小米应用商店) with a 16.39% market share
Besides the third-party app stores, China has a series of manufacturer stores where you can sell your app. These include Xiaomi App Store, and a few carrier stores, like China Unicom WoStore and China Telecom Tianyi Store. Entering the Chinese market with iOS and Android versions of your app at the same time is expensive and rarely efficient. So, you should prioritize the one that will help you achieve better results. Apple users tend to spend more on apps than Android users, so if your target pays for premium accounts, choosing iOS over Android could be the right path to follow.
Localizing efficiently: Is your app suitable for the Chinese app market?
One in four Chinese smartphone users installs foreign apps. This means around 212 million smartphones in China have at least one foreign application. However, local apps still dominate the Chinese app market. No matter how successful your app is in the West, it can fly under the radar of Chinese users.
Get prepared to enter a new market, where everything is different—from pricing strategies to business models and buying habits. Knowing if you have a chance to sell in a place where people have different interests from your current customers is essential, especially if you're looking for profits and global success.
The most popular Chinese apps are used for instant messaging and communication, entertainment (games, videos, and music), and browsing the internet. No foreign app that provides social network services has been successful in this country so far. When it comes to foreign apps, Chinese users prefer games, online shopping, videos, photography, education, and finance.
In recent years, almost all users have shown a special interest in games. iOS users are more willing to install apps for fashion, online shopping, radio, and music. In contrast, Android users are generally more interested in watching videos, taking photos, and using navigation apps.
Education and finance apps are also slightly more popular among Android users. But, the Chinese app market is dynamic. What's hot today can easily become history in just a few months. 25% of the apps downloaded are used only once. It's tough out there, so make sure that you're ready to go the distance with your app localization project.
Localize only if there's a real interest in your app in the Chinese market. Ask yourself if you can keep up with the trends and - most importantly - if you can find enough room among local developers.
The first step in app localization for China: Get ready for new rules
App localization for the Chinese is different from anything you've done before! Not just because you're going to see your app in a language, you don't understand, but because there's a series of technical details you need to factor in to fit in the local market.
You can encode with any of the following standards: EUC-CN, ISO-2022-CN, ISO-2022-CN-extension, or GBK. But, it's wiser if you use Unicode (UTF-8), which supports all Chinese characters and allows for multiple language localization in the future.
It's also essential to find a local server to host your app and to integrate your app into Chinese-based cloud systems. Otherwise, your clients will have difficulties accessing your services—think delays and disconnections. You'll have access to Chinese servers only if you have a local partner or legal entity in China. If you're not ready to go that way, you can use servers in Hong Kong, Indonesia, Malaysia, the Philippines, or Singapore. Servers in Europe or North America are generally not recommended. China's Great Firewall is one of the biggest challenges for any foreign app developer, so having a local partner can considerably increase your chances of success.
Pay attention to translation: Chinese can be tricky
One of the most important steps in the app localization process is translation. So, where do you find a Chinese-English web translation service? As many Chinese translators don't have in-depth knowledge of Western ways of talking, you should look for a diverse team. Try to include locals and native speakers living outside of China. This way, you'll make sure your message is translated correctly, respecting local syntax and terminology, and staying in keeping with your global brand. Give your translators details about your app, as they need context to come up with an accurate translation.
When localizing for China, it's impossible to deliver a high-quality product using automated translation. So, don't try to save money by using Google Translate or any other similar software. Chinese people like complex expressions and have different expectations when it comes to writing styles. You need human translation to make sure your messages are appropriate for the target audience. Translate all content, from titles, descriptions, texts inside images, error messages, and feedback requests. Don't leave anything out, or your app will be instantly deleted.
If you're not sure which Chinese language to choose for your translation, you should know that Mandarin and Cantonese are spoken languages and have nothing to do with your written content. The only case where you'd need to decide on using one or the other is if you include voice messages in your app. In this case, you should probably opt for Mandarin, as it's the official language in both China and Taiwan. Chinese has two writing systems, though. Simplified Chinese is used in China and Singapore, while Traditional Chinese is used in Hong Kong and Taiwan. Depending on your target market, you'll need to choose one system over another.
Localization guidelines for the Chinese market
App localization is about much more than just translating your strings and content to Chinese. You need to pay attention to all the details. Chinese customers are infamously picky, and any small mistake can have your app deleted as fast as it was downloaded. Chinese users don't like apps and games that look translated. So, you need to customize your product to look like it was actually made in China. This means you should adapt your app to the local culture. If your concept is too "Western," Chinese users won't understand what you're trying to sell. Many of them have little or no knowledge about the latest trends outside their country.
When working on your app layout and design, you'll need to consider that:
Texts in Chinese usually require 30% less space than English.
Bright colors sell better in China, so increase the saturation. Get rid of dark colors, browns, and grays, especially if you're entering the game market.
Colors have clear meanings in China, different from the associations we have in the West.
Animated interface elements are common.
Empty spaces and minimalist design, so appreciated in the West, don't have too many fans in Asia. Chinese apps are often cluttered, and full of text, colors, and links that show users all functions.
QR codes are extremely popular, and almost all apps have integrated them. Use them to link to promotions or any other interesting features that can improve user experience.
All CTA buttons should be redesigned, as most Chinese people don't respond to messages that invite them to buy. In fact, "share" seems to be the trigger word in this market.
Numbered and indeterminate badges have a constant presence in apps. They indicate that new features are available, or that some new content has been added.
Don't forget any locale specifics when going through the localization process:
The Chinese data format is year-month-day.
For the time format, you can use either the 24-hour clock or the 12-hour, adding 上午 / 下午(AM/PM).
The currency in China is RMB (¥). Chinese use commas as the thousand separators.
China uses the metric system for measuring.
The full name format is the family name, followed by the given name. Most Chinese family names have only one character. In fact, there are only 81 compound surnames in the whole country.
Chinese address format starts with the country, followed by the province and city, then the street name.
Chinese has some characters to represent numbers from 0 to 9 and different ones for larger numbers, such as tens, hundreds, or thousands. In commercial and financial contexts, they use different characters from the ones used in everyday life.
When it comes to app localization for China, forget about the social features you have in your original version. Most western social media channels aren't active inside China, so you'll need to replace them with local networks if you wish to build a brand in this country. Make sure your programmers are familiar with the methods the Chinese use to type characters and input texts in mobile apps. Pinyin is popular, as it allows them to trace characters by hand, while some users prefer voice message functions instead of introducing text manually. Try to handle both types of Chinese input to make your app simple for as many users as possible.
Implement local payment methods
Western payment methods, such as credit cards, are rarely used in China, so you need to adapt to local tools. Besides, in-app payments with mobile carriers (China Telecom, China Unicom, and China Mobile), Alipay, and WeChat Pay are the two most popular mobile payment methods in China. They work with several app stores and can easily be integrated into your app.
However, Alipay and WeChat Pay aren't the universal solutions in terms of payment methods, especially if you localize a game. With hundreds of app stores on the market, you may find yourself in the position of integrating different payment solutions, to match store requirements. In this case, you'll have to integrate a different billing SDK every time you list your app in a new store that doesn't accept Alipay or WeChat Pay.
Crossing the language barrier: Find a new app name
Flexibility is key when entering the Chinese market. Changing your app's name to a local version is usually wiser than using your English name. In many cases, your original name will have different connotations in Chinese. You can have a marketing disaster on your hands before you even realize it if you don't pay close attention to sounds. App publishers usually advise developers to keep original names for branding purposes, but China is a special case.
Finding a local name for Chinese app stores will make your product more appealing. Even important international brands that keep their original names in all countries have reinvented themselves to conquer Chinese buyers. So, there's no doubt the strategy works. Coca-Cola means Delicious Happiness in Chinese (Ke Kou Ke Le), while BMW transliterated its name to "Bao ma," which means Precious Horse. There are many inspired translations on the Chinese market, but not all brands have managed to translate successfully. Work with a local marketing company to make sure you choose the right name. Stay close enough to your brand's image while sending a positive message to your potential users.
A picture paints a thousand words: adapt photos and videos
Translating your app description and title for local app stores is essential. But, having all photos and screenshots localized is what really makes the difference. People tend to choose which app to download based on what they see easily. Many of them don't have the time or patience to read texts.
With that in mind, introducing Chinese photos instead of universal images on your app page will attract a higher number of users. Take screenshots of the localized version of your app, instead of translating the original ones. Translate all maps, if your app includes any. Pay attention to your images. Traditional American families or blond girls smiling will have no impact on the Chinese, as they can't identify themselves with your product. Specific locations from other countries may have no meaning either, so think about the images you use.
Launching your app in China: exclusive launch vs. joint launch
How do you reach Chinese consumers? If you're planning to run a launch campaign, there are two different ways to do it: an exclusive launch or a joint launch. Exclusive launches can work well for Android apps, where the market is so fragmented, as you can negotiate advantages with individual app stores. An exclusive launch means giving exclusivity to only one store for 48-72 hours before having your app listed in other stores. The app store promotes your app during these first hours, which can significantly increase your downloads. However, you have access to a smaller market and risk missing opportunities with other app stores. A joint launch means listing your app on several app stores at the same time. The main disadvantage is that you don't get special spots in any store. But you get immediate access to a larger number of users by being present in more app stores from day one.
Promote your app: how to do marketing localization without Facebook
By now, you are probably wondering: What are the best ways to promote your app in China? Well, no matter how good your app is, you don't stand a chance unless you're ready to invest in app localization of your marketing materials. But can you imagine promoting your app online without Google, Facebook, or Twitter? You should, because none of these tools are available in the Chinese market. You need to start working on building a community on local social networks, especially on WeChat and Weibo. WeChat apparently has more than 1B daily active users, so make sure your app has an account here.
Human-to-human communication is highly appreciated in China. So, give users instant access to your company using social media to consolidate your position in the app market. Give discounts and special promotions as part of your marketing strategy. Chinese consumers are very discount-driven and businesses increasingly leverage national sales events like Singles Day to promote their products and services. You can attract a large number of users if you can find local business partners for cross-promotions. Customized support is also important in China, so get ready to hire a local team to provide excellent service, especially if your users have paid for the app. You only need a small team, as long as you can listen and solve your customers' problems and concerns.
Respect all laws and regulations
Despite the rumors, China is rigid when it comes to internet rules. What can seem like a small mistake to you can have you banned from China. So, don't take any risks after investing significant resources in the app localization process. In August 2016, The Cyberspace Administration of China implemented a new set of rules for app developers and app stores regarding data privacy, cybersecurity, and censorship. You need to be permanently updated about changes in the Chinese app market and keep your products in line with all regulations. As most of these laws are published exclusively in Chinese, make sure you work with local experts on this issue.
Having local partners is essential
You've probably realized by now, working with local partners will make things way easier in China. From translators to legal experts, you need to be in contact with people who understand Chinese rules and customs. Religion, humor, family, food -- everything is different and you need to know how to use these differences to your advantage. If you're not sure about how useful these partners can be, just think about the following:
Political issues: Censorship or the absence of specific words from your app are not just a myth about China. Pay attention to what you write and how you write it. Consider political issues between China and Taiwan, for example. Taiwan considers itself a separate country, but China strongly denies it. So, having Taiwan's flag somewhere inside your app would be offensive to most Chinese.
Store revenue shares: These vary from 30% to 90%, depending on the way you negotiate contracts and the type of app you're selling. For example, phone carriers (companies owned by the government) charge 30% of the transaction. But some app stores will ask for 50% and, if you want them to push your app in their store, they can ask for as much as 90%! Not knowing how the market works, it's more likely you'll pay more than you would if you had a local partner.
Testing for regions: Beta testing is an important part of app localization. In China, you should perform various tests, as there are significant cultural differences between regions. For example, users in Beijing and Shanghai respond to different stimuli than people living in smaller cities. Knowing general culture is not enough if you can't manage to pin down your target audience.
Local content: Everything you write to promote your app should be fresh, casual, and written by native Chinese writers. You need locals to come up with localized, original content that keeps your users connected to your app as much as possible.
No time for second thoughts: China is an evolving market
By 2027, roughly 1.2B Chinese people are expected to access the world wide web. Almost every website has an app to suit these mobile preferences. But, apps don't live long in this country. You'll need to move fast if you want to transform your Chinese dream into reality. Plan your app localization accurately, but don't take too much time to analyze. What's popular today can be forgotten before you manage to translate your app description.
Last updated on September 22, 2023.