Machine Translation Software: Top 5 Tools to Try (and Use) in 2023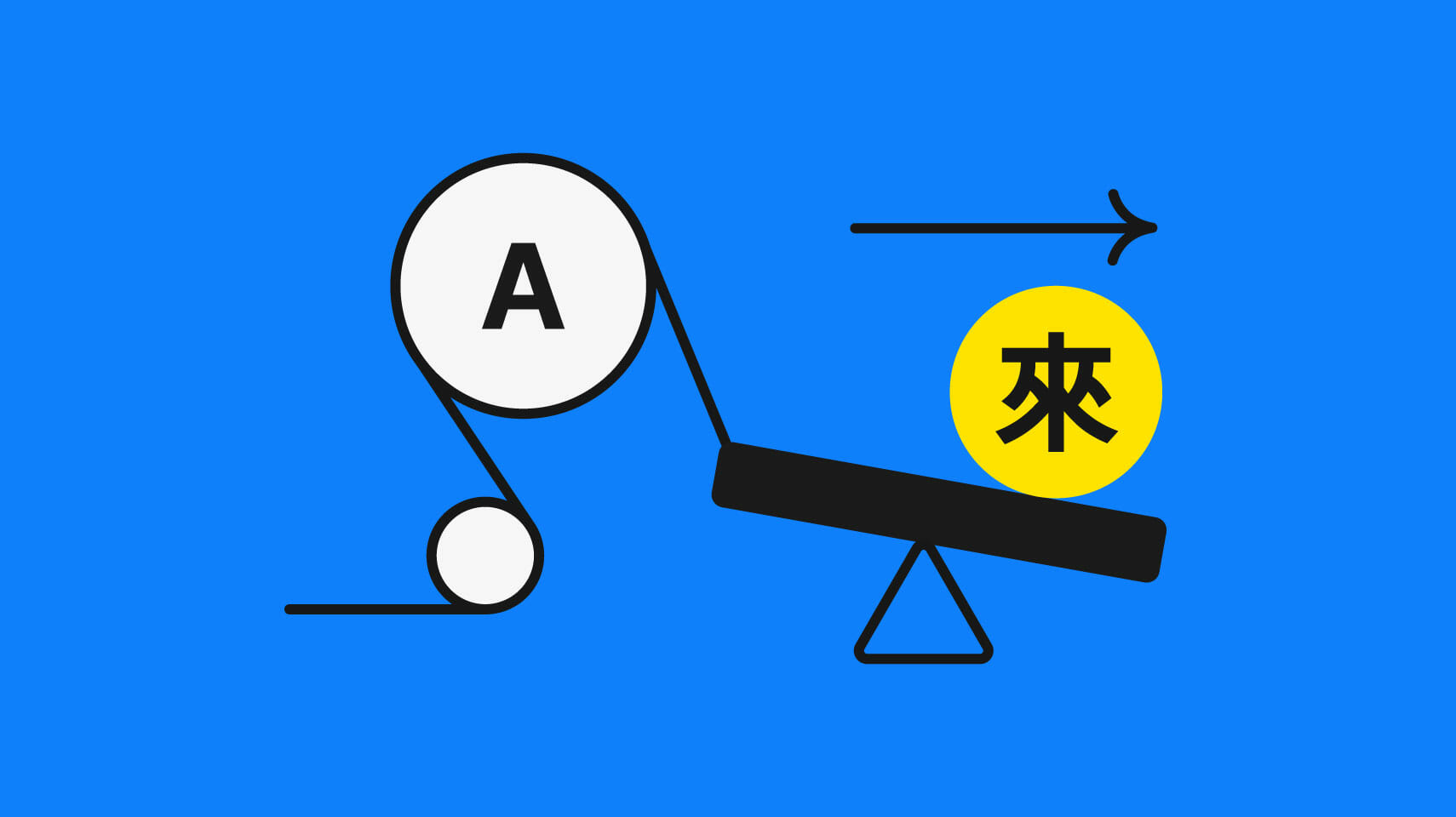 Doing global business is all about speaking your customers' language. From the first touchpoint—be it a website or a web or mobile app—to the purchase decision, consumers across the globe seek content in their native languages that respects their cultural context.
As the expectation for global brands to deliver unique content experiences more quickly worldwide continues to rise, forward-thinking businesses turn to machine translation software to meet the growing demand for customized content in multiple languages.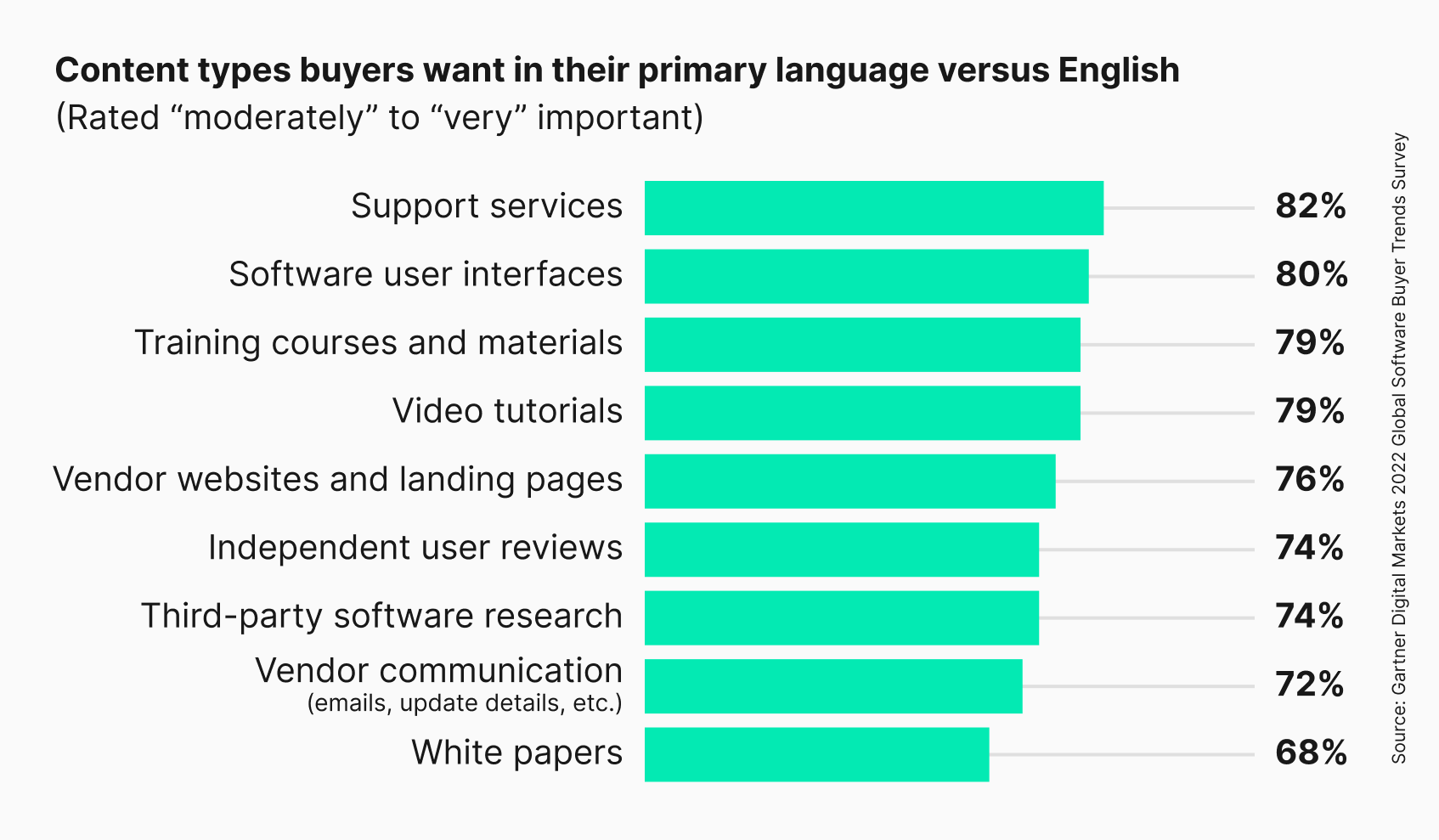 Machine translation software uses algorithms to translate text from one language to another automatically. It has grown into a powerful tool for expanding global reach, engaging customers in their native languages, and driving international growth.
From Google Translate, DeepL, Systran Translate, and Microsoft Translator to Amazon Translate—the MT software market is vast and varied, so finding the right fit for your translation needs can be challenging.
This concise overview is here to help you better understand what makes each of them unique and make an informed choice when selecting the best machine translation software for your business.
Unlock the power of machine translation
Discover advanced machine translation management features within our enterprise-ready TMS and create new business opportunities worldwide more quickly and efficiently.
How machine translation software has evolved over the years
Machine translation development has come a long way, evolving through different phases, each with its own ups and downs. Let's explore the various types of MT technology—including rule-based, statistical, and neural machine translation—in this overview.
Rule-based machine translation tools
The earliest form of machine translation, rule-based MT, relied on a large, predefined set of linguistic rules that helped the software transfer the meaning of a text between languages. It had overall low quality, and it required adding languages manually as well as a significant amount of machine translation post-editing.
Statistical machine translation engines
Statistical MT builds a statistical model of the relationships between words, phrases, and sentences in a given text. It applies the model to a second language to convert those elements to the new language. Thereby, it improves on rule-based MT but shares many of the same issues.
Neural machine translation systems
Ever since Google brought about the "MT neural revolution" in 2016, machine translation output has significantly improved when it comes to quality, consistency, and productivity. Thanks to neural machine translation (NMT), algorithms are now able to generate such accurate translations that they are beyond just "good enough."
Neural machine translation software employs artificial neural networks to process and translate text by learning from extensive multilingual datasets. Most of today's MT software providers rely on neural MT since it offers more nuanced translations and the flexibility to add new language pairs, enabling them to learn and improve with increased usage.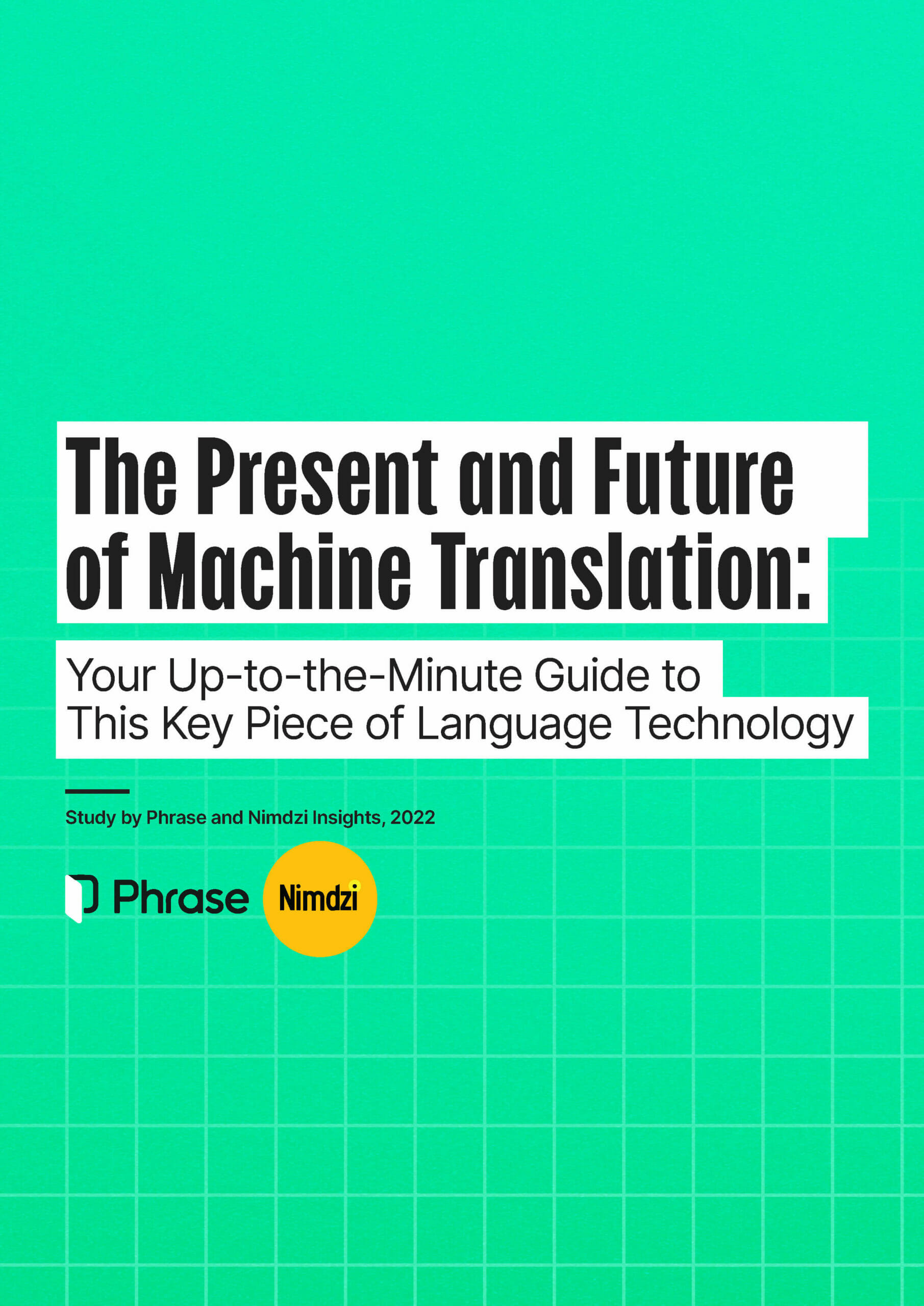 Download for free
Your up-to-the-minute guide to machine translation
Learn about new technologies to improve machine translation output quality, the latest on MT post-editing pricing models, and how to best shop for machine translation.
Why use machine translation software?
In the early days, machine translation tools relying on pre-defined rules or statistical models often generated translations of varying quality, sometimes bordering on the humorous or incomprehensible. However, the introduction of modern machine translation software based on neural learning has elevated MT to an essential asset in business translation.
Let's take a closer look at the 3 core benefits of machine translation software:
Greater speed and volume

Enhanced accessibility

Reduced costs
Greater speed and volume
With ongoing improvements in machine learning algorithms and hardware technology, machine translation software is becoming even faster and more efficient. Not only is it capable of translating millions of words almost instantaneously, but it's also continually improving as more content is translated.
For high-volume projects, MT software not only handles volume at speed, but it can also integrate with other software platforms such as content or translation management systems to organize that content. This helps maintain the structure and meaning of content when translating it into multiple languages.
Enhanced accessibility
Most machine translation applications offer support for up to 100 languages—and some of them even more. This means that translations can be simultaneously delivered to multiple target markets, creating a win-win situation for both businesses and customers.
By breaking down language barriers and enhancing the customer experience, MT has made content, products, and services more accessible to potential buyers around the world. This expanded reach also allows businesses to grow their market share and boost their profits.
Reduced costs
The combination of high-speed throughput and the ability to select from existing language pairs covering dozens of combinations means that machine translation software can reduce translation costs, even when human translators may still be post-editing.
Put simply, MT software starts the translation process by providing the initial output—human translators then come in to refine the translations, ensuring they capture the original content's meaning and adapt it for the target audience in a specific region.
What is the best machine translation software?
Given the innovation potential in neural machine translation, global tech giants have been increasingly disrupting the language industry over the years, prompting an important question: What is the best machine translation software on the market, and what sets it apart from the rest?
As much as the MT software landscape evolves rapidly, there's no one-size-fits-all answer: The best MT software varies based on your specific translation requirements. Even the widely held belief that NMT systems deliver high-quality translations has its own intricacies and limitations.
Key factors to consider when evaluating machine translation software
Capabilities
Different tools may excel in specific areas, so choose one that aligns with your translation needs (e.g., medical instructions vs marketing collateral).
Ease of use
Ensure the MT software has a user-friendly interface and is easy to integrate into your existing translation workflow.
Cost
Consider the pricing model, whether it's free, subscription-based, or per-word.
Support
Evaluate the level of customer support offered, which can be crucial when issues arise while integrating or using the software.
Privacy

Examine the provider's privacy policy and check its implications for your business with your legal department—to safeguard against potential data loss or privacy issues.
Google Translate
There's hardly anyone who hasn't heard of it: Google Translate has been integrated into nearly every product in the Google ecosystem and has achieved high-quality results—not only for the most common language pairs but also for less popular ones.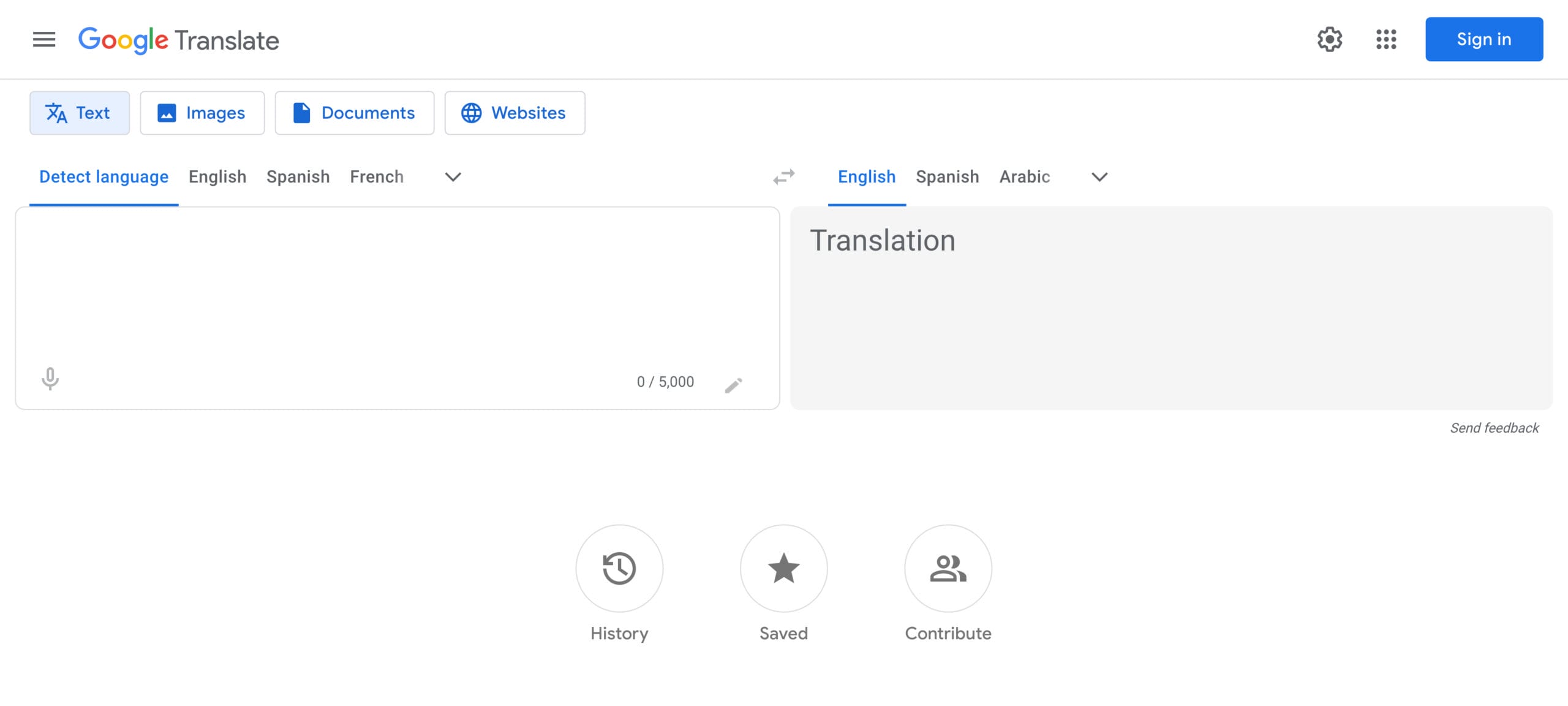 Google Translate was launched in 2006, but it was only a decade later that Google made one of the most significant leaps in recent commercial MT history by transitioning from a statistical, phrase-based system to a neural machine translation system. This marked the birth of Google Neural Machine Translation (GNMT).
In fact, it was a double leap. The first part involved abandoning the statistical paradigm, which was still tied to word-for-word translation and lacked context. Recurrent neural networks or RNNs (a specific form of neural networks used to encode and decode sentences) significantly improved their ability to understand context, resulting in much more fluent translations.
While other machine translation processes were already utilizing artificial neural networks, the real innovation lay in the introduction of the so-called "attention mechanism" or Transformer. This approach enables the system to translate lengthy sentences without sacrificing context and quality. Unlike RNNs, which gather information from each part of a sentence and can be computationally expensive, an attention layer can focus on the most critical aspects of the source text, regardless of sentence length.
Dive deeper
Research vs practice: How accurate is Google Translate?
Google Translate is a key player in machine translation but may leave you wondering about its accuracy. Uncover savvy tips to make the most of it.
At present, the free version of Google Translate allows you to translate text into over 100 languages by either typing or copy-pasting the text into the web interface. You can also translate entire documents by using drag-and-drop functionality and view the history of recently translated sentences, all without requiring a login or account.
It's also possible to translate up to 500K characters per month using Google's powerful Cloud API for importing and exporting translations, e.g., from and into computer-assisted translation tools. More characters and features are available in the paid versions, which offer functions like creating user-defined translation models using Google AutoML. In other words, every user can train Google's engine with their own bilingual data.
DeepL
The wunderkind of machine translation software, DeepL, was launched in 2017 to further develop Linguee, the world's largest database of human translations. The engineers at the German-based company applied the latest deep-learning technique (hence the company's name) to get state-of-the-art machine translation software by training the models on Linguee's data.
The results are very similar (or better, depending on language pair, field, and evaluation system) than the ones from Google Translate—which is still often considered the benchmark for translation quality—DeepL itself claims to be "the world's most accurate translator."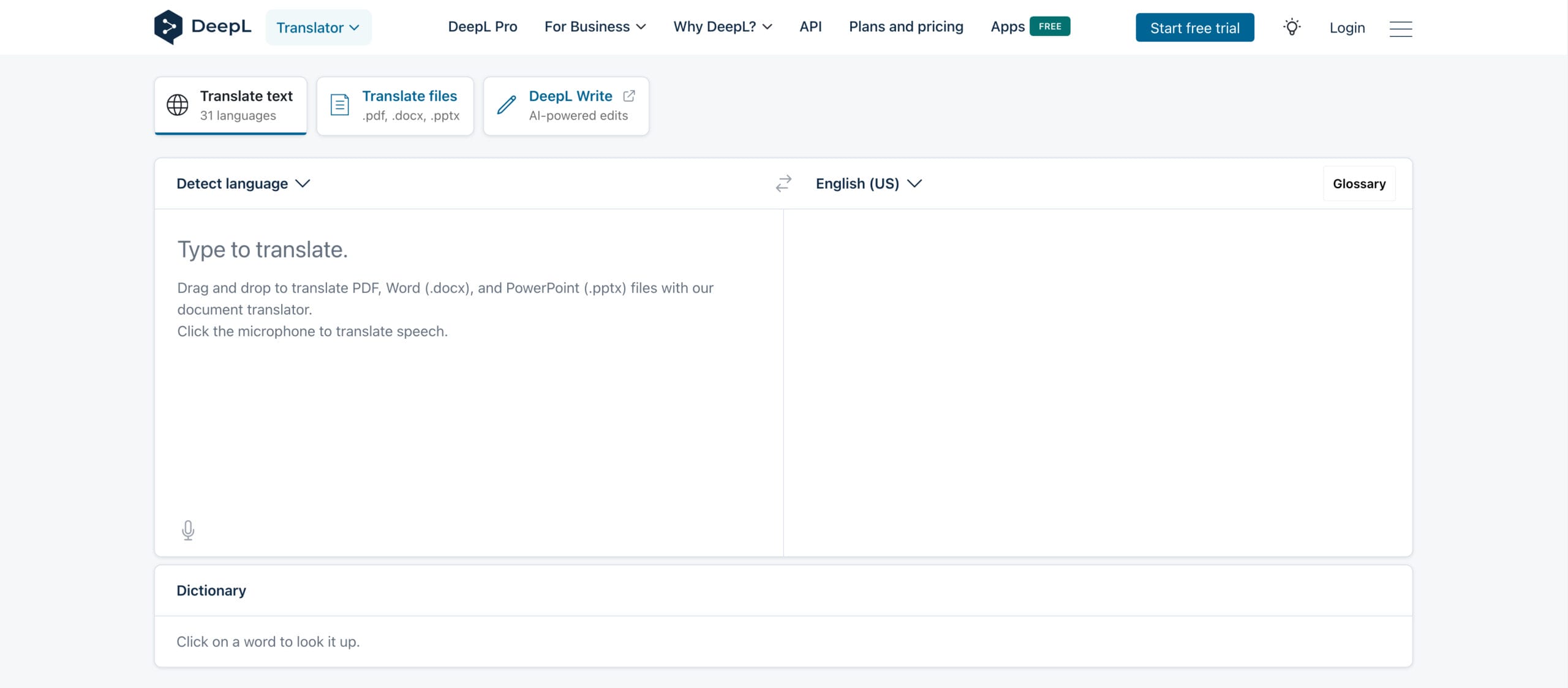 DeepL translator offers a free machine translation software tool for seamless integration into the whole Windows/iOS ecosystem. Users can translate text to and from a total of 28 languages, with 650 possible translation combinations (as of 2022), by clicking CTRL+C twice—or translate entire Word and PowerPoint documents per drag-and-drop.
Also, both in the web interface and the standalone app, you can customize translations by "forcing" terminology for selected language pairs. Already in the free version, users can decide to use specific (corporate) terminology in their translation for certain language pairs by just switching a toggle. This way, DeepL tackles one of the weaknesses of machine translation we mentioned before—accuracy.
Dive deeper
The pros and cons of using DeepL
German-based DeepL is looking to disrupt the machine translation field. Learn more about how it works and how to use it for maximum performance and efficiency.
A wider, unlimited terminology function is available in the pro (paid) version, along with other settings, such as the option to make the target text more formal or informal—something that can have a massive impact on the tone of voice in languages like German or Italian.
Remarkably, DeepL is one of the few top-notch MT providers not currently offering the option to customize the translation model by using proprietary, pre-translated data to train the engine.
On the other hand, DeepL Pro offers subscribers a CAT tool integration as well as end-to-end encryption of their translated data.
Systran Translate
Systran is the first company ever to offer machine translation for commercial purposes. Founded in 1968, it keeps following the latest technologies and introducing some interesting innovations itself—the latest being pure neural machine translation (PNMT).
Its free machine translation tool, Systran Translate, allows users to translate text "on the go" into 140+ language combinations while trusting the power of the open-source community. "Open source" means freedom with the source code, allowing for more creative freedom and enabling technology agility.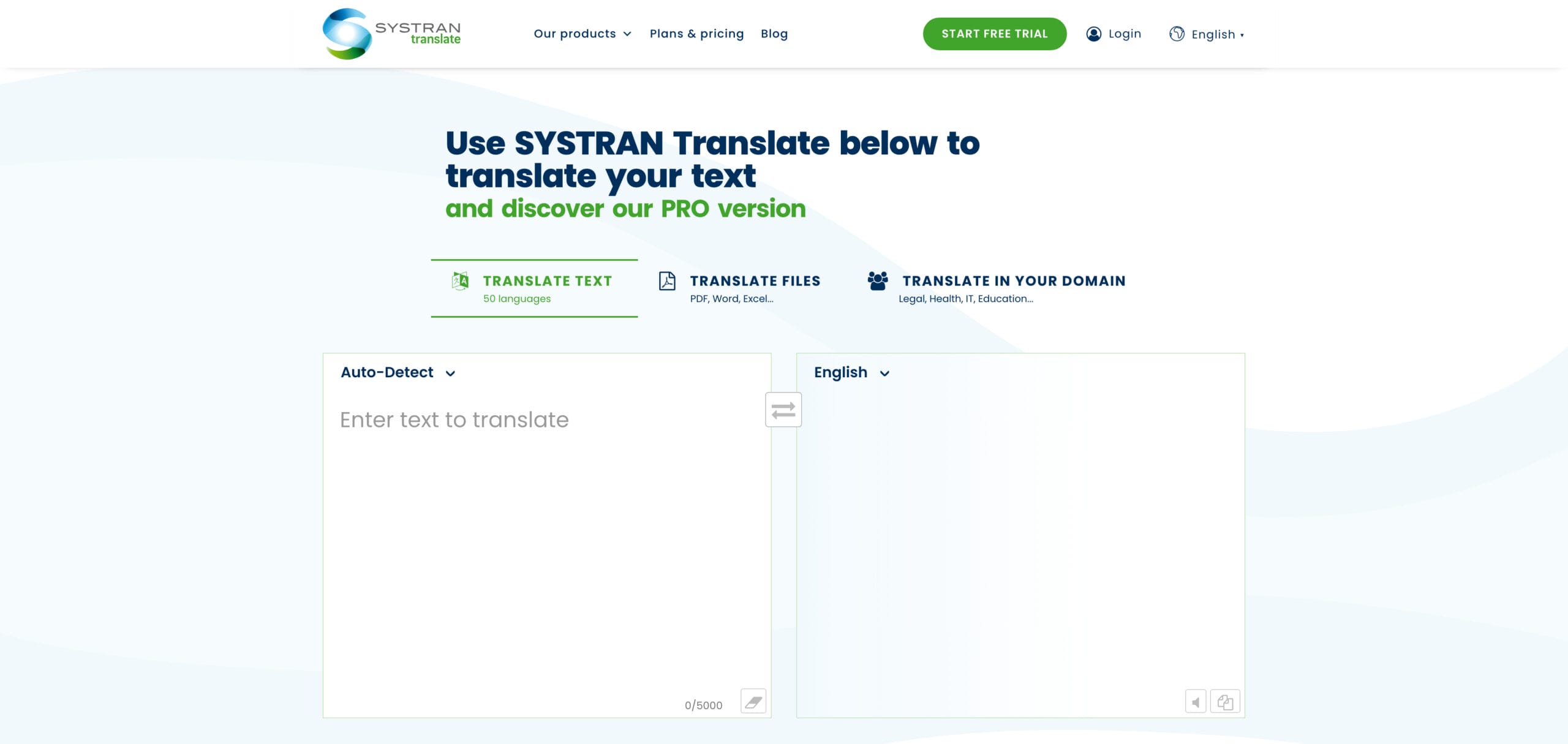 Among the big players in the MT field, Systran is the only one sharing its knowledge—and profiting from cooperating—with OpenNMT, an open-source ecosystem for neural machine translation and neural sequence learning. This same engine, founded by Systran in December 2016 together with Harvard NLP, has already been successfully used in many research and corporate applications.
Users who subscribe to a paid membership can leverage this technology while also taking advantage of Systran's PNMT to customize their MT models with their own bilingual data.
Systran is also one of the few companies that don't just speak about NMT for each aspect of the translation cycle. It defines its own model as hybrid translation, combining rule-based and statistical machine translation to guarantee:
Predictable and consistent translations
Compliance with corporate terminology
Out-of-domain usability
High performance
Learning from existing mono and multilingual corpora with minimal customization costs, etc.
Microsoft Translator
Much like Google Translate, Microsoft Translator is integrated into Microsoft's own search engine, Bing. Moreover, many Microsoft products now include the possibility to translate documents (Office), messages (MS Teams, Skype), or posts (LinkedIn) between 90 languages and dialects using their home-brewed MT system—also based on the newest neural network technology with an attention-based model.
Microsoft officially launched Translator in 2009, but the product gained more relevance and was updated only in the last few years. Today, it's also available as a standalone mobile app for both iPhones and Android devices.
An interesting feature in Microsoft Translator's free version is the translation of frequently used expressions relevant to daily life. Users can quickly translate commonplace questions and statements for conversations with a single click. The app also supports the translation of street signs through image recognition.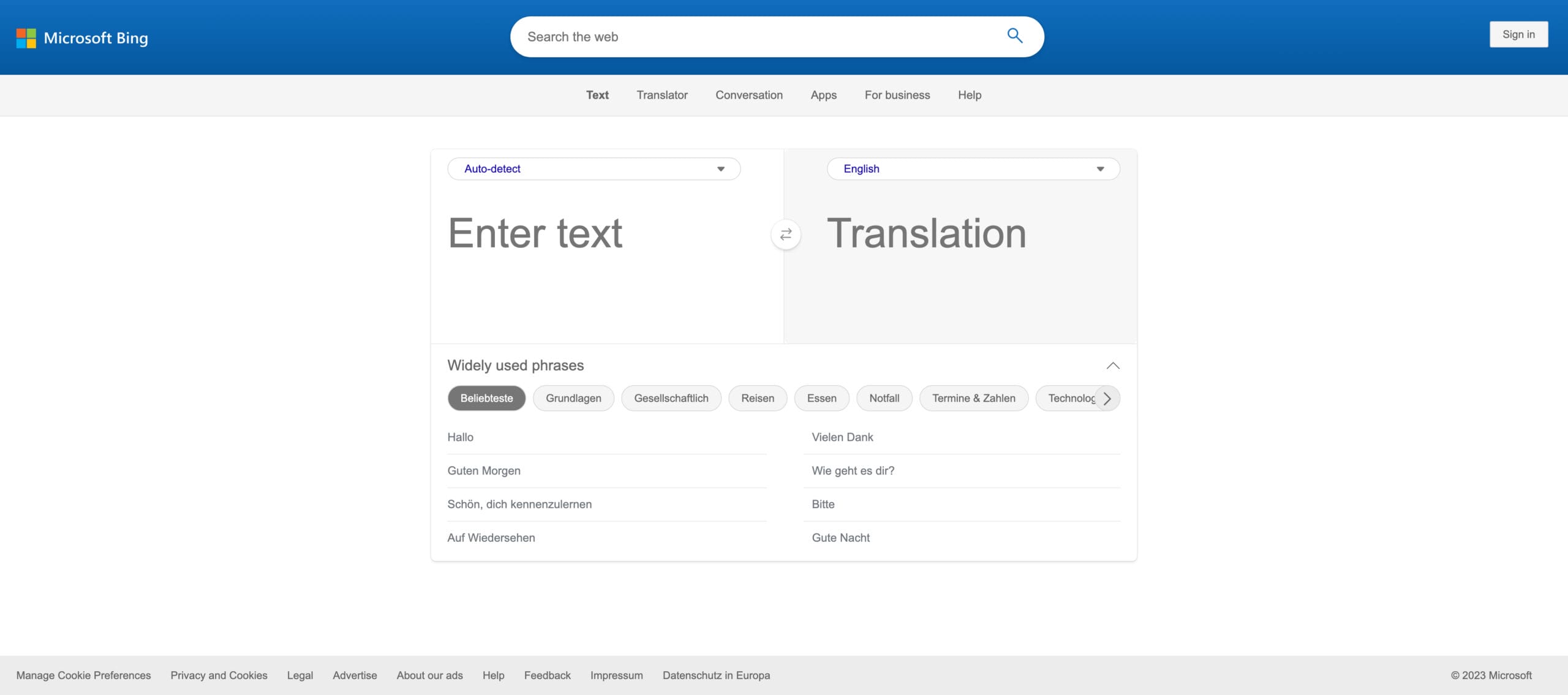 For those seeking to integrate Microsoft's translation technology into their translation workflows through a paid subscription, the offerings are extensive. Besides the "standard" text translation, with Azure Cognitive Services Translator, it's possible to translate entire documents, utilize a REST API, and leverage AI Containers. Most importantly, it allows for the machine translation customization.
According to Microsoft itself, with about 10K bilingual translated sentences (input and output), it's possible to improve the translation models to fit the customer's needs better.
Amazon Translate
Last but not least, Amazon Translate, another online machine translation system from a Big Tech company—relatively young, having been launched in 2017, yet very powerful. Given the backing of its parent company, it's not surprising that Amazon Translate has achieved remarkable results in the short time since its release. Users looking for a free solution might be disappointed, though: To use Amazon's machine translation engine, you need an AWS account.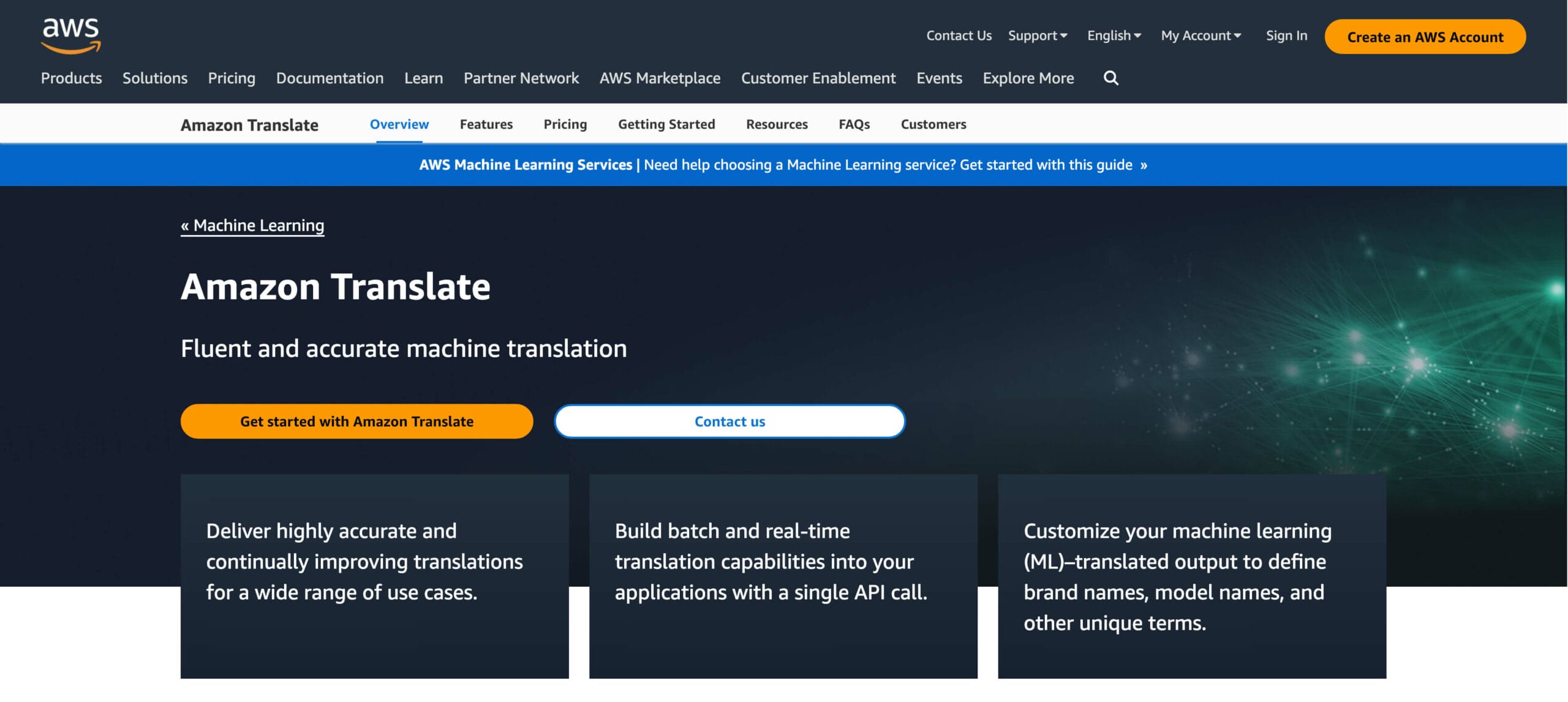 With an AWS account, you get 2M free characters per month—and the range of functionalities offered by this NMT system is huge:
Customization (terminology and parallel data)
Encoding terminology
Batch translation (Amazon S3), etc.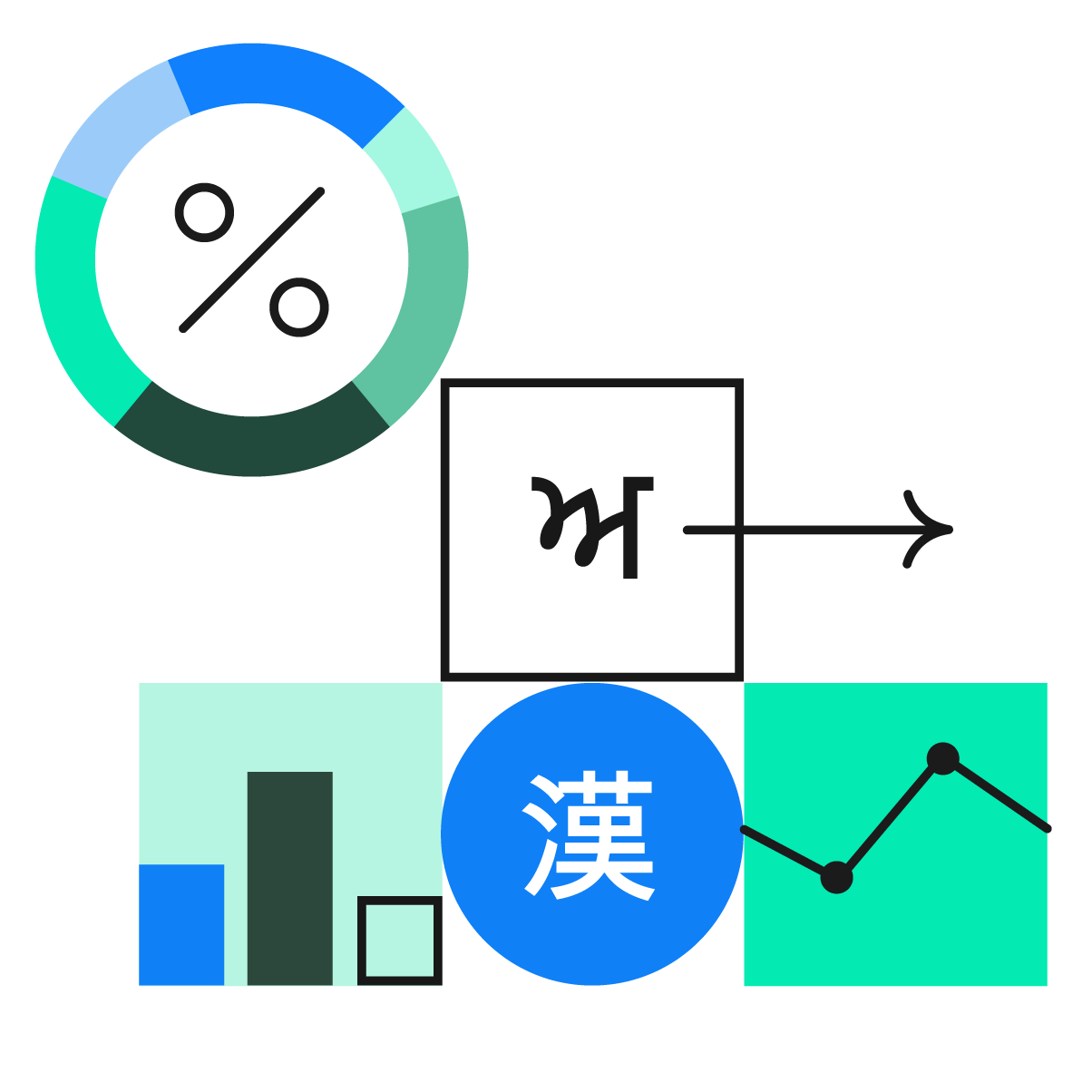 Interactive MT report: Uncover top performers
Find out how leading machine translation engines perform for different content types using the latest data in our quarterly machine translation report.
Choosing the right machine translation tool for your needs
This overview shows that even though almost all machine translation developers have moved towards NMT, each provider has gone in its own way. On one hand, there's the strategy of reaching a borader audience with a completely free, user-friendly tool. On the other hand, some providers offer more customization options geared towards tailoring the tool to your specific needs.
Recognizing that each provider has its strengths and weaknesses, it's clear that there's no single best machine translation software—nor a one-size-fits-all solution.
The best approach to selecting machine translation tools is to thoroughly evaluate all providers, ideally utilizing each one's strengths in terms of language pairs, domain, and infrastructure.
This will help you find the right combination of MT engines to meet your specific translation needs. However, you can unlock the full potential of machine translation only when you're able to access and use all tools in one place. Thanks to a cloud-based translation management system, this is now well within your grasp.
Make the most of MT software with Phrase TMS
When businesses need to utilize machine translation at scale, they need technology that can provide them with the best of both worlds: efficiency and quality.
Phrase TMS, the enterprise-ready translation management system within the Phrase Localization Suite, makes it effortless for growing companies to leverage machine translation. Organizations achieve an unprecedented ability to enter new markets more quickly and efficiently.
Phrase TMS users can employ a dedicated machine translation management tool, Phrase Language AI, to implement MT into their translation workflow with fast and cost-effective translations that don't compromise on quality.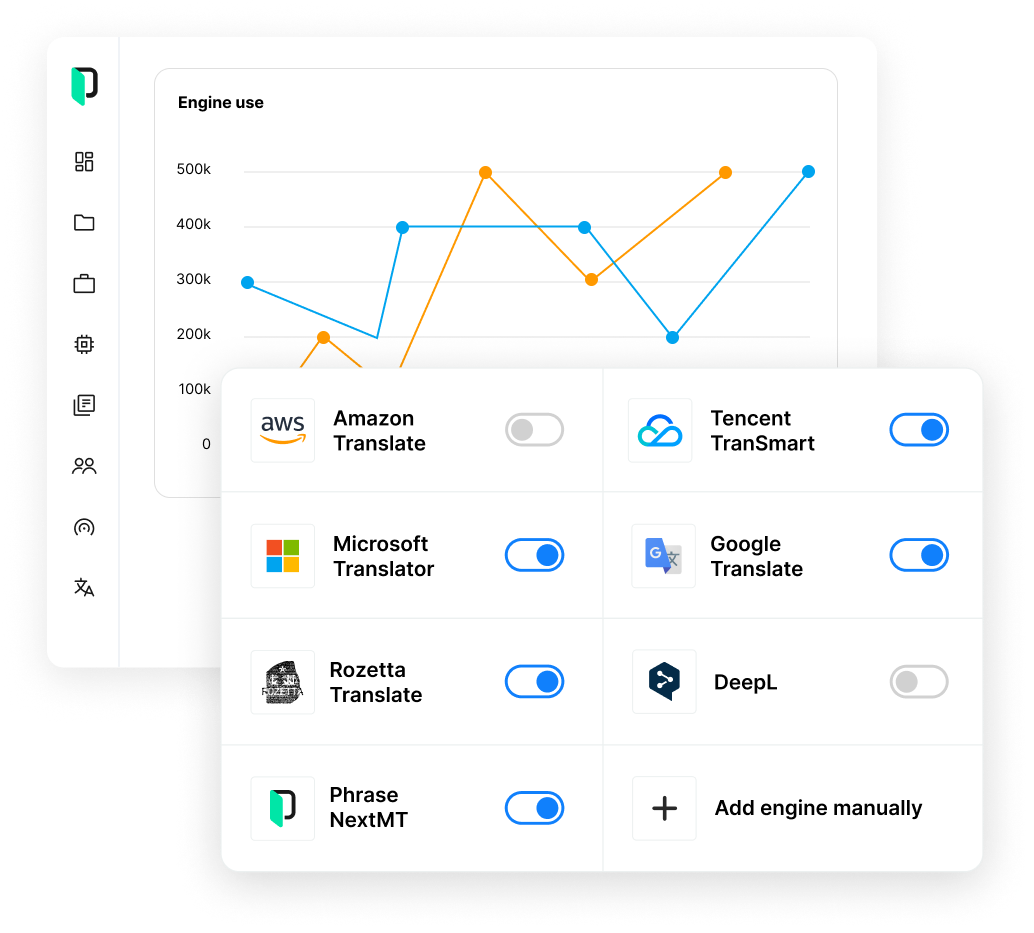 Fully embedded into Phrase TMS, the advanced MT management capabilities that come with Phrase Language AI let you:
Start translating immediately with no developer time or effort

using

fully managed MT engines

from leading providers like Google, Amazon, DeepL, or Microsoft.

Add any of the 30+ supported generic and custom engines

manually if you ever prefer to use a specific MT engine.

Extend high-quality MT to every employee: The powerful Phrase Language AI API allows you to scale the value of MT with company-wide access for to secure company-approved machine translation.
Enjoy unlimited machine translation for post-editing workflows

so linguists can work more efficiently.

Work with the best engine—auto-selected

, based on your language pair and content type.

Automatically filter out content

that shouldn't be machine-translated.

Delegate quality testing, legal and security evaluation, setup, and payment

of machine translation engines to dedicated machine translation experts on the Phrase team.

Leverage your translation memories to increase translation quality

by up to 50% with

Phrase NextMT

—the first TMS-ready MT engine.

Ensure the MT engines use your preferred terminology

with the correct morphological inflection—reducing post-editing effort.

Preserve formatting and placeholder tags

from source to target content automatically.

Get a score for each machine-translated segment

, based on past performance data, to post-edit only where needed.

Achieve up to 55% cost savings

with MTPE compared to human translation.
Discover advanced MT management features within Phrase TMS and push MT technology to the next level with our enterprise-ready solution.
Speak with an expert
Want to learn how our solutions can help you unlock global opportunity? We'd be happy to show you around the Phrase Localization Suite and answer any questions you may have.