Machine translation
Machine Translation Software: 5 Tools to Try and Use Now
Get a strong overview of the most popular machine translation tools worldwide, and see what makes each of them unique.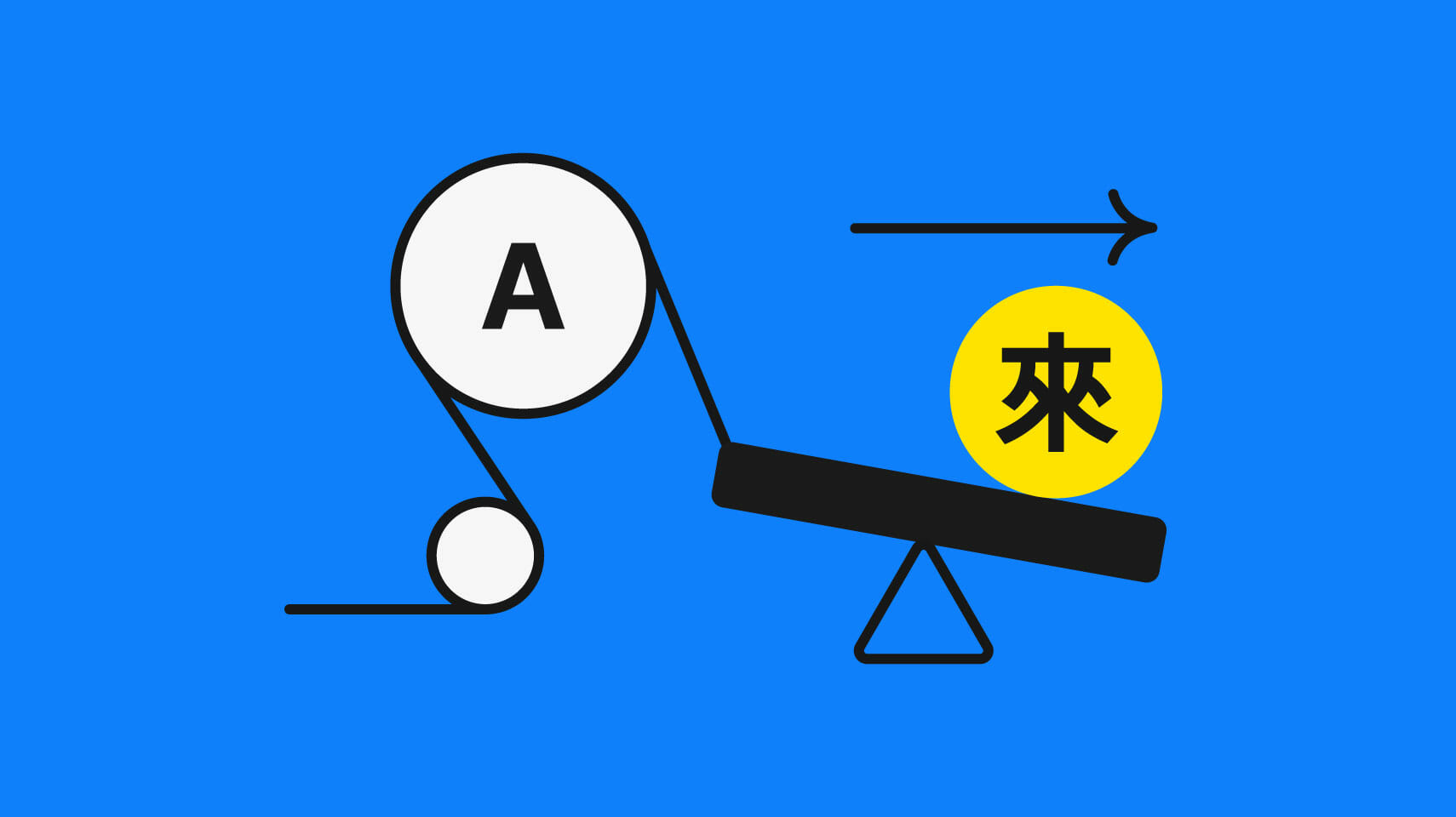 In an ever-connected world, machine translation (MT) has become a common tool for both professional and personal use. Driven by increasing demand for content localization, the machine translation market has been growing at an incredibly fast pace.
To help users across the globe get a better understanding of the MT translation software landscape, this guide provides an overview of the most popular MT tools on the market. Let's see what makes each of them unique.
The advancement in MT translation software
In the early stages of applying machine learning to language translation, machine translation was primarily used to get a rough translation of a text. Ever since Google brought about the "MT neural revolution" in 2016, machine translation results have significantly improved in terms of quality, consistency, and productivity. Thanks to neural machine translation (NMT), algorithms can now generate such accurate translations that they're way better than just "good enough".
With this innovation potential, global tech giants have been increasingly disrupting the language industry year by year. So, the question is now: What is the best machine translation software on the market? And most importantly: What are the differences among the many online machine translation engines available? The first answer might be easy: There are no absolute best tools, engines, or providers. Even the widespread opinion that an NMT system would offer the highest quality translations isn't entirely true—it has its downsides as well.
Put another way, there is no perfect machine translation technology—nor the perfect MT engine. It all comes down to the specific needs of the user in terms of content type, subject matter, and target audience. That's why we've picked 5 engines in the vast machine translation services market, based on translation quality and technological features, to help users get a strong overview and identify the most suitable MT provider for their translation needs.
Google Translate
There's barely anyone who hasn't heard of it: Google Translate has been incorporated in almost every product of the Google ecosystem and has reached high-quality levels—not only for the most common language pairs but also for less popular ones.
Google Translate was launched in 2006, but only a decade later did Google make the most significant leap in the recent history of commercial MT—by switching from a statistical, phrase-based to a neural machine translation system. It was the birth of Google Neural Machine Translation (GNMT).
Actually, it was a double leap. The first part was abandoning the statistical paradigm, which was still bound to the word-for-word translation and lacking context. The recurrent neural networks (the particular form of neural networks used to encode and decode the sentences) were able to "understand" the context way better and to give a much more fluent translation.
While other machine translation processes already used artificial neural networks, the real innovation was introducing the so-called "attention mechanism" or Transformer. This approach allows the system to translate very long sentences without losing context and quality. Whereas RNNs gather information from each part of the sentence, thus making the process computationally too expensive and creating a bottleneck for longer sentences. An attention layer can focus on the most important aspects of the source text, no matter how long the input sentence is.
Currently, the free version of Google Translate lets you translate texts into more than 100 languages by writing or copy-pasting them in the web interface, translating entire documents with drag and drop, and viewing the history of the latest translated sentences. No login or account is needed.
It is also possible to translate 500K characters a month using Google's powerful Cloud API to import and export translations, e.g. from and into a CAT tool. More characters and features are available in the paid versions, along with other functions like creating user-defined translation models (with Google AutoML). In other words, every user can train Google's engine with their own bilingual data.
DeepL
The wunderkind among the MT tools, German-based DeepL was launched in 2017 to further develop Linguee, the world's biggest database of human translations. The engineers at DeepL applied the newest Deep Learning technique (hence the company's name) to get state-of-the-art machine translation software by training the models on Linguee's data. And the results are very similar (or better, depending on language pair, field, and evaluation system) than the ones from Google, which is still often considered as the benchmark for translation quality—DeepL itself claims to be "the world's best machine translation."
DeepL offers a free machine translation software tool for seamless integration into the whole Windows/iOS ecosystem. Users can translate sentences from each program into 110 language combinations by just clicking CTRL+C twice and translating entire Word and PowerPoint documents with drag and drop.
Also, both in the web interface and in the standalone app, it is possible to customize translations by "forcing" terminology for selected language pairs. Already in the free version, users can decide to use specific (corporate) terminology in their translation for certain language pairs by just switching a toggle. This way, DeepL tackles one of the weaknesses of Machine Translation we mentioned before: consistency.
A wider, unlimited terminology function is available in the pro (paid) version, together with other settings, such as the option to make the target text more formal or informal—something which can have a massive impact on the tone of voice in languages like German or Italian.
Remarkably, DeepL is one of the few top-notch MT providers not currently offering the option to customize the translation model by using proprietary, pre-translated data to train the engine.
On the other hand, DeepL offers Pro subscribers a CAT tool integration as well as end-to-end encryption of their translated data.
Systran Translate
The first company ever to offer machine translation for commercial purposes (founded in 1968), Systran keeps following the latest technologies and introducing some interesting innovations itself—the latest being pure neural machine translation (PNMT). Systran's free engine, Systran Translate, allows users to translate their texts "on the go" into more than 140 language combinations while trusting the power of the open-source community.
Open source means freedom with the source code, and this allows for more creative freedom and enables technology agility. Among the big players in the MT field, Systran is the only one sharing its knowledge—and profiting from cooperating—with OpenNMT, an open-source ecosystem for neural machine translation and neural sequence learning. This same engine, founded by Systran in December 2016 together with Harvard NLP, has already been successfully used in many research and corporate applications.
Users who subscribe to a paid membership can leverage this technology while also taking advantage of Systran's PNMT to customize their MT models with their own bilingual data.
Systran is also one of the few companies that don't just speak about NMT for each aspect of the translation cycle; it defines its own model as hybrid translation, combining rule-based and statistical machine translation to guarantee predictable and consistent translations, compliance with corporate terminology, out-of-domain usability, high performance, and the possibility to learn from existing monolingual and multilingual corpora with few customization costs.
Microsoft Translator
Much like Google Translate, Microsoft Translator is integrated into Microsoft's own search engine, Bing. Moreover, lots of Microsoft products now include the possibility to translate documents (Office), messages (MS Teams, Skype), or posts (LinkedIn) between 90 languages and dialects using their home-brewed MT system—also based on the newest neural network technology with an attention-based model.
Microsoft launched Translator officially in 2009, but the product became more relevant and up to date only in the last few years. Today, it's also available as a standalone mobile app for both iPhones and Android devices.
An interesting feature in the free version of Microsoft Translator is the translation of the most common sentences and expressions one could need in different moments of everyday life: Users can translate, with just one click, the most typical questions and statements needed for a conversation, as well as translate (via app) street signs via image recognition.
For those looking to integrate Microsoft's translation technology into their localization processes by choosing a paid subscription, the offer is substantial. Apart from the "standard" text translation, with the Azure Cognitive Services Translator it's possible to translate whole documents, to use a REST API as well as AI Containers, but most of all, to customize the translation models.
According to Microsoft itself, with about 10K bilingual translated sentences (input and output), it's possible to improve the translation models to fit the customer's needs better.
Amazon Translate
Last but not least, Amazon Translate, another online machine translation system from Big Tech—quite young (launched in 2017), yet very powerful. Considering the power of the parent company, it's not quite surprising that Amazon Translate has achieved impressive results in the short time since its release.
Users looking for a free solution might be disappointed, though: To use Amazon's machine translation engine, you need an AWS login. Nevertheless, 2 million characters a month are given for free with an AWS login—and the range of functionalities offered by this NMT system is huge: customization (terminology and parallel data), encoding terminology, and batch translation (Amazon S3), to mention but a few.
Which MT translation software to use?
This review of the top 5 machine translation providers shows that even though almost everyone has moved towards NMT, each provider has gone in its own way. On one hand, there's the approach to reach a more general audience through a completely free, very user-friendly tool. On the other hand, some engines offer more options for customization to tailor the tool to your specific needs.
In sum, there is no best machine translation software—nor a one-tool-fits-all. The best approach to machine translation is to try all tools on offer, ideally using each for its strengths in terms of language pairs, subject matter, and infrastructure. The right "blend" of MT engines will allow users to leverage the best resources from the latest technologies to help them with their localization needs.
Last updated on December 20, 2022.