Localization strategy
SaaS Localization: How Software Companies Can Grow Into New Markets Seamlessly
For any software company aiming to increase the user base globally for its web or mobile app, SaaS localization is key. Here's how to make it work with the right strategy and technology.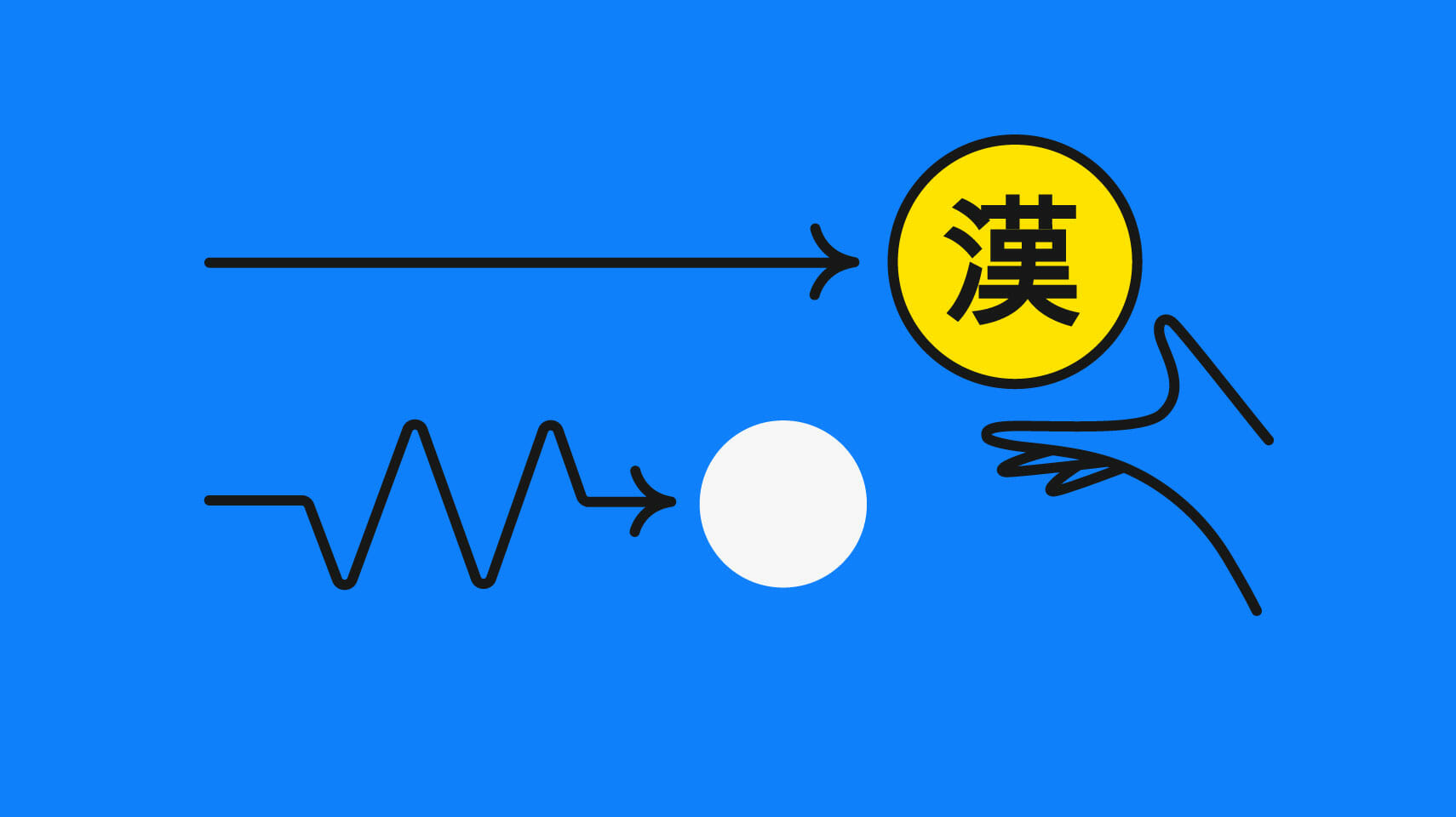 When a software company looks to expand its international reach, the question of how to reach a global audience by adapting its software-as-a-service (SaaS) products takes center stage.
This process, known as SaaS localization, can yield impressive results and open up new opportunities when executed correctly.
However, if done improperly, it can leave companies with a fragmented user interface (UI) and a disorienting experience that drives customers away.
In this guide, we'll discuss the basics of SaaS localization and how tech companies can lay the groundwork for seamless global expansion.
What is SaaS localization?
SaaS localization involves adapting a software product to the language, culture, preferences, and regulations of a target market.
It's more complex than simply translating text and requires a thorough understanding of the target market's needs in order to create a successful end-user experience.
While translation is a key part of SaaS localization, the former only concerns itself with the written word. Localization, on the other hand, dives deeper and takes into account cultural sensibilities, formatting requirements, pricing conventions, UI design elements, and more.
During SaaS localization, a software company typically adapts:
Software design elements, including fonts, colors, visuals, menus, and buttons
Website content
Legal information related to data privacy or other regulations
Date, number, and currency formats
The user journey, from purchase to onboarding
Payment methods and pricing
Customer support options
Device compatibility, etc.
The goal of SaaS localization is to create a software product that feels native to users in a target market.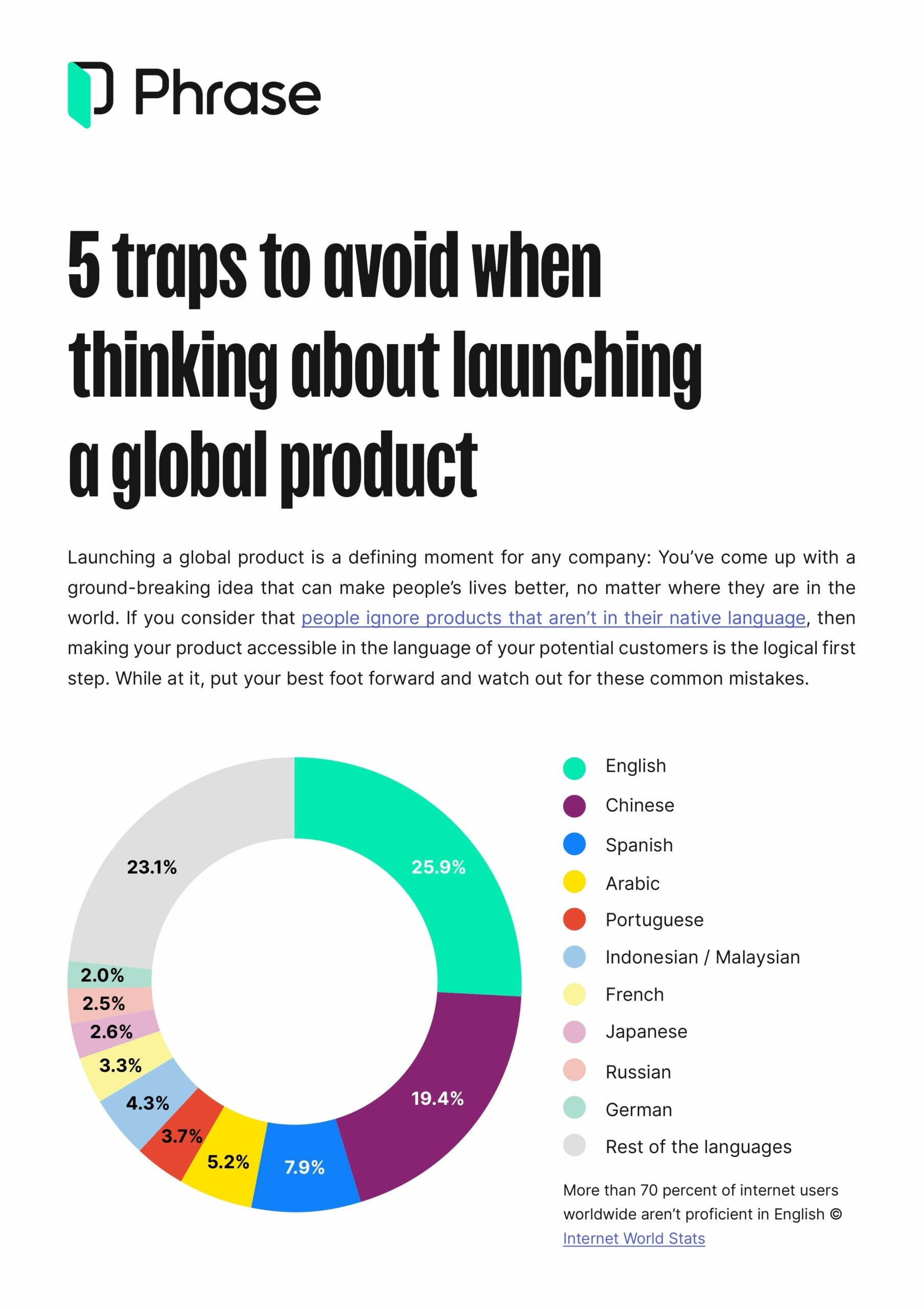 Free download
5 traps to avoid when thinking about launching a global product
Most people ignore products in languages that they don't speak, so give yourself the best chance of success by avoiding these 5 common mistakes in global expansion.
SaaS localization done right in 10 key steps
Successful SaaS localization initiatives follow established best practices. Here's a concise 10-step process to guide tech companies in launching their own localization initiative:
Step 1: Research the target market
Before jumping into the localization process, it's important to conduct market research to gain insights into your new business geography. Understanding the cultural, economic, and legal differences between your domestic market and the new one can mean the difference between success and failure.
For example, a software tool designed for the US market may need some adjustments to comply with GDPR regulations when expanding into the European Union (EU).
Step 2: Identify your target customer
Knowing who you're targeting is key to successful SaaS localization. Understanding customer needs should inform every decision you make when localizing your product. Ask yourself how your SaaS product can solve their problem, and what features or design changes would be most beneficial.
For example, Xero—accounting software—necessarily provides different features for UK customers than it does for Australian ones because of the different regulations in each country. The regional editions of Xero differ in payroll functionality, particularly, to comply with their relative region requirements.
Step 3: Establish a local presence
Whether a physical office or a virtual presence in the target market, companies need to be able to connect with local customers. This isn't just a show of good faith—it's an essential way to collect feedback, gain a competitive edge over local businesses, and build trust with potential customers.
For example, you might want to invest in local SEO efforts to make sure your website is visible in local search engines.
Step 4: Adapt your software product
This is where actual software localization work begins. In this phase, you translate your product's user interface (UI) into the local language and adapt your features, pricing, and support options to meet local needs, preferences, and regulations.
For example, if you're making your app available in European Spanish, you'll need to:
Translate all the app or website content
Use visuals that represent the target audience
Adjust the product's currency to the euro
Ensure that forms contain enough fields to enter 2 surnames—the default format in Spain
Check with a GDPR lawyer to make sure your product is compliant with EU privacy regulations
Offer local payment methods, etc.
Step 5: Test the market
It's always a good idea to run a pilot project or soft launch in order to test the market and collect feedback from local customers before fully committing to international expansion.
For example, you might want to use a landing page to gauge local interest in your product before proceeding with the localization of the rest of the website.
Step 6: Build a local team
Having a local team on the ground is another important consideration. Not only will it help you understand the target market and optimize your product localization, but it will also be able to spearhead marketing efforts, recruitment drives, customer support, and more.
For example, if your users in Germany experience any issues with your product, having a German-speaking customer service team available in the same time zone can make all the difference.
Step 7: Develop a local marketing strategy
Utilizing local marketing channels to reach your target customers is key for successful SaaS marketing localization. Depending on the target market, these can include local content marketing, influencer outreach, paid advertising, print media, and more.
Netflix is a brand that nails this. A major part of Netflix's publicity strategy in local markets has been to collaborate with top influencers or celebrities from each country in order.
To promote the release of the third season of Cobra Kai, for example, Netflix partnered with TikTok influencers across the United States, United Kingdom, Canada, Australia, and France.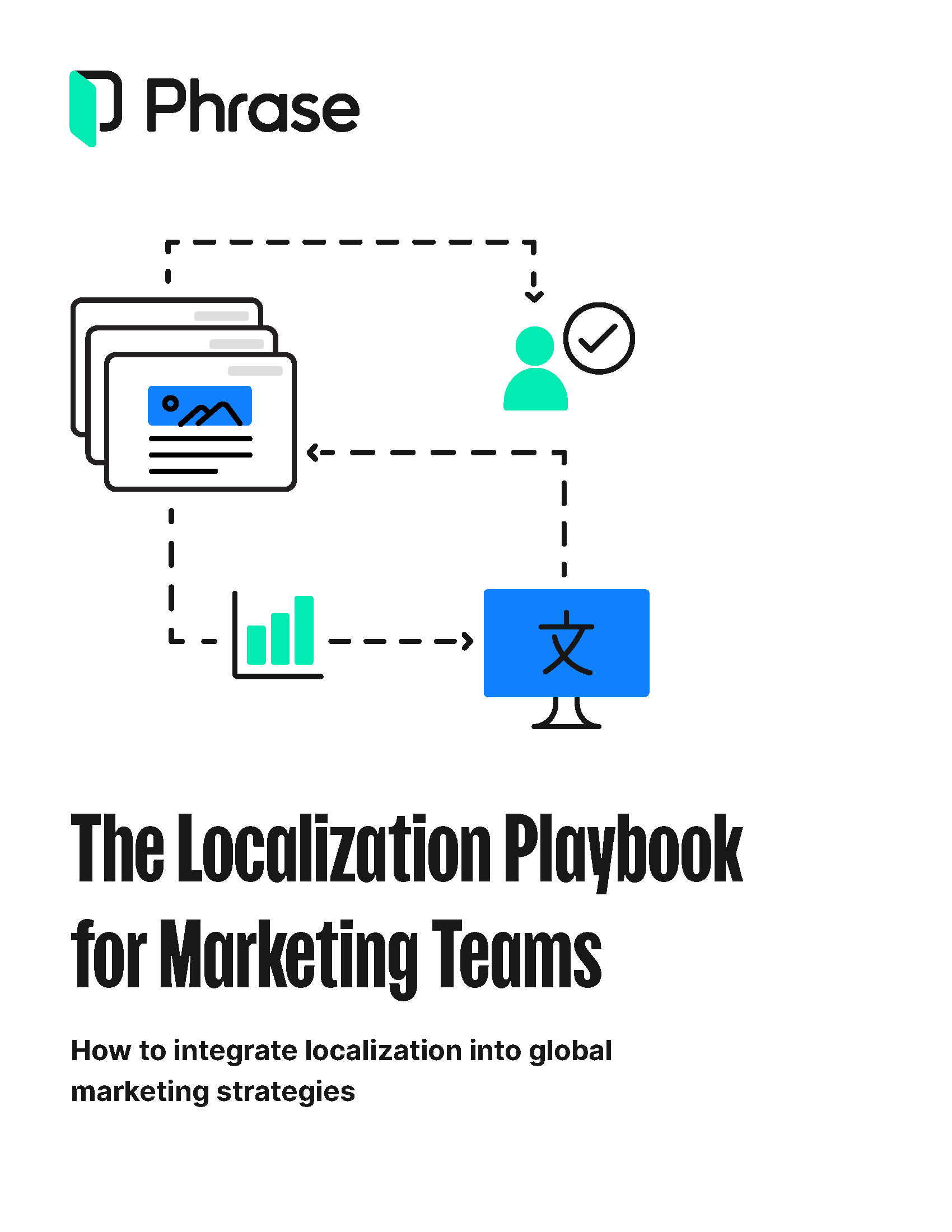 Free download
Make global marketing strategies work in local markets
Harness the power of localization to effectively connect with audiences worldwide and discover best practices for making your next global marketing endeavor a success.
Step 8: Work with local partners
Distribution, marketing, customer support, and even payment processing are essential elements to pay attention to as part of your SaaS localization program because preferences vary from country to country. 
Failing to develop relationships with local partners and service providers can lead to lost business and wasted time.
For example, open banking in the UK has become extremely popular, and a lot of companies are switching to this type of payment solution in order to provide the best experience for their customers.
Step 9: Monitor, test, and never stop adapting
SaaS localization work doesn't end once you've localized your product. Keeping a close eye on customer feedback and market trends is essential in order to continue optimizing your product and fine-tuning your marketing efforts.
For example, if you see that churn rates in a specific market are higher than usual, you might investigate further and discover that localizing your product's documentation could help reduce customer frustration.
Step 10: Optimize your processes for easy scaling
Finally, once you have your SaaS localization process up and running, it's important to look for ways to optimize it and make it easier to scale up in the future. Automating certain parts of the process, such as translation workflows, or investing in localization tools can save you time and money in the long run.
For example, if you're using spreadsheets to manage your translations, you might want to look into ways of increasing productivity and consistency, such as letting translators, editors, managers, developers, and designers collaborate in real time.
The benefits of localization technology for SaaS localization
To make the most of the investment typically required for SaaS localization and secure a positive localization ROI (return on investment), streamlining the process by automating as much as possible can be a great way to go.
The use of localization technology offers various advantages. With a dedicated software localization platform, for example, you can reduce the time it takes to complete product localization, increase accuracy, ensure brand consistency across markets, eliminate internal bottlenecks, and more.
Common features of localization technology solutions
Workflow automation
You can turn repetitive manual tasks into automated processes, reducing communication overhead. For example, your software strings get automatically imported into the localization platform from the development environment and then exported back once they're localized.
Centralization and collaboration
All stakeholders, such as translators, developers, and marketers can work together on one platform. They can share resources, reference material, and more to ensure the highest quality output.
SaaS (software as a service)
Software companies can benefit from user documentation, help content, and manuals being tailored to their specific industry jargon and terminology.
Machine translation capabilities
You can leverage AI-powered machine translation capabilities to pre-translate content, quickly generating the first version of the target language content without requiring manual input.
Translation memory and terminology management
By storing and managing your terminology in a centralized repository as well as previously translated content that can be reused, you streamline the localization process and ensure consistency across languages.
Analytics and reporting
For informed decision-making, you can get access to detailed insights about the state of your localization efforts, from translation productivity to output quality by language and more.
Integrations
When you connect your existing systems—from content management and customer relations to design and development solutions—you can create a seamless process where translation projects and strings automatically flow through custom workflow steps.
Maximize your international reach with SaaS localization
SaaS localization is essential to help you reach and engage international customers. By following the steps outlined in this guide, you can make sure that you aren't leaving anything to chance as you enter global markets.
Having a clear plan for how to localize your product before launching in any market and leveraging the right tools can help you achieve quick wins while supporting long-term success.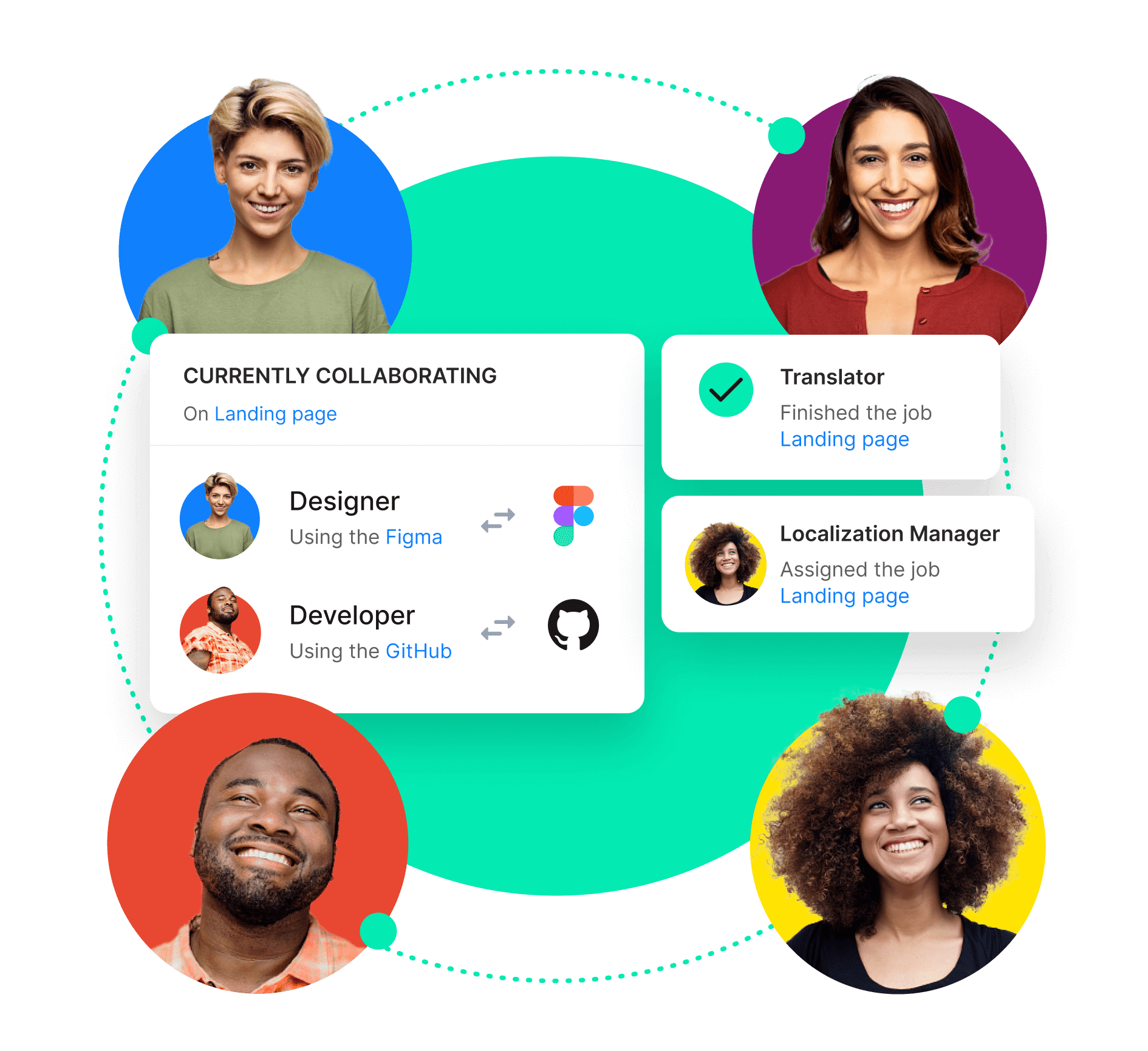 Unlock global business with the Phrase Localization Suite
Expand into new markets with all the tools you need in one technology suite for high-quality, fast, and scalable localization.
Last updated on September 15, 2023.