Global business
How to Expand Your Startup Growth Globally
With the right team, knowledge, and tools in place, when you ask "Is startup growth possible globally?", the answer is "yes!"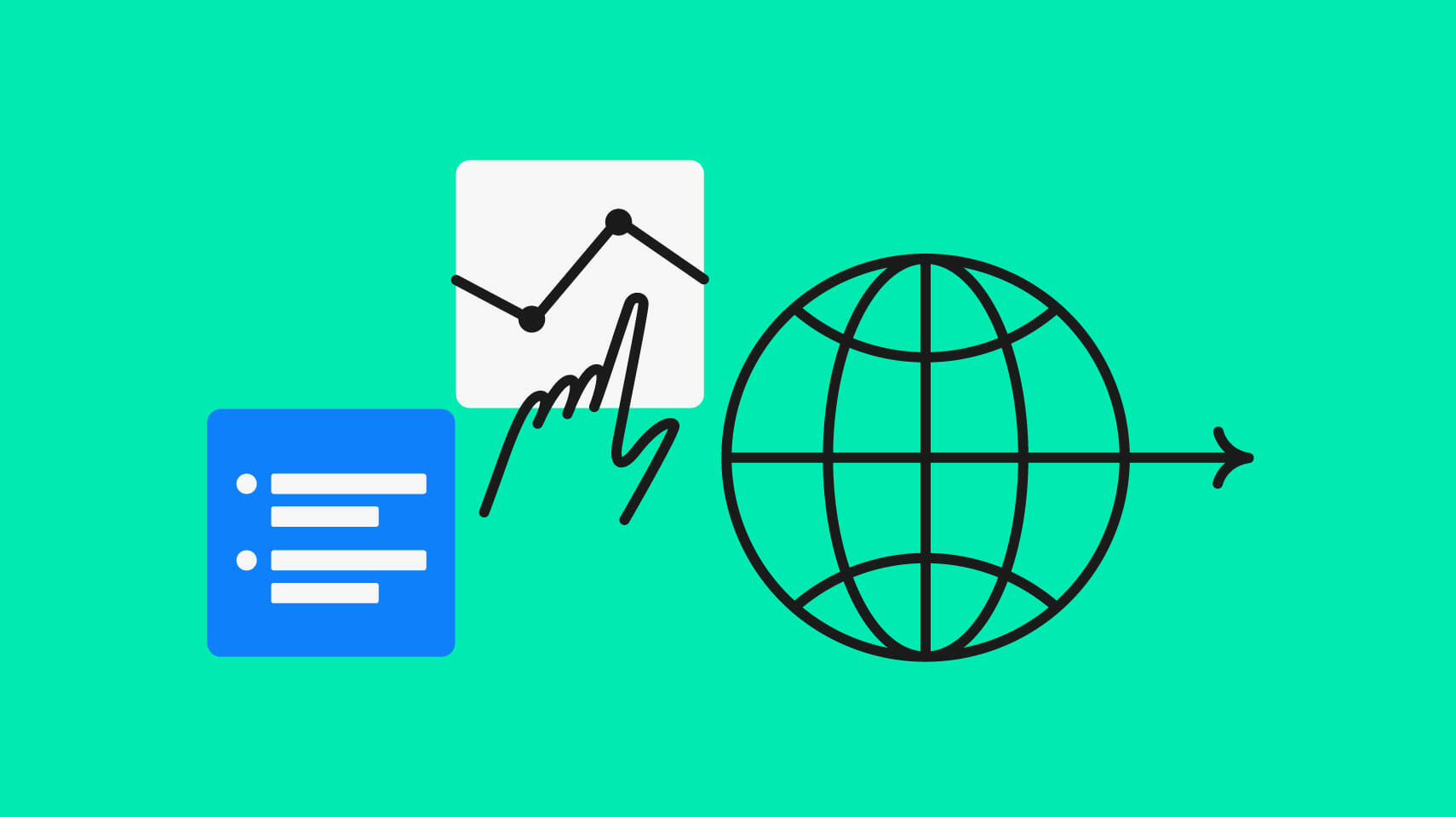 You have spent countless months, brainpower, and resources quietly developing your  Software as a Service (SaaS) product. When it is finally ready to launch, you have to ask: "Is startup growth possible globally?" This is the question that almost every young entrepreneur is confronted with. Customer reach has infinite possibilities. That may seem daunting in the beginning. Just thinking about what languages should be made available can make your head spin.
If you keep your focus on the trusted tips shared here, you should have a scalable model for international success. Global profitability is achievable when you apply a clear strategy and remain nimble. By implementing a calculated approach to taking your SaaS product to the global marketplace, you can achieve remarkable success. Let us break it all down for you and take some of the stress out of going global.
Startup Growth Lies in Universal Accessibility
Globalization is a necessity in today's economy. Without it, your SaaS startup would not be able to reach every potential customer. Your users live everywhere – some in major cities, others in remote rural communities. The world has become smaller with the reach of the internet and accessibility of cashless payments, i.e. e-commerce.
The best part is that it has become easier to take your product global because your customers have both the ability to discover you wherever they live and have the means to pay you securely. Why not make yourself available to every potential user? More importantly, you provide a SaaS product, and software should be accessible on a universal scale.
Going Global Is More Than Just Translation
When you start to think about taking your product global, the first thing that comes to mind is translation. That is, of course, a vital piece of the puzzle as people will always prefer to be spoken to in their own language. Identifying languages for translation is a key component of your strategy. However, before you start adding languages to your product, you should understand what localization is and what it entails. Other alterations may need to be applied prior to translation. You do not want to waste resources or spend money before you have to.
Localization is the adaptation of a product or service for a specific market. It is a complex process including variables such as changing the language, adjusting the code, feature availability, and adjusting the marketing. When done properly, localization is crucial to the success of your globalization strategy. This is where you will make decisions on how your users will view your product. Your globalization strategy and, in turn, your global approach will require some essential steps:
Anticipate Globalization
You should always build your product with globalization in mind. Your customers' access points are all over the world. This means that you should code your product with the flexibility to adjust language and alter features. Adapting your product for new audiences should never be an afterthought. Build your software to travel.
Find Your Customers
There are several approaches to finding your customers, but as a startup, you are actually at an advantage. You may find that your early adopters live in other countries. The pain points that your service solves may actually be more popular in foreign markets. Find where those challenges exist and target the markets that need you.
Global Workforce
It would be ideal to have team members located in every region you sell your product. In-country talent or even talent from a particular region will give you all of the vital information you need, but it is not often realistic. If you have a market that has the highest demand, that should be the area that you must pay the most attention to and, in turn, apply the most resources.
Target Marketing
Is your content available in a variety of languages or targeted to a specific locale? There needs to be a clear distinction here. If you are simply making your product available to anyone and in a variety of languages, that is very different than reaching out to customers per their region, regardless of the language. This can be quite tricky and requires you to be diligent with your analytics. Use targeted marketing where you have the most customers. Once you have identified those locales, follow these two basic rules:
Do your customers know what you are selling? Be clear and respectful in your communication.
Are there any potential legal risks? If you are marketing to a specific region, you may be subject to local laws.
Glocalization
This is a funny new term that gets thrown around lately, but it is actually a very smart business approach. According to the glocal model, your product is accessible everywhere and makes alterations only when necessary. Be flexible and have the ability to scale: code, language, and even feature availability by market. When managing languages, it makes sense to have a strong translation management tool to handle your translation in a secure environment that easily integrates with your existing infrastructure.
Here are some common terms that will help you through the process:
Translation: Direct one-to-one interpretation of text into the desired language.
Transcreation: This is a deeper look at translation. Changing text to make terminology relatable.
Copywriting: Original copy that is unique to the source.
Language service provider (LSP): There are several localization service providers that can handle your translations, transcreations, and original copy, depending on your requirements.
Your globalization strategy will be directed by the demand for your product and any legal restrictions per region, which is why you should include a trusted translation management tool into your ecosystem when you are ready to tackle language as part of your success strategy.
Functionality
It is also important to note that your customers may not exactly be using your application for what it was created for. You may find that users have a unique problem that your software has the solution for. If that happens, you want to be ready.
Analytics
Track your customer behavior. How do they use your application? Choose an analytic tool that tracks your success per region. That will, in turn, drive your global strategy and how you execute your marketing.
E-Commerce
Your user's willingness to pay (WTP) and their ability to pay are important factors to budget for. Pay close attention to your competitors and the values within each region. For example, if you do not provide a unique service, your cost should reflect that. Another scenario could be that your product would be very popular in a region due to the cultural value that is placed on the functionality provided.
Customer Trust
When your customers trust you, they become loyal customers. Be flexible and address customer inquiries quickly. Your product should be above all: secure, accessible, affordable, and make lives simpler. Show your users that their information will be safe in the cloud and that you are here to help.
Do not forget your ongoing strategy needs to be flexible. If you forget everything we just talked about, try to remember these two main points:
Flexibility – assume that your customers may use your product anywhere on the planet, make sure it works. It will only work if your code and strategy remain agile.
Trust – your users want to know that you care about them. Be respectful in your marketing, customer service, and accessibility.
ROI and Growth Potential
Of course, there is your bottom line and overall profit to consider. That is why you need to be smart about where you focus your resources. Your return on investment (ROI) should be your priority while retaining loyal customers.
Get the Right Tool to Go Global With Confidence
As your market reach expands, so will your localization demands. To manage them sustainably, you need a localization tool that is reliable and scalable. With Phrase, a translation management system trusted by more than a thousand companies, you have the right support in place. Phrase is the complete localization solution where product managers, developers, translators, and designers come together to streamline their localization workflows across geographies and timezones and grow their business from day one.
Phrase helps early-stage startups, freelance developers, and other innovators make their SaaS products speak the language of those it intends to address. With Phrase, entrepreneurs can get everything they need to reach new markets and localize their software in an easy, hassle-free way. Upon signup, teams can set up an agile, iterative workflow that is scalable for the future. Phrase allows for fast iteration on app copy anytime as well as content deployment with one click over the air.
Globalization is an ongoing process that will evolve so long as technology continues to develop. You can turn it into success for your own startup if you keep it flexible and scalable. Being aware and responsive to your customer's needs will open doors to new markets and profit on a global scale. Set goals that are obtainable and deliver great results with a strategy that resonates with your customers. With the right team, knowledge, and tools in place, when you ask "Is startup growth possible globally?", the answer is "yes!"
Last updated on September 26, 2023.