Phrase Announces Series of Connectivity Enhancements to Its Market Leading Phrase Localization Suite
May 17, 2023
Latest releases streamline and improve the translation process, resulting in faster delivery times, higher quality translations, and cost control for customers.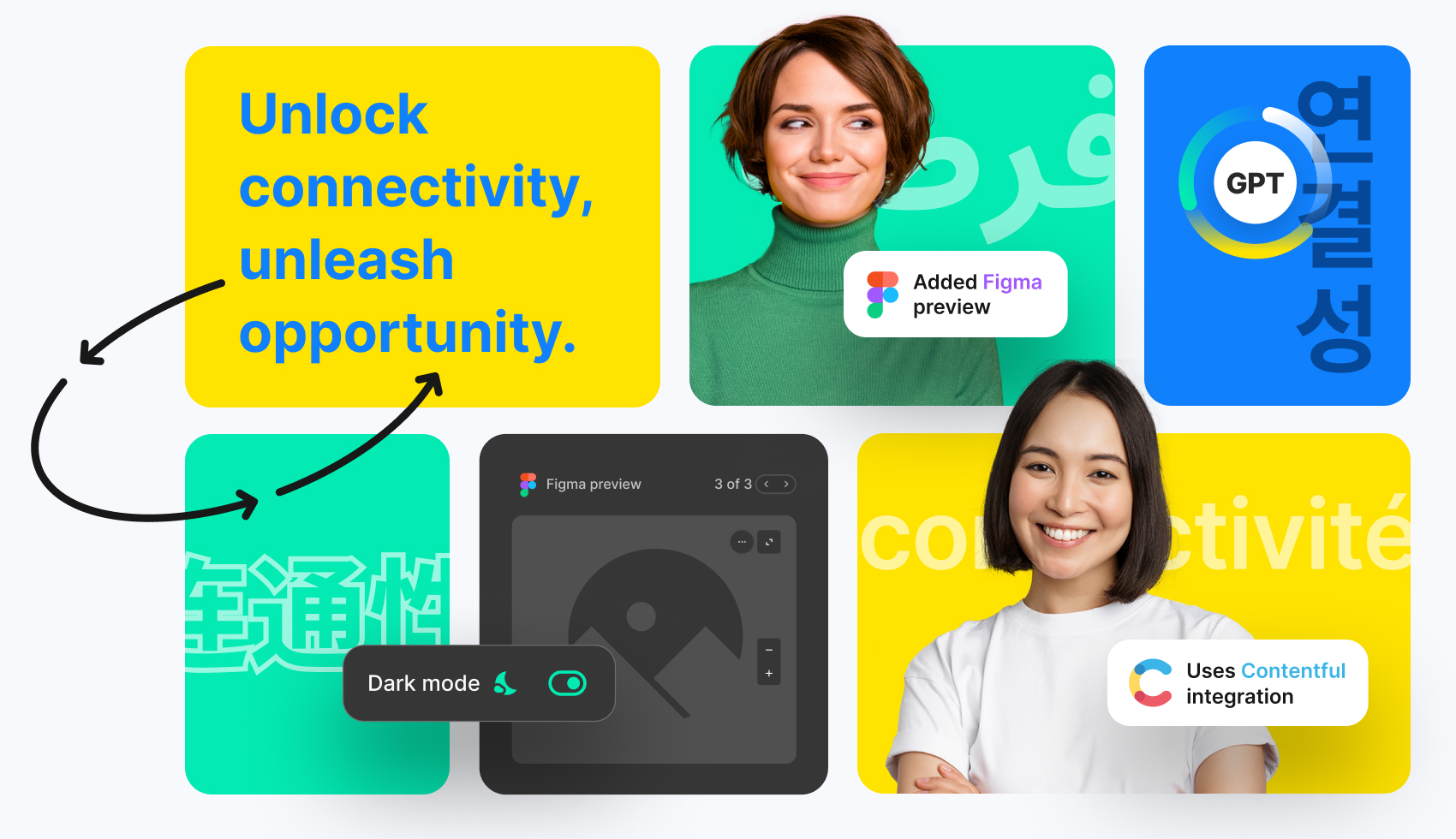 Boston, USA, May 17, 2023 – Phrase, the global leader in Enterprise localization software, has announced a series of new connectivity enhancements to its Phrase Localization Suite, designed to further improve the localization process for customers worldwide. Setting a new standard for the industry at large, the Phrase Localization Suite has been developed to connect, automate and manage any and all localization activity across an organization with ease, powering the entire end-to-end localization ecosystem for global businesses. These latest releases build on February's innovation wave and continued growth momentum in the business. 
With an emphasis on connectivity, the latest product releases include an all-new Phrase TMS integration with Contentful, one of the most widely adopted content management systems available. This integration is designed to enable businesses of all sizes to streamline their translation workflows and manage content more efficiently. The Contentful integration will allow users to easily export content to Phrase TMS for translation, and once translated, import the content back to their Contentful CMS, always ensuring a seamless workflow and consistent messaging across all languages.
Furthermore, with this release Phrase is offering customers the opportunity to be part of its GPT beta program to experience the latest advances in artificial intelligence first-hand. This exclusive program provides customers with early access to Phrase's integration with large language models to experience the benefits of this cutting-edge technology, and even incorporate them into custom Phrase Orchestrator workflows.
"Our exciting raft of releases is about the absolute connectivity and usability across our Localization Suite," said Phrase CEO Georg Ell. "We continue to deliver on our vision to support our global clients at scale by connecting to the latest technologies, enhancing the connections between the components of the Phrase Suite, and ultimately connecting users to our technology in new and improved ways. We are committed to helping customers optimize every aspect of their localization strategy—from improving speed and quality to managing cost control and efficiency. This includes harnessing the power of AI, MT, workflow orchestration and large language models to explore the exciting opportunities they offer customers to achieve new heights with greater efficiency and ease."
In addition to these new integrations with Phrase TMS, Phrase is also introducing a host of updates across Phrase Strings, a software localization management platform for the translation of websites, software and mobile apps. Specifically:
Phrase Strings Editor includes an all new in-context editor—allowing users to view and edit their translations in-context on their website for high quality translation while reducing the need for reworks
A fully customizable sidebar within the translation editor—giving users the ability to personalize their workspace, creating a user-friendly, customized working environment
Advanced search—enabling users to search for translations, keys, jobs and projects across the entire organization to find the right content at the right time
Dark mode for the entire UI—reducing eye strain and making it easier to work in low-light environments.
These latest releases will allow users to connect to translation projects and harness the power of Phrase Strings in even more intuitive ways.
Moreover, to improve the overall suite connectivity, Phrase has also implemented new and improved cross-platform synchronization, connecting its own two platforms and providing users with enhanced automation capabilities. Users can now create projects in Phrase Strings and seamlessly synchronize and pre-translate all content through Phrase TMS, leveraging the translation memory and other translation management capabilities in the TMS solution. Additionally, with new templates available in Phrase Orchestrator, the cutting-edge workflow automation capability for the Phrase Suite, users can further customize and automate their translation workflows, unlocking even more potential for increased efficiency and productivity.
"These powerful new integrations and enhancements, in conjunction with our recently released Orchestrator and Analytics capabilities, will allow our customers to unlock a new level of connectivity. This will further streamline the translation process, enhancing collaboration among stakeholders, and optimizing the management of multilingual content to unleash even more opportunity." said Ell.
The new products and features are now available to current and future customers of Phrase. For more information on the new integrations and updates, please visit phrase.com.
About Phrase
Phrase is a leading cloud-based localization solution that enables organizations of all sizes to open the door to global business through advanced automation and a broad variety of integrations. The Phrase localization Suite is equipped with the leading translation management system, a specialized platform for software and digital products, and it supports 500+ languages, 50+ file types, 30+ machine translation engines, and 50+ integrations. The enterprise-grade suite enables users to drive growth with a connected ecosystem of tools. Organizations like Uber, Shopify, Volkswagen, and thousands of others trust in Phrase and accelerate their global growth by giving people the content they need, in the language they speak. For further information visit www.phrase.com
Connect with Phrase: LinkedIn
Media Contact
Pamela Ghosal
E: pr@phrase.com
T: +44 20 7150 6886