Solutions by role
Localization solutions for academics
We collaborate with hundreds of academic institutions worldwide, offering our software to professors teaching translation and localization in the classroom.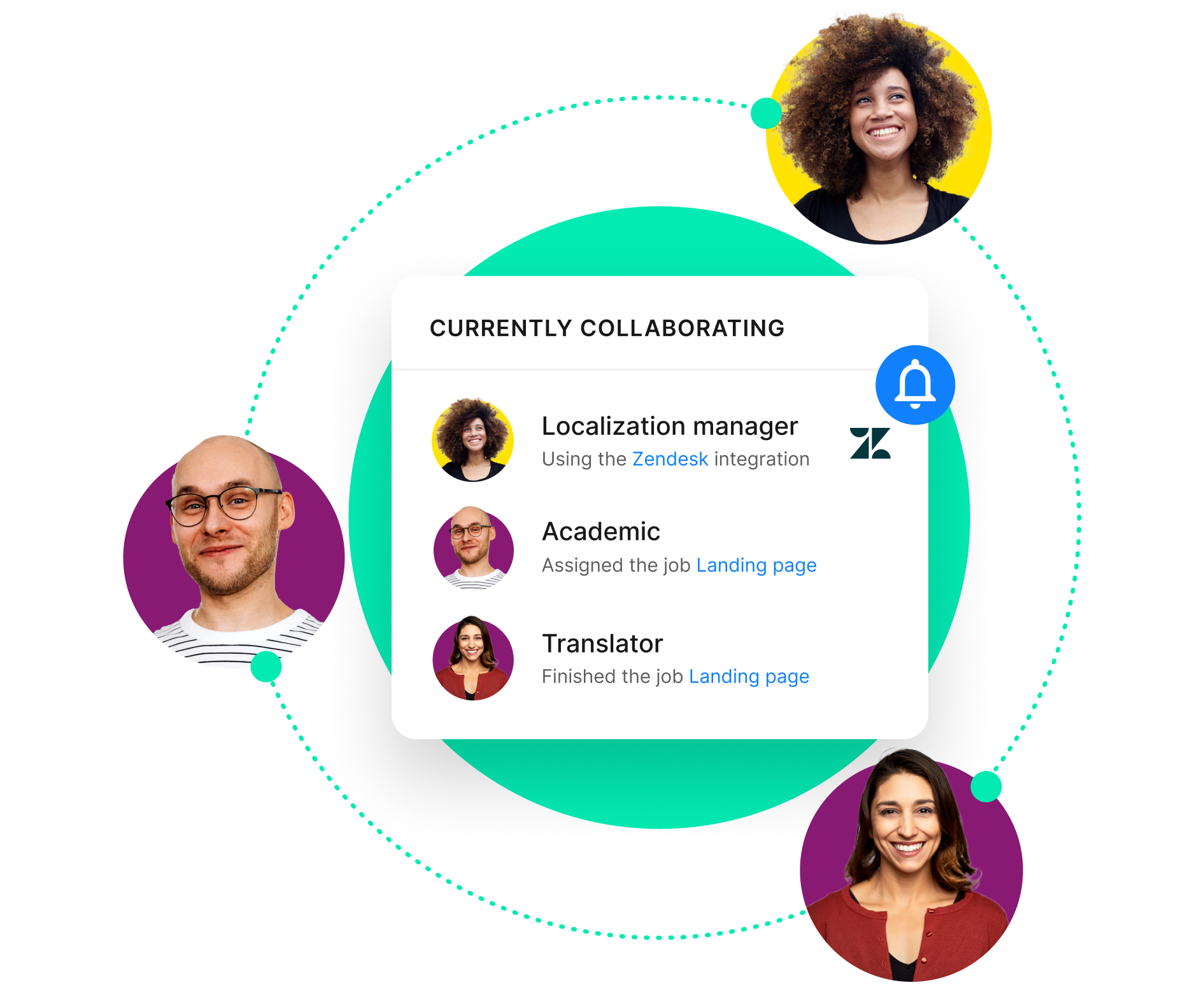 Why do universities partner with Phrase?
Forever free
Teachers and students get free, unlimited access to Phrase software and technical support.
No installation
Phrase opens in browsers, so students can work from anywhere.
Student certification
Students can earn an official certificate by successfully passing a test designed for their level.
Choose your favorite device
Phrase is compatible with Windows, Mac, and Linux.
Unlimited users
Scale the number of enrolled students easily and at no cost.
Project management skills
Professors can equip their students with real life experiences.
OUR IMPACT
Phrase by the numbers
10K+
Students trained each year
50K+
Students trained to date
CONTACT US
Have any questions?
We're happy to answer any questions you may have and help you get started with the Phrase academic program.
FREQUENTLY ASKED QUESTIONS
Here to field your questions
There are no fees associated with joining the academic program or using the academic license.
Yes, 250K characters are included for free each month, and more can be purchased if needed.
To get started, fill out the above form, and our team will reach out.
To qualify, you must only use the license to train your students in using localization technology. The license must not be used for commercial purposes.
Ready to get started?
Reach a wider audience and build deeper connections today.