Phrase security
Enjoy enterprise-grade security standards and reliability. We make sure you can focus on your work without interruptions and share data in a secure environment.
Book a demo
Start a free trial
Control user access rights
Select predefined user roles or customize them to make sure all contributors have access to exactly what they need to work on.
Use authentication via SSO, 2fA and IP address filtering.
In Phrase TMS, you can also restrict downloads to ensure data never leaves Phrase TMS.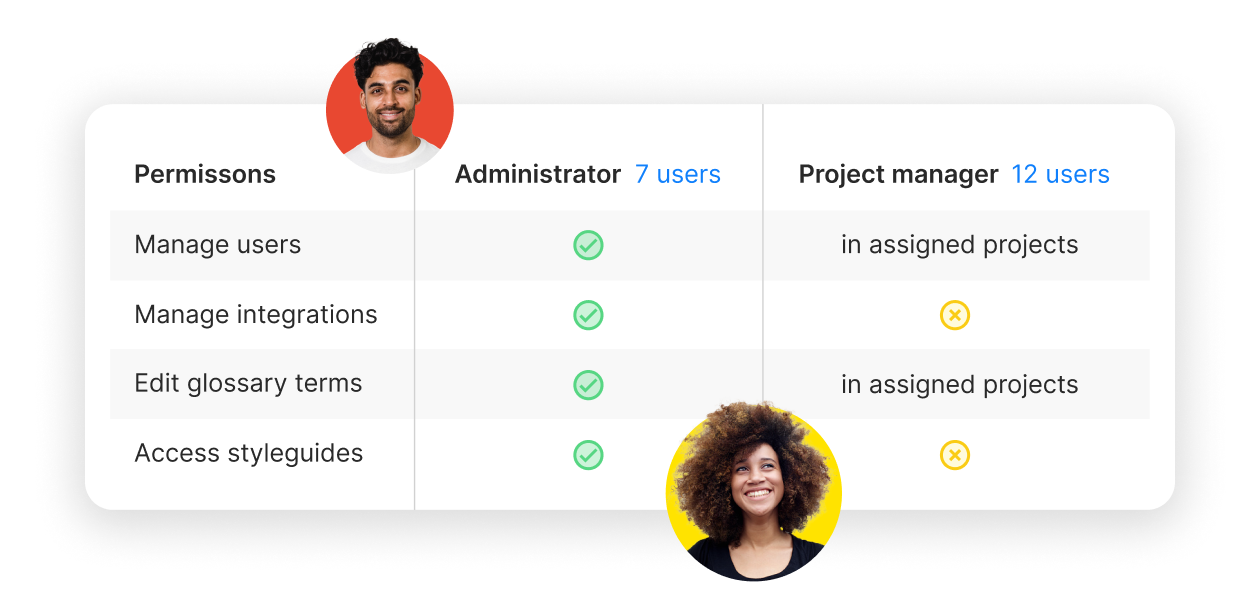 Choose where your data is stored
Store your content in the data center located in Ireland or the United States. Our servers are protected by the highest physical means.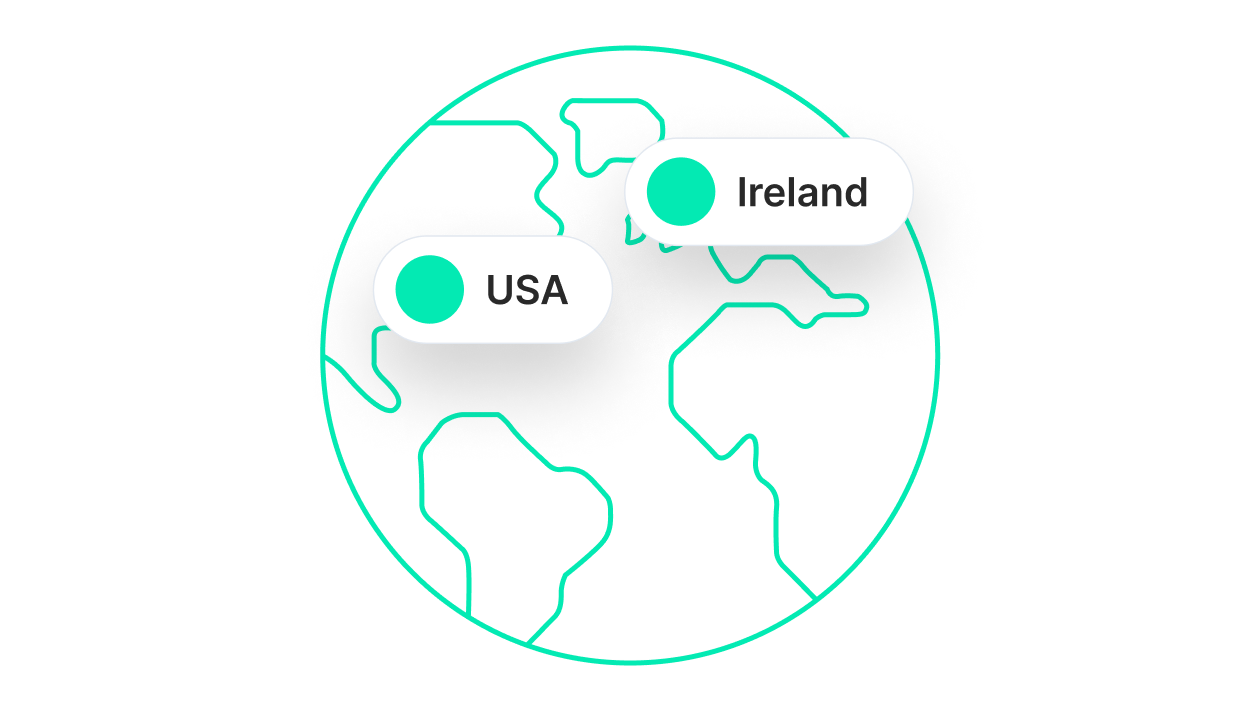 Rely on a modern SaaS platform
New releases are deployed with zero downtime, so you get new features without interrupting the localization flow. Uptime and Tech Support SLAs are available for enterprise customers.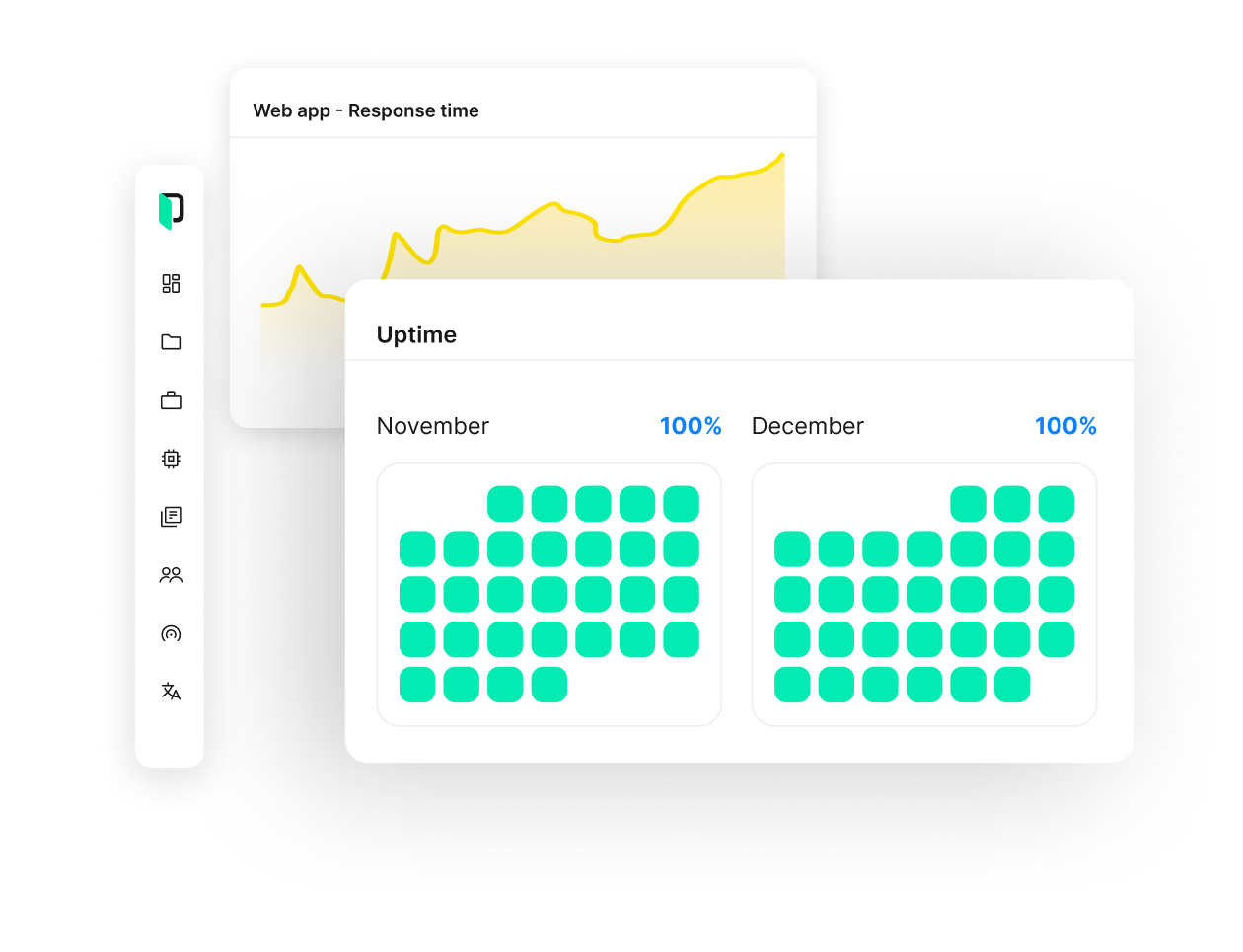 Easily adhere to your organization's compliance requirements
Phrase has a wide range of security measures in place to make sure your data and information is always secure. Our ISO 27001 certification is just one of these measures.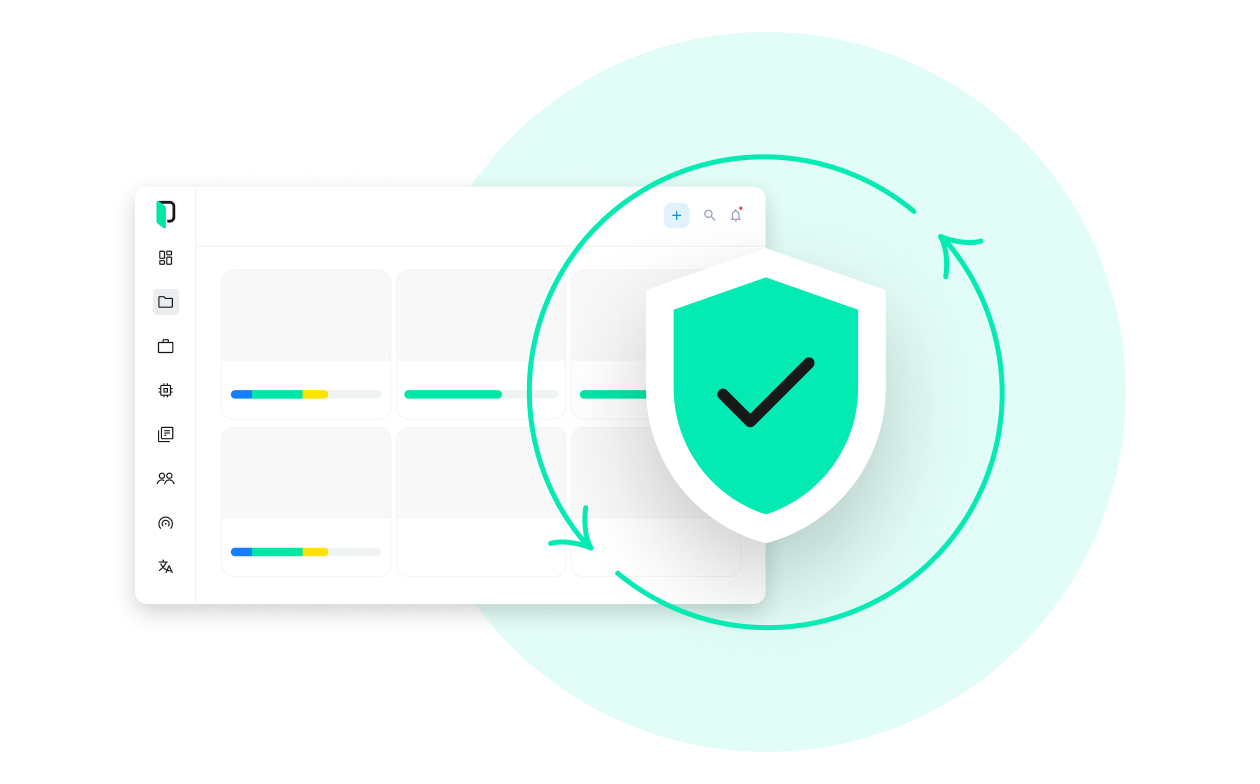 Before, Honyaku Center's users found it most convenient to exchange projects using email attachments since external translators and proofreaders can access these easily. However, the overall workflow is more efficient if project data is stored in the cloud, with no time wasted when translators hand projects off to proofreaders. Honyaku Center had some reservations about the security of a cloud-based solution, but the company discovered that controlling access to projects and data and tracking the status of each team member is actually more secure in the cloud than over email. This helped the company be more confident in its decision to use Phrase.

See all case studies
Phrase is way ahead of their competition when it comes to SaaS solutions—it seems that others are now playing catch-up. We never know what our next request will be, but one thing for sure is that we are confident that Phrase will be able to handle anything that comes its way.
See all case studies
Ready to get started?
Reach a wider audience and build deeper connections today.