Localization strategy
Optimizing Multilingual Content Delivery for Global Ecommerce Domination: A Marketer's Guide
Learn from forward-thinking ecommerce and online retail giants how to harness the power of human and machine translation for faster content delivery.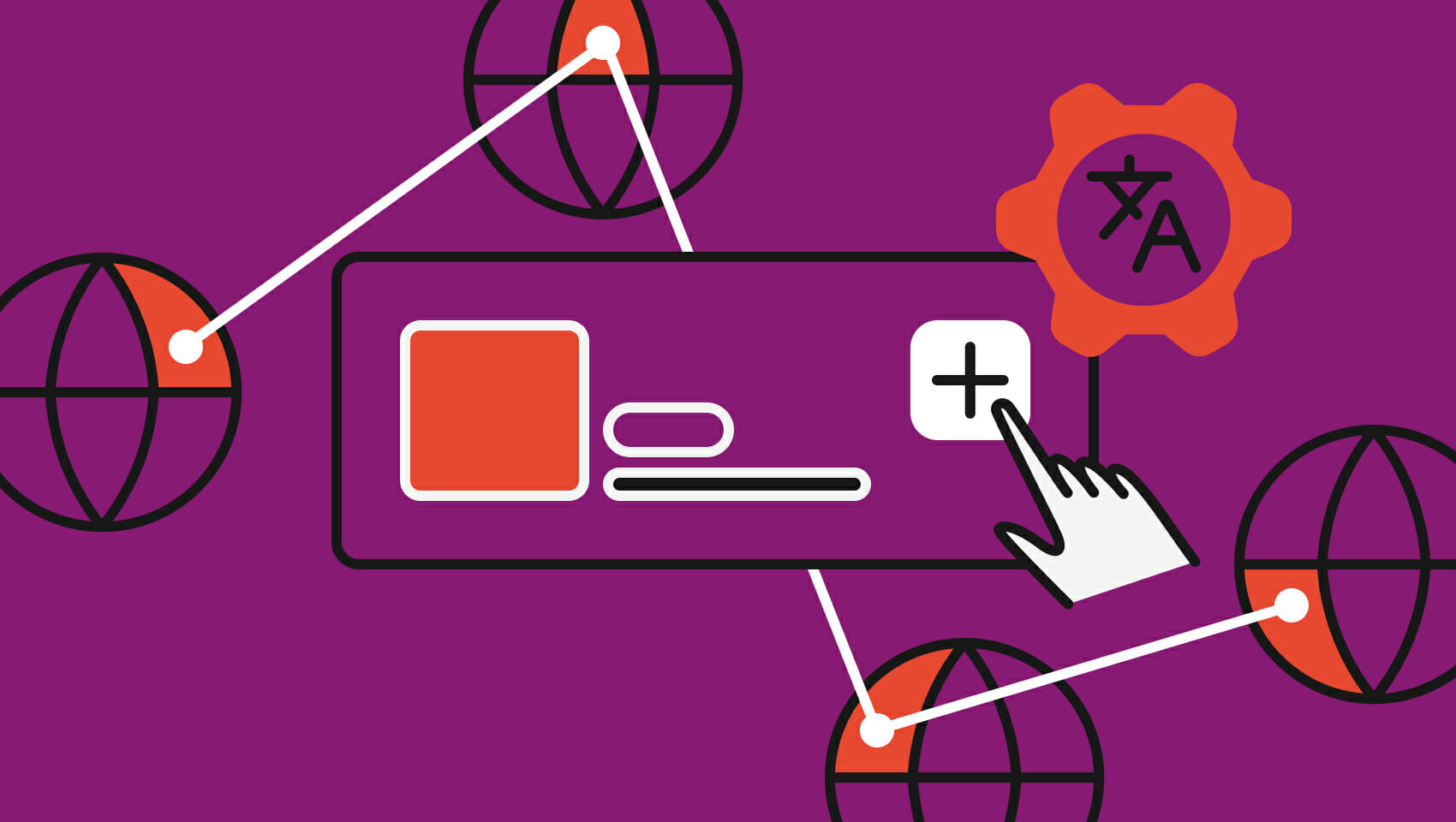 The global retail ecommerce industry has been booming, with sales projected to exceed $8 trillion by 2026. This suggests that consumers worldwide are likely to keep embracing the convenience of online shopping in the future. With such immense potential, brands are increasingly seeking ways to effectively engage with potential buyers in different target markets on a large scale.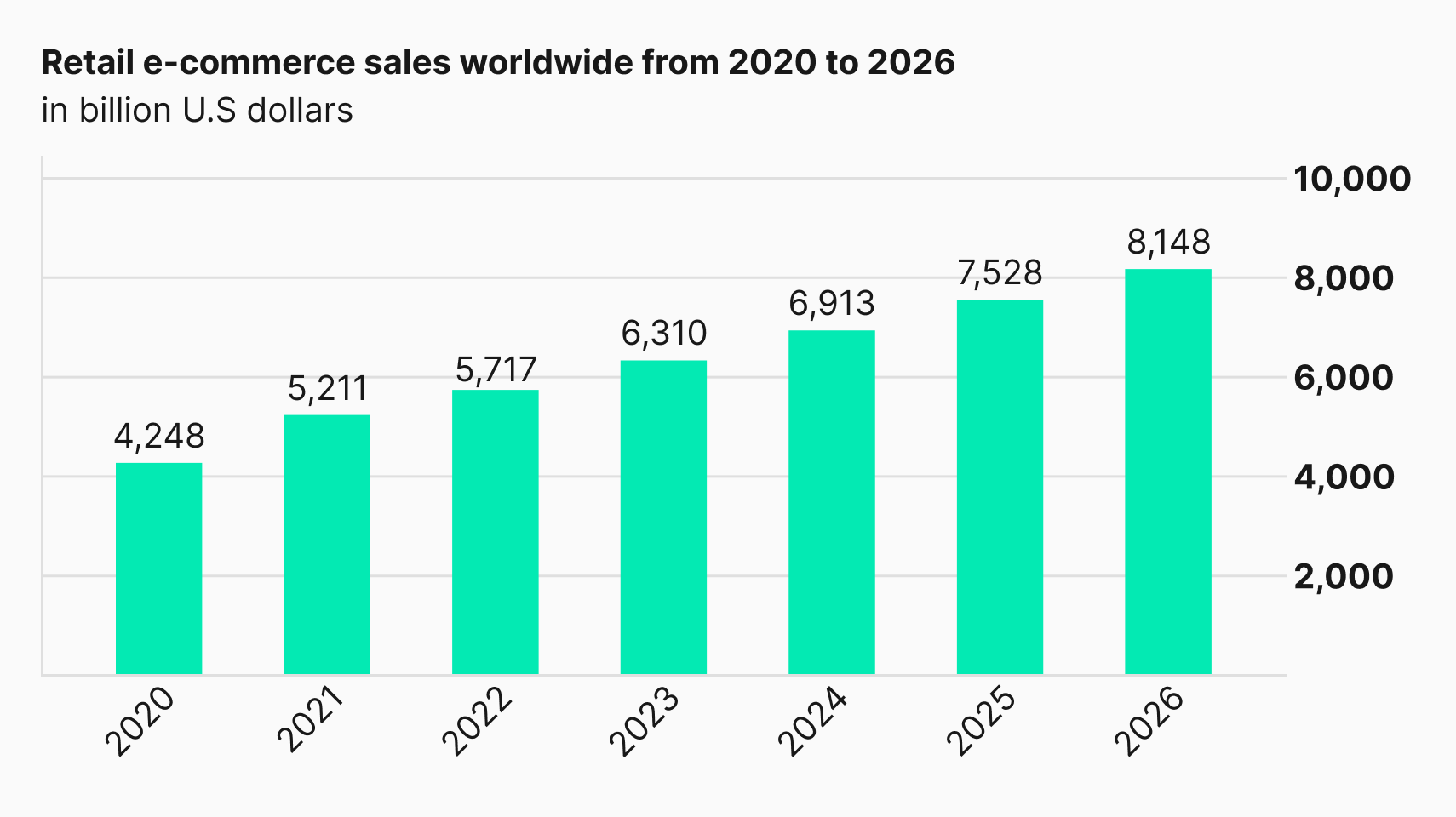 Source: Statista
One strategy that global ecommerce giants like Amazon and eBay have long embraced is speeding up global content delivery by combining human with machine translation as part of their ecommerce localization efforts. Keep reading to learn how you, too, can gain a competitive edge by delivering locally relevant content at scale—without compromising quality and brand consistency.
Striking the right balance between human and machine translation
To hit the "holy trinity" of ecommerce—traffic, conversion, and basket value—marketers at global ecommerce and online retail companies are continually challenged to create, tailor, and adapt content to local needs, expectations, and purchasing behaviors. On top of it, they need to make it discoverable through local search engine optimization (SEO) or promote it in localized email or display campaigns.
With so many assets on hand, scaling continuous content delivery in multiple languages can quickly turn into a dilemma. That's why global players like Amazon and eBay have long turned to machine translation (MT). With tons of content added by the minute, these giants know that relying solely on human translators is just not feasible. When eBay introduced MT in 2014, it saw its exports increase by 17.5%.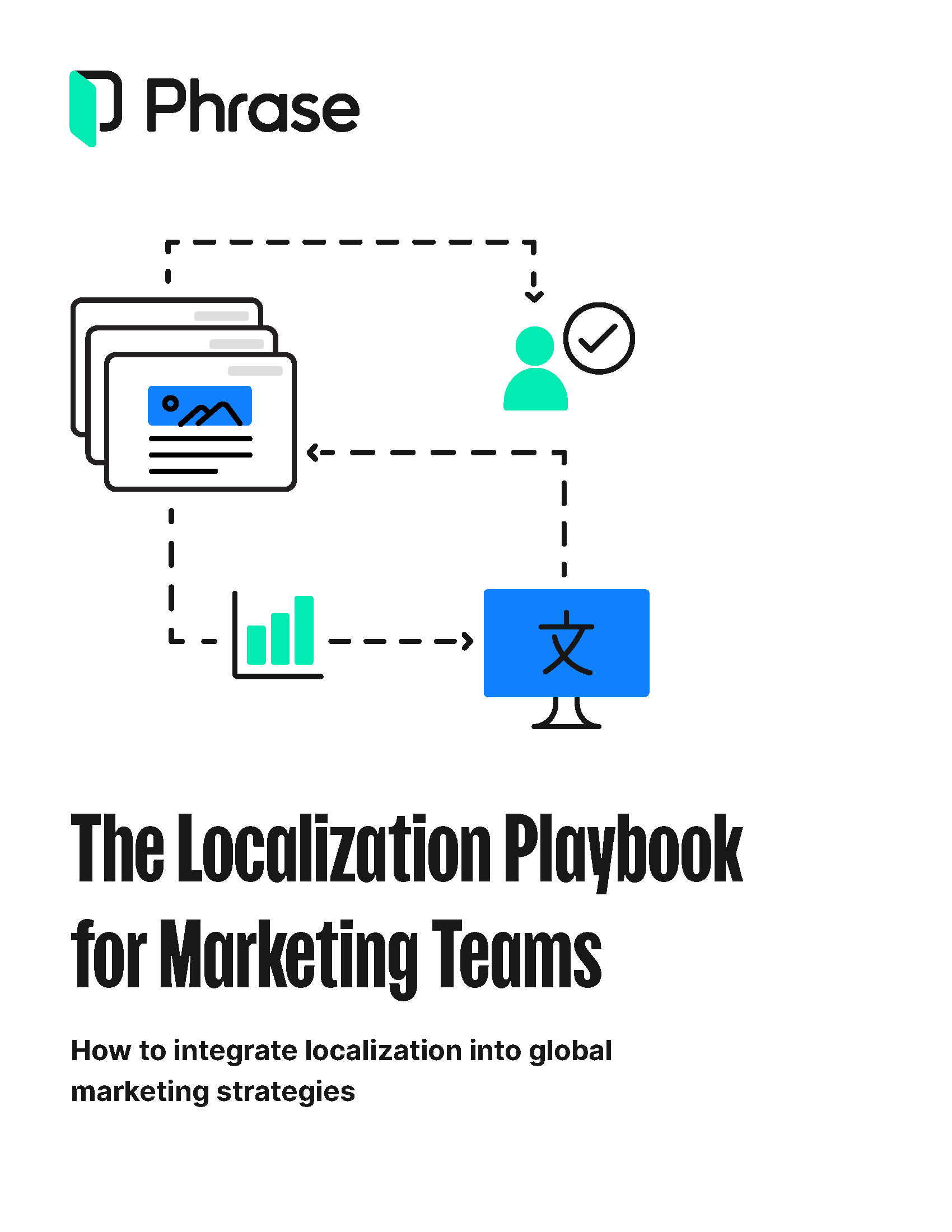 Free download
Make global marketing strategies work in local markets
Harness the power of localization to effectively connect with audiences worldwide and discover best practices for making your next global marketing endeavor a success.
Fast-forward to today, and it's evident that more and more ecommerce and online retail businesses around the world have moved beyond the why of using machine translation for global expansion. The rise of neural MT, and more recently, large language models (LLMs) has particularly prompted companies to see MT as a viable productivity tool for entering new markets more quickly while keeping costs low.
From theory to practice, though, not everything is so straightforward. Marketing teams often get overwhelmed with adopting a translation method that fits their multilingual content marketing goals. How to approach machine translation to speed up content delivery without damaging message clarity, brand voice, and customer experience? Fortunately, we've figured it out for you.
Use raw machine translation for low-impact and unambiguous content
Machine translation is said to be "raw" when the output doesn't undergo human revision. In general terms, it's best to keep raw machine translation for anything that won't make or break your brand:
Low-visibility or low-traffic content, such as internal documentation, website footers, or social media posts for sentiment analysis
Repetitive technical content that doesn't need to be 100% accurate but rather actionable, like instruction manuals
User-generated content, like product reviews, for which consumers generally expect low quality
Quickly perishable content, like chat or email support messages or customer inquiries, etc.
Large volumes of content with a short turnaround, such as hundreds of product descriptions that need to go live quickly
Frequently updated content, such as feature updates
If you choose to use raw machine translation, it's important to make sure you select the best-performing machine translation engine for your language pair and content. This requires thorough manual testing, or you can rely on a translation management system like Phrase TMS, which has an auto-selection feature for the top-performing MT engine suited to your content and language pair.
What is a translation management system?
Learn what makes a translation management system and how it helps businesses seeking to expand globally translate content more quickly and efficiently.
Apply light or full post-editing to more sensitive content
As with most global marketing campaigns, translation quality plays a key role. Certain content types require post-editing of machine translation output (MTPE) by a human translator. This editing can be either light (LPE) or full (FPE). 
Good news: You can aid the work of post-editors with traditional translation technology such as glossaries, termbases, and translation memories, as well as brand books and style guides. This will keep the brand voice and key messaging consistent across cultures and languages and is very feasible with MTPE.
Modern localization technology also makes it possible to identify and estimate the quality of machine translation output to focus post-editing resources where they're most needed. Nevertheless, as a general guideline, the below cases require MTPE:
Product titles: They are highly informative and concise, often containing proper names and polysemous words, with a relatively flexible word order that may lead to ambiguity.
Translations between language pairs with dissimilar syntax, like Japanese and Spanish, where machine translation engines face challenges in reordering words and phrases to form coherent sentences.
Product descriptions: They should be well-crafted, clearly stating the product's features or benefits without any ambiguity.
Content of moderate visibility that requires utmost accuracy, such as knowledge base articles, FAQs, and alerts.
Back-end metadata, including image alt texts, captions, meta titles or descriptions: Although their visibility is low, human involvement is necessary to ensure the presence of target-language keywords.
Stick to human translation when branding and culture come into play
Brand-sensitive, high-traffic, and durable content assets are best left in the hands of human experts. In simpler terms, if your goal is to persuade, delight, or reassure the reader, it's best to steer clear of machine translation.
In these cases, a human translator will creatively adapt the message to the target language, going beyond literal translation. This process is commonly referred to as transcreation. It's the case of customer-facing content:
Homepages, landing pages, and high-visibility website UI
Blog posts
Ebooks and guides
Newsletters
Press releases
SEO content
To ensure high-quality translated materials, it's crucial for marketers to be in sync with the localization manager in charge. By working together, the marketer can provide valuable insights into the target audience's cultural nuances, preferences, and emotional triggers.
Meanwhile, the localization manager brings expertise in linguistic and cultural adaptation. They will also ensure that translators utilize CAT tools such as translation memory, term base, and style guide to repurpose previous translations, maintain consistent terminology, and uphold a cohesive brand voice.
Employing the right translation method with the right translation technology
To ensure the effectiveness of every translation method in your global marketing strategy, it's crucial to implement a clear marketing localization workflow with the right technology.
This leads to several important questions:
What target markets and target audiences will you adapt your content for?
What is your localization and translation budget?
Who will own and manage the marketing localization process?
With whom will you collaborate to get the content translated?
How many language service providers will you work with, and which ones?
How will you achieve and maintain quality across languages?
Which metrics and KPIs will you track and measure for success?
How will translators be informed about what needs to be translated?
When will designers get their hands on the translated content?
How will the marketing team know when the translations are ready for publishing?
The list goes on and on. With marketing localization involving so many stakeholders, you can't afford bottlenecks, duplicated efforts, and delays.
Lengthy email threads, spreadsheets riddled with errors, and waiting for marketing approval on minor translation changes can all lead to delayed campaigns and going over budget.
That's why growing ecommerce businesses worldwide trust Phrase—a fully integrated suite of translation automation technology—to reach more people, make deeper connections, and drive global growth.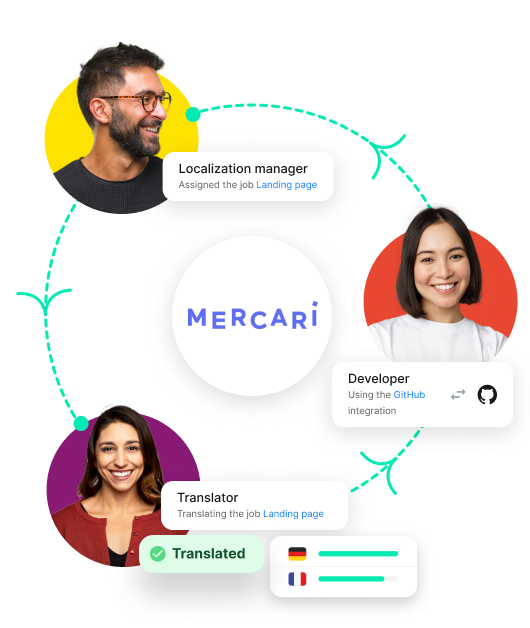 Dive deeper
How a marketplace platform maintains translation consistency
Learn how Phrase has helped Japan-based Mercari to speed up the translation process while maintaining consistency across languages.
The Phrase Localization Suite seamlessly connects with your digital ecosystem, catering to your current needs while scaling effortlessly as your requirements evolve.
Add fully flexible pricing, and it's easy to see why marketing teams around the world choose Phrase to launch multilingual ecommerce campaigns more quickly and with the best possible quality and consistency:
Eliminate repetitive, manual work by automating content translation tasks.
Facilitate stakeholder management by bringing together linguists, in-country reviewers, local market specialists and other stakeholders across time zones together through a single, cloud-based localization platform.
Combine traditional translation technology like CAT tools, translation memories, and term bases with AI-powered machine translation capabilities.
Easily submit content for translation in familiar file formats: DOCX, PSD, SVG, HTML, etc.
Attach screenshots to translation segments and enable comments to provide more context for your linguists.
Have translators check their work in its native format with real-time changes in an in-context preview.
Leverage naive integrations to connect with your preferred marketing automation platform, CMS, or CRM—HubSpot, Adobe Experience Manager, WordPress, Drupal, Contentful, Contentstack, Sitecore, Kontent, etc.
Speak with an expert
Want to learn how our solutions can help you unlock global opportunity? We'd be happy to show you around the Phrase Localization Suite and answer any questions you may have.
Last updated on September 15, 2023.