Global business
The Ins and Outs of Multilingual Customer Support
Providing multilingual customer support is key for a seamless customer experience across cultures. Learn best practices to make it work.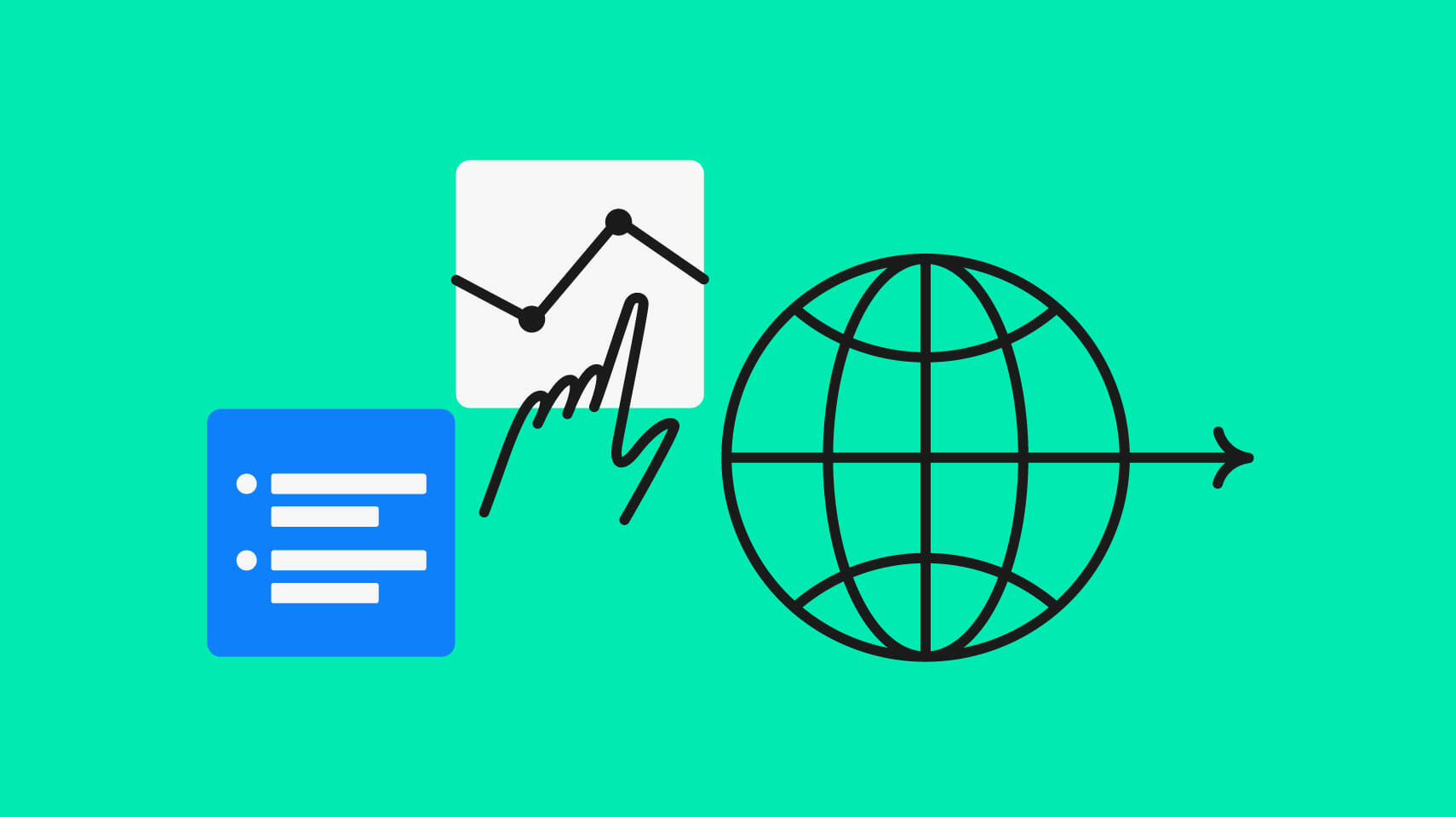 It's 9 pm. Everyone's winding down after a long day, but you've been on your phone for what seems like forever trying to get hold of customer support for a major online retailer with offices abroad. The time difference means their offices are only now just opening. You're finally connected to a customer service representative, but it quickly becomes apparent that they don't speak your language. Annoyed, you hang up the phone.
This frustrating experience is all too common for many global consumers trying to purchase from companies based in other countries. With 96% of customers reporting they'll stop using a product after having a bad customer service experience, how can you avoid losing international customers? The answer lies in providing multilingual customer support, and this guide will walk you through what it is and how to make it work.
What is multilingual support?
Multilingual support is customer support that a business provides in multiple languages as part of the overall customer experience. The aim is to break down the language barrier so that international customers can easily communicate their needs and receive assistance in their native tongue.
This can be done in a number of ways, such as hiring employees who are fluent in multiple languages, using translation software, or partnering with a company that specializes in multilingual customer support.
Customer support, regardless of the language, is another step of the customer journey, which doesn't stop after the purchase. After a sale is made, the customer might have questions about the product or their purchase, they might need help using the product, they might want to return or exchange it, or they might encounter some sort of issue.
Providing support throughout the customer's journey and ensuring they're satisfied with their purchase is a key part of building customer loyalty and retaining customers. When customers are scattered across the globe, multilingual customer support helps you ensure that everyone receives the same level of quality service, no matter what language they speak.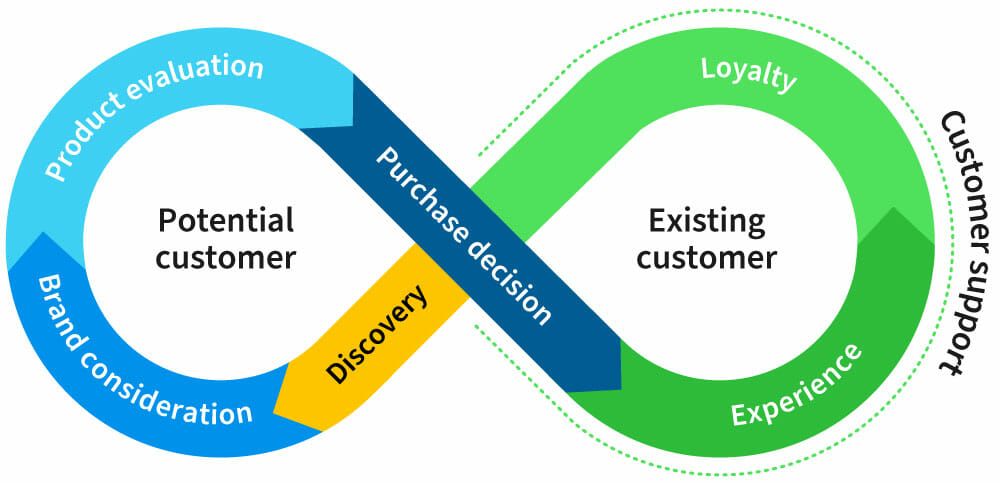 Why does a business need multilingual support?
International businesses that fail to provide multilingual customer support risk losing out on 75% of B2B and B2C buyers who are more likely to repurchase from a brand if the after-sales care is in their native language.
Customer experience is a key differentiator in today's global marketplace. Consumers are no longer loyal to just one brand, and they're not afraid to switch companies if they're not happy with the service they're receiving.
That customer acquisition can be 6-7 times more expensive than keeping an existing customer isn't news, but it's something that many companies still overlook. When operating across markets, not providing support in the native languages of your customers means that they're more likely to look for an alternative product or service.
What are the benefits of multilingual support?
When done right, multilingual customer support provides several benefits for businesses, such as:
Increased customer retention rates—just a 5% increase can boost profits by 25%-95%
Increased customer satisfaction and loyalty
Higher conversions rates—pre-purchase support can be the deciding factor for undecided buyers
Increased net promoter scores (NET)—a customer's likelihood to recommend your company to others
A better understanding of customer needs and feedback, which can be invaluable for product development
A competitive edge over companies that don't provide multilingual support
How to provide multilingual support?
Now that we've gone over the why of multilingual customer support, it's time to look at 6 key steps you can take to get started with it:
Hire as many local-language agents as possible
Adjust operating hours across geographies and time zones
Provide real-time translation for your chatbot
Increase self-service support with a multilingual knowledge base
Support multilingual voice search
Monitor and analyze customer sentiment in multiple languages
Hire as many local-language agents as possible
The most effective way to provide multilingual customer support is to hire local-language customer support agents. Not only will they be able to understand the nuances of the language, but they'll also have an understanding of the culture and customs of the region, which will help them better relate to and serve customers.
If you don't have the resources to hire local-language agents, another option is to partner with a local company that specializes in customer support. This will give you access to their language expertise while freeing up your resources to focus on other areas of the business.
Adjust operating hours across geographies and time zones
Another important aspect of providing multilingual customer support is adjusting your operating hours to match the time zones of your customers. Nobody likes reaching out for support only to find out that they have to wait hours or even days for a response.
By offering customer support during the hours when your customers are most likely to need it, you can reduce frustration and ensure that everyone receives the help they need in a timely manner.
Provide real-time translation for your chatbot
Chatbots are a great way to clear up support requests quickly and efficiently, and they can be even more effective when combined with real-time translation. This way, customers can get the answers they need in their own language without having to wait for a human agent to become available.
Modern machine translation uses neural networks to provide more accurate translations, and it's constantly improving. You can leverage machine translation technology to provide real-time translations for your chatbot, either by integrating with a machine translation API or using a chatbot platform that offers built-in translation features.
Increase self-service support with a multilingual knowledge base
Another way to provide multilingual customer support is to compile a comprehensive knowledge base and make your support content available in multiple languages. A multilingual knowledge base can include help documentation, frequently asked questions, how-to guides, and more.
When customers can find the answers to their questions on their own, it's a win-win for both them and your support team. They get the help they need right away, and you can free up your customer support agents to focus on more complex issues.
When creating a multilingual knowledge base, it's important to use high-quality translations to ensure that the information is accurate and easy to understand. You can either hire professional human translators or use machine translation as a starting point, then have humans review and post-edit the translations.
Support multilingual voice search
As more and more customers use voice-activated assistants like Amazon Alexa and Google Home, it's important to make sure that you optimize your customer support content for voice search.
To avoid frustrating customers with inaccurate results, you'll need to ensure that your content is properly tagged and formatted for voice search in all the languages you support. You might even want to consider creating separate versions of your content for different regions with the same language, as regional accents can impact the way that voice assistants interpret queries.
Monitor and analyze customer sentiment in multiple languages
While not strictly focusing on customer support, monitoring and analyzing customer sentiment in multiple languages can help you identify issues early on and prevent them from turning into full-blown customer support problems.
Multilingual sentiment analysis can be a complex task, but there are a few different approaches you can take. If you don't want to invest in hiring a local marketing team in every country, a good option is to have your customer support agents monitor social media and other online channels for customer sentiment, then use machine translation to automatically translate any relevant conversations into your language for a quick and easy way to keep track of what's being said.
How can machine translation help with multilingual customer support?
The all-too-familiar triple constraint of project management is scope, time, and cost. Only two can be held constant, while the third is subject to change. For example, if you want to simultaneously support multiple languages but keep your costs low, you might need to sacrifice some of the quality or accuracy of your translations.
Conquering the triple constraint with machine translation
Machine translation (MT) can help you conquer the triple constraint in customer support management by significantly reducing the cost and time associated with translations while still maintaining a high degree of quality and accuracy.
You can quickly and easily translate customer support content, chatbot scripts, and other types of communication into multiple languages, thus scaling your customer support operation without increasing costs. Finally, thanks to advances in neural machine translation, translations are more accurate than ever before.

Let's break down the triple constraint in customer support and see in greater detail how machine translation can help you conquer it:
Time: Machine translation increases speed and productivity while reducing the need for agent interaction, which introduces substantial time savings.
Scope: By finding help content in their native language, customers submit fewer queries, and your team can spend more time resolving serious issues.
Cost: Leveraging technology-enabled automation in the form of language-aware query routing and multilingual help content publishing—among others—helps curb expenses. Moreover, human resource spending decreases: Businesses don't need to add a ton of headcount from language expert candidates because they can hire agents with other skills that can be complemented through language technology.
Quality: The customer dialogue improves in the long run, as do customer experience and brand loyalty. In addition, the intelligence fed in through AI-driven technology provides a wealth of data that the head office can also quickly and cheaply translate into other languages. This enables its parsing to obtain information for business intelligence purposes.
Rely on robust translation technology
Machine translation is only one of the few technology solutions that can turn your multilingual customer support operation into a well-oiled machine. International businesses with a robust multilingual customer support model also typically rely on a translation management system (TMS) to manage their customer support content in multiple languages from a single platform.
This means you can create, edit, and publish customer support content—such as help articles, chatbot scripts, and email templates—in multiple languages from one central location. Modern TMS solutions include AI-driven machine translation, so you can treat them as a one-stop shop for all your multilingual customer support needs.
When choosing a TMS that can help improve the customer experience for your product or service worldwide, look for a platform that offers the following features:
Centralized workflow management to help you streamline and track your translation projects
Real-time collaboration features on a single platform to ensure a seamless, accurate, and on-time translation workflow for both in-house and external stakeholders
Support for familiar file formats that you've been using in your customer service endeavors from day one
Analytics and reporting features
Quality assurance (QA) tools to ensure that your translations are up to par
Out-of-the-box integrations with your preferred customer service software (e.g. Zendesk, HelpScout, Salesforce Knowledge, WordPress)
Possibility to build a custom integration via an API
Well-established translation technology combined with AI-powered machine translation capabilities
A holistic approach to data security and encryption through an information security management system
Strong customer experience rests on strong multilingual support
Regardless of the size of your business, if you're looking to scale your customer support operation, you need to start thinking about going multilingual. The global market presents a unique opportunity for businesses that have made top-notch customer service in multiple languages a key element of their localization strategy, and are willing to invest in it.
By implementing a few best practices like hiring enough agents, leveraging machine translation, optimizing your content for multilingual voice search, and implementing sentiment analysis in all markets—as well as partnering with the right translation technology provider—you can ensure a strong customer experience across cultures and languages. In the long run, providing strong multilingual customer support will increase your customer retention rate and ultimately generate more deals and revenue.
Last updated on September 26, 2023.