Translation management
Technical Translation: Definition, Importance, and Challenges
Delve into the world of technical translation and learn more about how it can help you drive your business's successful global expansion with the right technology.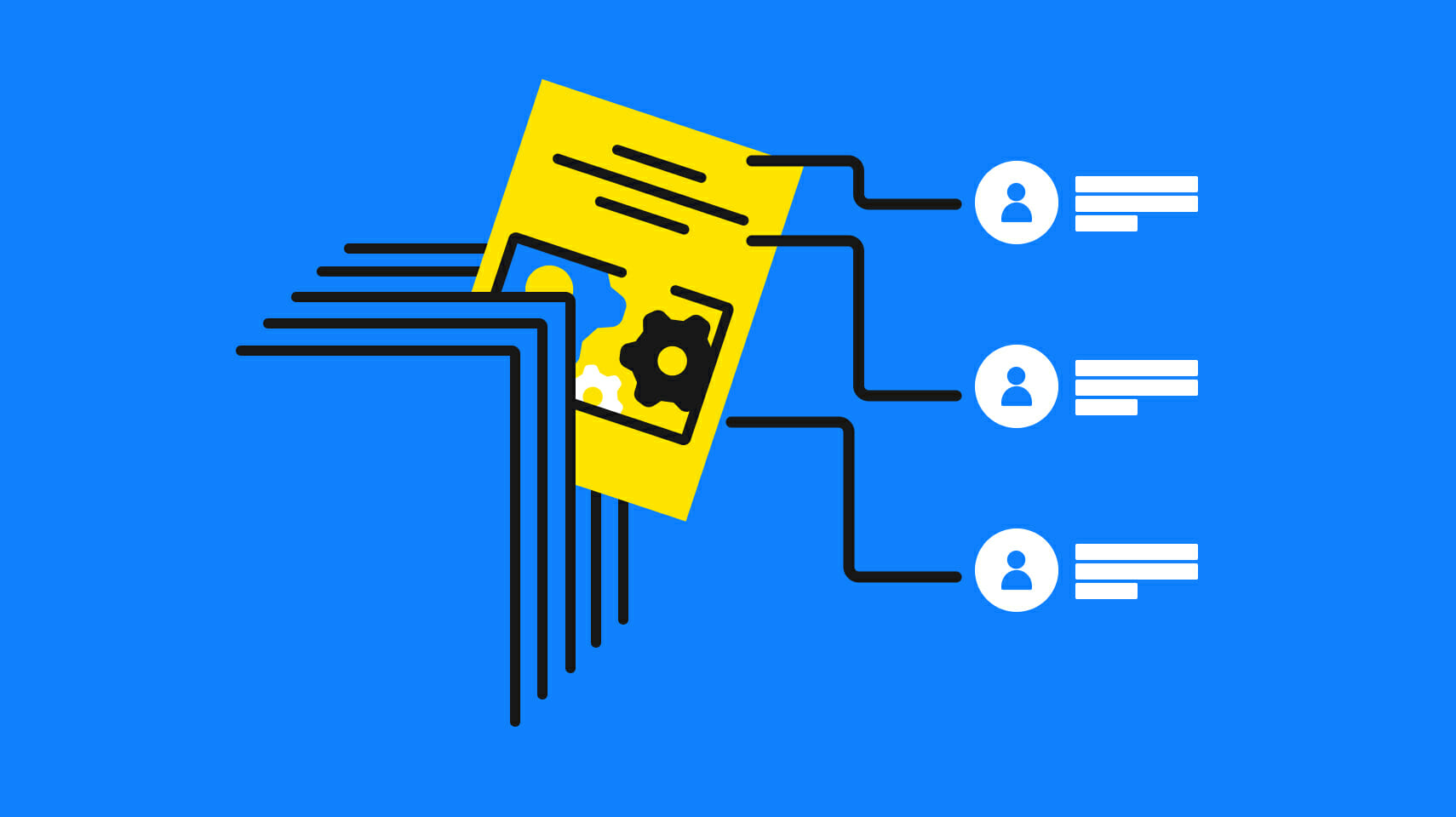 Technical language is everywhere. Knowledge bases, user guides, and software applications all contain specialized terms and complex concepts that require precise wording and a great degree of accuracy. When it comes to global businesses, accurate and efficient technical translation is what helps ensure that customers around the world understand the product or service they're using.
As a result, technical translation has become a key component of a successful global business strategy—and just like any strategic endeavor, technical translation comes with its own set of challenges. In this guide, we'll see what technical translation is, what hurdles it might present, and why businesses that streamline the translation process with localization technology enjoy a competitive edge across markets.
What is technical translation?
Technical translation is the process of transferring the meaning of a technical text from one language to another. This requires scientific or technical knowledge, proficiency in the use of technical terminology and jargon in both the source and target language, and the ability to transpose concepts with precision.
Technical terminology is often specific to an industry, such as software development or medicine, and can contain peculiarities, such as abbreviations, that you wouldn't find in everyday language. As such, any mistranslation—even of a single word—can change the entire meaning. The consequences could be pretty serious, from delivering a product with an inaccurate warning label to failing to prevent product idea theft in the case of patent translation.
Why technical translation matters
Technical translation is key to the international success of a product or service. Today, more and more businesses are going global, aiming to increase their market size or improve the customer experience by offering localized language versions of their products.
From compliance with local and international standards to the need for accurate technical communication with users, companies must make sure that all their products—especially those containing complex information—are properly translated.
Think of a global software product: Without a technical translation of the user interface and user guide, users in foreign countries wouldn't be able to understand how to use it. The impact on the company's bottom line resulting from lost sales and frustrated customers would be significant.
Technical translation helps companies:
Improve customer experience by communicating complex information accurately (knowledge bases, product specification sheets, user manuals)
Comply with local and international standards for products and services (product labels, safety instructions)
Secure intellectual property in foreign markets (patent translations)
Increase reach and sales by offering local-language versions of products
How do you translate documents of technical nature?
While technical translation demands technical writers and translators who can provide technical expertise, translation technology—such as neural machine translation, translation memory, term bases, and automated quality assurance checks—can help streamline the process. The tools available today have matured over the years to make it easier to tackle complex technical translation projects in a more efficient and cost-effective manner.
Today, it's possible to use any of 3 key approaches to the translation of technical documents, depending on the nature of the project and its requirements:
Human translation
This option requires professional translation services from linguists with technical expertise to manually translate documents. This has the advantage that the precision of the translation is assured—as long as you work with specialized translation providers.
Because of their understanding of context, as well as cultural and linguistic nuances, human translators are able to solve ambi­guities, determine the most popular terms in a given locale, and ensure that the final product is of a high quality.
On the flip side, human translation is a manual process, so it can be slow and costly. Moreover, if no translators are available, it can create delays in the process. The project management overhead—to ensure the linguists have all the necessary information and that the content is delivered on time—can also be quite substantial.
Machine translation (MT)
Machine translation is a fast and cost-effective way to generate translations automatically. Neural machine translation (NMT) is the most advanced and reliable type of MT available today. It involves using an automated system to translate text from one language into another without human intervention.
The main disadvantage of machine translation compared to human translation is that it lacks some translation skills that humans possess, such as context interpretation and cultural nuance. For example, linguists are able to adapt their translations to different registers, tones, and styles, and to come up with creative ways to express ideas.
Having said that, technical translation is one of the best use cases for machine translation because it involves precisely defined terminology and highly structured documents. You won't normally find idiomatic expressions or subtle nuances in technical documents, and fluent language is usually not as important as accurate terminology, so machine translation can do a good job—provided that you use the right technology.
Machine translation post-editing (MTPE)
This approach, which is becoming popular within the myriad of translation services available to businesses, combines the best of both worlds: human and machine translation. Professional linguists are in charge of editing the draft translations generated by a machine translation engine to ensure accuracy, clarity, and high translation quality.
MTPE is a popular choice for companies with large localization projects, since it provides the speed and cost-effectiveness of machine translation while ensuring that they meet quality standards. The larger the set of data fed into the MT engine, the better results you can expect. Because of machine learning, when linguists review and correct MT drafts, you will be training the engine to generate higher-quality translations each time you use it.
Types of technical translation
Technical translation covers a wide range of topics and disciplines, from healthcare and tech to reports and finance. Here are some of the most common types of technical translation that companies need:
Patents: To protect a company's inventions in foreign markets, patents—usually in the medical, pharmaceutical, mechanical, engineering, or technological fields—need accurate translation in line with the specific legal regulations in each country.
Health and safety documents: It involves translating technical documents related to health and safety regulations in different countries, such as instructions for medical devices. Errors in the translation of these documents—such as omission, inconsistency, or incorrect termin­ology—could result in harm to patients or users.
User manuals: The translation of instructions and other documentation related to the use of software, hardware, and consumer electronic products allows international consumers to use these products properly.
Knowledge bases: Having help articles, websites, blogs, FAQs and other content in an organization's knowledge base available in more than one language helps provide global customers with the best user experience.
Software strings: Translating strings of technical text used in software, web, and mobile applications, such as buttons, menus, labels, and other user interface elements, is essential for a product's success in international markets.
Product descriptions: By translating product descriptions into different languages, companies can expand their reach and sell their products in other countries.
The key challenge in technical translation
While quality and accuracy are always a priority in any translation project, they take on an even greater role when it comes to technical translations. This is because small inaccuracies can have serious consequences: fines, lawsuits, public embarrassment, or even patent rejection—with the subsequent inability of the company to continue operating in that market.
In other words, with technical translation, compliance and corporate responsibility are tightly linked to the quality of the technical translations that the company produces. Every specialty in technical translation has its own prerequisites and specialized terminology and requires a highly qualified, experienced team of linguists who are familiar with the field.
In the case of intellectual property rights (IPR)—which includes patents, copyrights, trademarks, trade secrets, licensing, and unfair competition—for example, translators need to master a very specific and highly regulated language. They also require interdisciplinary knowledge since they have to be familiar with aspects of technology, business, economy, and law.
The solution: terminology management and subject-matter expertise
Terminology validation in technical translation is a key tool for achieving accurate translations. This process involves developing, managing, and consistently implementing, before the start of any translation project, a shared terminology database (also known as glossary or term base) so that the same terms are used throughout all translations.
It's paramount that this be a concerted effort between specialized translators, legal experts, and local-market consultants. Ideally, the glossary of terms should include technical terminology, domain-specific expressions, acronyms, abbreviations, etc.
Effective management of specialized language and terminology, in combination with in-depth understanding of the subject matter, can significantly reduce the risk of costly mistakes or oversights in technical translation projects. It may take some effort to get everyone in your organization to agree on and adopt a glossary, but once it is established, translators will have reliable reference material for industry-specific jargon and frequently used terms.
This can help improve the efficiency, accuracy, and turnaround of your translations, as well as ensure consistency across markets. Additionally, carefully reviewing and validating all terminology related to your products and services can improve the cohesiveness of your global marketing messaging, resulting in a brand that customers around the world will recognize and trust.
How localization technology can streamline technical translation
With the advancement of technology, businesses have access to an array of cloud-based tools and services that can alleviate the challenges of technical translation. The term to refer to the various tools, platforms, and translation software solutions used to manage the translation and localization of digital products, like web or mobile apps, as well as content, is localization technology.
Before localization technology was a thing, manual processes and spreadsheets were the norm when it came to translation workflows. This often led to errors and mistranslations, which could have negative consequences for businesses—such as delaying time to market, lowering output quality, increasing costs, and damaging reputation—often outweighing the benefits of going global in the first place.
Localization technology arrived on the scene to revolutionize technical translation and localization projects. For example, a translation management system (TMS) provides an end-to-end solution for managing workflows and automating manual tasks, encompassing everything from machine translation and terminology management to translation memory and term bases, as well as quality assurance automation tools.
By leveraging the latest solutions, businesses can manage large amounts of content, reduce errors, save time and money, and maintain consistent quality across all translations.
There are a number of reasons why localization tools are so important for businesses that want to solve the challenges of technical translation—they can help:
Automate and streamline repetitive and time-consuming tasks associated with traditional translation workflows, such as extracting content from technical texts and sending them to translators, and importing the translated documents back to the original source
Improve the quality and consistency of your translations by providing you with a central repository for all your company's terminology
Flag any errors or inconsistencies that might otherwise go unnoticed by running automated quality assurance checks for spelling and grammar errors, or other potential issues
Reduce time to market by streamlining processes and workflows that enable the production of more high-quality content in less time
Increase efficiency and decrease costs with an effective translation process that reuses translated content
Save money by combining AI and human expertise by leveraging machine translation
Make the most of technical translation with the Phrase Localization Suite
Reaching customers in new markets and easily guiding them on how best to use your product is now easier than ever, thanks to the Phrase Localization Suite. Offer your technical documentation in many languages, so your knowledge bases, support content, user manuals, and product descriptions are available in the language of your global customers.
Approaching technical translation with Phrase lets you: 
Automate translation workflows: Continuously translate additions to your documentation with the help of our API or integrations. These automatically detect new content, sync it to our enterprise-ready translation management system, Phrase TMS, trigger the translation process, and send the finished translations back to the source.
Get the terminology right: Phrase TMS has an advanced term base where you can define preferred and forbidden terms, link terms, and enforce QA checks.
Rely on subject-matter experts: In Phrase TMS, you can create project templates with vetted translation providers. Alternatively, you can make use of the automatic linguist selection—suggesting linguists that previously worked on similar content—so you always work with experts, without creating additional manual tasks for project managers.
Leverage machine translation: A help center can easily grow to 100,000+ words. When localizing it, leveraging MT is the most cost-effective way. Let our AI-powered features pick the most suitable MT engine for each content piece and language pair. Once your content is machine-translated, you can define criteria based on which article should undergo post-editing by human translators (e.g., based on views or user reactions).
As businesses aim to reach a global audience, technical translation can be the difference between being successful or being left behind. The most reliable way to meet this challenge is by using cloud-based localization technology, like the Phrase Localization Suite, that enables teams to collaborate seamlessly and automate tasks with ease.
Speak with an expert
Want to learn how our solutions can help you unlock global opportunity? We'd be happy to show you around the Phrase Localization Suite and answer any questions you may have.
Last updated on September 26, 2023.