integrations
Phrase integration for Marketo
Localize your landing pages, emails, forms, files, and snippets to create a personalized customer experience that truly connects with your global audience.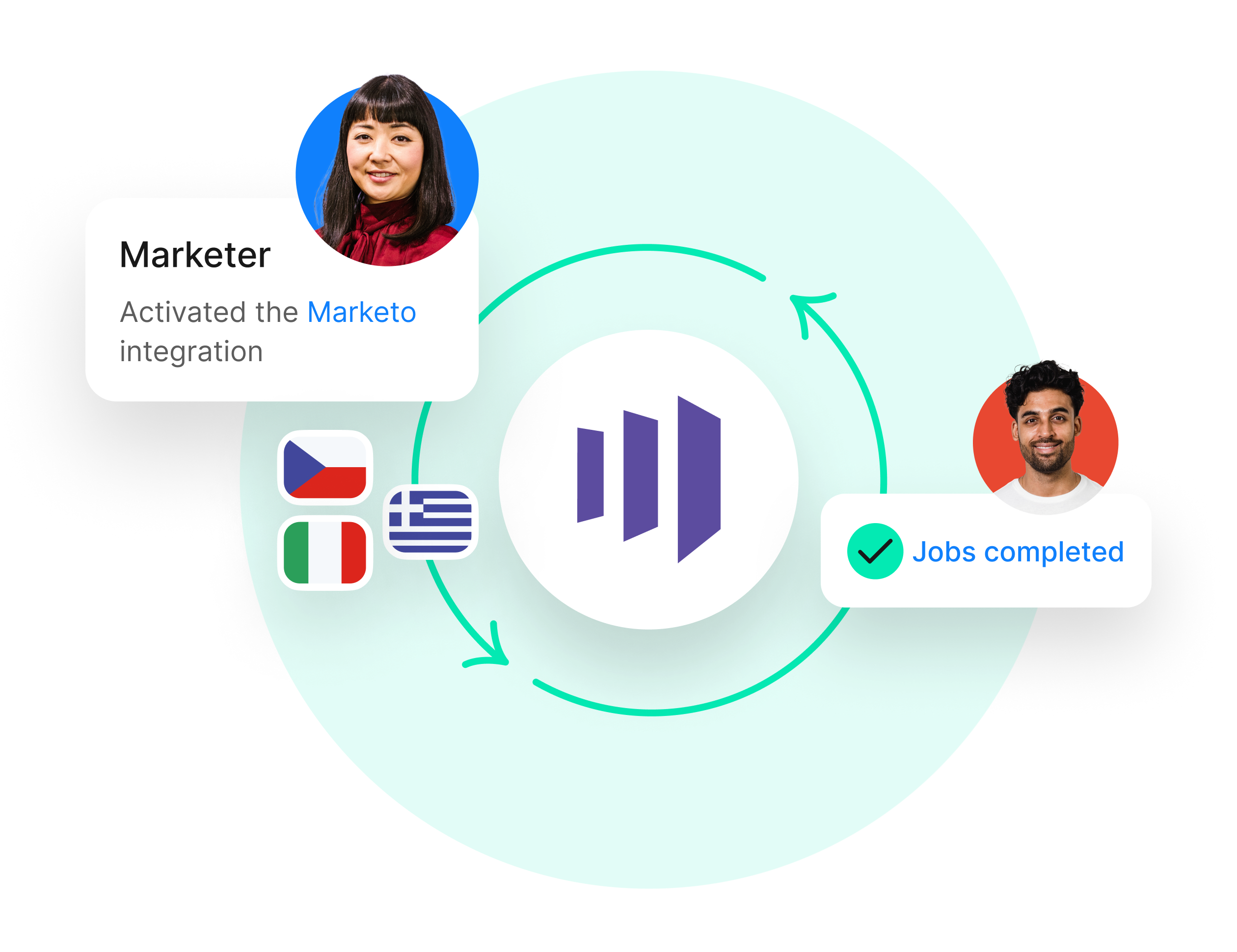 Messaging that converts
Localized emails achieve a 10% higher open rate than non-localized emails. With Phrase, your translated content will resonate with global customers, attract more qualified leads, and boost conversions.
Broaden your reach
Unlock new markets and increase global growth with localized campaigns across all of your markets. With Phrase, you can easily plan and distribute multilingual campaigns to global audiences at scale.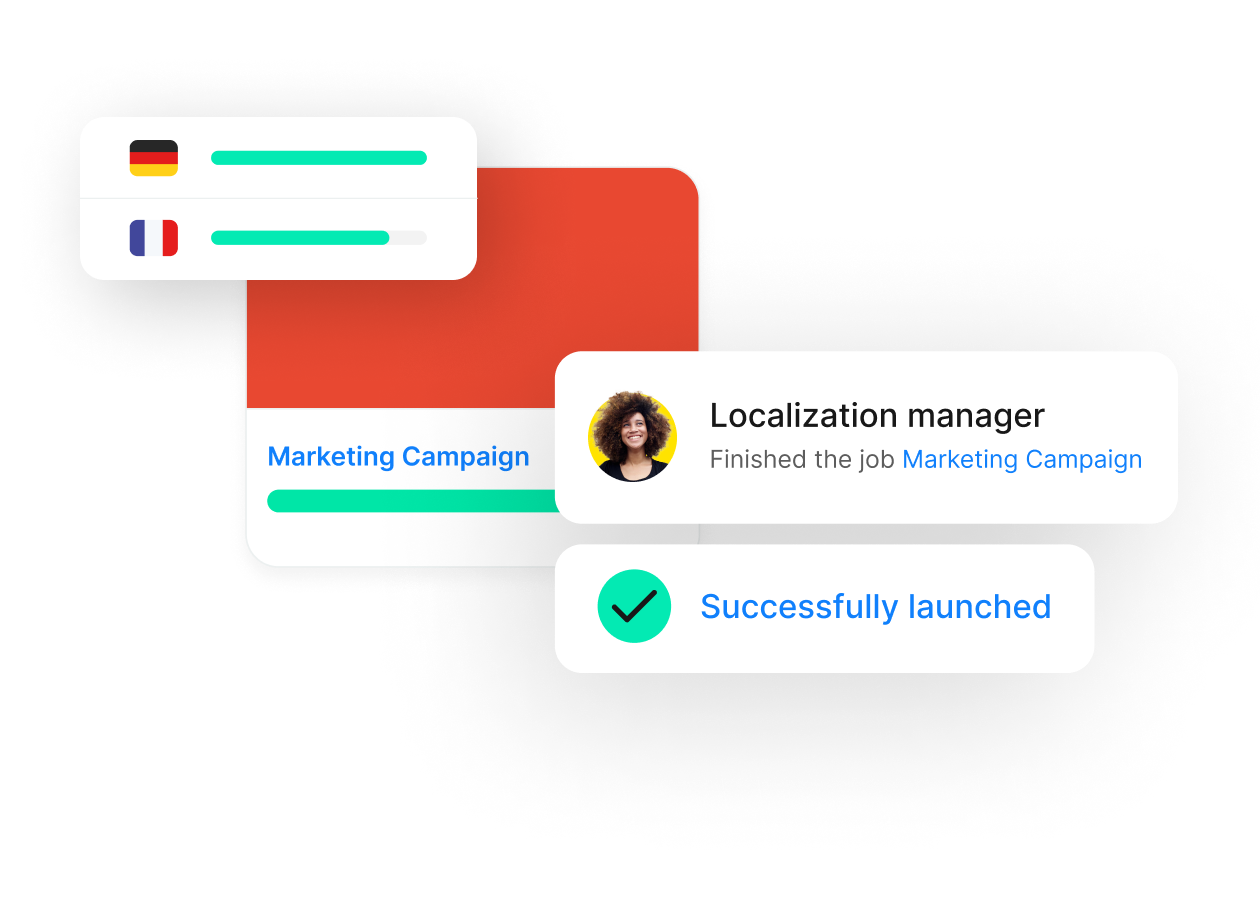 Translate with context
Ensure high-quality and consistent translations across all of your content. With in-context preview, your translators can see exactly how translations of your websites, blogs, and landing pages will look when published while they're working.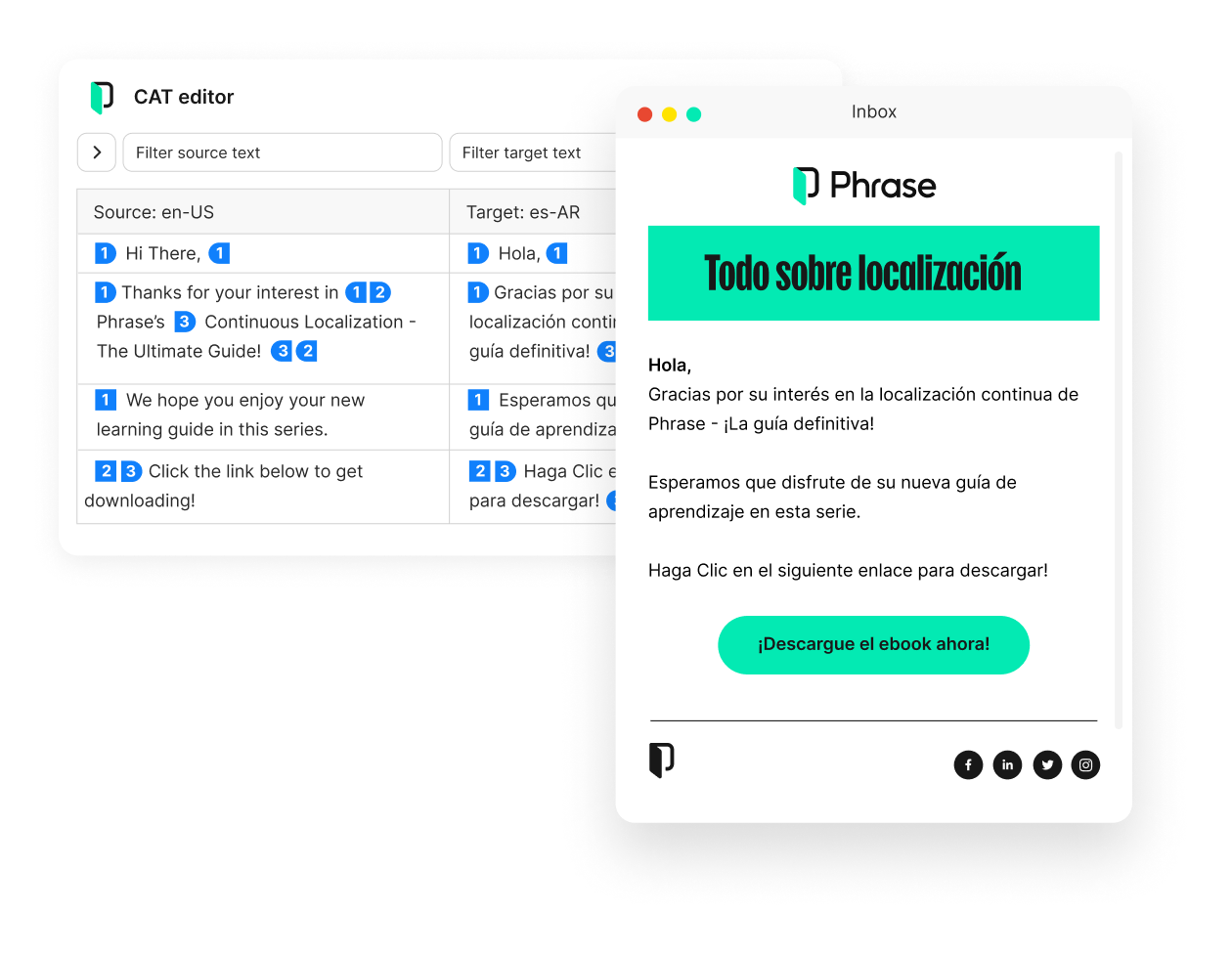 Automate everything
Spend less time managing multilingual content, and more time on what matters most. Phrase automatically sends content for translation when it's added or updated, so you never have to leave Marketo. A seamless translation workflow from start to finish.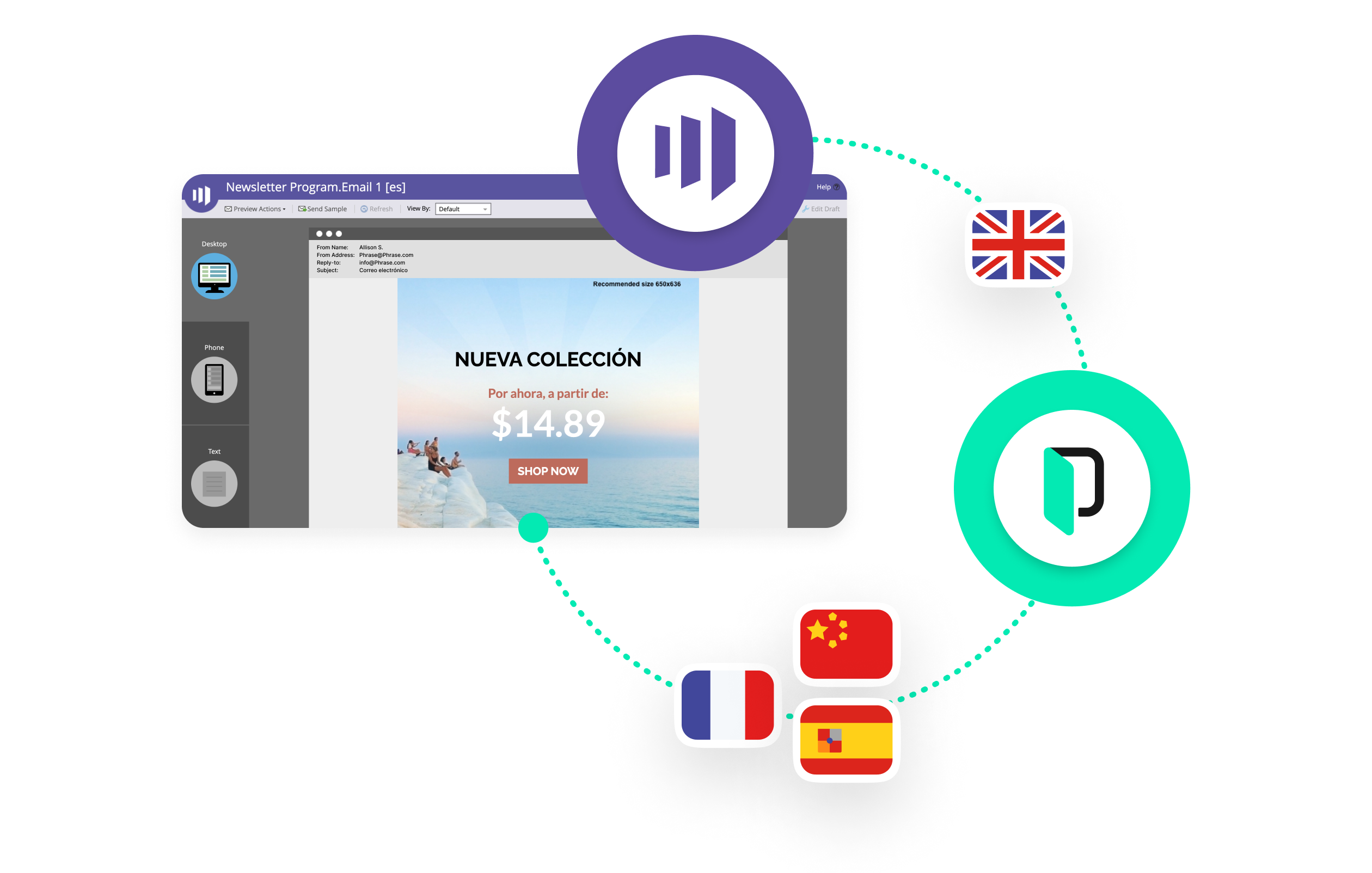 Our impact
Phrase by the numbers
2B+
Words processed monthly
Getting translations right is crucial when building a scalable business across 24 markets. Phrase has proven to be the pinnacle of that ambition, and will continue to be a vital cornerstone in our future marketing operations. Providing us ease-of-use for our internal translators, assisted by translation memory and machine translation as well as an open API, perfectly fit our "best of breed" martech approach.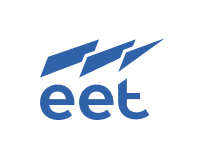 See all case studies
Ready to get started?
Reach a wider audience and build deeper connections today.