Localization strategy
Harnessing the Potential of Automotive Localization for Global Expansion: 10 Best Practices
Discover best practices for automotive localization and how to put them into practice for lasting success with the right localization technology.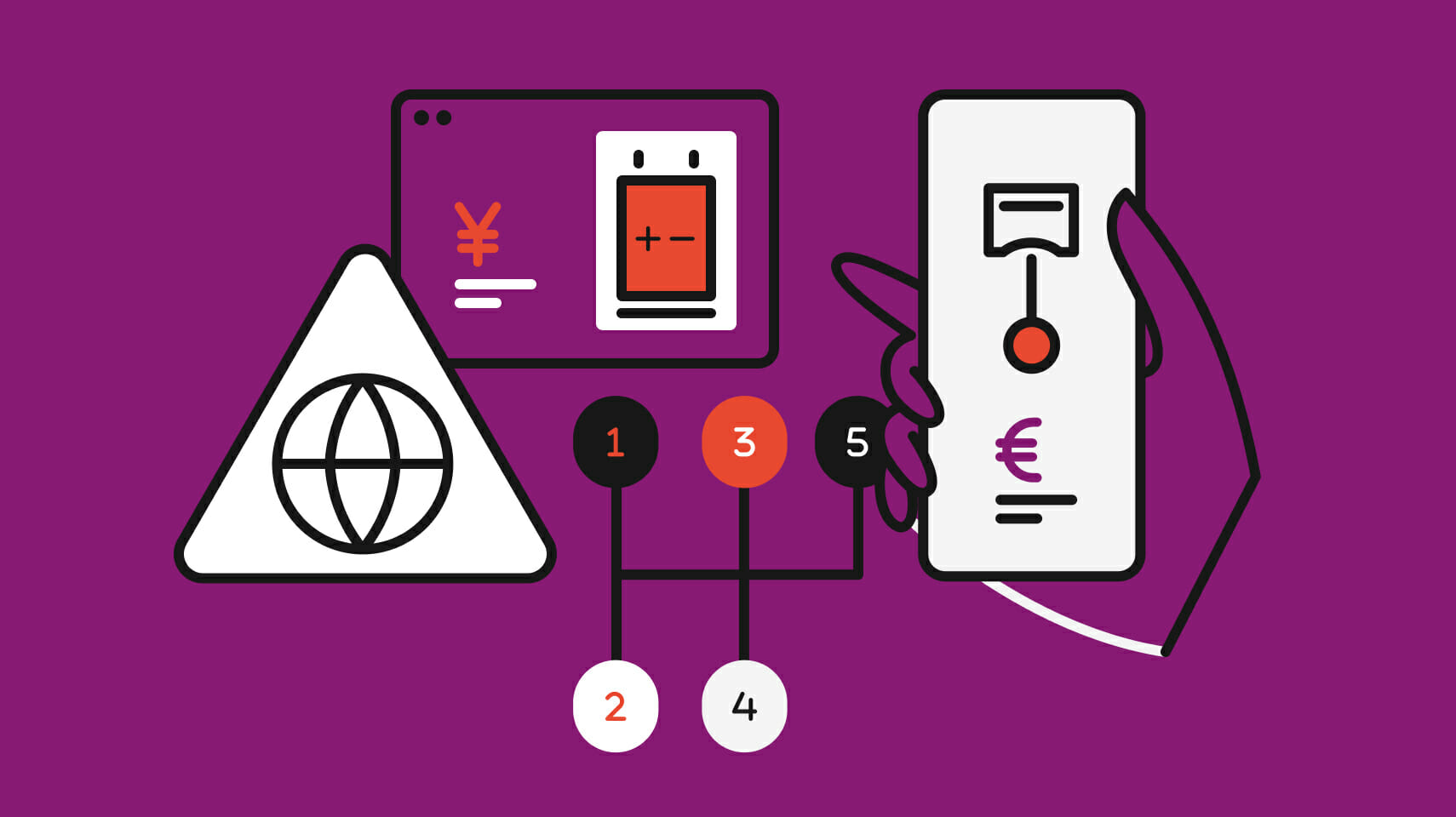 Driven by consumer preferences and the ever-pressing need for environmental sustainability, the automotive industry has undergone a remarkable transformation in recent years. From electric vehicles to self-driving marvels, there seems to be no limit to automotive innovation. At the same time, in response to an increasingly unpredictable economic landscape, car manufacturers are actively exploring strategies to mitigate risks and safeguard their bottom line.
One often overlooked yet powerful strategy is leveraging localization to customize your offerings for new markets. With emerging markets offering a wealth of new growth opportunities, investing in localization technology can help you fortify your business against market volatility while expanding your global reach. To help you unlock its full potential, this guide outlines best practices for automotive localization and how localization technology makes it easier to put them into action for lasting success.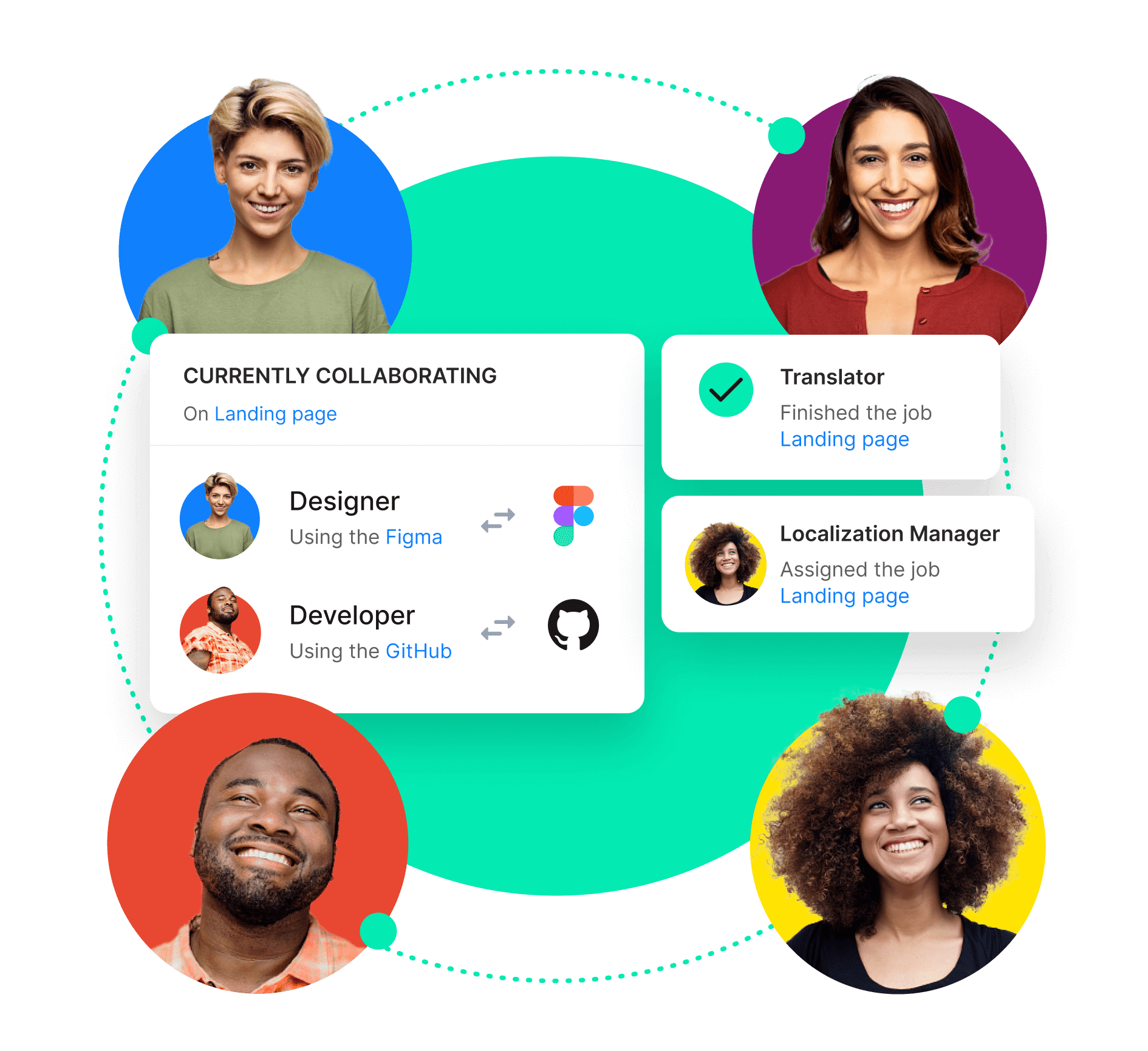 Unlock global business with the Phrase Localization Suite
Expand into new markets with all the tools you need in one technology suite for high-quality, fast, and scalable localization.
Why automotive localization matters for global expansion
As automotive companies navigate the ever-changing global economic landscape, the importance of localization has grown even more essential in all stages of development, manufacturing, assembly, marketing, and sales of motorized vehicles around the world.
Automotive localization is the process of adapting and customizing automotive products and services to meet the specific cultural, linguistic, regulatory, and purchasing preferences of customers in different target markets. It aims to ensure maximum relevance of automotive offerings in diverse global markets.
From improved customer satisfaction and diversified revenue streams to sustained competitive edge and improved talent acquisition and retention, the power of automotive localization to drive international growth is immense. Let's explore each of these benefits in greater detail.
Dive deeper
What is localization, and why does it matter?
Find out why localization isn't the same as translation and how it can support companies in expanding the global footprint of their business.
Stronger brand loyalty
Customers who feel valued and understood tend to become repeat buyers and recommend your brand. By offering content that speaks to your audience's needs and wants, you can foster trust, loyalty, and long-term relationships—supporting your business through economic ups and downs.
Diversified revenue streams
A bigger audience means bigger potential for more revenue. A localized presence in multiple markets can protect your business from economic fluctuations in any region. If one market suffers a downturn, revenue streams from other regions can sustain your business, minimizing potential losses.
Sustained competitive edge
Companies investing in localization and translation technology can swiftly adapt to market changes and capitalize on emerging opportunities. This agility enables you to stay ahead of competitors who may be slow to react—ultimately enhancing your market share and financial stability.
Improved talent acquisition and retention
By adapting your talent acquisition approach to local market conditions and offering localized training and development resources, you can build a resilient workforce that's well-equipped to tackle challenges and drive your business forward.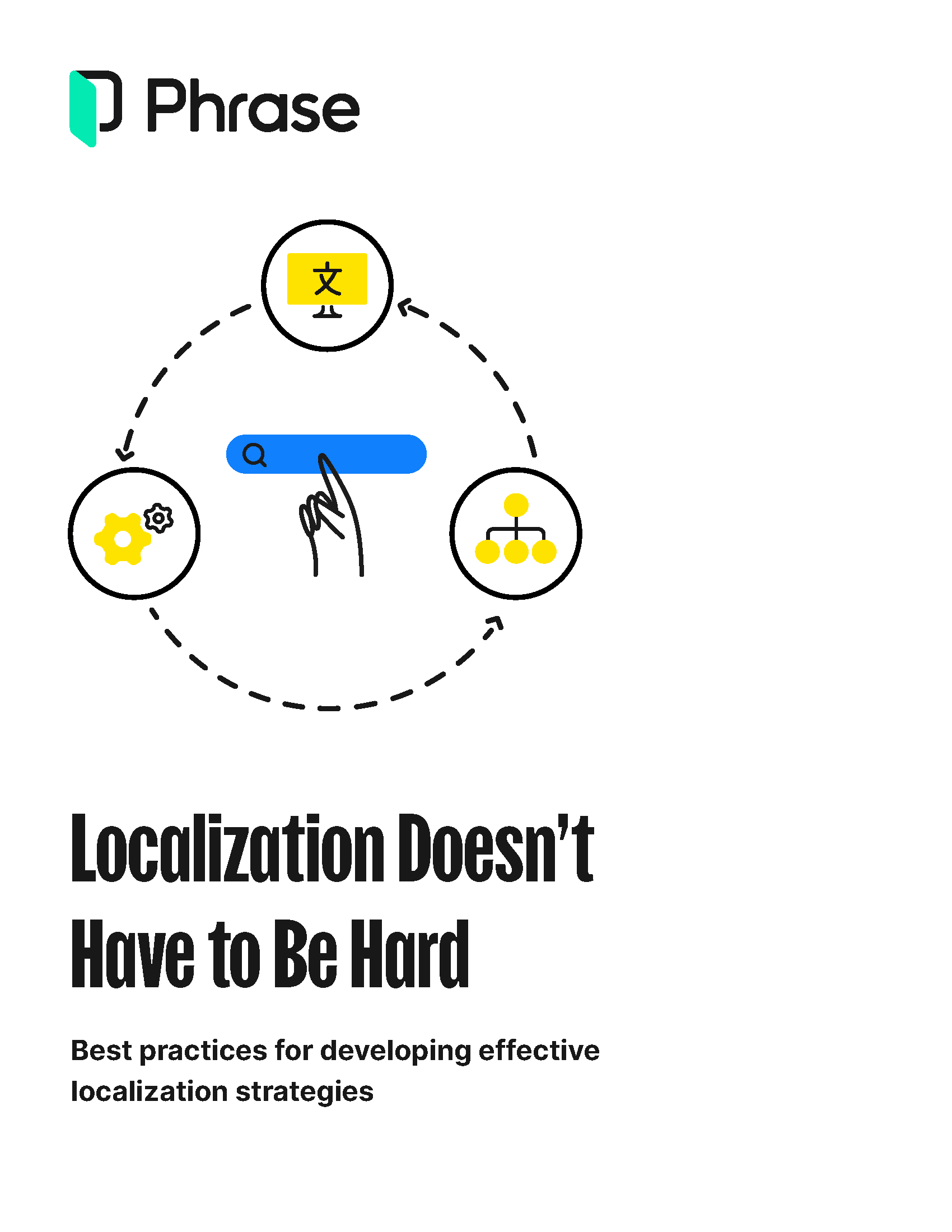 Free download
Best practices for developing effective localization strategies
Explore how to tackle localization management efficiently and engage customers across the globe in their native languages and local experiences.
Key elements of automotive localization
Unlocking global success in the automotive industry requires a comprehensive approach to localization. From manufacturing processes to marketing campaigns, many elements demand diligent adaptation and customization to cater to potential customers across languages and markets:
Manufacturing processes: Localization in manufacturing processes involves adapting production methods and assembly lines to meet market-specific standards and quality control measures in each target market.
Safety documentation: Localizing safety documentation includes translating and adapting safety instructions, warning labels, and product certifications to comply with local legal frameworks and market regulations. It aims to provide clear and accurate safety information to consumers, ensuring the safe operation and use of automotive products across diverse markets.
User manuals: User manual localization involves translating and modifying instructional materials to ensure that users easily understand and operate motorized vehicles, including controls, maintenance procedures, and troubleshooting guidelines tailored to their specific needs.
Insurance documentation: Localization of insurance documentation customizes insurance policies, coverage details, claims procedures, and related documents to align with the legal and regulatory frameworks of a target market. It facilitates seamless communication and comprehension between insurers and policyholders, addressing the unique requirements and expectations of different markets.
Legal documents: Localization of legal documents entails adapting contracts, dealership agreements, terms and conditions, warranties, and other legal materials to meet the specific legal requirements and business practices of different markets. It ensures clarity and compliance while safeguarding the interests of all parties involved.
Logistics and transport documentation: Localization of logistics and transport documentation includes customizing shipping manifests, customs declarations, import/export paperwork, and other related documents to comply with regional regulations and streamline the smooth movement of vehicles and automotive parts across borders. It facilitates efficient and compliant transportation operations.
Finance documentation and reporting: Finance documentation localization entails adapting financial statements, tax documents, accounting practices, and other financial materials to align with local accounting standards, tax regulations, and reporting requirements in different markets. It ensures accurate financial reporting and compliance with national or regional norms.
Marketing materials: Localization of promotional collateral aims to resonate with local habits, personal motivations, and purchasing consumer preferences on an emotional level. It involves adapting advertising campaigns, email templates, websites, blog posts, social media updates, and other marketing assets to effectively communicate the value and benefits of automotive products to target audiences, driving engagement and sales.
Best practices for automotive localization
The automotive landscape is more complex and competitive than ever before, which means that the bar for what constitutes a "good" automotive buying experience is also higher. Customers today expect a seamless, personalized, and omnichannel buying journey—no matter where they are in the world.
Moreover, there's the challenge of keeping your brand messaging consistent across multiple markets while meeting local requirements. Consistency relays an inherent degree of trustworthiness, fosters brand loyalty, and conveys reliability—all of which drive sales up—while fulfilling local consumers' demands helps you stay ahead of the competition.
4 key tips for maintaining global brand consistency
Learn how to walk the fine line between delivering culturally relevant messages and maintaining global brand consistency.
To deliver a fully customized buying experience for automotive vehicles and products in every target market—while staying true to your brand—consider the following guiding principles:
Get to know your target audience's preferences in every target market
Every automotive market has its own distinct traits and consumer demands. It's vital to be knowledgeable about the intricacies of each market and customize the buying experience to demonstrate you have a strong understanding of customer needs.
Consider these questions: Which car models and features are in high demand? Is there easy access to dependable servicing and maintenance? What are the automotive regulations and safety standards in that particular country?
Align pricing with local market conditions
Pricing strategies for motorized vehicles can vary significantly across markets due to factors such as import taxes, local manufacturing costs, or supply chain logistics. It's essential to consider these factors and adjust your pricing strategy accordingly.
Whether you go for cosmetic price localization—direct currency conversion—or adjust prices according to market-specific factors—such as local taxes or import duties—make sure your pricing is competitive and aligned with the local market.
Create marketing content that resonates with users emotionally
Your marketing collateral and website copy should ideally be localized to match the cultural expectations of potential customers in your target markets.
For example, leveraging local events or automotive shows might be a good opportunity to run promotions, and using images depicting iconic landmarks or local driving conditions can help foster engagement.
Even after delivering a successful automotive buyer experience, it's important to keep engaging with customers across channels, e.g., via email marketing campaigns, social media, etc.
Doing this in the local language and ensuring that you're using culturally appropriate tones will show that you truly care about the customer's needs.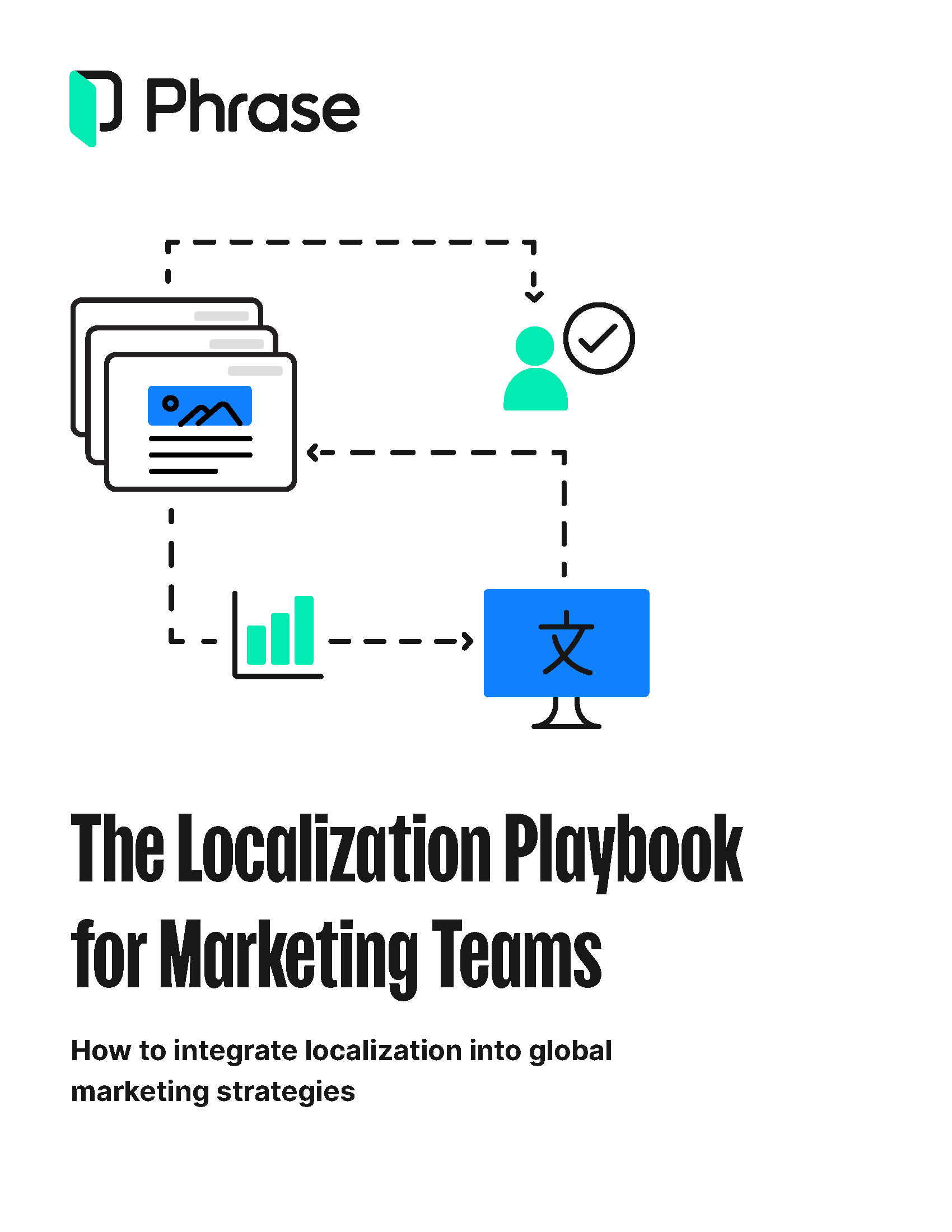 Free download
Make global marketing strategies work in local markets
Harness the power of localization to effectively connect with audiences worldwide and discover best practices for making your next global marketing endeavor a success.
Build trust at a local level by collaborating with local market experts
If you want to outcompete other automotive businesses in a given market, you need to build your credibility there, especially if you're up against local automotive titans.
One way to do this is by collaborating with local influencers or industry associations, e.g., through automotive events or vehicle reviews, to boost your automotive brand's presence and visibility in the market.
Provide locally relevant information to aid the buying process
Investing in a car is often a big step for both individuals and families. That's why potential buyers expect to have locally relevant information, such as specifications, features, availability, and local dealer contacts, at their fingertips at all times.
For example, if a specific car model is only available in a certain market, make sure your customers know about it or exclude it from your website in that area.
Provide comprehensive after-sales support in multiple languages
The level of support automotive customers receive will influence their entire automotive journey. Being able to speak to a person in their language of choice reassures buyers, boosting brand loyalty and lowering the likelihood of negative reviews.
Complementing your multilingual support with chatbots and other AI-powered support tools can further enhance the overall customer experience.
The ins and outs of multilingual customer support
Learn how to retain international customers by providing effective customer support that addresses their specific needs in their native languages.
Combine AI-powered machine translation and human translation
Depending on your language pairs and content type, machine translation can provide quick translation output, which you can then refine and improve by letting human translators do post-editing. This hybrid approach maximizes productivity while ensuring linguistic and cultural nuances are properly addressed.
By leveraging the strengths of both AI and human expertise, you can achieve faster turnaround times, cost savings, and high-quality translations that meet the expectations of your target audiences.
Optimize post-purchase customer engagement
Once you've provided a satisfying buying experience, it's crucial to maintain ongoing engagement with customers through various channels, such as targeted email marketing campaigns and social media interactions.
Communicating in the local language and using culturally appropriate tones while addressing concerns, providing updates, or offering personalized recommendations demonstrates your genuine care for the customer and helps foster a long-lasting relationship.
Adapt sales channels to local dynamics
The way people prefer buying cars may vary greatly from market to market. That's why it's important to capitalize on a multichannel sales process including websites, mobile apps, online platforms or using specific automotive marketplaces.
Complementing your automotive platform with these sales channels can help you engage and convert automotive customers in those markets more effectively, and the same logic applies to preferred sales channels in other markets as well.
Monitor performance across markets
Keeping a finger on the pulse of your performance in each target marketing is essential for making smart marketing decisions that may affect the sales process.
With multilingual sentiment analysis tools, you can track key metrics, such as vehicle popularity, customer satisfaction, and engagement across local markets in real time—and make timely adjustments to boost sales globally.
Make the most of automotive localization with the right technology
As we've seen, localization is a complex process with many moving parts. However, the good news is that localization technology can simplify this complexity by providing global businesses with access to all the necessary tools for efficient and high-quality localization.
Localization technology is a worthwhile investment to safeguard your business against volatile economic times and expand your global reach. Still, you can only ensure a strong return on investment by relying on a technology partner who can cover all localization needs across your organization.
Growing businesses around the world trust Phrase—a fully integrated suite of translation automation technology—to reach more people, make deeper connections, and drive global growth by connecting, automating, and managing any and all localization activity in one place.
The Phrase Localization Suite seamlessly connects with your digital ecosystem, catering to your current needs while scaling effortlessly as your requirements evolve. Add fully flexible pricing, and it's easy to see why Phrase is the preferred choice for businesses looking to expand into new markets more quickly and efficiently.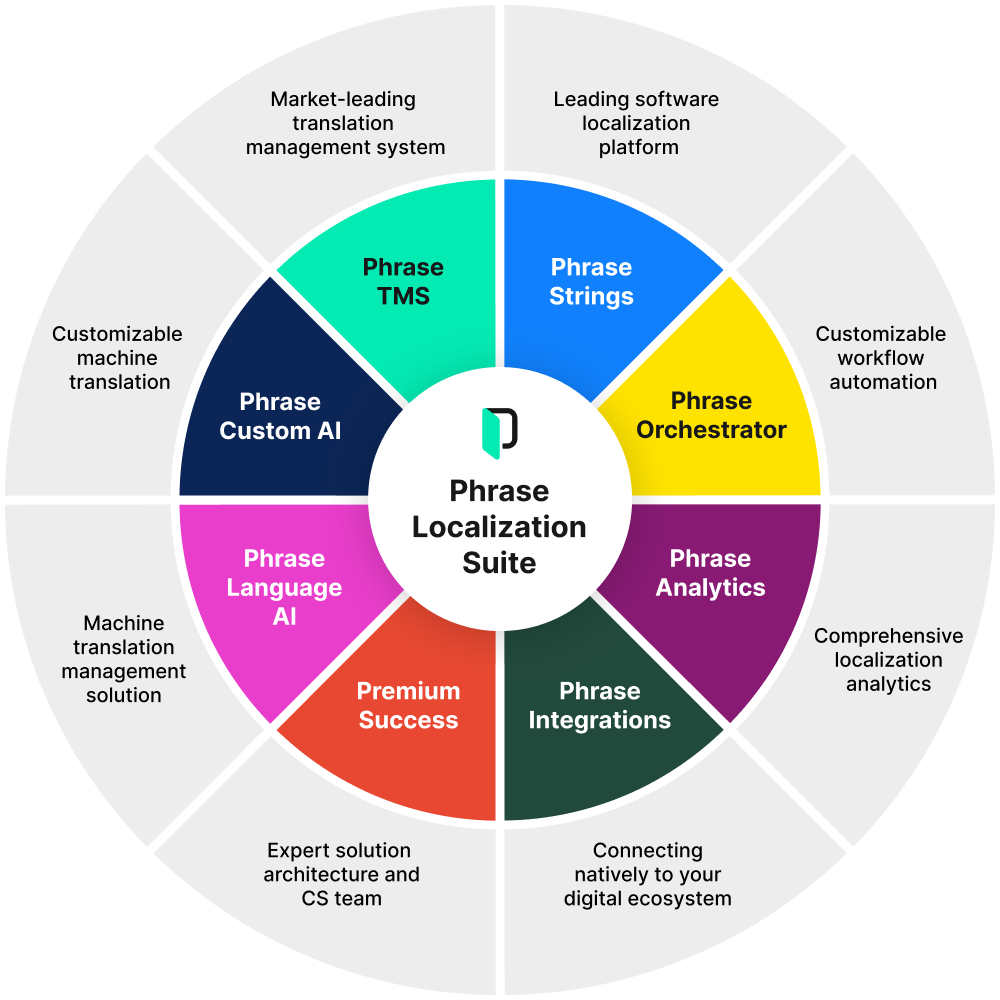 You have the power to push the limits of localization
The automotive industry has undergone a remarkable transformation. While pushing the boundaries of innovation, car manufacturers are actively mitigating risks in response to an increasingly unpredictable economy. Investing in localization technology is one of the most effective strategies to ensure business resilience and expansion overseas.
With the right technology partner, localization can live up to its full potential as a business-critical asset. With the Phrase Localization Suite covering every aspect of the localization life cycle, automotive companies can finally have the peace of mind that they can redefine their growth trajectory and drive the business forward.
Speak with an expert
Want to learn how our solutions can help you unlock global opportunity? We'd be happy to show you around the Phrase Localization Suite and answer any questions you may have.
Last updated on July 19, 2023.